CASE Solo Bundle
CASE Bundle: Comprehensive Aleatoric Solo Effects

Strings, Brass & Woodwinds Solo Effects
6 Mics: Mix, Room, Mid, Close, Spot 1, Spot 2
24,000+ Samples / 39.82GB
40 Instruments Patches
60 Core Presets
Over 250 Articulations
80,000+ Lines of Custom Code. 3D Rendered UI
Delivered by Download
Kontakt 5.8.1

 

Full Retail

 

(or later) Required
READ MORE
READ LESS
Solo Aleatoric Effects

Welcome to CASE bundle for Strings, Brass & Woodwinds – the most comprehensive collection of Orchestral Effects ever done.

The CASE bundle contains all three CASE volumes for Strings, Brass and Woodwinds with a total of 6 microphone positions. The mics are divided into two core groups: Hall (Close, Far, Wide and Mixed) and Soloist 1 (Spot 1) and Soloist 2 (Spot 2).

We wanted to create something definitive and unrivaled. It is near impossible to find an effect not covered. The incredible depth of articulations is supported by our custom CASE Chaos Engine, which contains over 80.000 lines of code. The CASE Chaos Engine allows you to take complete control of the samples and you can control over 1.500 sample parameters with a single click. An infinity of possibilities.

The incredible depth of articulations is supported by our new dual-layered FX system. The first of which is our front-face FX system that gives you control over a trance gate, filters, pitch, delay, compression and our new textural convolution delay. The new textural convolution allows you to take dozens of new convolutions and use them as delay components. We have also included our new Chaos FX engine, which gives you control over things such as EQ, Phasing, distortion, stereo delay and an additional convolution reverb.

But most importantly CASE is the most comprehensive collection of orchestral FX ever done. Take something as simple a "brass riser".  It's no longer matter of whether you want a rising brass sound. It is a matter of whether you want it in normal legato glissando or perhaps with tremolo motion to it – maybe you want more of a thrill based glissando or maybe you just want a horrific grinding brass variation?

CASE contains it all and is the definitive collection of Solo Orchestral FX.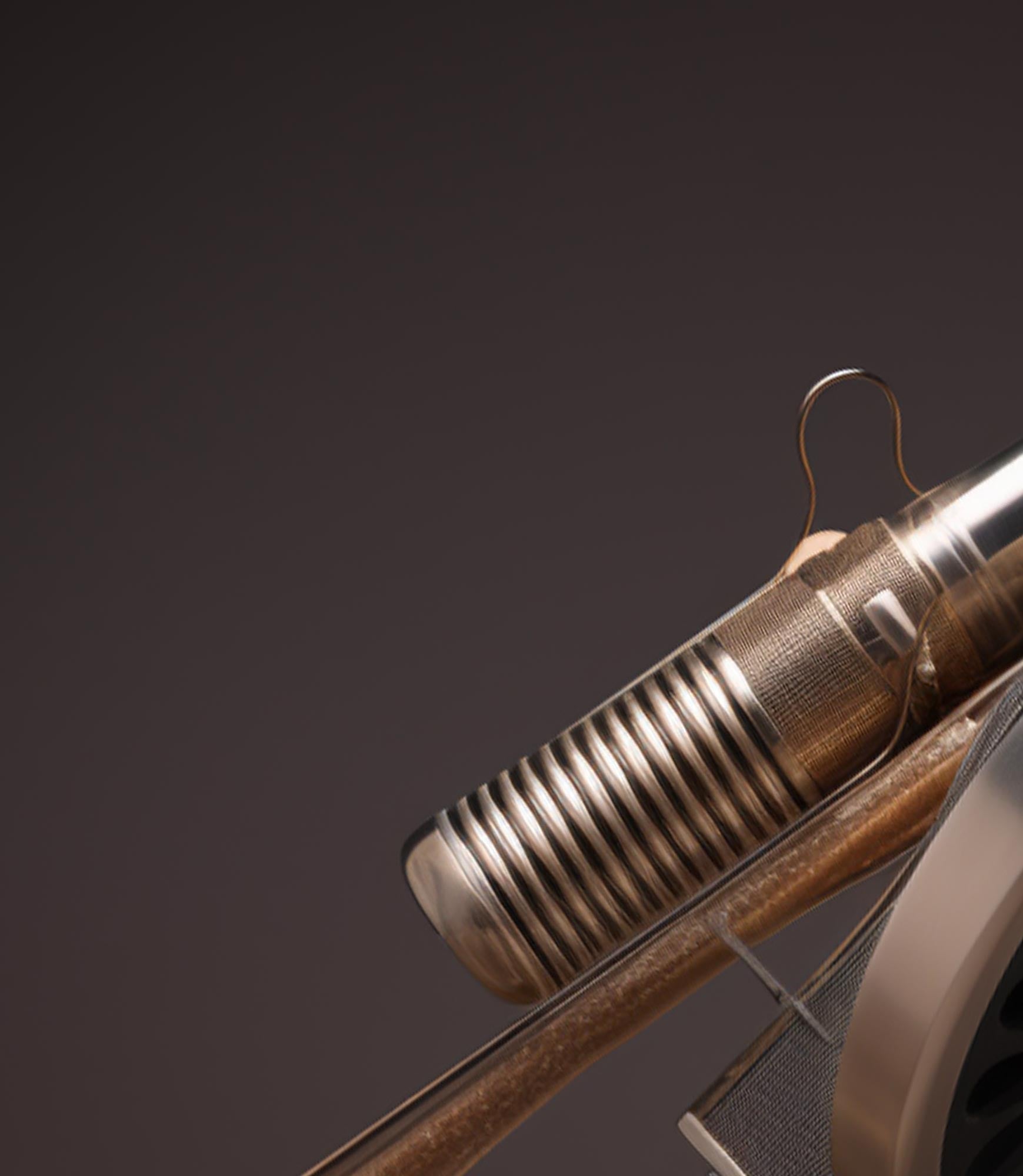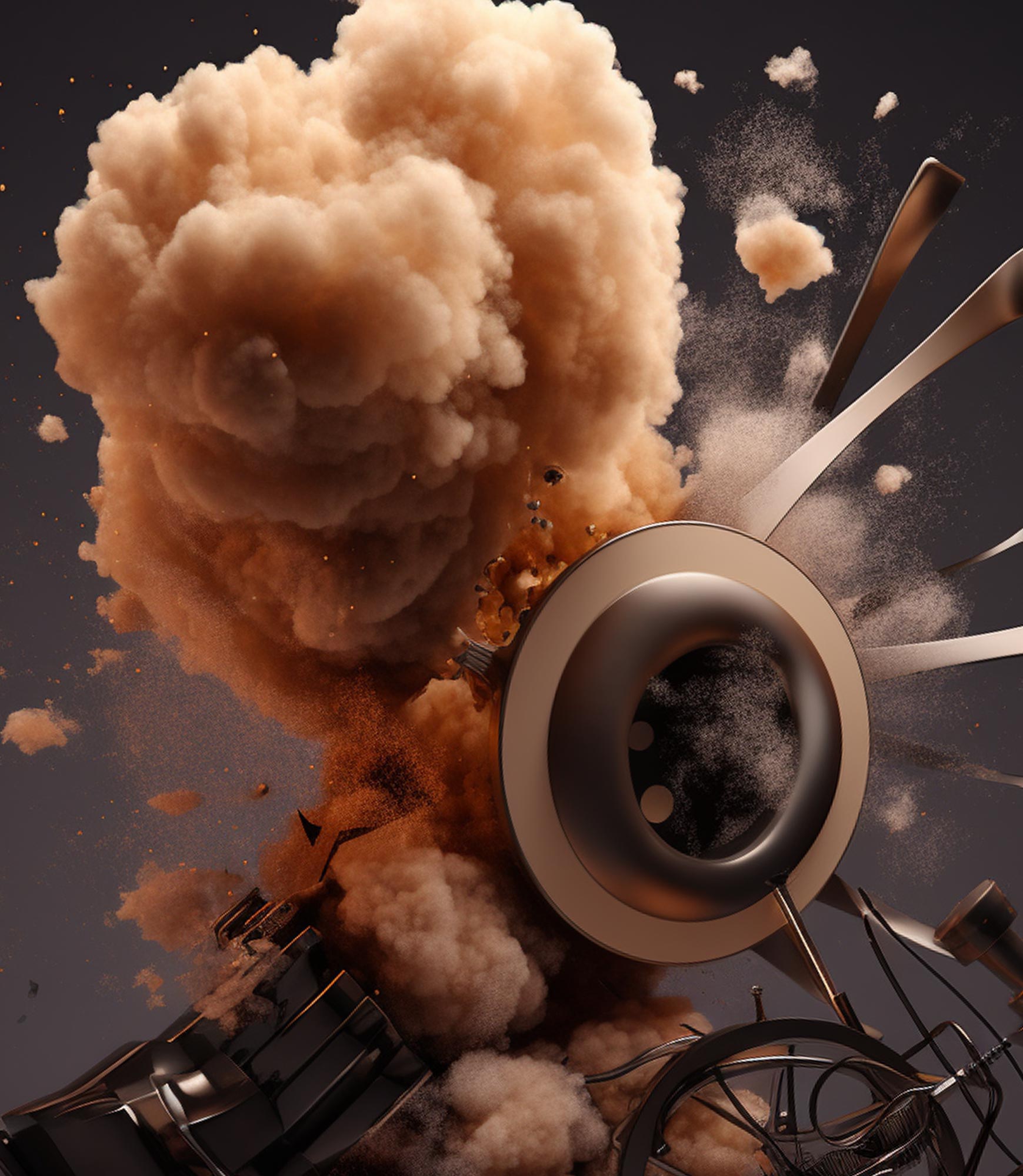 Superior Mics & Mixing
CASE contains 6 microphone positions: 4 hall mics (close, mid, room, and mix) and 2 spot mics. With the spot mics, you can highlight the soloists individually. The flexibility of multiple microphone positions allows you to dial in the perfect sound of your choice. In addition, CASE also comes with a wealth of custom convolution presets. Add new flavor to your sound!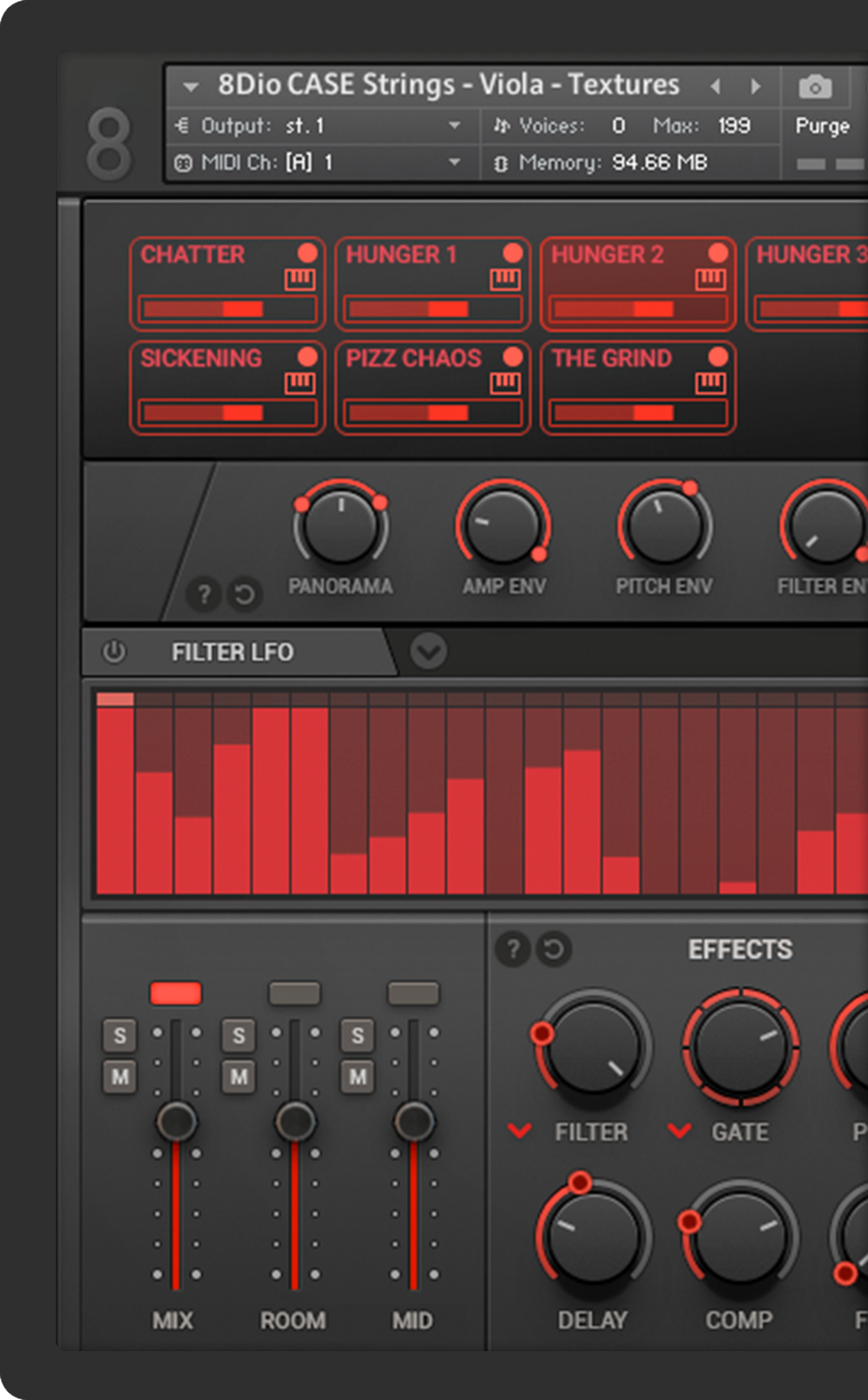 Hyper Flexible User Interface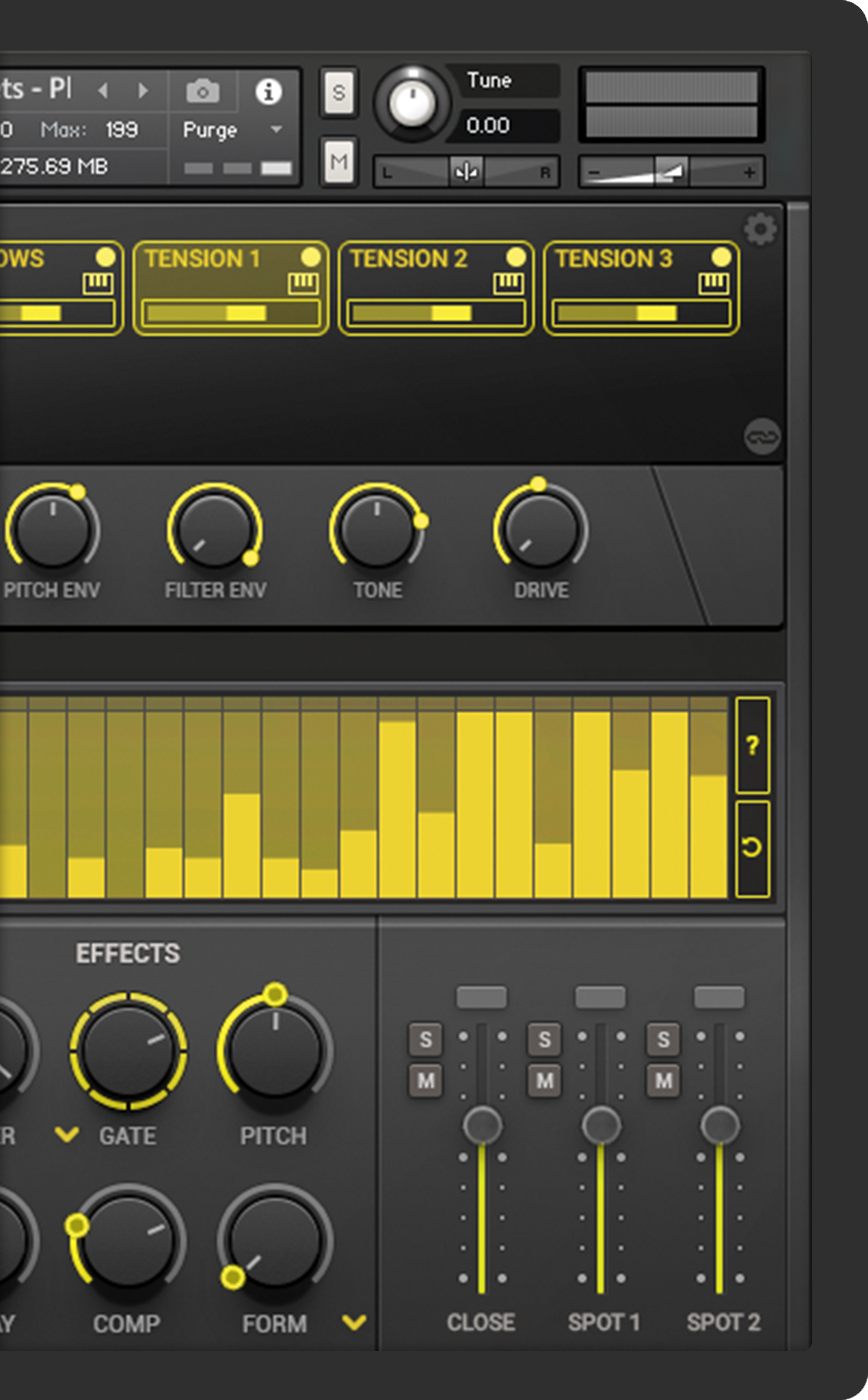 CASE contains two parallel FX systems. The first one is our new Front-Faced FX, which allows you to control the most fundamental effects from the front panel. You can even stack articulations and randomize effects. You can also go deeper with our new Chaos FX system, with Step-Based Filtering, EQ, Bit-Crusher, Distortion, and more.
CASE Chaos Engine
The CASE Chaos Engine is perhaps the most extreme feature in CASE. We wanted to take the concept of Aleatoric (Chance & Randomization) Music and port into the user-interface. The CASE Chaos Engine allows you randomize over 1,500 sample parameters with one click, while also randomizing our new 8Dio FX System (3.0).