Free Angels
Music made with the community

Hybrid Angelic Sound Design
Angelic Ambiences
Celestial Risers
Ethereal Plucked Instruments
Fluffy Creatures & Heavenly Hits
Seraphic Voices & Saintly Percussions
1.56GB
Delivered by Download
Kontakt 5.8.1

 

Full Retail

 

(or later) Required
READ MORE
READ LESS
Free Angelic Sounds

Free Angels is a new-generation art software instrument created in collaboration with over 100 sound designers from the 8dio community, as well as our 8dio team. The instrument is best described as free and angelic in its nature. It has a white, soft and heavenly body. It is experiential and experimental – a type of divine inspiration.

Free Angels contains over 1.4GB of heavenly sound designs consisting of angelic ambiences, celestial risers, a large set of ethereal plucked instruments, fluffy creatures, heavenly hits, seraphic voices and a bunch of soft and saintly percussion. It is not designed for the stringent and analytical composer, but for someone who wants to dive into the unknown and let themselves be randomly inspired by the heavenly concepts of the +100 people who submitted for the project.

Free Angels is not a conventional sample library. It is a little piece of art software – liberated from normal and orthodox conventions of how things should be. It is beautiful, wild, and free. It is sorta like the Lady Gaga of sample libraries.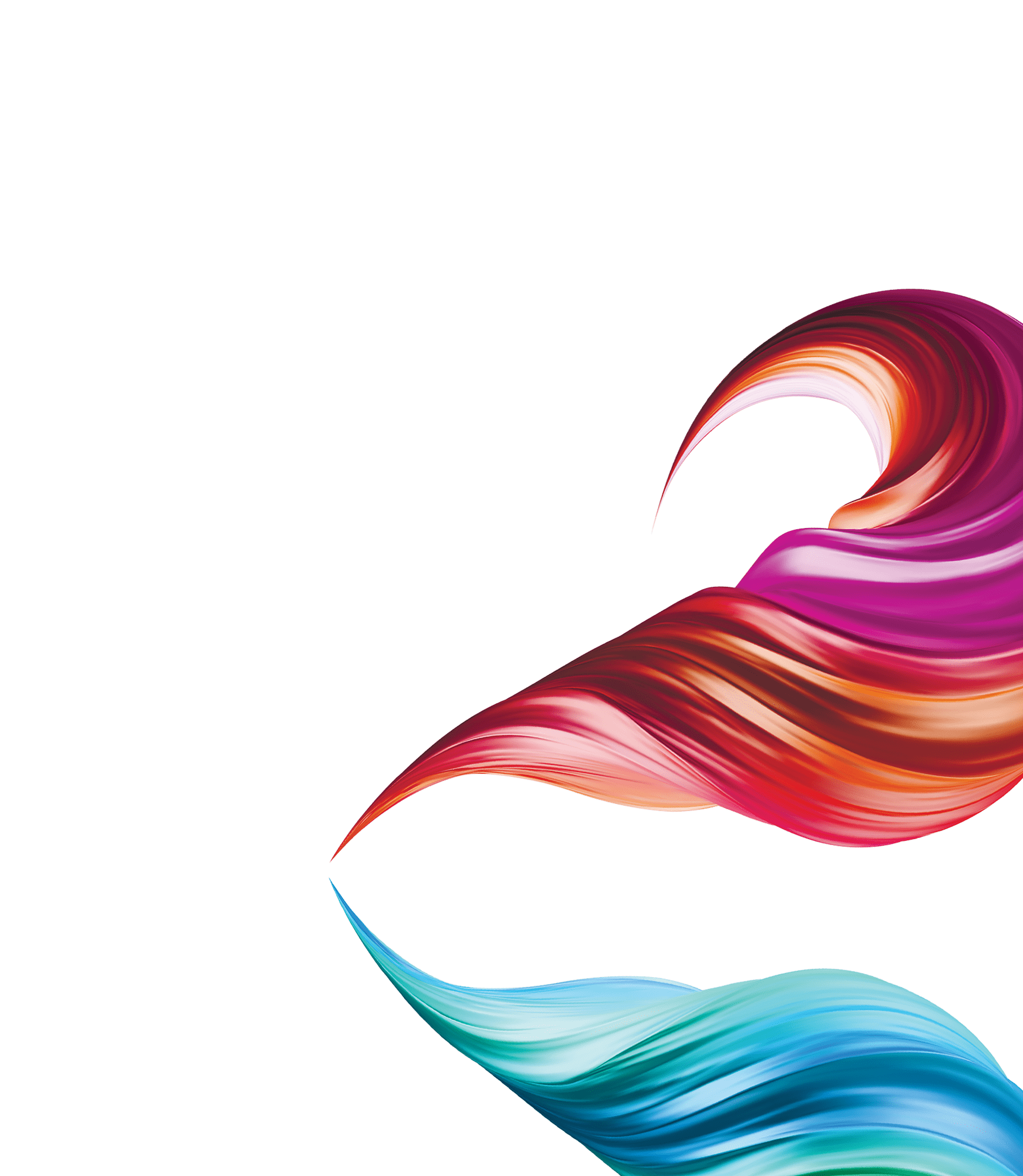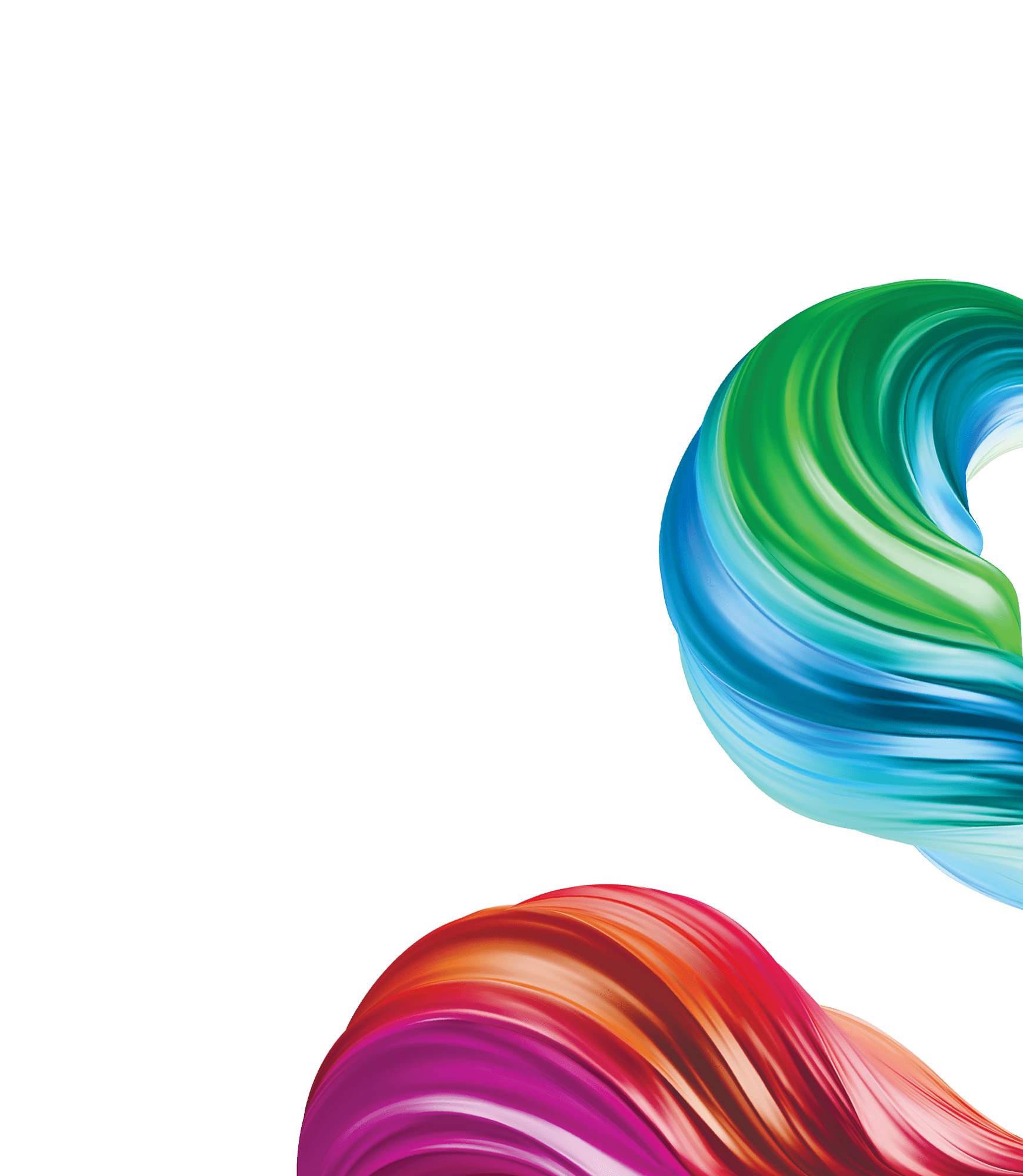 The Beauty of Over 100 People
Free Angels is a community-based sample project, where over 100 sound designs and musicians each gave their interpretation of what sonic beauty is to them. 8Dio provided an additional 50% content from our private sample catalogues. The library has a soul and personality to it, one that you rarely find in a traditional sample library and that completely stands apart in its sonic character and shine.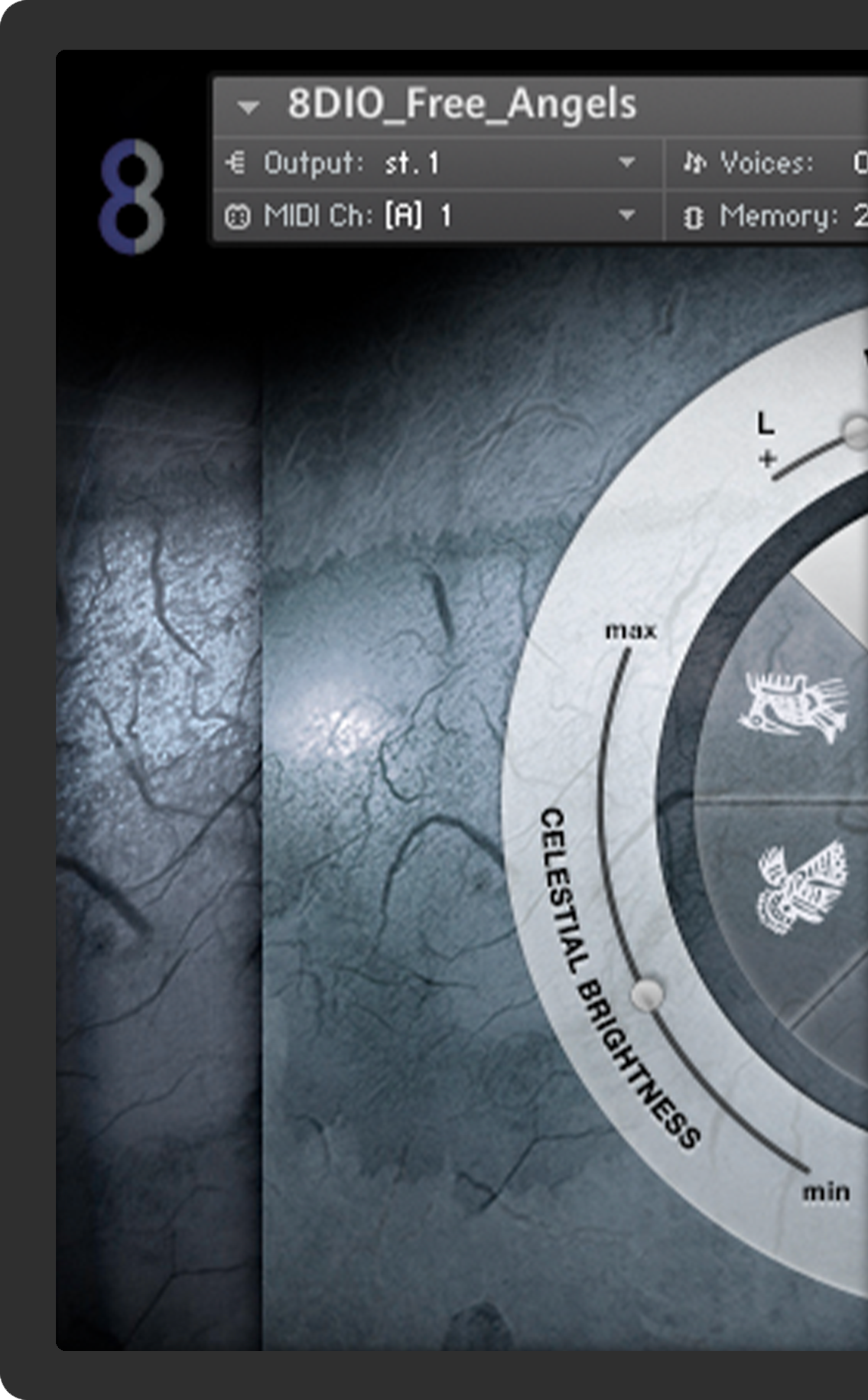 Ease and Playability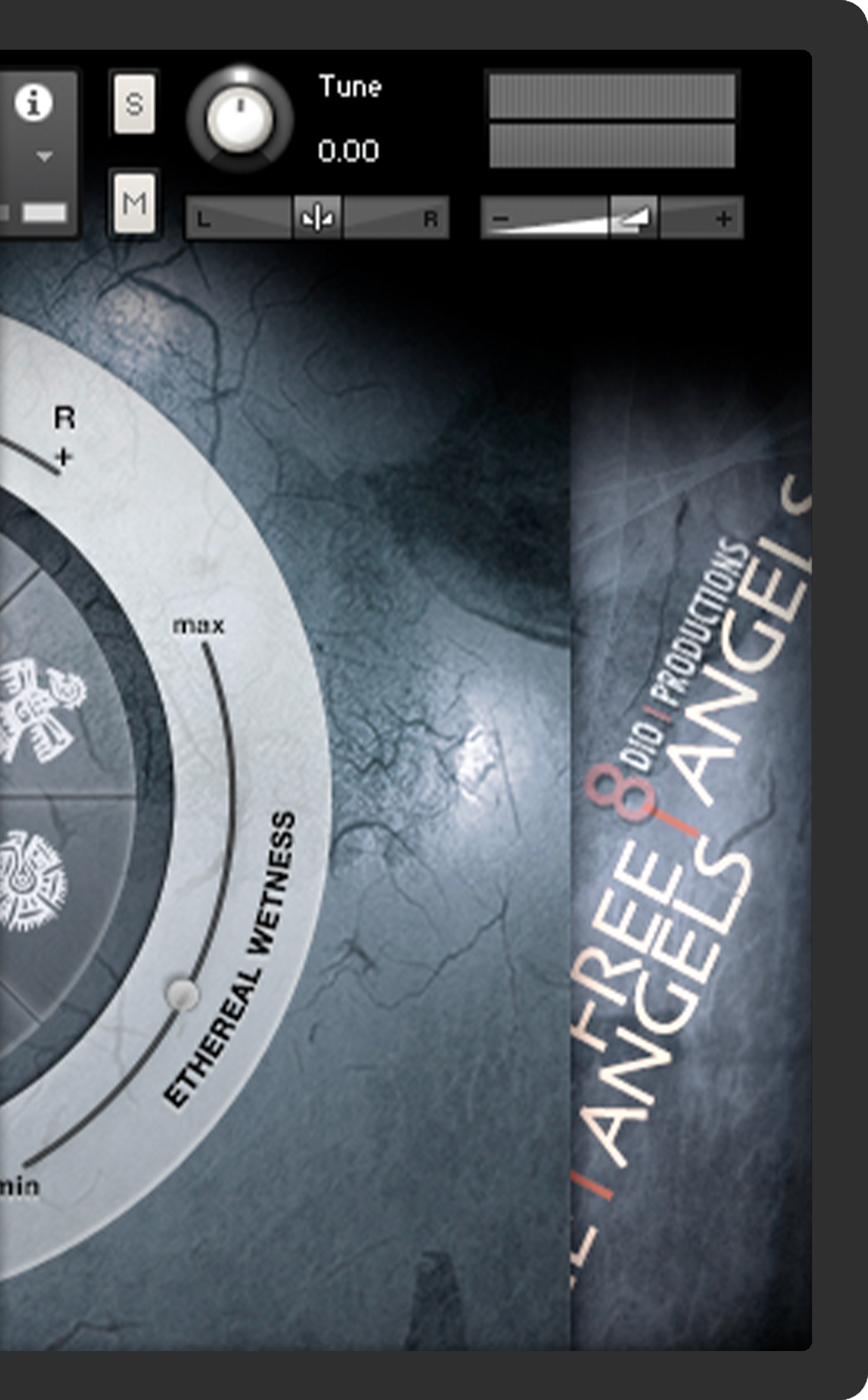 Free Angels contains an easy-to-use and highly playable user interface.. You can control a variety of elements from the front-end user interface, including stereo modeled width, ethereal wetness (convolution control), and celestial brightness, which allows you to create more high-end frequency presence in the sounds.
Heavenly Effects
Free Angels contains a unique real-time effects section, which includes Delay, Screamer Cabinet Modeling, Bit Crusher/LOFI, Distortion Fuzz, Rotator, and two convolution reverbs, one with a unique set of sound designed convolutions for extra texture. The second contains more traditional convolution impulses from our private convolution catalogue.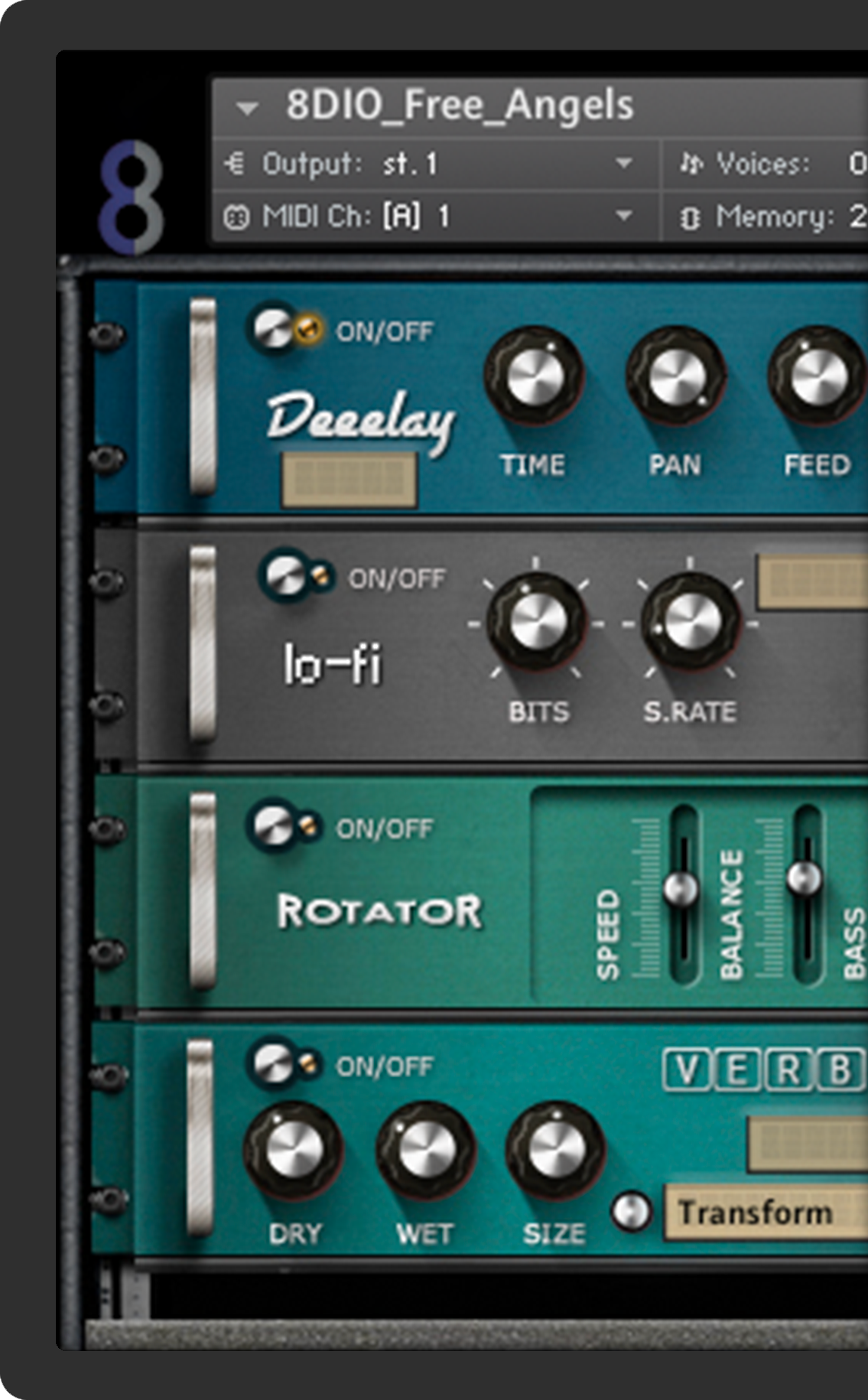 ARTS, SPECS AND REQS
Specifications:
680+ Angelic Sound Designs

Angelic Ambiences
Celestial Risers
Ethereal Plucked Instruments
Fluffy Creatures
Heavenly Hits
Seraphic Voices
Saintly Percussion


Custom convolution reverb

Modwheel control of filter

Keyboard swithes for all FX

Lo-fi
Rotator
Delay
Convolution
Distortion


1 Kontakt .nki files

684 samples

1.4 GB installed

24 bit / 44.1 kHz stereo PCM wav format

Sample resolution: 44.1Khz / 24Bit stereo .wav format

Format(s): Kontakt
Requirements:
Full Retail version of Kontakt 5.8.1 or later required
Not Compatible with the Free Kontakt Player
Free Angels requires 1.4 GB of hard drive space
Minimum: Mac OS X® 10.4 / 10.5, G5 2.0 GHz or Intel Core Duo 2.00 GHz, 2 GB RAM or Windows® XP (32 Bit) or Windows Vista® (32/64 Bit), Pentium® or Athlon XP 2.0 GHz, 2 GB RAM. 2 GB of RAM or more is highly recommended