Harmonium
Deep Sampled Indian Harmonium
9.77GB / 10,267 Samples
3 Different Sustains (Muted, Semi Muted, & Open)
Sharp Staccato & Sound Effects (Crescendo and Air)
Clean and Dirty Patches
Adjustable Keys Artifacts
2 Stereo Microphone Perspectives & In House Mix
Advanced UI with 4-part XY Effects Engine
Delivered by Download
Kontakt 5.8.1

 

Full Retail

 

(or later) Required
READ MORE
READ LESS
The Classic Reed Organ

From all corners of the earth, ethnic instruments are small jewels that enrich our music with new colors and possibilities. Few instruments have made the double trip: from the West to the East, and back to the West, but this time evolved, different, a jewel. India is our stellar protagonist, bringing this small yet beautiful aerophone perfect for complementing ethnic compositions or even enriching current ones.

The Harmonium was first introduced in Indian music in Kolkata as a modified reed organ with keys like a piano and bellows to pump air into the instrument. The Harmonium has made its mark in history as one of the most popular instruments used in Northern Indian music. In modern Indian music, Harmonium finds a place in music of all kinds, whether it is folk, light, semiclassical, or even highly-reputed classical music.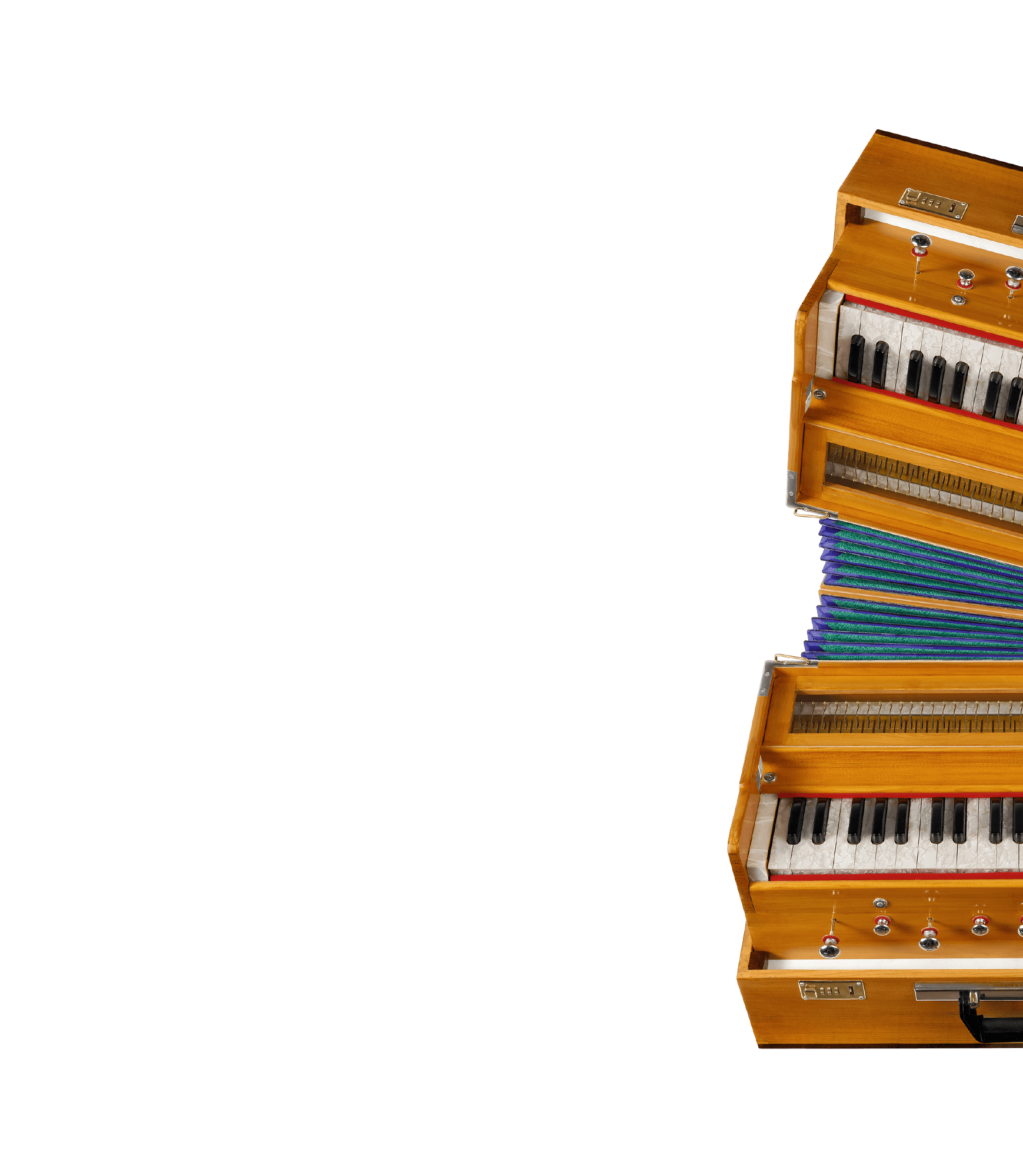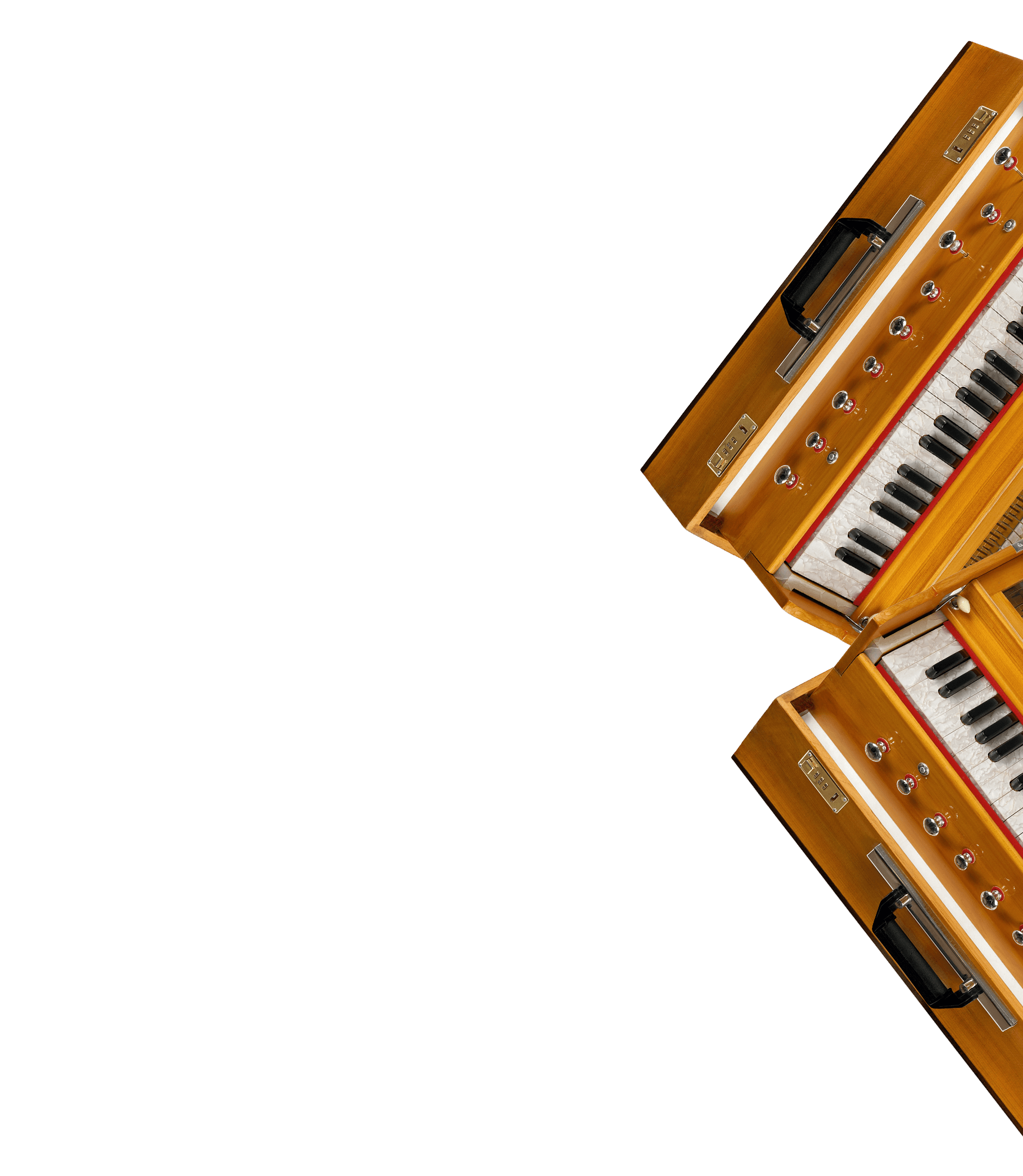 Control your Sound
The Harmonium includes both a 'Dirty' and 'Clean' version for every articulation. The Dirty version includes the natural air that is generated by the bellow, and the Clean version contains just the note, without pumping air. Separating these two sounds allow you to fully control the tone of the Harmonium. Sampling these tiny details was essential to give you that life-like feel.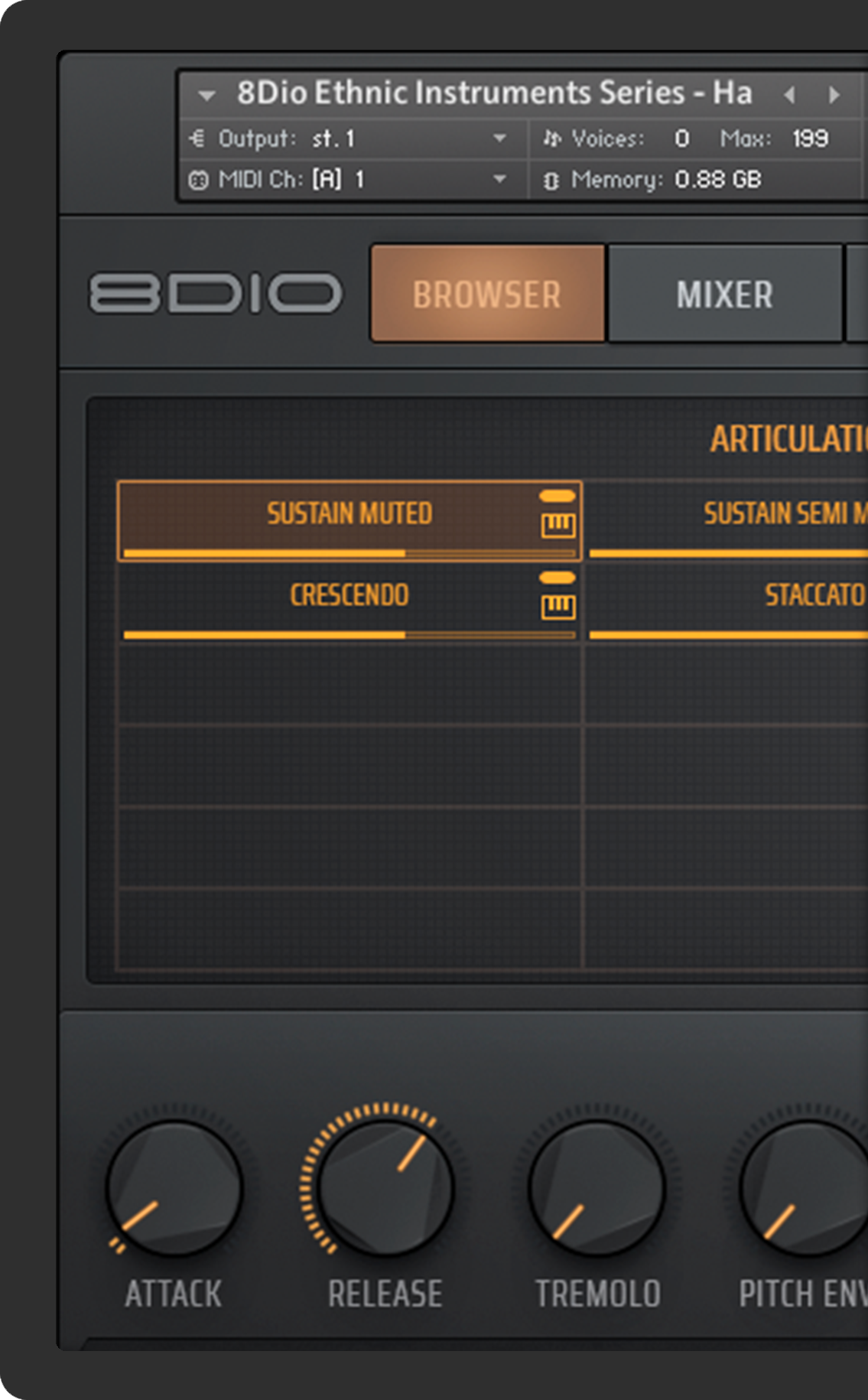 Front Facing Controls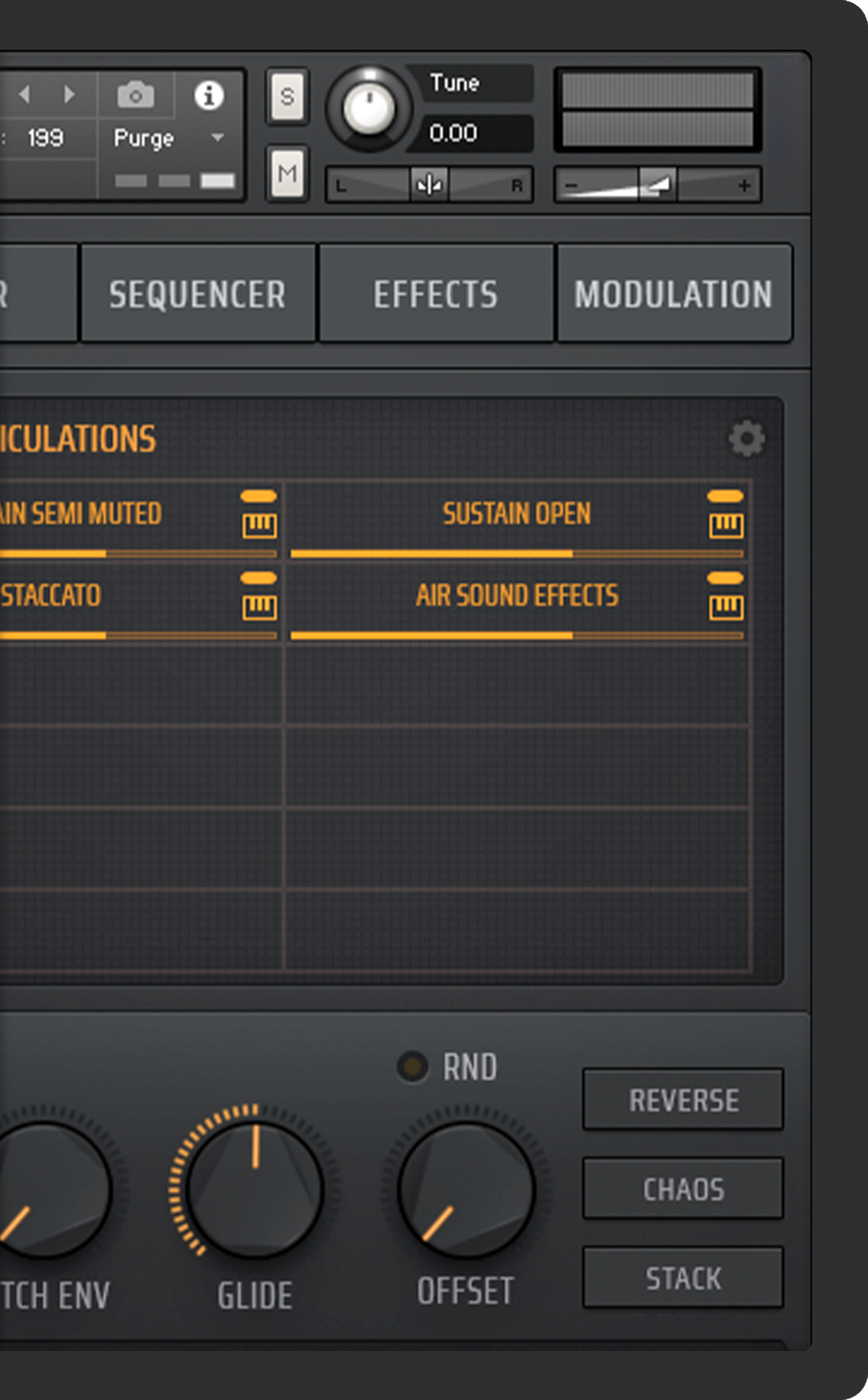 We have included the intuitive controls from our popular Legion Series. To complement the already immersive controls offered in the Harmonium, we have added the ability to control the volume of each articulation and Stack them together. Control both the Attack and Release of the instrument to create your own crescendos or synths.
Sound Design
For all of you adventurous composers who need more sound design options, we have also included our 4-Parts FX engine. Each of them contains their own X/Y Matrix. If you want to dive deeper, you also have a Modulation section that gives you access to the tuning, more advanced tremolo controls, and a gate section to create your own pulses and rhythms.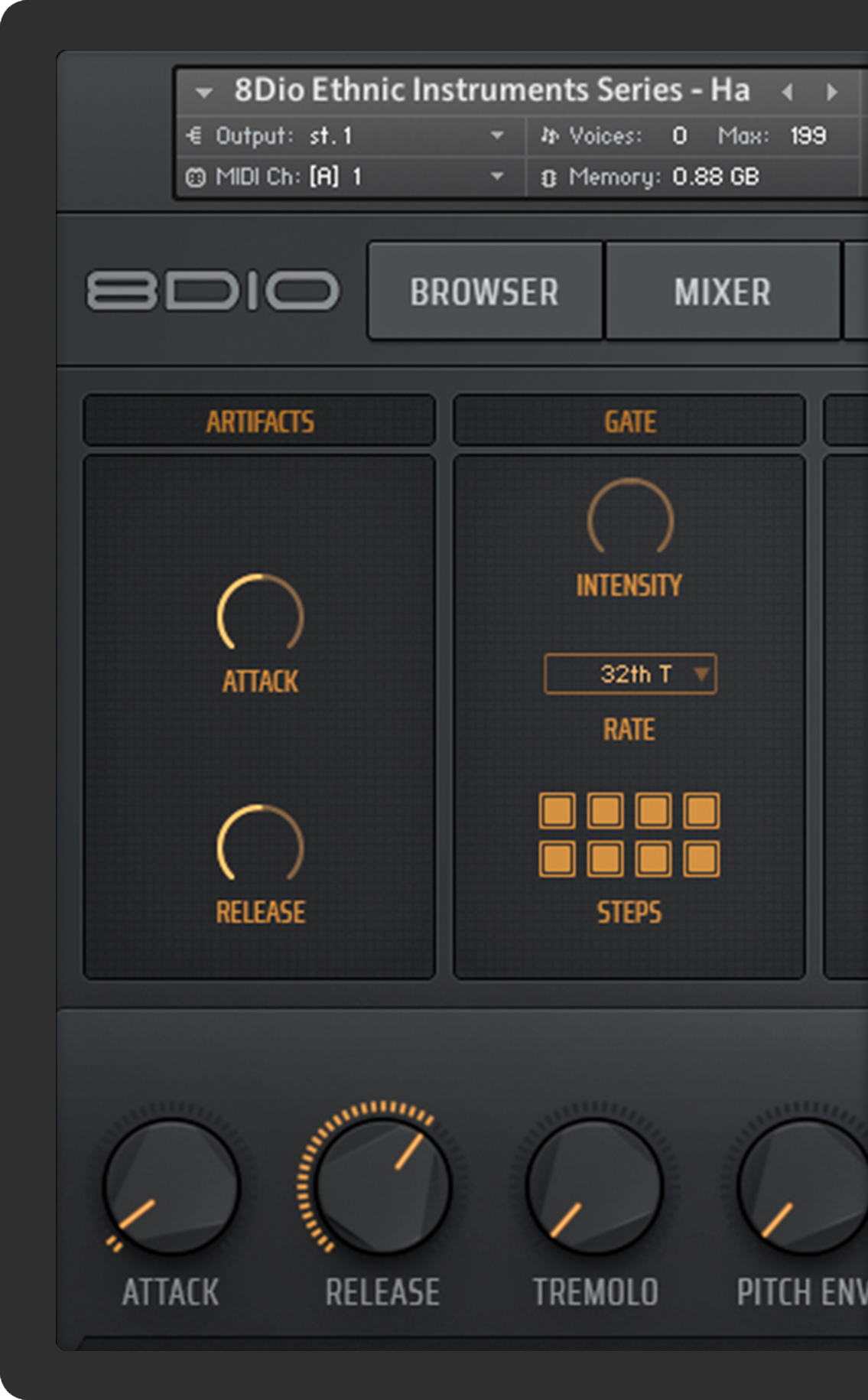 ARTS, SPECS AND REQS
Articulations:
Dirty
Sustain Muted
Sustain Semi Muted
Sustain Open
Crescendo
Staccato
Air Sound Effect

Clean
Sustain Muted
Sustain Semi Muted
Sustain Open
Crescendo
Staccato
Air Sound Effect
Presets:
Play Me Reverse
Solo Time
Synthy Solo
Tighter Variation 3 Semi Up
Bubbles
Dreaming Long Chords CC1
Floppy Disk
Lightning Dots CC1
Lyrical Bending CC1
Out Space CC1 For Infinity
Special Arpeggiator CC1
Square CC1
Voices in a Cave CC1
Requirements:
Full Retail version of Kontakt 5.8.1 or later required
Not compatible with the free Kontakt Player
Minimum: Intel Core i5 or equivalent CPU. 8 GB of RAM or more is highly recommended. For TMPro Patches, i7 or equivalent is highly recommended.
The Harmonium requires 9.7 GB of Hard Drive Space
Sample resolution: 48Khz / 24Bit stereo .wav, .ncw format