Misfit Fiddle
Deep-Sampled Mis-Fiddle
3,096 Samples / 2 Mic Positions / 1.67GB
Product only available as a download
Deep-Sampled Mis-Fiddle
4 Types of True Gelato (Fast Slide & Slow Slide)
Pizzicato and Tremolo
Whole- and Half-Tone Trills
Chaos FX 3.0 New Arp & Dual Convolution Reverb
Delivered by Download
Kontakt 5.8.1

 

Full Retail

 

(or later) Required
READ MORE
READ LESS
A Less Prestigious Masterpiece

Welcome to Misfit: an unusual collection of 18 deep-sampled instruments.

Stravardisus … arhhh… stradivvarisu … forget it! The Mistradivarous Fiddle is masterpiece in its own right. You get that raw, untrained grit. It's mocking the pretentiousness of Stradiobarious and redefining the notion of what a fiddle could be. The Misfit Fiddle comes with four different types of gelato (New Bow Gelato, Same Bow Gelato, Glissando Gelato, and Auto Gelato), but you also get a lovely assortment of pizzicato, tremolo, and whole and half-tone trills for your compositional extravaganza. The Misfit Fiddlevarious contains 3,096 mighty samples and will give you a sonic experience you'll never forget.

A Hi-Fiddledelity Experience
It was really fun for us to sample the Misfit Fiddle! We recorded someone who was not highly proficient, but gave us a completely new take on the fiddle. It's raw, human, imperfect, horrible at times, and beautiful at others. But, it is honest and non-pretentious. The library can sound completely, indistinguishably real.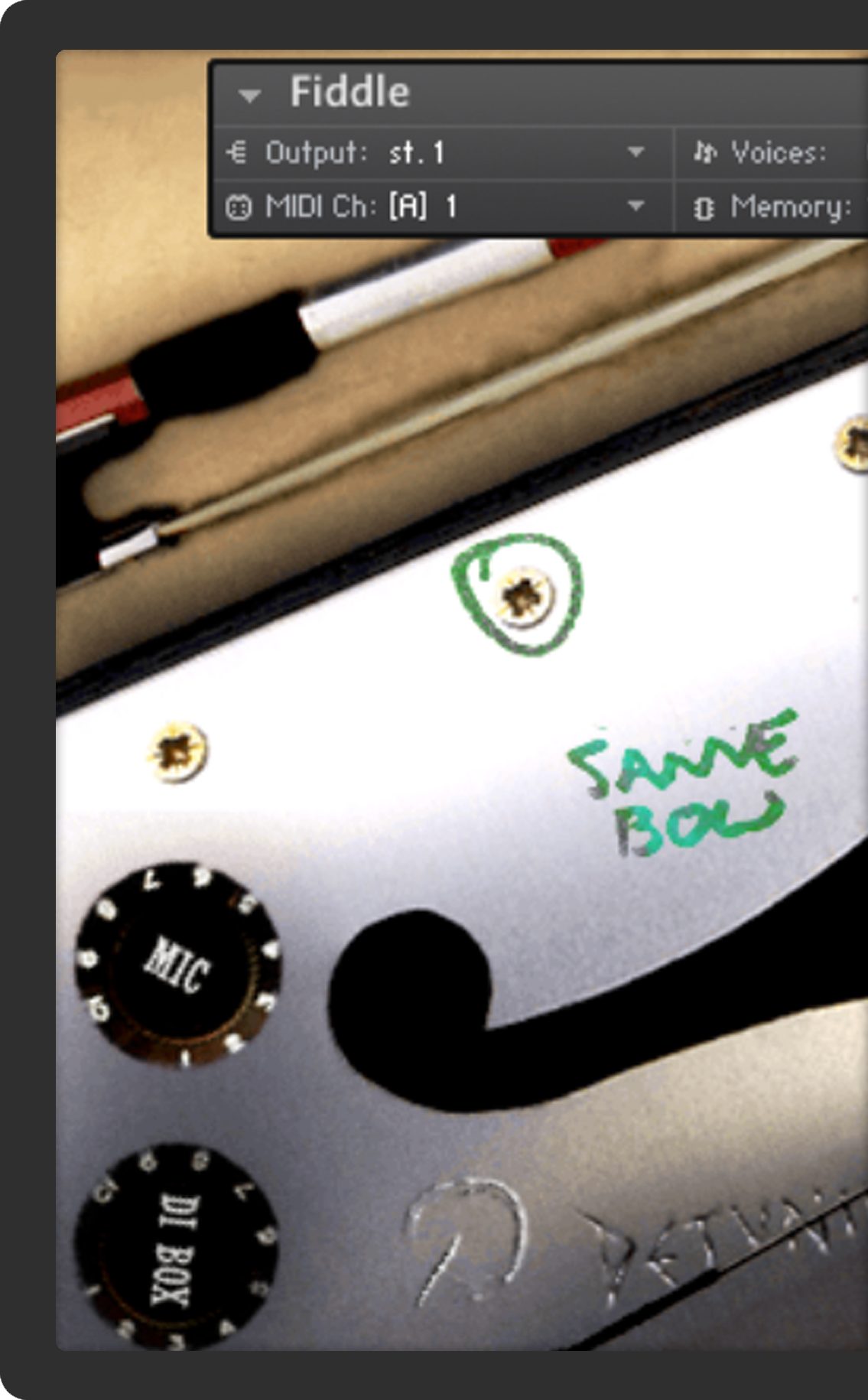 Help Me!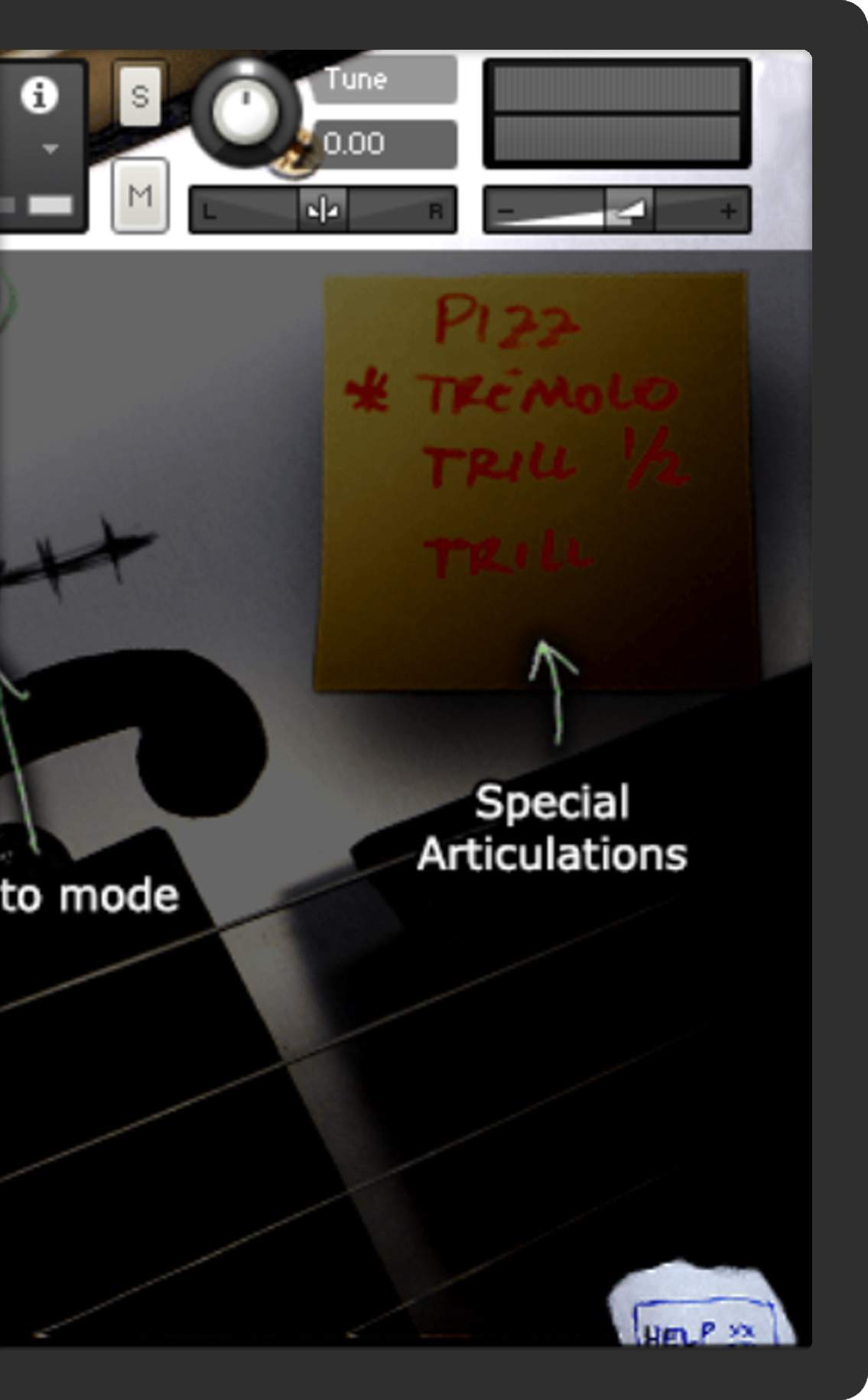 The Misfit sample collection is not exactly your standard sample experience. To make it all easy as pie, we added a "HELPPP!" button on the front of all the user interfaces, which will explain all the features and how they work. Whether you want a little true gelato action or molto expresso vibrato, you can easily find it all by clicking the help button.
Chaos FX 3.0
We wanted to make life a little more fun for you, so we added our Chaos 3.0 FX system to the Misfit collection. First, it gives you access to a variety of new FX types, including a highly sophisticated arpeggiator, dual stereo delay, and types of custom convolution reverbs, and much more!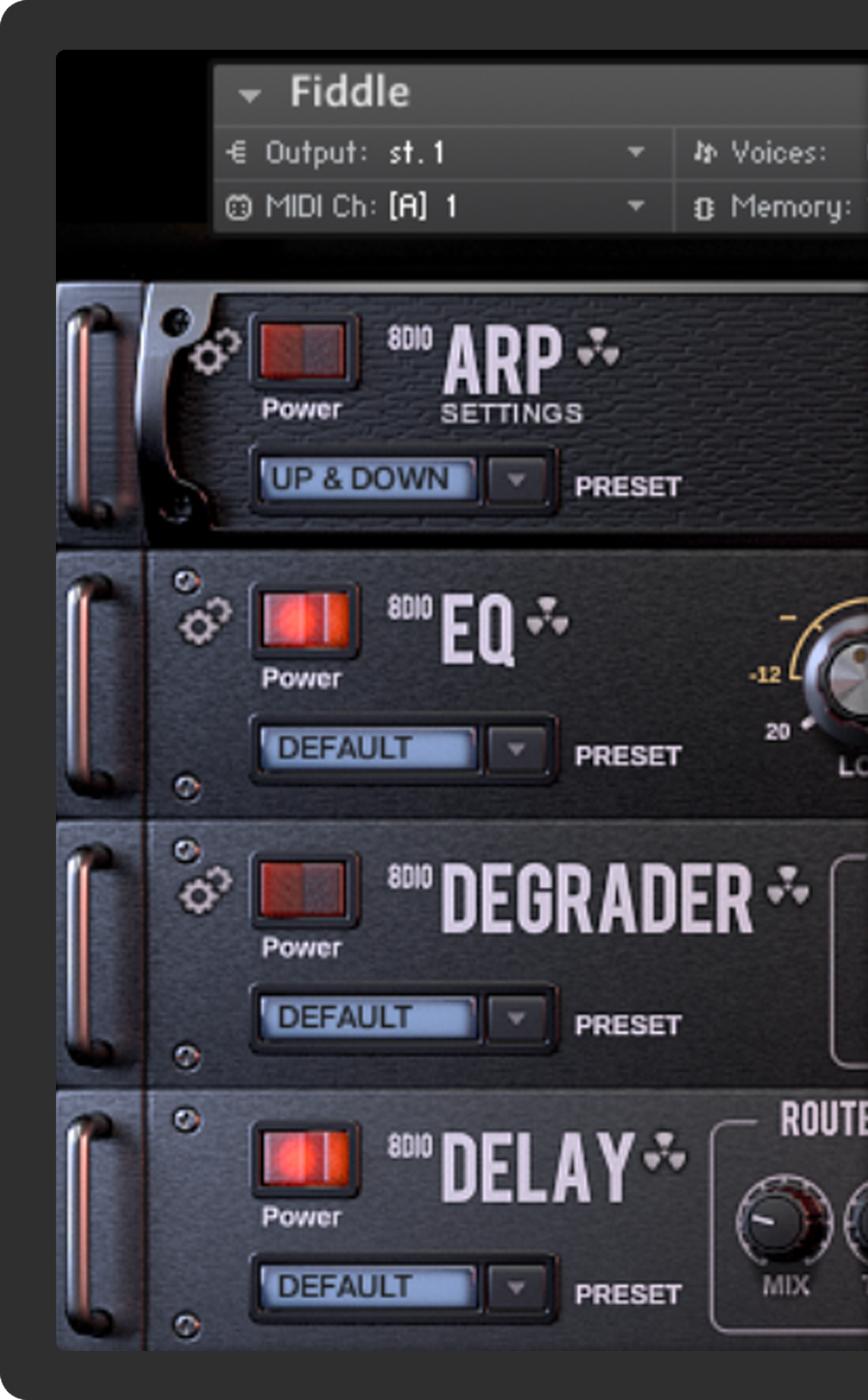 ARTS, SPECS AND REQS
Specifications:
Normal / Sustains
True Gelato New Bow
True Gelato Same Bow
True Gelato Glissando
True Gelato Auto
2 Microphone Positions
Pizzicato
Tremolo
Whole Note Trills
Half Note Trills
Dual Custom Convolution Reverbs (+40)
Several Custom Convolution Reverb(s) / Impulses
4 Kontakt .nki file
3.096 samples
1.6 GB installed
Sample resolution: 44.1Khz / 24Bit stereo
Format(s): Kontakt / .ncw
Requirements:
Full Retail version of Kontakt 5.8.1 or later required
Not compatible with the Free Kontakt Player
Requires 1.5GB of hard drive space
Minimum: Mac OS X® 10.4 / 10.5, G5 1.8 GHz or Intel Core Duo 1.66 GHz, 1 GB RAM or Windows® XP (32 Bit) or Windows Vista® (32/64 Bit), Pentium® or Athlon XP 1.4 GHz, 1 GB RAM. 2 GB of RAM or more is highly recommended