Misfit Jawharp
Deep-Sampled Jaw Harp
712 Samples / 0.28GB
Deep-Sampled Misfit Jaw Harp
Different Mouth Positions
Artifact Control
Heavy Velocity & Round-Robin sampled
Chaos FX 3.0 New Arp & Dual Convolution Reverb
Delivered by Download
Kontakt 5.8.1

 

Full Retail

 

(or later) Required
READ MORE
READ LESS
An Ancient Synth

The Misfit Jaw Harp is probably one of the most rustic instruments out there. It's like an ancient synth and your mouth is the oscillator. It isn't percussive nor tonal, and yet, it is both. It's like a Wah-Wah Pedal for your mouth guitar! The Jaw Harp is also known as the Jew's Harp, though there are on-going discussions as to the validity of that title. Regardless, it's a compliment, 'cause it's a friggin' cool instrument! Vamps are NOT welcome!

Help Me!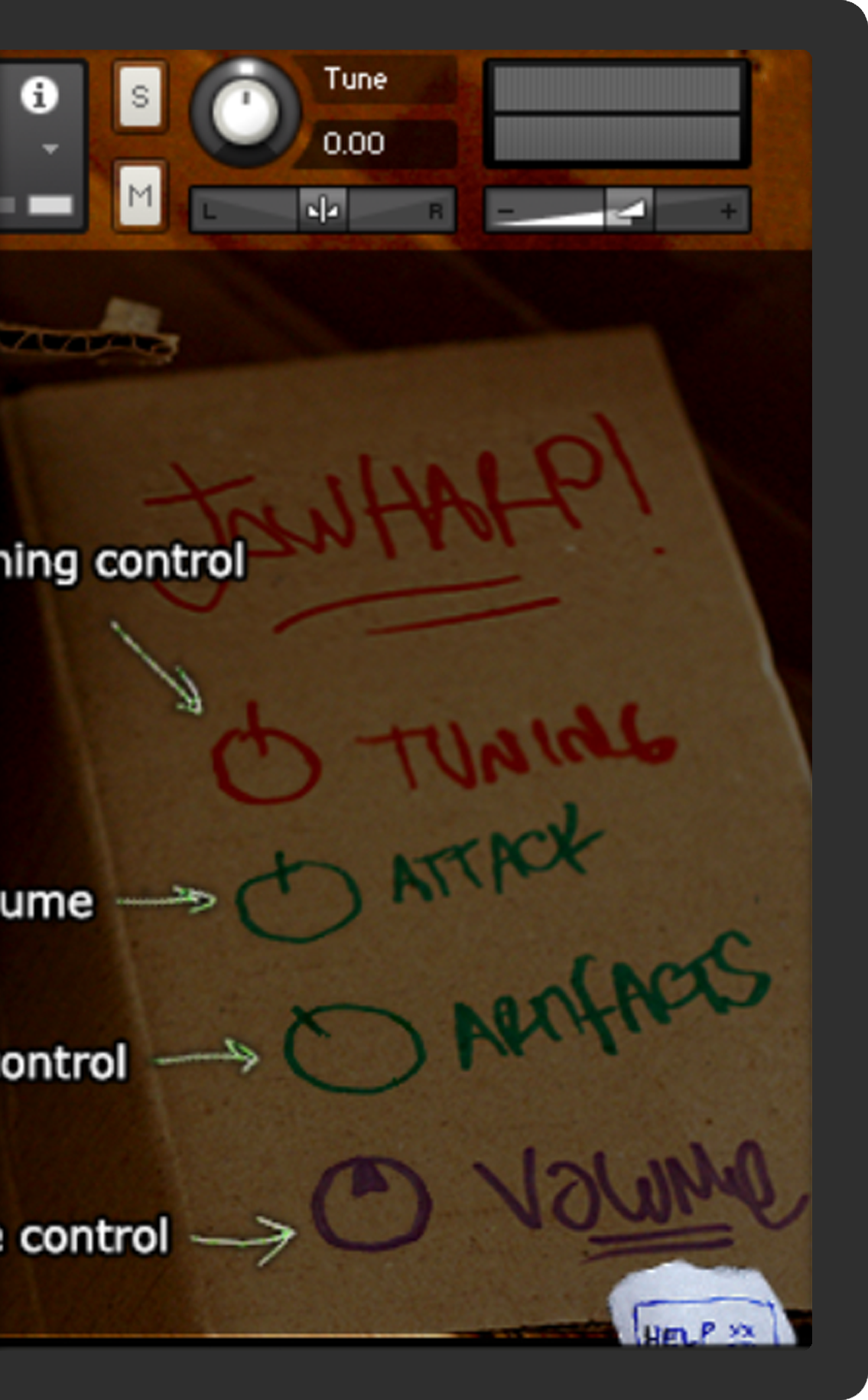 The Misfit sample collection is not exactly your standard sample experience. To make it all easy as pie, we added a "HELPPP!" button on the front of all the user interfaces, which will explain all the features and how they work. Whether you want a little true gelato action or molto expresso vibrato, you can easily find it all by clicking the help button.
Chaos FX 3.0
We wanted to make life a little more fun for you, so we added our Chaos 3.0 FX system to the Misfit collection. First, it gives you access to a variety of new FX types, including a highly sophisticated arpeggiator, dual stereo delay, and types of custom convolution reverbs, and much more!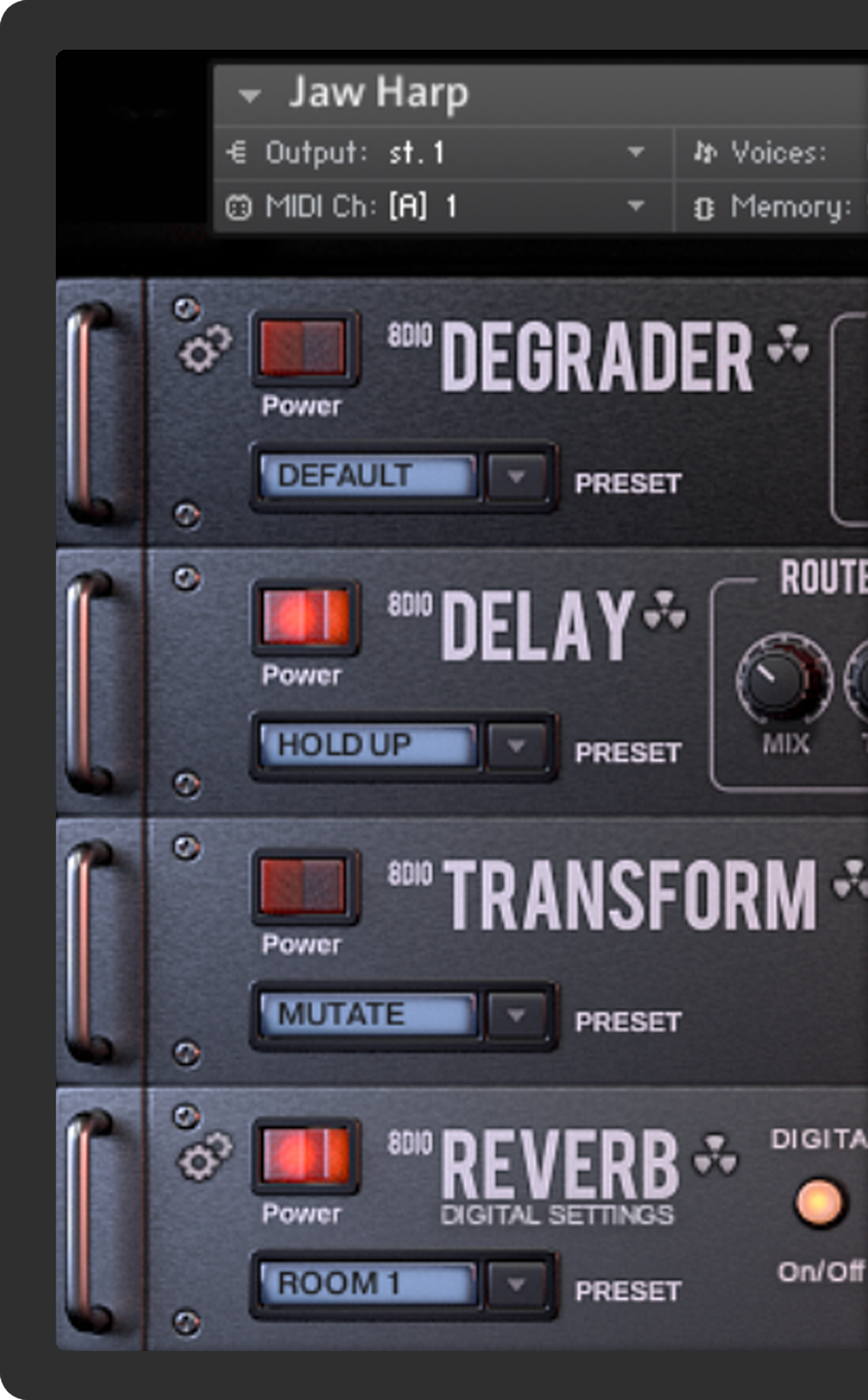 ARTS, SPECS AND REQS
Specifications:
Alternative Mouth Positions
Artifacts Control
Deep-Sampled Velocity Layering & Round Robin
Several Mouth Positions
Dual Custom Convolution Reverbs (+40)
Several Custom Convolution Reverb(s) / Impulses
3 Kontakt .nki file (incl. light patches)
712 samples
0.3 GB installed
Sample resolution: 44.1Khz / 24Bit stereo
Format(s): Kontakt / .ncw
Requirements:
Full Retail version of Kontakt 5.8.1 or later required
Not compatible with the Free Kontakt Player
Requires 0.3GB of hard drive space
Minimum: Mac OS X® 10.4 / 10.5, G5 1.8 GHz or Intel Core Duo 1.66 GHz, 1 GB RAM or Windows® XP (32 Bit) or Windows Vista® (32/64 Bit), Pentium® or Athlon XP 1.4 GHz, 1 GB RAM. 2 GB of RAM or more is highly recommended