Progressive Metal Guitar
Kontakt VST / AU / AAX
3.56GB
1,500+ Deep-Sampled Progressive Metal Phrases
Organized into Intro, Outro, Chorus, Verse, Endings
Custom Convolution Reverbs and Filter MW Control
Bit-Resolution Pitch Bender Control
Real-time FX Keyswitches
Delivered by Download
Kontakt 5.8.1

 

Full Retail

 

(or later) Required
READ MORE
READ LESS
Brutal Djent Guitars

The Progressive Metal Guitar delivers a fully-fledged collection of brutal, hard-rocking 7- and 8-string guitar phrases in the style of Djent (ex. Meshuggah, Periphery, Rammstein, and Metallica). The collection includes 67 patches containing over 1,500 deep-sampled phrases organized for song writing (ex. intro, verse, bridge, chorus, outro). The library was created with some of the best 8-string Guitars (ex. Mayones Custom, ESP/LTD, Ibanez RG series) fitted with world-class pickups (ex. Bare Knuckle, EMG, Lundgren), pre-amps (Fractal Audio Axe Fx, Line 6 Pod X3), and amps (ex. Mesa Rectifier, Diezel VH4). This is the most comprehensive selection of 8-string heavy guitars ever sampled.

The Progressive Metal Guitar uses a highly advanced, yet ultra-intuitive layout that allows you to control almost everything from your keyboard. The bottom of the keyboard controls the pitch, the middle controls the guitar phrases, and the top gives you real-time control over all the effects, including distortion, phaser, flanger, lofi, convolution reverb, delay, lowpass, hipass, and several other effects. In addition, we also added a grain (bit-resolution) to the pitch bender and filter to the mod wheel, giving you an extreme amount of control right at your fingertips.

The Progressive Metal Guitar was performed by John Browne, Peter Graves and Jan Michael Hoeglund.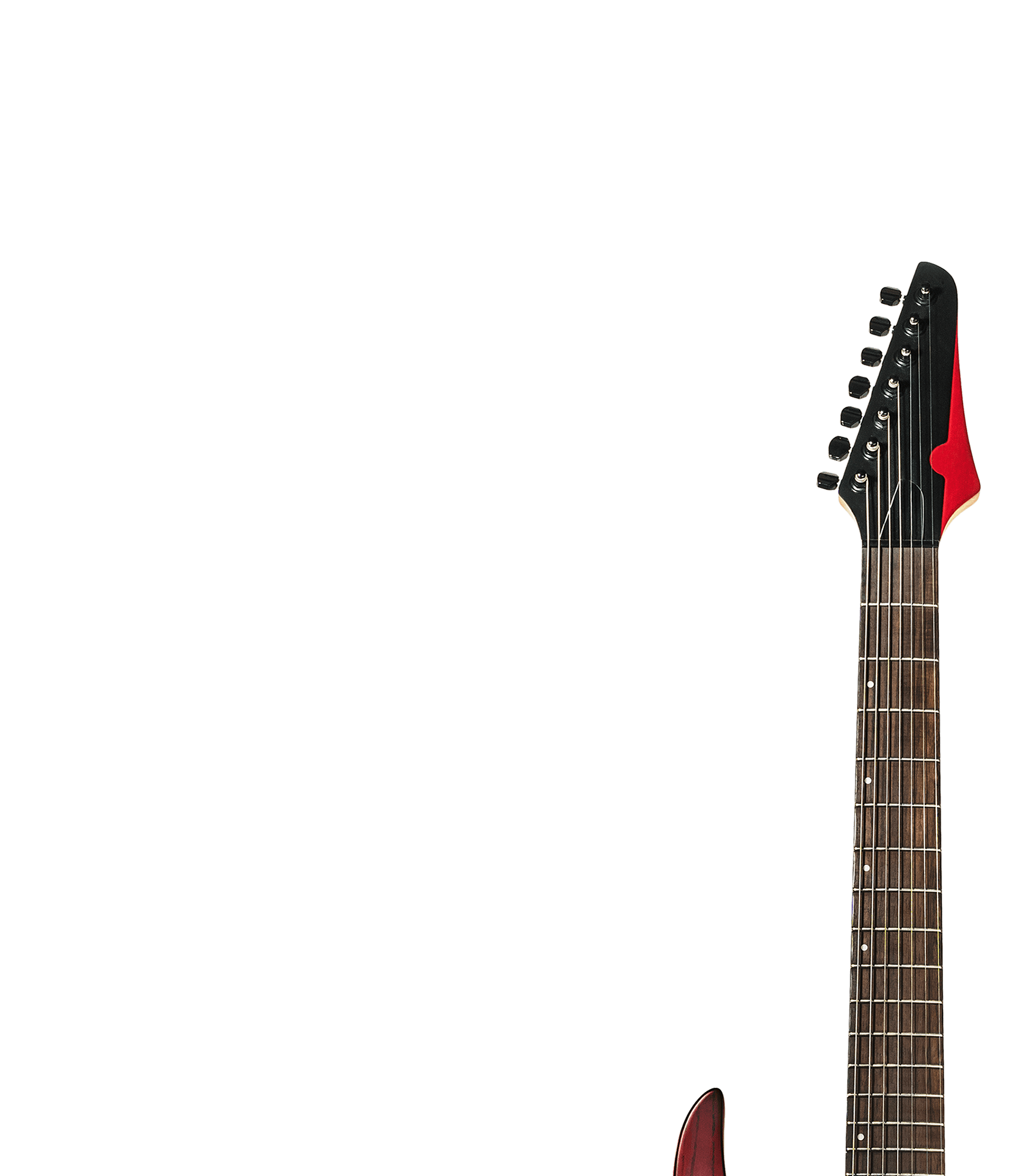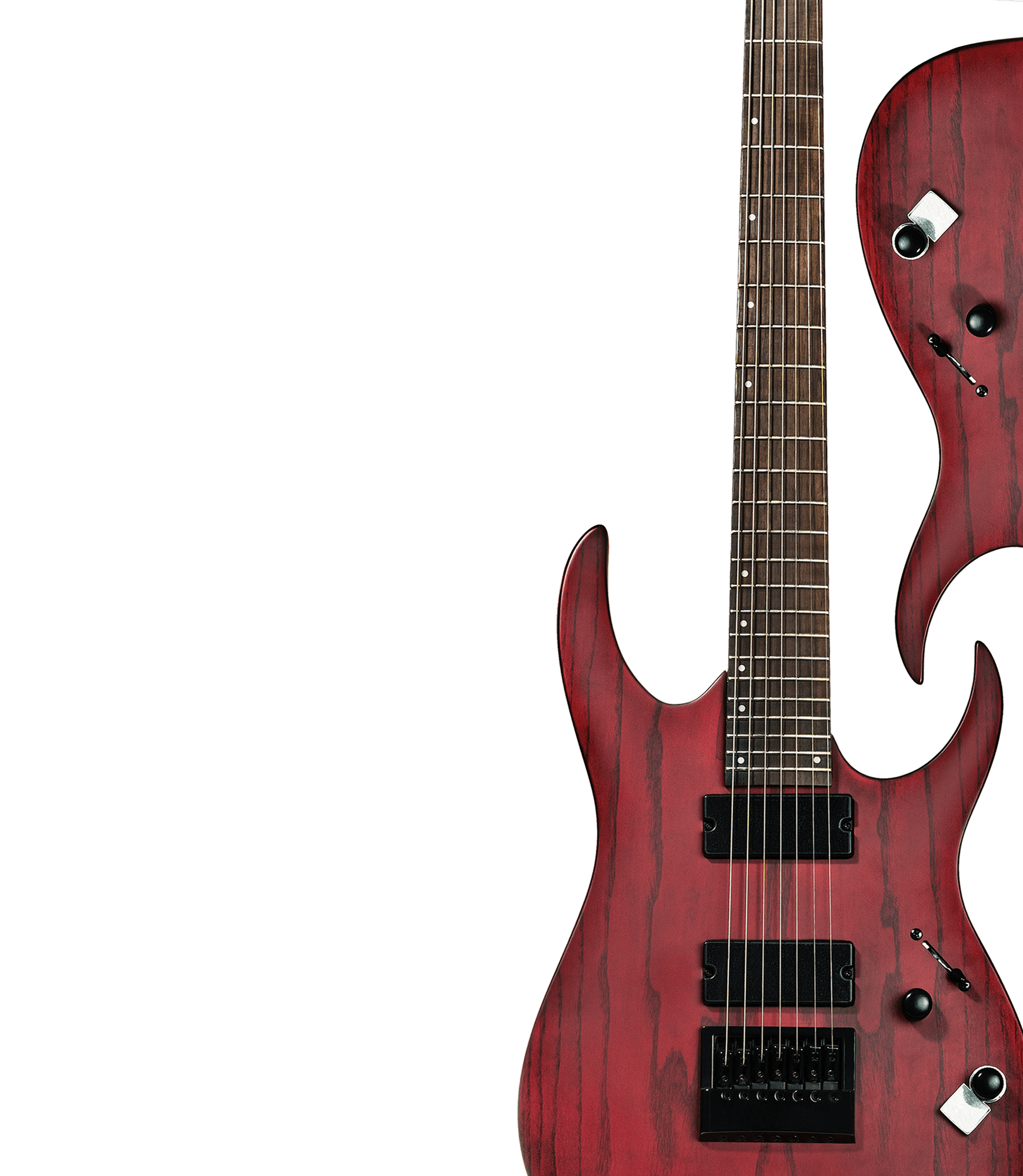 ARTS, SPECS AND REQS
Specifications:
1500+ Deep-Sampled Progressive Metal Phrases

60+ Patches

Logically organized into intros, outros, choruses, verses, endings etc.

Custom convolution reverb

Modwheel control of filter

Pitch-bender control of bit-resolution

Keyboard switches for all FX

Flanger
Lo-fi
Rotator
Delay
Convolution
Reverb
Distortion
Phaser
Lowpass Filter
Highpass Filter
Bandpass


3.4 GB installed in Kontakt NCW format (uncompressed 6.3GB)

Sample resolution: 44.1Khz / 24Bit stereo .NCW (Kontakt Lossless Compression)

Format(s): Kontakt
Requirements:
Full Retail version of Kontakt 5.8.1 or later required
Not compatible with the Free Kontakt Player
Requires 3.4GB of hard drive space
Minimum: Mac OS X® 10.4 / 10.5, G5 1.8 GHz or Intel Core Duo 1.66 GHz, 1 GB RAM or Windows® XP (32 Bit) or Windows Vista® (32/64 Bit), Pentium® or Athlon XP 1.4 GHz, 1 GB RAM. 2 GB of RAM or more is highly recommended