PX Add On OG-X
Deep-Sampled Custom Patches
41 Custom Instruments
16 Programs featuring A/B Modes (32 preset layers)
1,781 Samples / 0.9GB
Delivered by Download


Prophet X or XL Hardware Synth Required

The Prophet X or XL must be running OS v2.1+
The latest operating system can be found HERE
**

 

Not compatible with Kontakt
READ MORE
READ LESS
PX Add-On 4: OG-X

The first of this series debuted in 1979, quickly becoming known for its vast and gritty analog sound. The OG-X continued to dominate the charts throughout the 1980s and to this day is still one of the world's most sought-after synthesizers, with only around 800 units in existence.

To truly capture the raw essence of the OG-X, we sampled over 40 patches and 16 custom designed preset programs (each with A/B Layers) modeled after the synth's most iconic sounds, such as "Sawyer's Bass."

There is something quite special about synths made in the 70s compared to those of any other era. Like fine wine, they only get better with age, and this is undoubtedly true for the OG-X. Whether it is the high-end components or the slightly unsteady VCOs creating its rich, massive sound, the OG-X is just a beautiful instrument to play.

The instrument translates exceptionally well to the Prophet X/XL. With each sample in the Official Add-On being genuinely inspiring, you can get lost for hours playing through every program. The OBX Add-On is sampled to give you everything you need right at your fingertips. Create entirely new dynamic instruments by combining sounds from other Prophet X patches, or use the raw samples captured from the OG-X to recreate the iconic sound of the 1980s.

We hope you enjoy this truly vintage experience on your Prophet X & XL!

*The OG-X is sampled from the Oberheim® OB-X. Oberheim® is a registered trademark of Oberheim Electronics.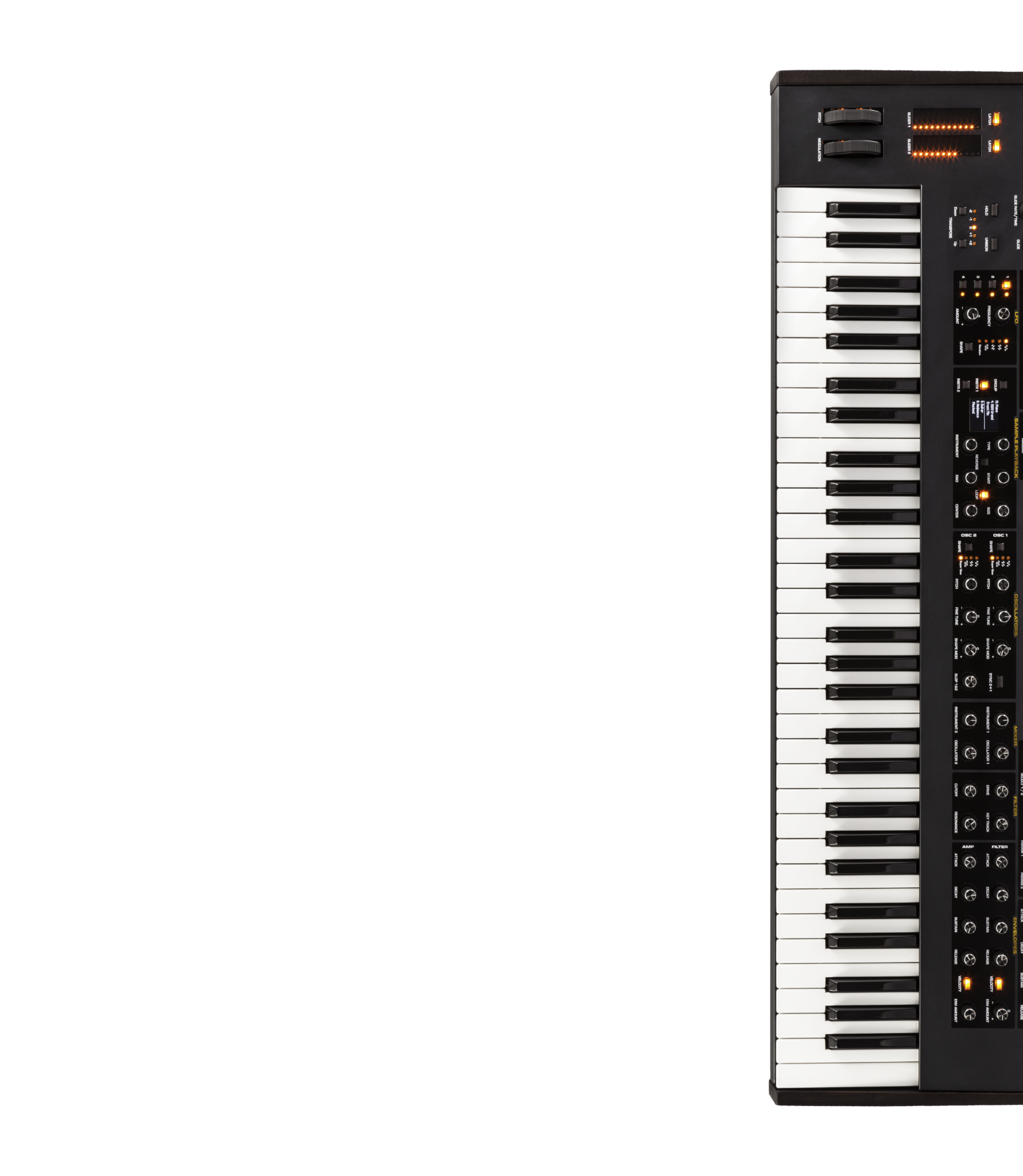 ARTS, SPECS AND REQS
Instruments:
Pulse
Pulse Detune 1
Pulse Detune 2
Pulse Sat
Pulse Saw Uni
Pulse Saw Uni Sat
Pulse Uni
Pulse Uni Res
Pulse Xmod
Pulse Xmod Sat
PWM
PWM Sat
Saw
Saw Detune 1
Saw Detune 2
Saw Noise Uni Res
Saw Pulse 1
Saw Pulse 2
Saw Pulse Uni
Saw Pulse Xmod
Saw Res
Saw Res Sat
Saw Sync 1
Saw Sync 2
Saw Sync Sat 1
Saw Sync Sat 2
Saw Unison
Saw Xmod
Saw Xmod 1
Saw Xmod 2
Saw Xmod 3
Saw Xmod Sat 1
Saw Xmod Sat 2
Saw Xmod Sat 3
Sawyer Bass
Sync 1
Sync 2
Sync Sat 1
Sync Sat 2
Noise
Noise Sat
Presets:
Bank A1 (P41-56)
A1/P41 – Sawyer's Bass A & B
A1/P42 – Stranger Bass A & B
A1/P43 – Focusing Bass A & B
A1/P44 – Retro Bass A & B
A1/P45 – Retro Stab A & B
A1/P46 – Fazer Stab A & B
A1/P47 – Shiny Stab A & B
A1/P48 – Flash Stab A & B
A1/P49 – Soar Pad A & B
A1/P50 – Lima Pad A & B
A1/P51 – Cine Pad A & B
A1/P52 – Argo Pad A & B
A1/P53 – Lost Arp A & B
A1/P54 – Fire Arp A & B
A1/P55 – Pico Arp A & B
A1/P56 – Nice Arp A & B
Specifications:
Size: 900 mb
Files: 1,781 audio files
Resolution: 16 bit / 48 kHz (Down-Sampled from 24 bit / 96 kHz)
41 Deep-Sampled Original Instruments
16 Hand Designed and Stackable Presets with A/B Modes