PX Add On Prodigius
Deep-Sampled Custom Patches 
20 Custom Instruments
16 Programs featuring A/B Modes (32 preset layers)
837 Samples
Raw Oscillators (ex. Sawtooth, Triangle, Pulse etc)
0.5 GB Download Uncompressed
Delivered by Download

Prophet X or XL Hardware Synth Required

The Prophet X or XL must be running OS v2.1+
The latest operating system can be found HERE
**

 

Not compatible with Kontakt
READ MORE
READ LESS
PX Add-On 7: Prodigious

Prodigious is a two-oscillator monophonic synthesizer manufactured from the late 70s to the early 80s, inspiring an era of electronic music by becoming the de facto bass synthesizer of the time.

Prodigious can create a full range of sounds, from a soaring lead in the upper registers to ground trembling bass down low. The LFO in Prodigious also featured a triangle and square waveform which could be routed to the VCO or VCF to create classic vibrato and filter effects, all of which and more can be reproduced within the Prophet X/XL. Prodigious is most known for its beautifully warm and thick low end and was designed to be an excellent fit for Sound Designers of all skill levels. Artists like Depeche Mode, Fatboy Slim, Blur, and of course, Prodigious (band) all used this iconic instrument.

Prodigious simple yet effective design contains two voltage-controlled oscillators, allowing you to select a saw, triangle, or pulse wave on oscillator 1, and saw, triangle, and square wave on oscillator 2, all perfectly captured and available in this unique Add-On Pack. Prodigious can sync one oscillator with the other, creating its signature tone and some of its most popular sounds. Expect thick basses, techno style leads, synthetic brass, and an assortment of lush pad-like textures that perfectly captures the sound of generations now passed.

*Prodigious is sampled from the MOOG (Prodigy)®. MOOG (Prodigy)® is a registered trademark of MOOG Music Incorporated.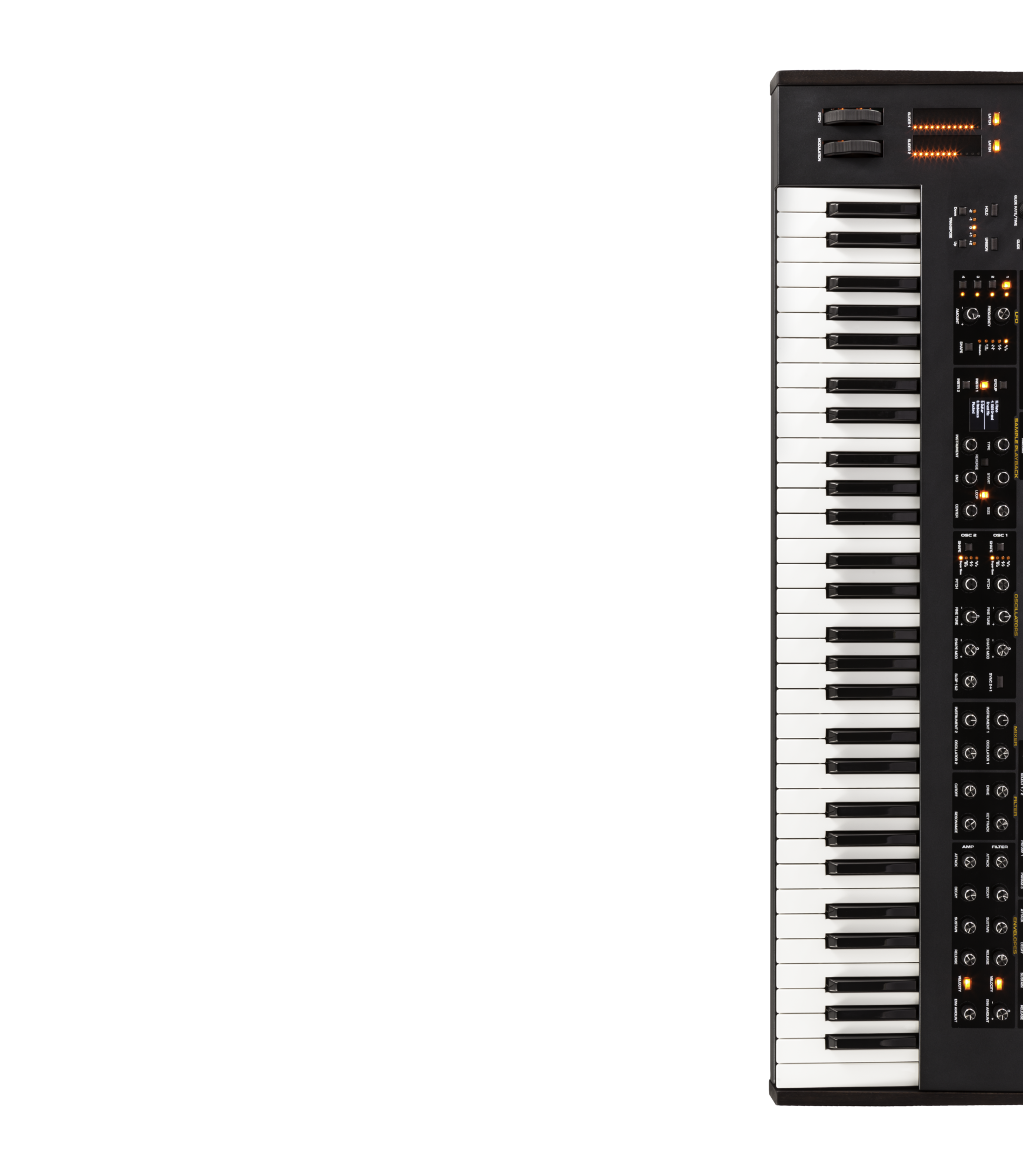 ARTS, SPECS AND REQS
Instruments:
Pulse
Pulse Saw 1
Pulse Saw 2
Pulse Square
Saw
Saw Sat
Saw Saw
Saw Saw Sat
Saw Saw 5th 1
Saw Saw 5th 2
Saw Saw 5th Sat 1
Saw Saw 5th Sat 2
Saw Tri
Tri
Tri LFO 1
Tri LFO 2
Tri LFO Sat 1
Tri LFO Sat 2Tri Tri
Tri Tri 5th
Presets:
Bank A1 (89-104)
A1/89 – Sol Bass A & B
A1/90 – Fig Bass A & B
A1/91 – Boa Bass A & B
A1/92 – Fil Bass A & B
A1/93 – Brass Lead A & B
A1/94 – HypoLead A & B
A1/95 – Igni Lead A & B
A1/96 – Nitro Lead A & B
A1/97 – Iron Pluck A & B
A1/98 – Java Pluck A & B
A1/99 – Cone Pluck A & B
A1/100 – Coil Pluck A & B
A1/101 – Blade Pad A & B
A1/102 – Bat Pad A & B
A1/103 – Incept Pad A & B
A1/104 – Code Pad A & B
Specifications:
Size: 0.5 GB (Uncompressed)
Files: 837 Audio Files
Resolution: 16 bit / 48 kHz (Down-Sampled from 24 bit / 96 kHz)
25 Deep-Sampled Original Instruments
16 Hand Designed and Stackable Presets with A/B Modes