Studio Sax Trio
Kontakt VST / AU / AAX

7.2GB
Deep-Sampled Studio Saxophones
Tenor Sax 1

Tenor Sax 2
Baritone Sax
Tenor Sax 1 ($30) and Baritone Sax ($30) also available in Soundpaint
Full Per Instrument Mixer
Advanced Layered Legatos
Tempo Synchronized & Measured Articulations
Fluent Mic Control (Near-Field to Ambient)
Delivered by Download
Kontakt 5.8.1

 

Full Retail

 

(or later) Required
READ MORE
READ LESS
The Sax Trio

Studio Saxophones marks 8Dio's continuing commitment to push the boundaries of advanced techniques and achieve a modern, playable, and fully customizable studio sound.

Comprised of over 108 hours of sessions and utilizing only the best in modern recording and isolation technologies, we were able to capture multiple players simultaneously. This ensures that all articulations seamlessly blend between each player allowing you full customization when creating your very own sound.

Each instrument also has its own fully capable mixer with functions such as Output Routing, Volume, and Panning as well as our more advanced offerings such as the new Distance Control, which seamlessly blends between an close, dry signal and a wide, spacious signal.

We gave you direct access to dozens of advanced articulations and modern playing styles along with a full range of tempo-synced articulations. Our Intimate Studio Series is the next step in a new journey to deliver the highest caliber of players in the most advanced virtual instruments to date.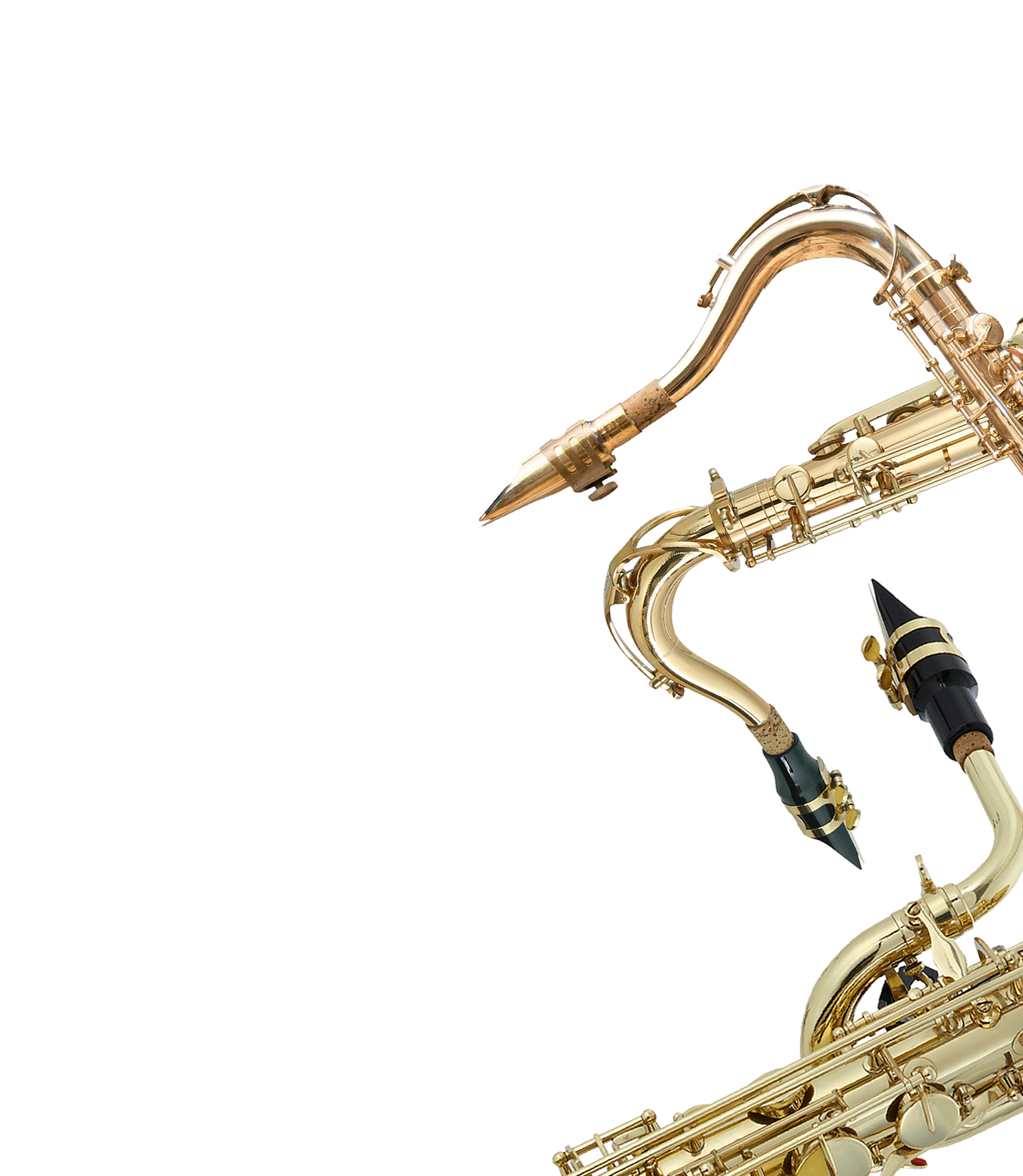 Complete Control
8Dio Studio Saxophones follows on from our critically acclaimed Intimate Studio String Series. Continuing with the concept of ensemble building, Studio Saxophones allows you to audition and build your own Saxophone sound, from a full 3-piece ensemble to individually recorded soloists, each with their own sound and emotion.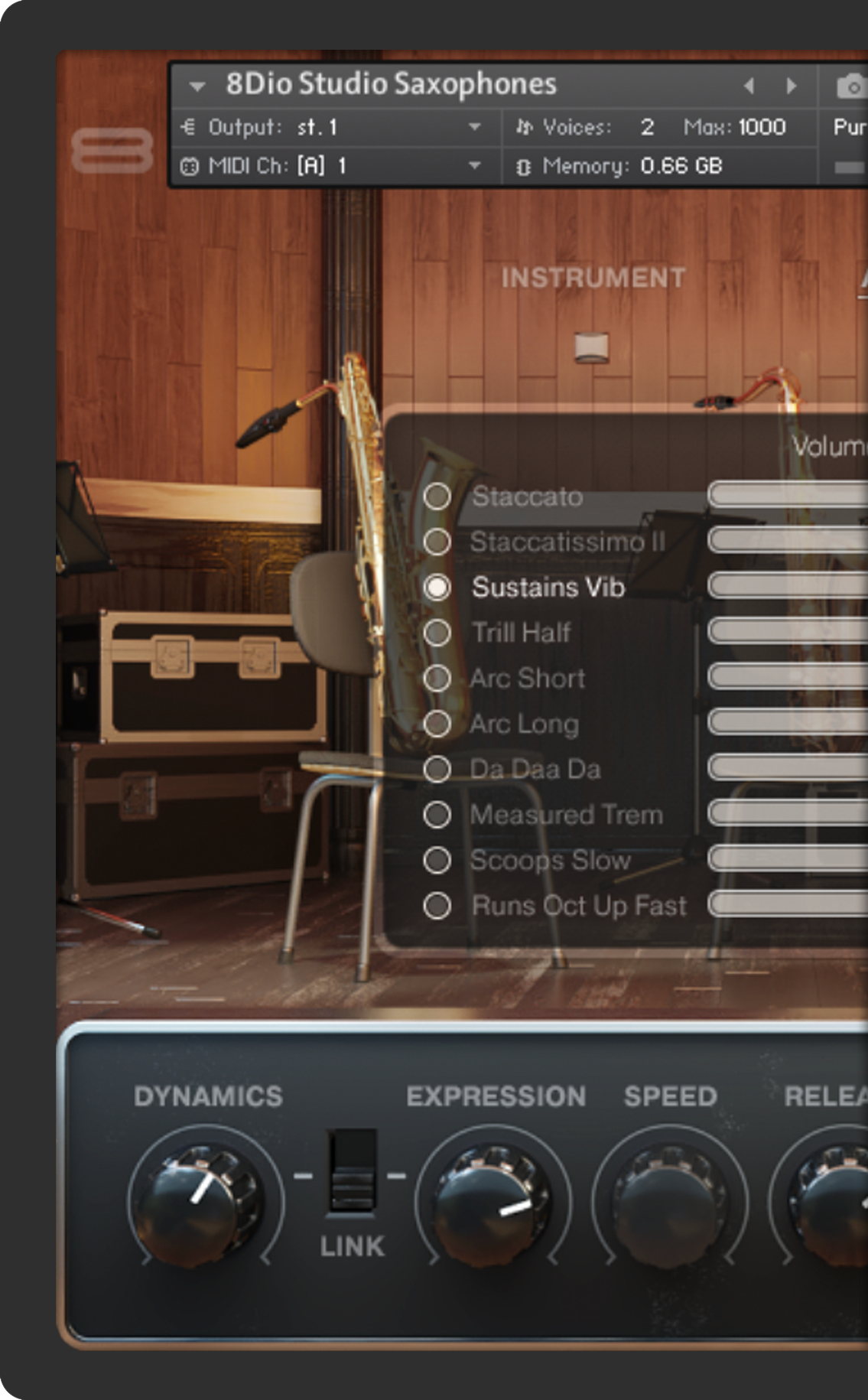 Instant Features
All articulations are loaded into our new unified user interface, so there is no longer the need to load additional patches or use an external file browser. With our built-in articulation matrix, you can load the articulations you need and even save them as custom patches. Everything is conveniently built together!
What's New
The Studio Saxophone Trio now features our latest Chaos Effects 4.0, with over 140 impulse responses, stereo delays, EQ and much more. This update also includes our latest extended articulation patches, allowing you to use our "Poly-Time" articulations to play Arcs at a speed that suits your composition.