Studio Vintage Series Suitcase 54 Piano
Kontakt VST / AU / AAX

27,062 Samples / 17.79GB
8 Microphones (Neumann u87, Coles, Neve, AKG, etc.)
2 Pro-Grade Reverbs (Bricasti and TC)
Sustains, Staccato, Plucked, & Muted Articulations
Intuitive and Advanced 3D Controls and Interface
Advanced Chaos Effects Systems
Delivered by Download
Kontakt 5.8.1

 

Full Retail

 

(or later) Required
READ MORE
READ LESS
The Portable Piano

The 8Dio Studio Vintage Series Suitcase 54 Piano is the most comprehensively deep-sampled Suitcase ever created. It was recorded and processed at 24-Bit / 96Khz at Scotland's Premiere Recording Studio, Gorbals Sound, through a large custom NEVE desk. The Suitcase Piano contains both standard (Sustains and Staccato w/ RR) and prepared articulations (Plucked Tines and Muted Tines). We also opened the Suitcase and recorded the insides of it, plucking the tines and gently muting them for different types of sounds. The Vintage Suitcase 54 Piano also contains a large selection of presets, demonstrating many variations of the instrument.

The microphones include Neumann 87's, Coles, Neve SE Ribbon's, AKG 414's, Neumann KM 184's, and a mixed microphone position, which was made by combining all 24 microphones used in the sessions. We also recorded all samples through two world-class reverbs (Bricasti and TC-Electronics 6000), so you have the best microphones and reverbs right at your fingertips. The Suitcase was recorded with a 100% analogue NEVE Pre-Amp Signal Flow and further enhanced with a physical hardware chain, including Manley Vari Mu Compressor, Original Urei 1176 (Pre-Universal Audio), Original DBX 160, Neve 33609 Compressor. The Suitcase also includes full control over velocity response, tremolo and tremolo rate controls, resonance and release triggers, pedal volume, analog noise control, and full ADSR controls. The 8Dio Studio Vintage Series Suitcase 54 Piano is an incredibly warm, cinematic, and emotive experience: the ultimate sampled Suitcase Piano.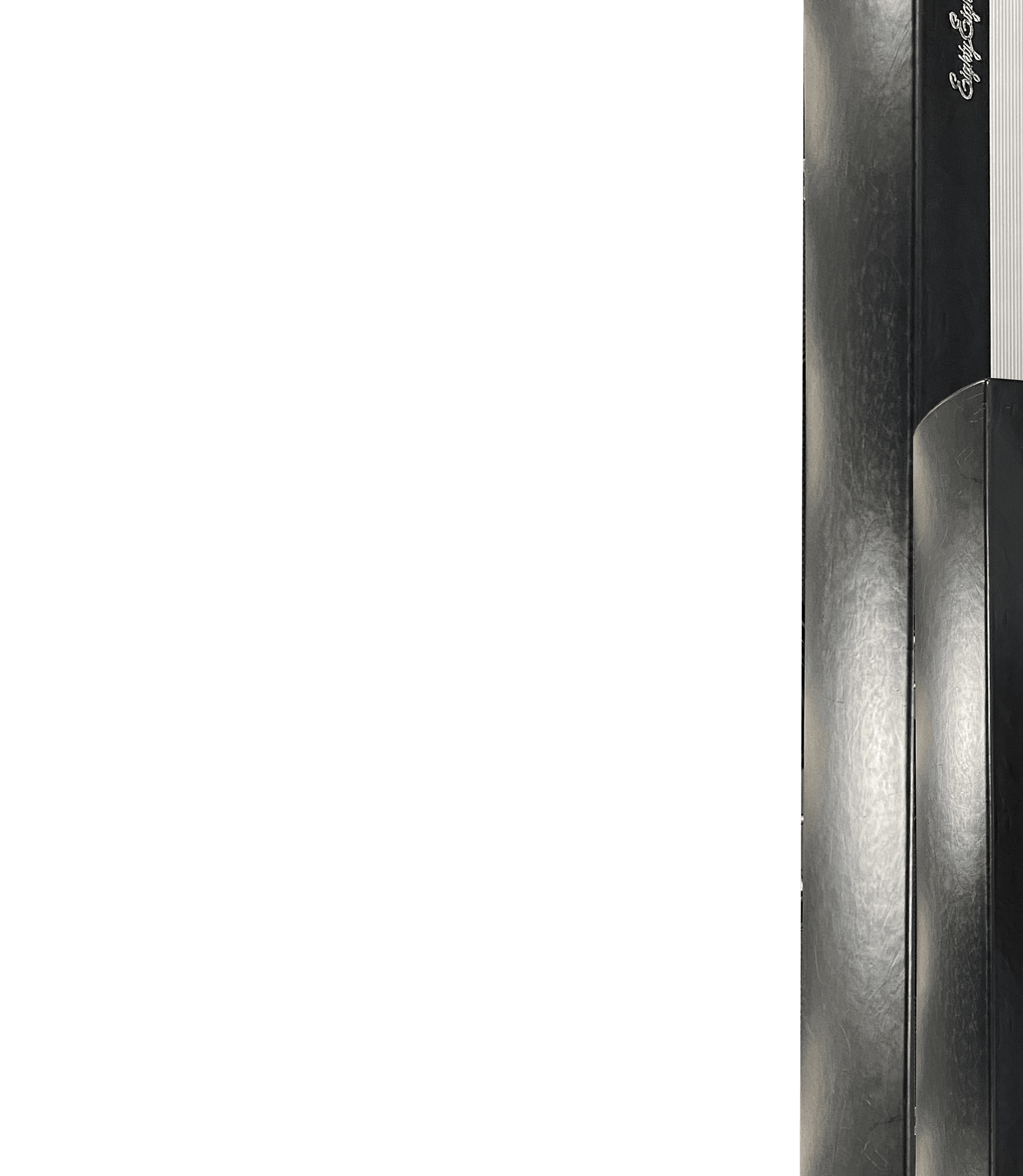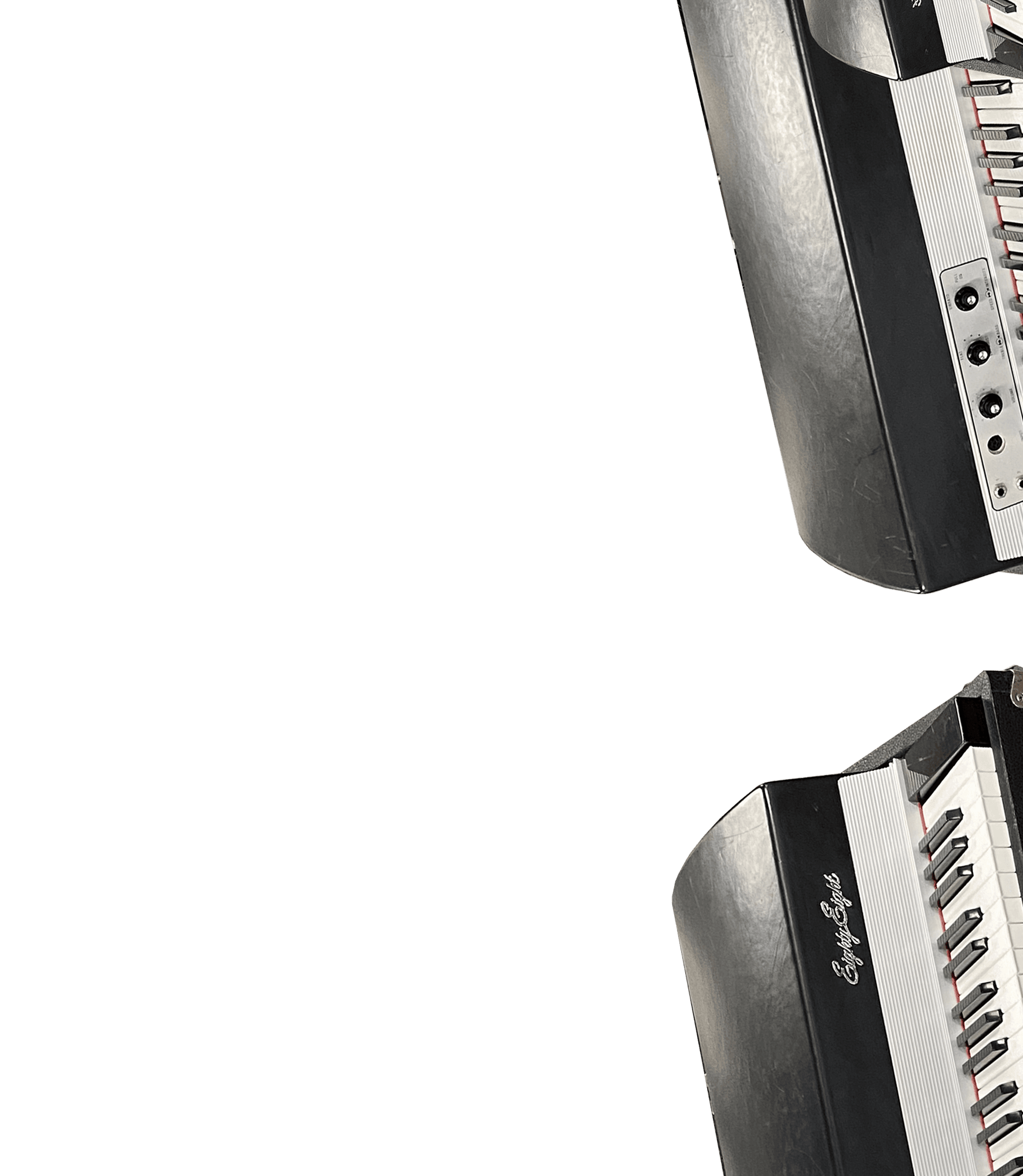 Deep Options
What sets the Vintage Suitcase 54 Piano apart from competitors is not just the great recordings, programming, or stunning lay-out, but also the wealth of features that allow you to dial in precisely the sound you want. You can control the dynamic feel of the piano with a single click, resonance, pedal volume, ADSR, or even the sounds of fingers on the keys.
Superior Reverbs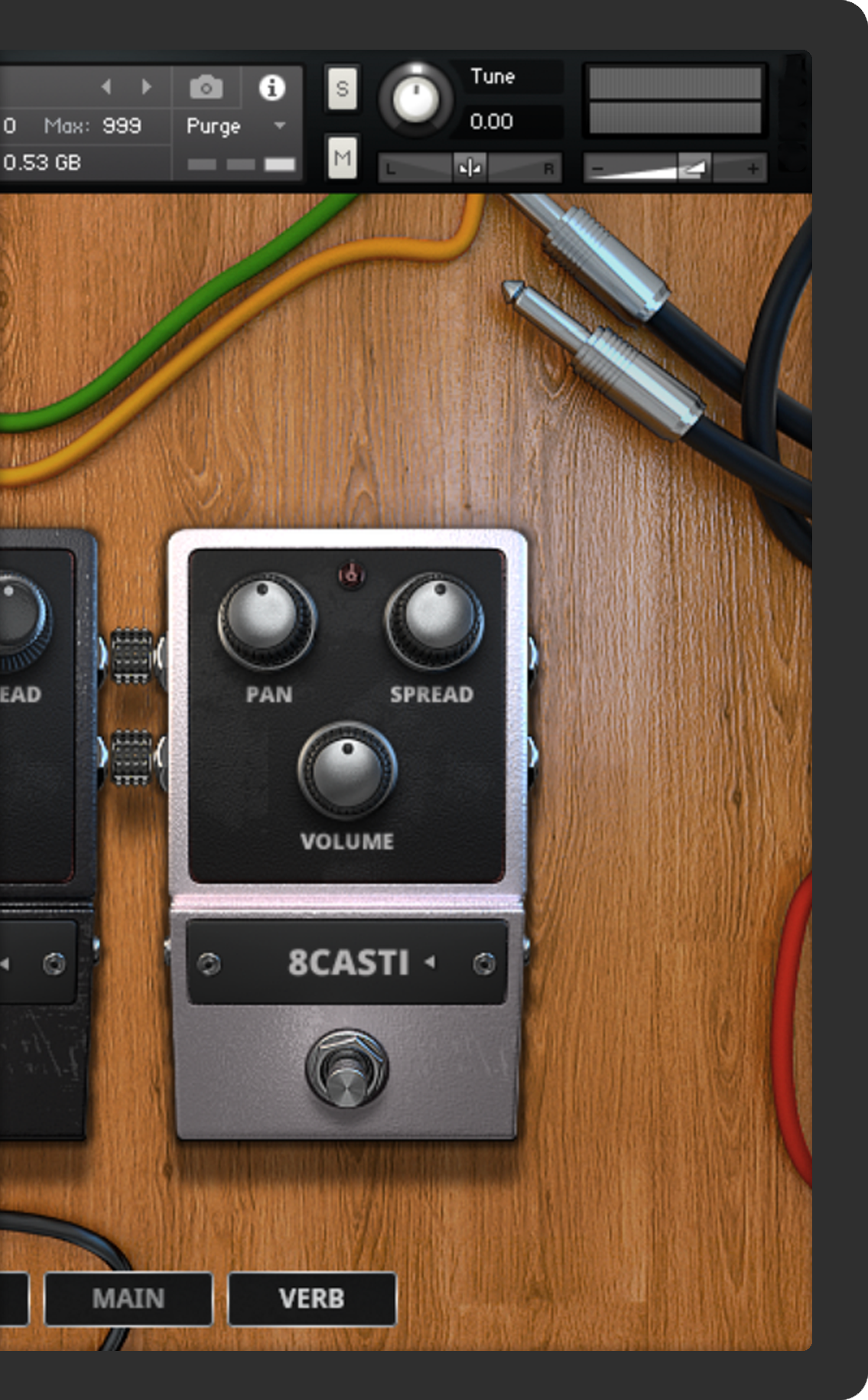 We sampled the Suitcase Piano through two of the best studio reverbs in the world: TC6000 and Bricasti. We sampled the Suitcase using a pristine signal path designed by some of the world's best engineers.
World-Class Microphones
The Suitcase 54 Piano includes Neumann u87's, KM 184's, Neve SE Ribbons, Royers, and AKG 414's. Along with the mixed microphone option, you also have access to DI Clean, DI Crush, and DI Warm.