Epic Frame Drum Ensemble
100,000+ lines of custom code for new FX 3.3 system
Instant Front-Face FX & Textural Convolution Delay
Bonus: Project Midi Demo (by Troels Folmann)
Multi-sampled Frame Drum Ensemble
10 velocity layers / 10 repetition pr. layer
Loop/phrase sampled Frame Drum Ensemble
1,100+ loops from 80-140BPM
Frame Drum Ensemble FX
1.52GB
Kontakt 5.8.1

 

Full Retail

 

(or later) Required
Delivered by Download
READ MORE
READ LESS
More Epic than You Thought Possible

The Epic Frame Drum Ensemble is the most comprehensive and deep-sampled collection of large-scale Epic Frame-drums on the market. The library is a completely remastered, redesigned and reprogrammed edition of our original Epic Frame-drum Ensemble, containing over 2,500 samples, ensemble and solo frame drums, more than 1000 ensemble loops, a built-in articulation browser, internal step-sequencer, front-face effects, textural convolutions, and our newest 3.4 Chaos Engine.

The Epic Frame Drum Ensemble contains deep sampled Irish Bodhrán drums, North African Tar drums, Egyptian Riqs, Persian Dafs and North American tribal drums. We captured them in a large A-frame chapel for an authentic, naturally massive sound that no artificial algorithmic or convolution reverb can truly simulate. We recorded them in small sections and as a full ensemble, covering both traditional and extended playing styles and articulations.

This library is ideal for powerful epic scoring and any composition that calls for massive sounding percussion. We also captured a huge bonus collection of over 1,100 performance loops (80-140 BPM). The loops sync to your host tempo automatically, allowing them to match any project. This library is designed to work with our other of frame drum library, The New Solo Frame Drums.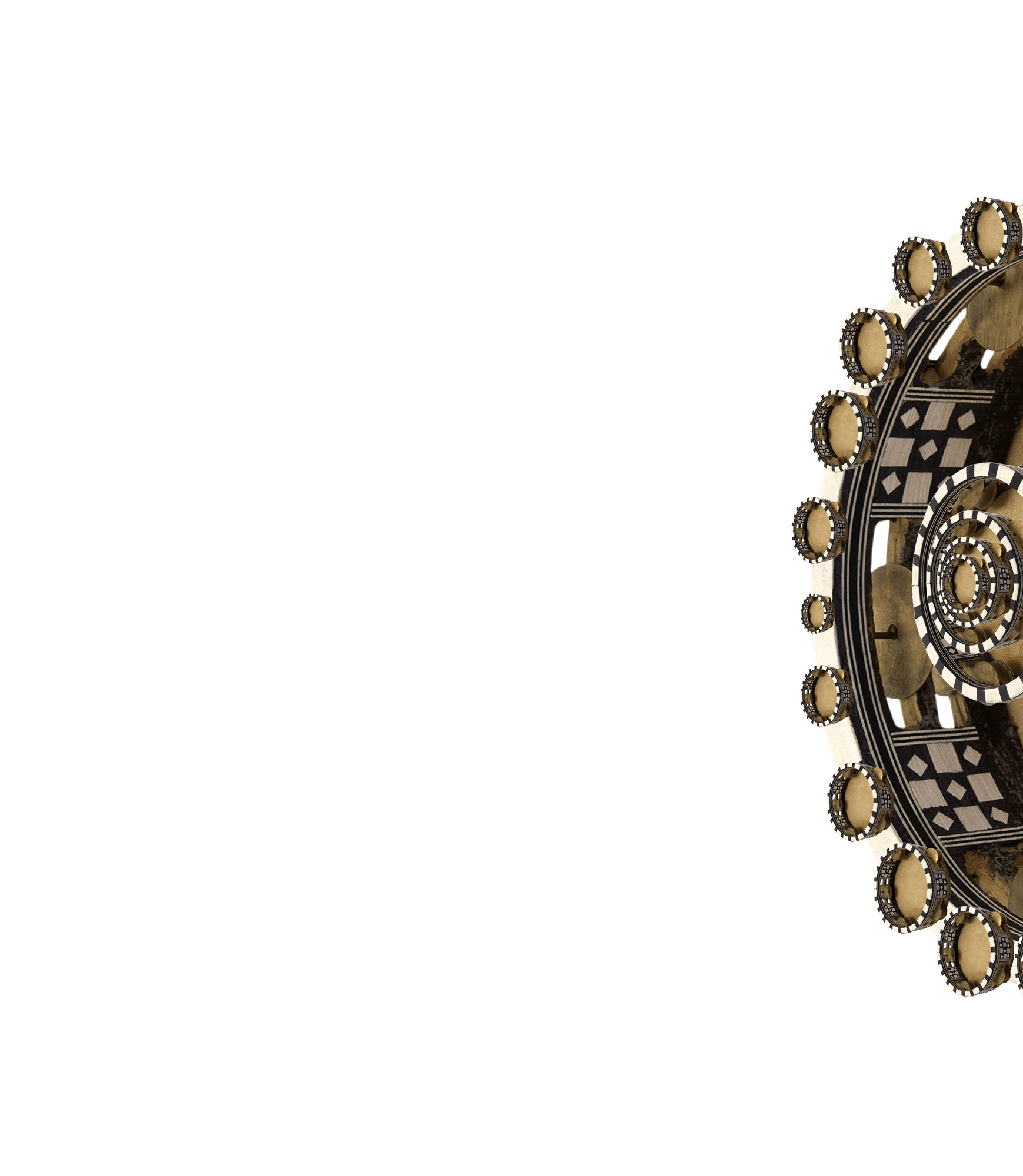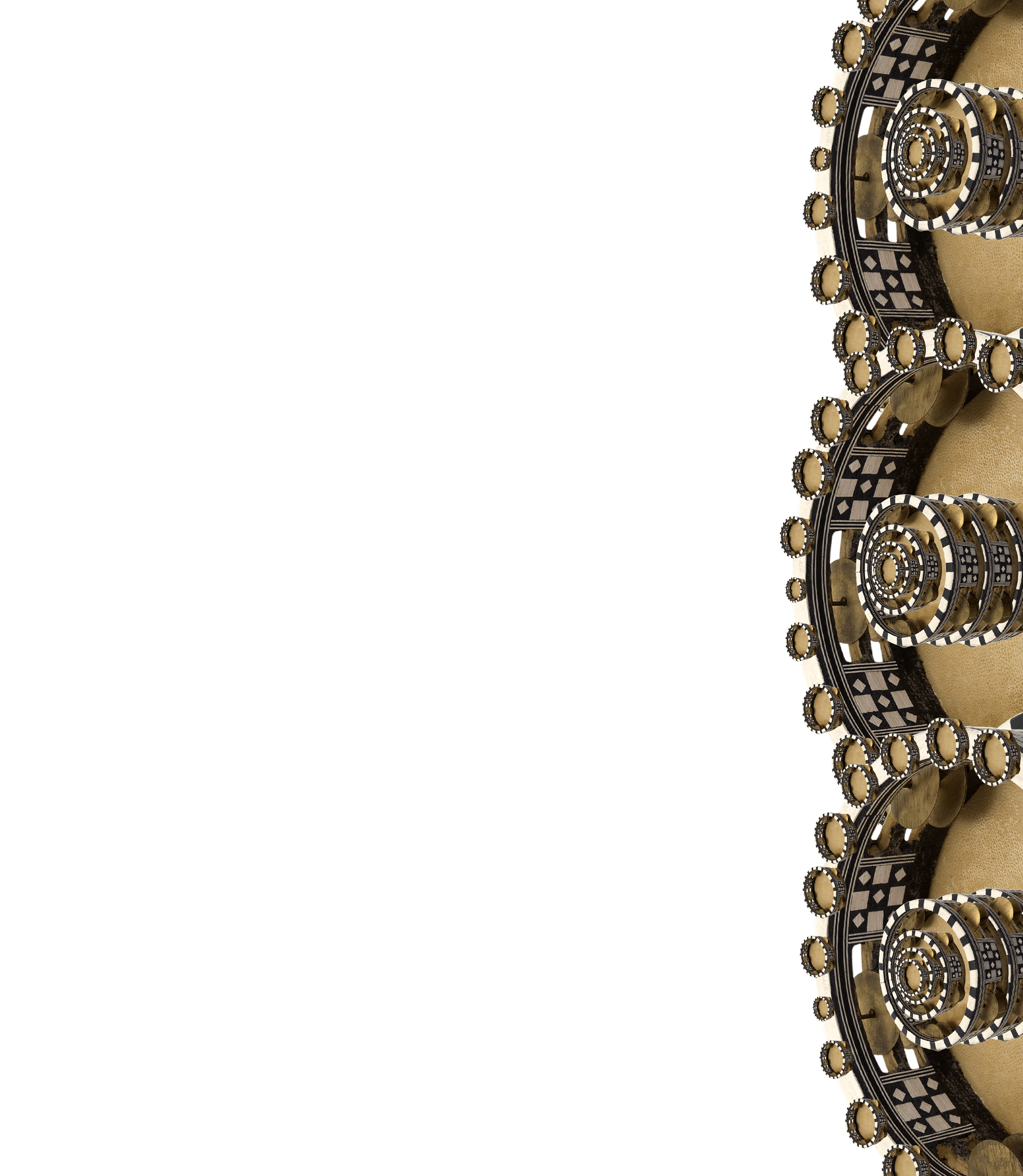 Integrated Browser
The New Epic Frame Drum Ensemble contains an integrated browser that gives you instant access to the whole collection. The browser allows you find any articulation in the library with a single click and no extra load-time. The browser also gives you access to master articulations where you have all the Frame Drums laid out on the keyboard for maximum control, ease of use, and instant fun.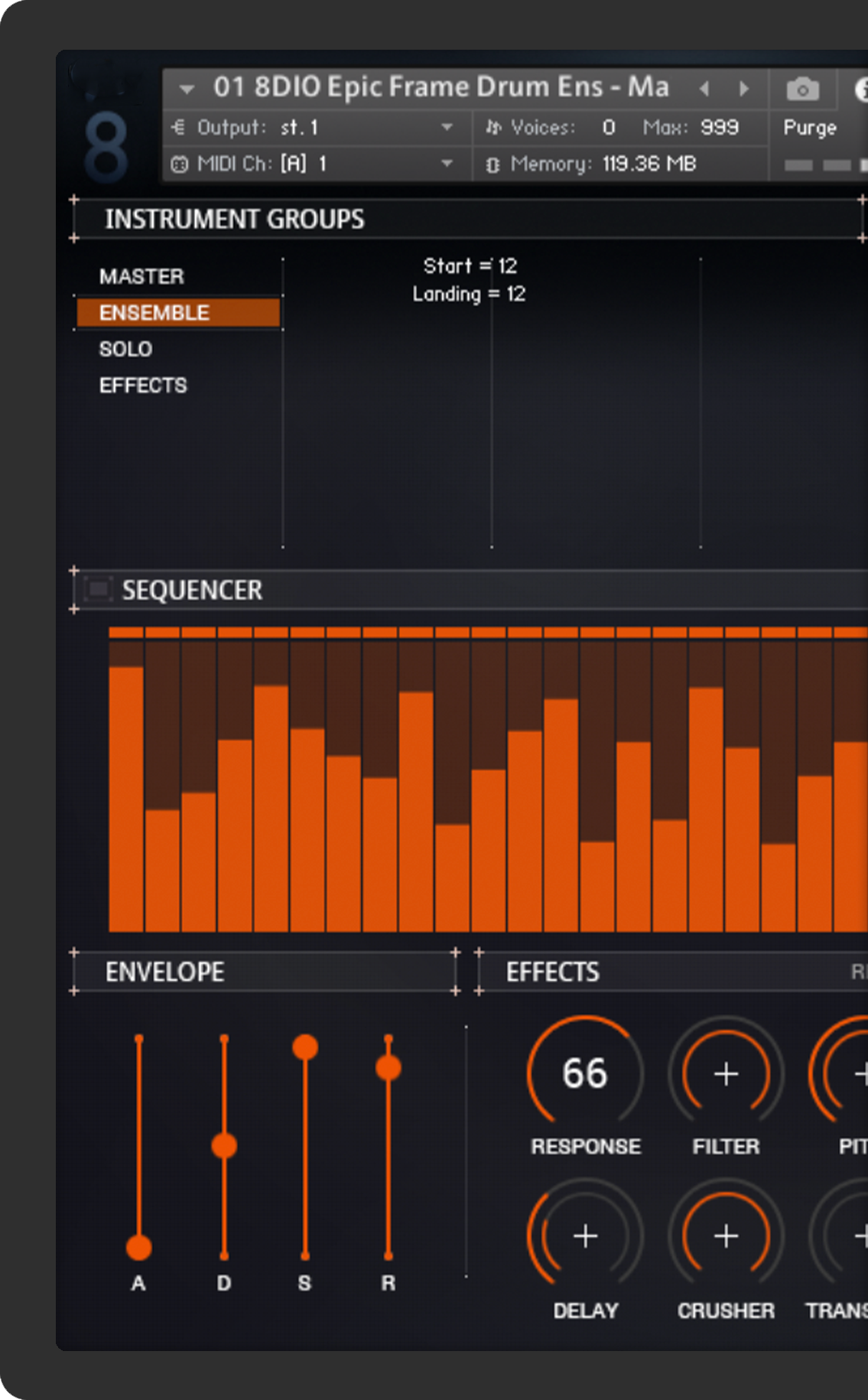 Internal Sequencing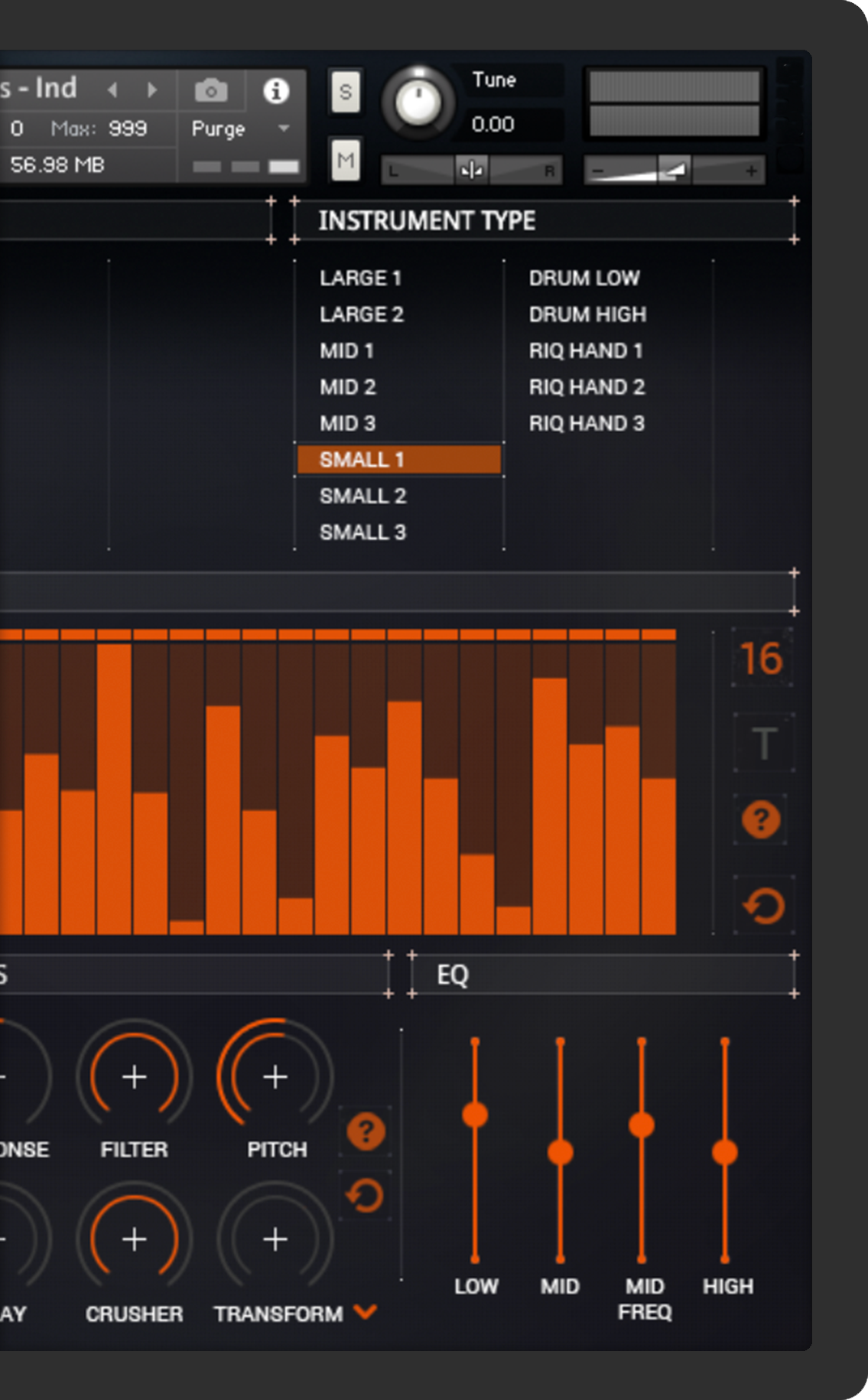 The New Epic Frame Drum Ensemble comes with a built-in step-sequencer, allowing you to program the ensemble with ultra-precision. The step-sequencer allows you to create advanced rhythms in any signature rhythm and with velocity layering and round-robins. In addition, you can choose the tempo and even play triplets.
Effects
The New Epic Frame Drum Ensemble contains an entire new set of effects on the front of the user interface. You have instant control over dynamics, filters, pitch, delay, bit-crusher, and our new textural convolution delay called transform, which contains over 130 custom textural delays. You also have control over microphones and EQ on the sides of the effects section.