Glass Marimba
Deep Sampled Glass Marimba

Soft Mallet Glass Marimba
Hard Mallet Glass Marimba
Muted Glass Marimba
Finger Nailed Glass Marimba
FX Glass Marimba & Ambiences
30 Custom Presets
New updated UI
0.8GB
Kontakt 5.8.1

 

Full Retail

 

(or later) Required
Delivered by Download
READ MORE
READ LESS
A Delicate Sound

The Glass Marimba is a custom 8DIO instrument. We took a classic Marimba and replaced the wooden bars with glass bars, giving a very warm and bright tone to the classic sound. This instrument is a type of xylophone where the bars are struck with mallets to produce musical tones, but with broader, warmer, and lower tonal range. The origin of the marimba goes back to Guatemalan and Mayan culture and is not of African origin, although it sounds like it.

We deep-sampled this gorgeous instrument, which contains over 2,000 samples. The core articulations consist of soft mallets, hard mallets, muted, and finger samples. In addition, we created a variety of effects and ambient patches, all from the samples in the Glass Marimba. With 30 new, custom, in-house presets from trance sounds, pads, and effects, there are more options than ever in the library.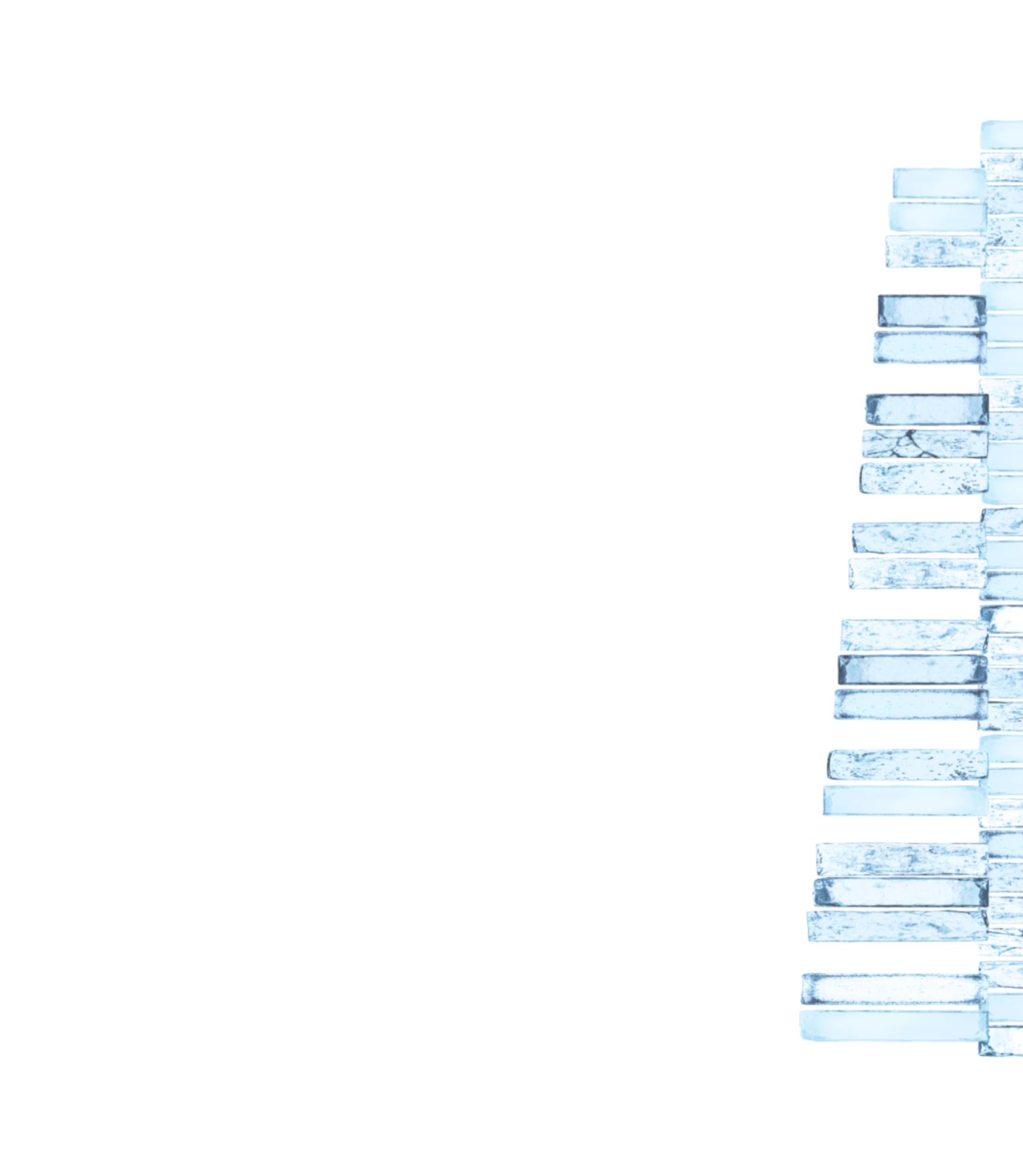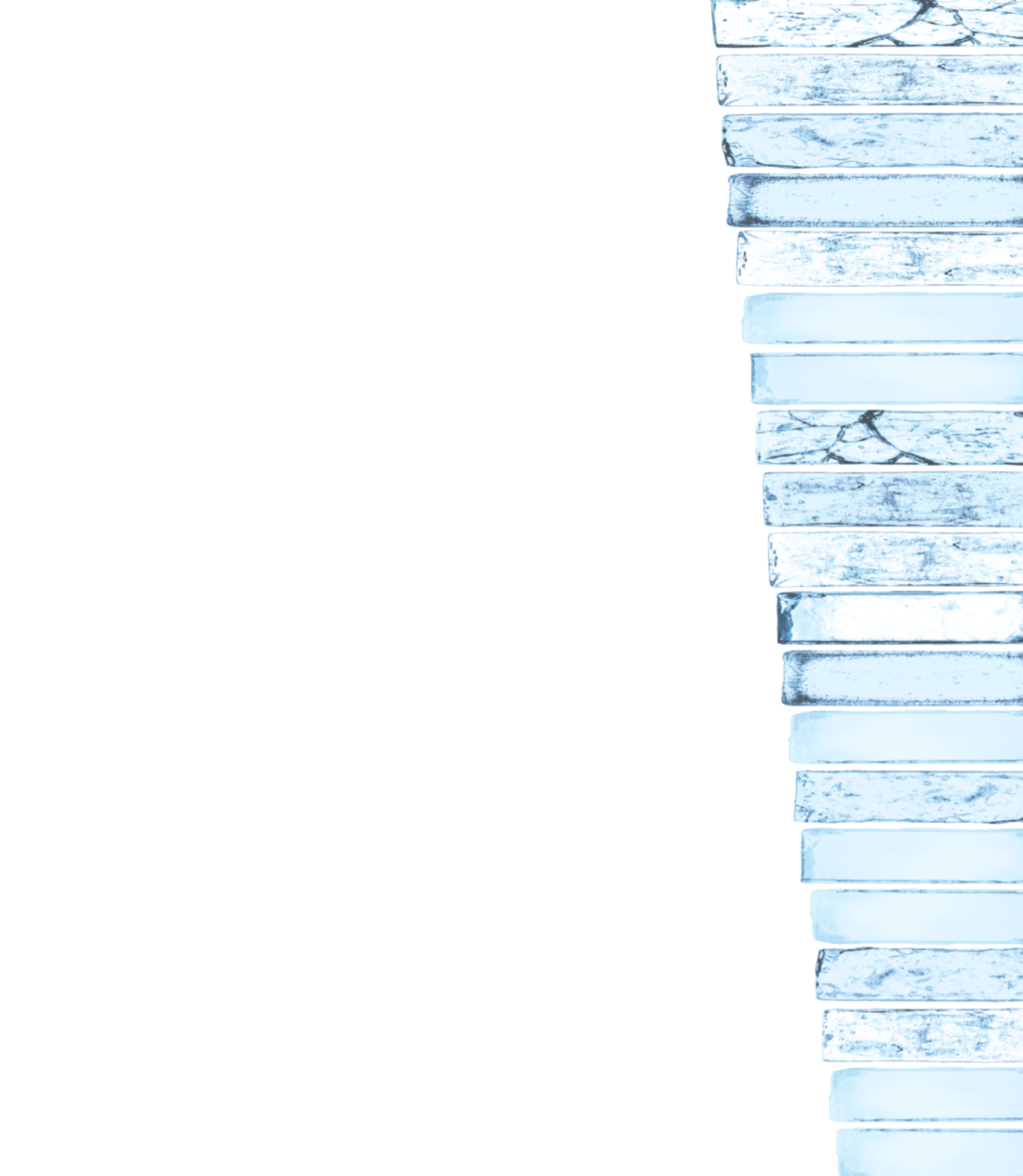 New Custom UI
The Glass Marimba features a completely new UI. The updated layout contains a range of effects and features that are quick and easy to access. The library is split into 2 main patches. Access the soft mallet, hard mallet, muted, and finger samples in the main patch and the wealth of ambient and FX articulations in the ambient patch.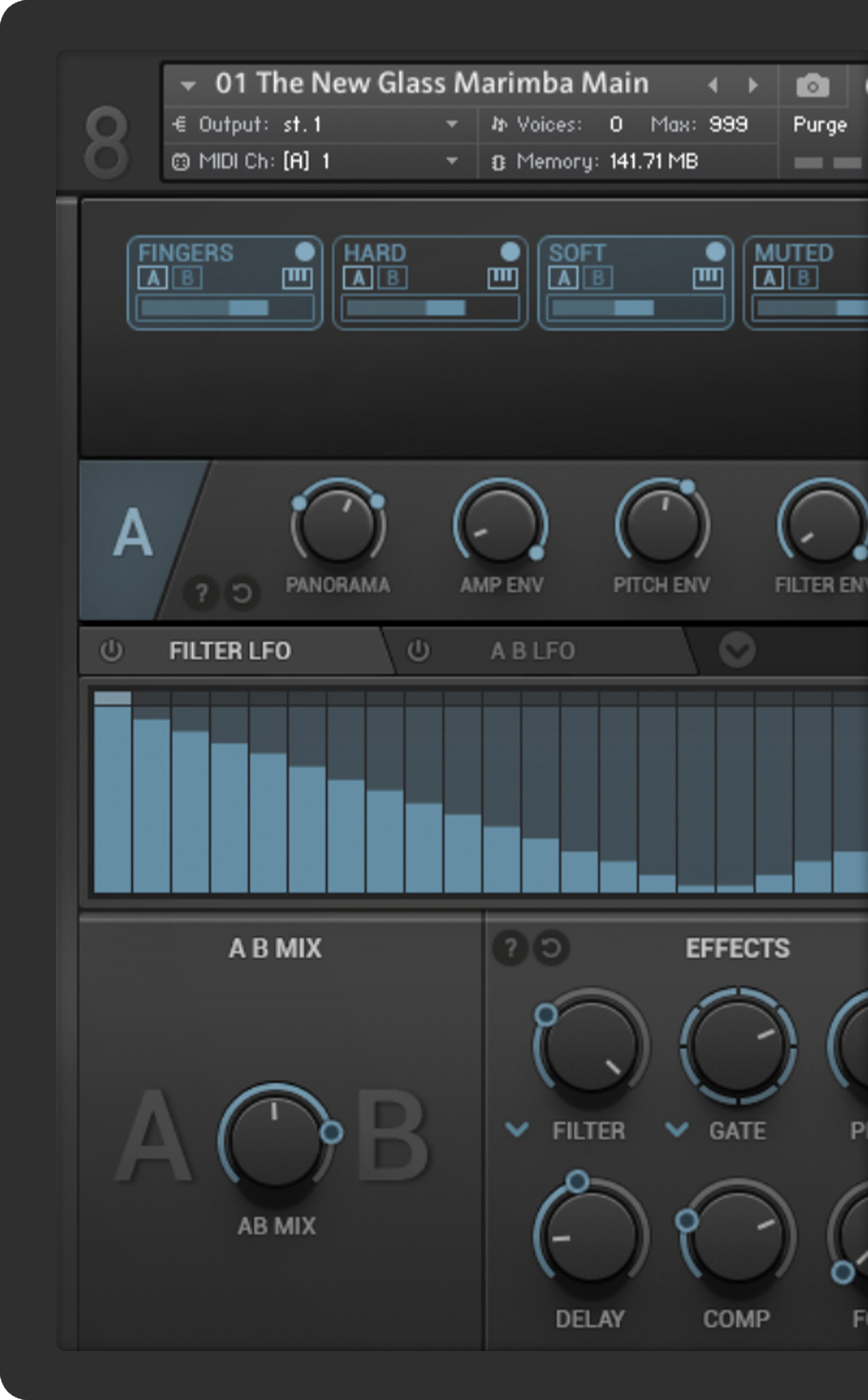 All New Custom Presets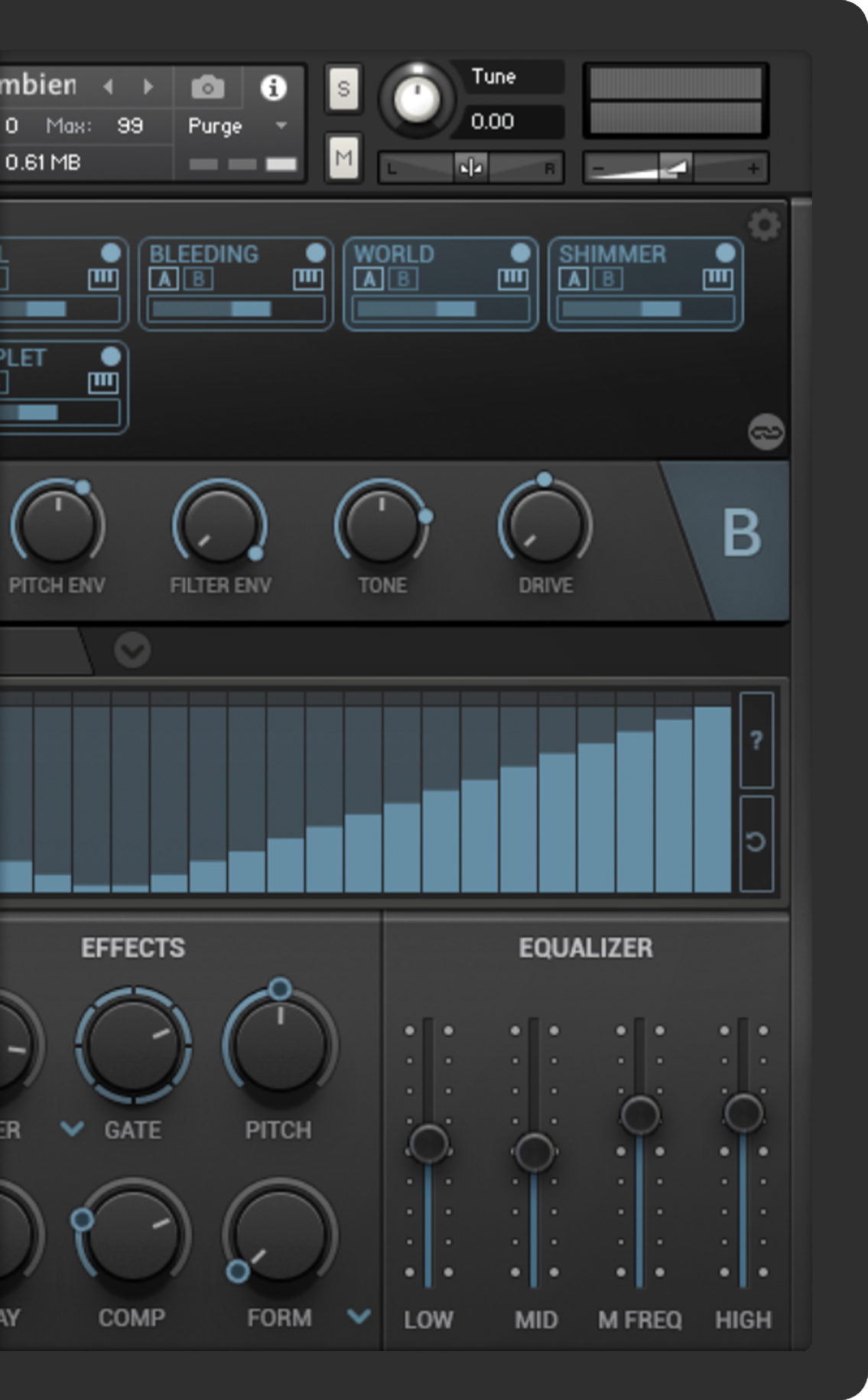 The update includes a wealth of custom presets which add a whole new dimension to the sound. Choose from 30 custom made presets from trance sounds, pads, and effects.
Chaos FX
The Glass Marimba contains our custom Chaos FX system. You can create a step-based filter sequence, precision dial EQ, bit-crush & distort, stereo delay, or mess around with dual convolution reverbs.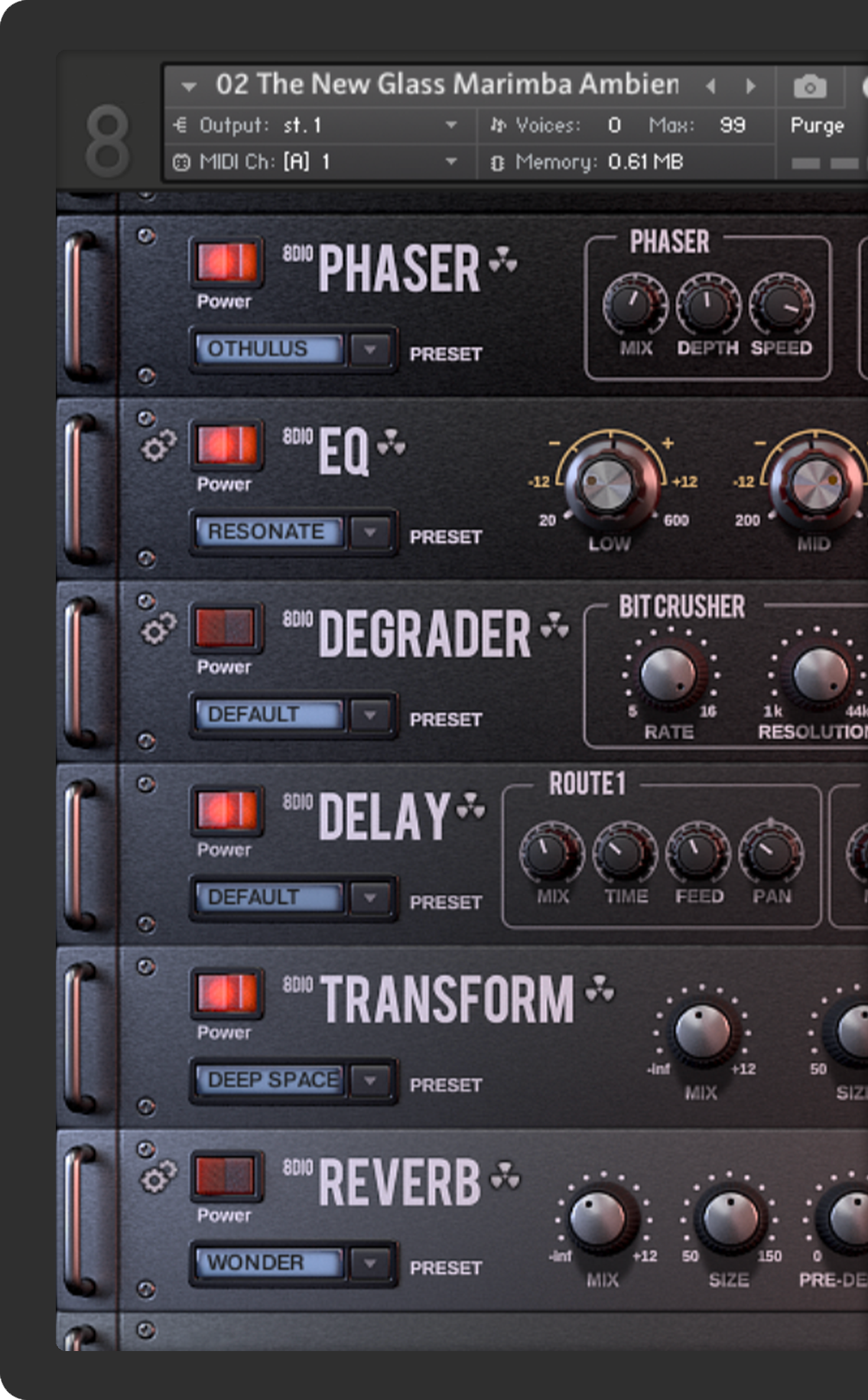 ARTS, SPECS AND REQS
Articulations:
Main Articulations
Ambiences
Ocean
Alien
Chill
Bleeding
World
Shimmer
Tower
Reflect
Droplet
Presets:
Unsettling Atmosphere
Wobble
You Got A Lead
Alert
Chirper
Digital Chaos
Do Not Start
Evolving
Ghost Flute
Glass Cave
Glitch In The Marimba
Haunted Box
In The Lounge
Lost In Space
Low Shuffle
Lullaby
Night Glider
Octave Dreams
Odd Fluctuations
Pad In A Trance
Pad Like
Plucked Courage
Quiet Repercussions
Rhythm Maker
Stardust
Strange Tones
Talk This Way
The Bounce Back
The Dotted Dance
Torment
Requirements:
Full Retail version of Kontakt 5.8.1 or later required
Not compatible with the free Kontakt Player
Glass Marimba requires 1.7 GB of hard drive space
Minimum: Mac OS X 10.11, macOS 10.12 or 10.13 (latest update), i5. Or Windows 7, Windows 8, or Windows 10 (latest Service Pack), Intel Core i5 or equivalent CPU. 8 GB of RAM or more is highly recommended.