Warm Studio Woodwinds Solo Bass Clarinet
2.67GB / 5,947 Samples


Deep-Sampled Bass Clarinet

26 Symmetrical Articulations

Instant access to all articulations via browser

Advanced Individual Instrument Controls

Tempo Synced & Measured Articulations

Fluent Mic Control (Near-Field to Ambient)

Master patch & individual patches per articulation

Delivered by Download
Kontakt 5.8.1

 

Full Retail

 

(or later) Required
READ MORE
READ LESS
Intimate Solo Bass Clarinet

We traveled all the way to Glasgow, Scotland to record the latest creation in our series of contemporary ensembles, the Warm Studio Woodwinds: Solo Bass Clarinet. The sessions gave us over 160 hours of recorded material and countless more in post-production. We captured each player in this series at Gorbals Sounds, a legendary studio that's hosted such artists as Labrinth, CHVRCHES, and The Temper Trap.

Taken directly from our Intimate Studio Woodwinds series, The Solo Bass Clarinet has everything you'll need to create pure woodwind melodies. Choose from a vast collection of 26 articulations, including traditional ones such as Staccato, Staccatissimo, Sustains, Trills, and Legato or more nuanced techniques such as Measured Tremolo, Triplets, and Tuplets. The Legato articulation itself is wildly lyrical and emotive. Make sure to check out the Arcs and Effects, too; they contain dynamically layered arcs and runs, scoops, and flutter tonguing.

You'll also be able to control individual volume, panning, and output routing from our advanced interface. The new distance control freely blends a direct signal and a more spacious and ambient microphone position. Note that each player in this series was recorded simultaneously, meaning that no matter your combination of instruments, the Solo Bass Clarinet will fit with any ensemble and sing beautifully. We hope you enjoy our latest continuation of the completely modular ensemble!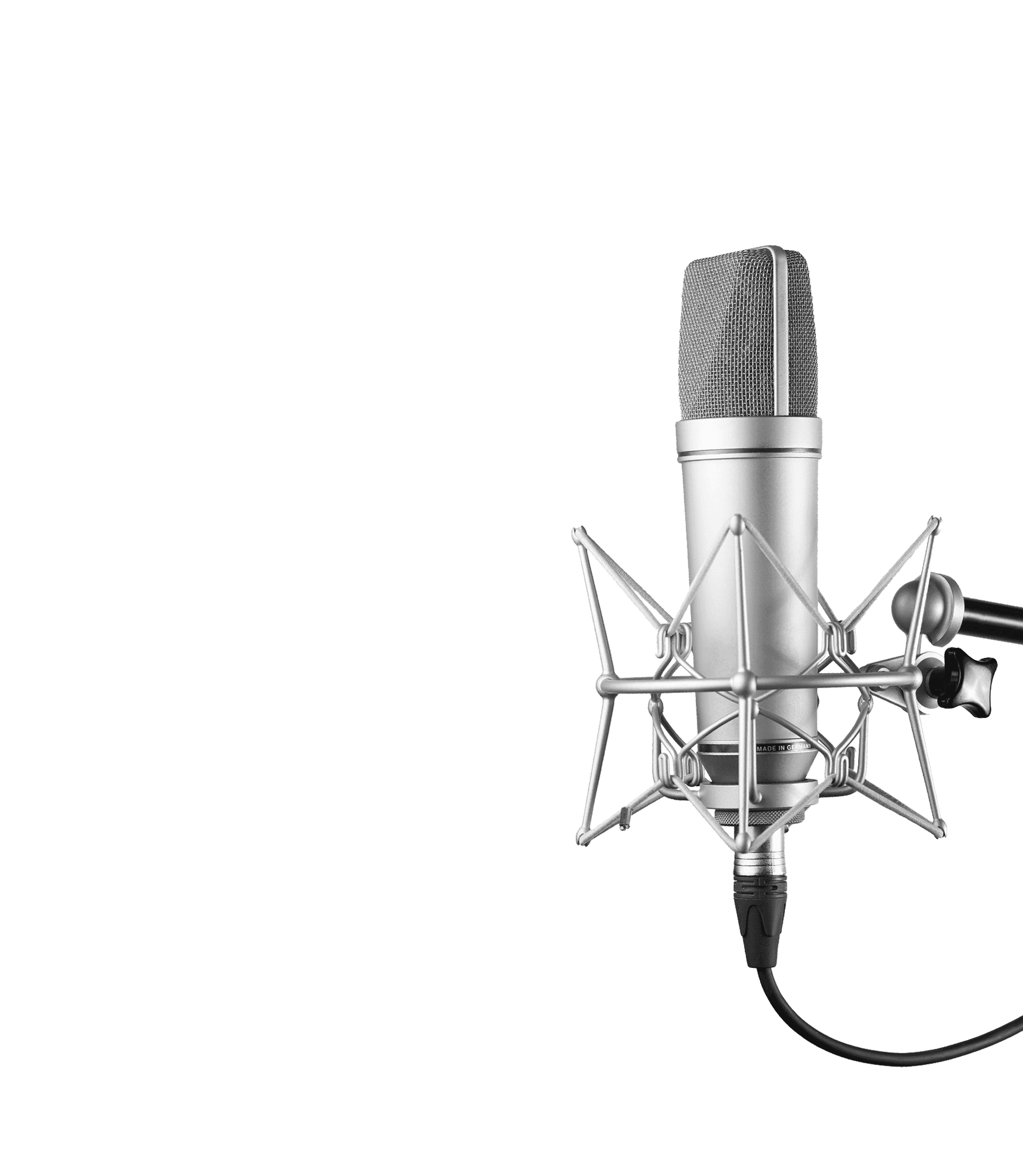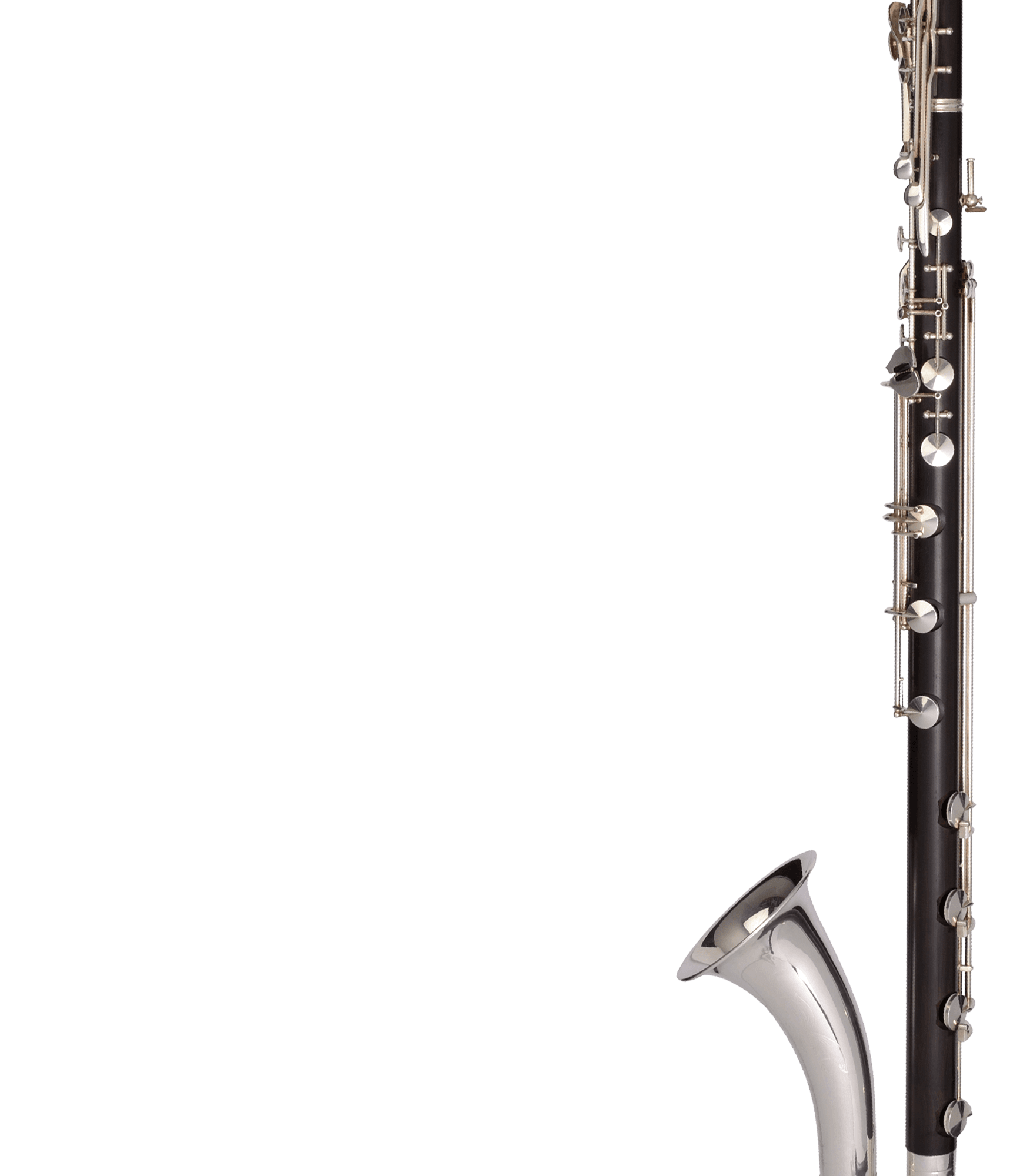 Advanced Browsing
Warm Studio Woodwinds allows you to load whichever articulations are needed for your project and save them as custom patches, with dozens of playing styles organized into four core categories: Traditional, Arcs, Performance, and Effects. Everything is conveniently housed in one easy to use interface, so you can focus on making music even faster!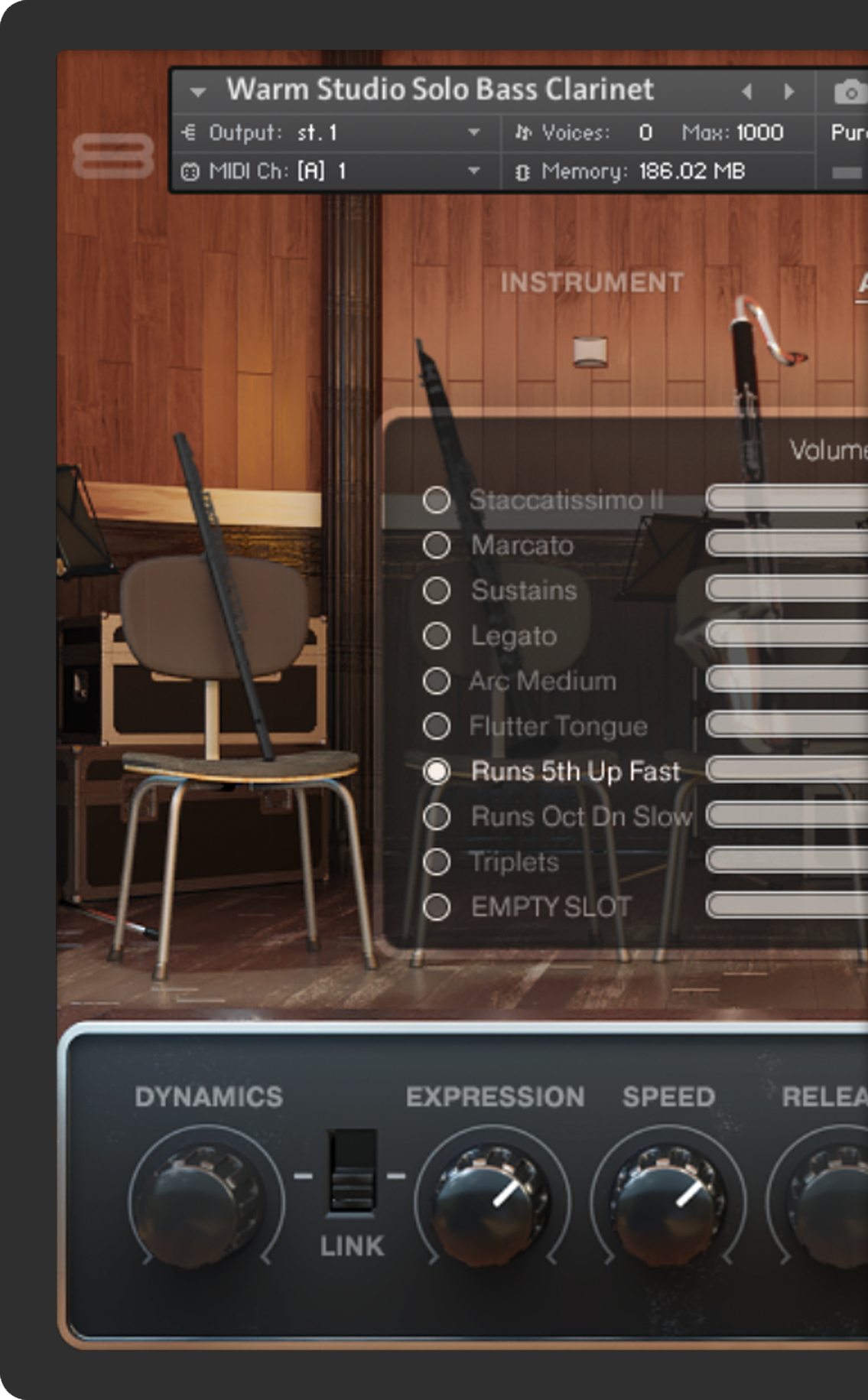 Instrument Mixer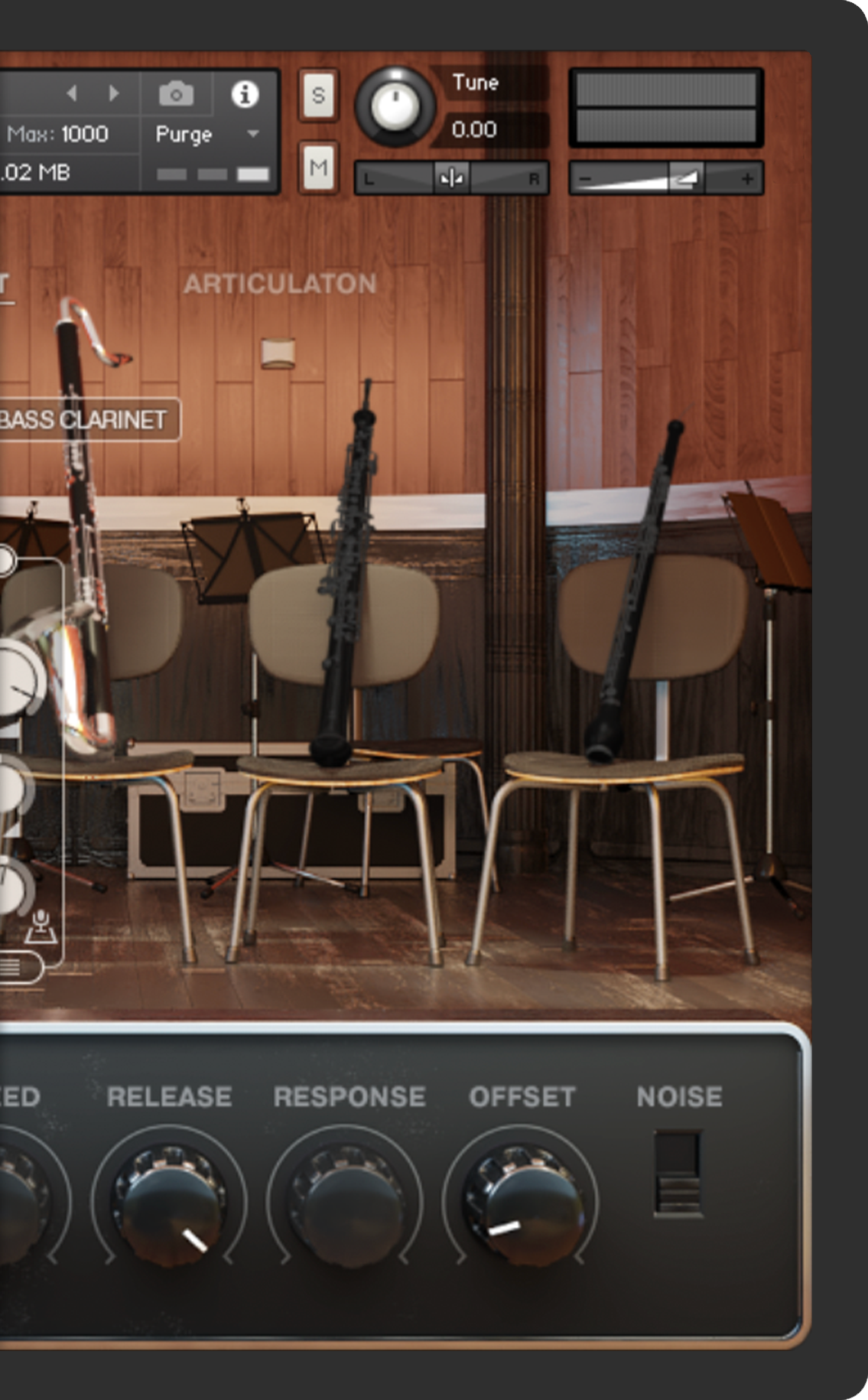 Each instrument features control over Volume, Pan, Mute, Solo, and our unique Microphone Distance Control for complete control over your studio sound. The master controls include Dynamics, Expression, Speed, and Sample Offset.
Individual Articulations
Warm Studio Woodwinds was created from over 160 hours of pristine studio recordings. Each articulation was captured and curated with the greatest of care, and all instruments were recorded simultaneously, in true isolation.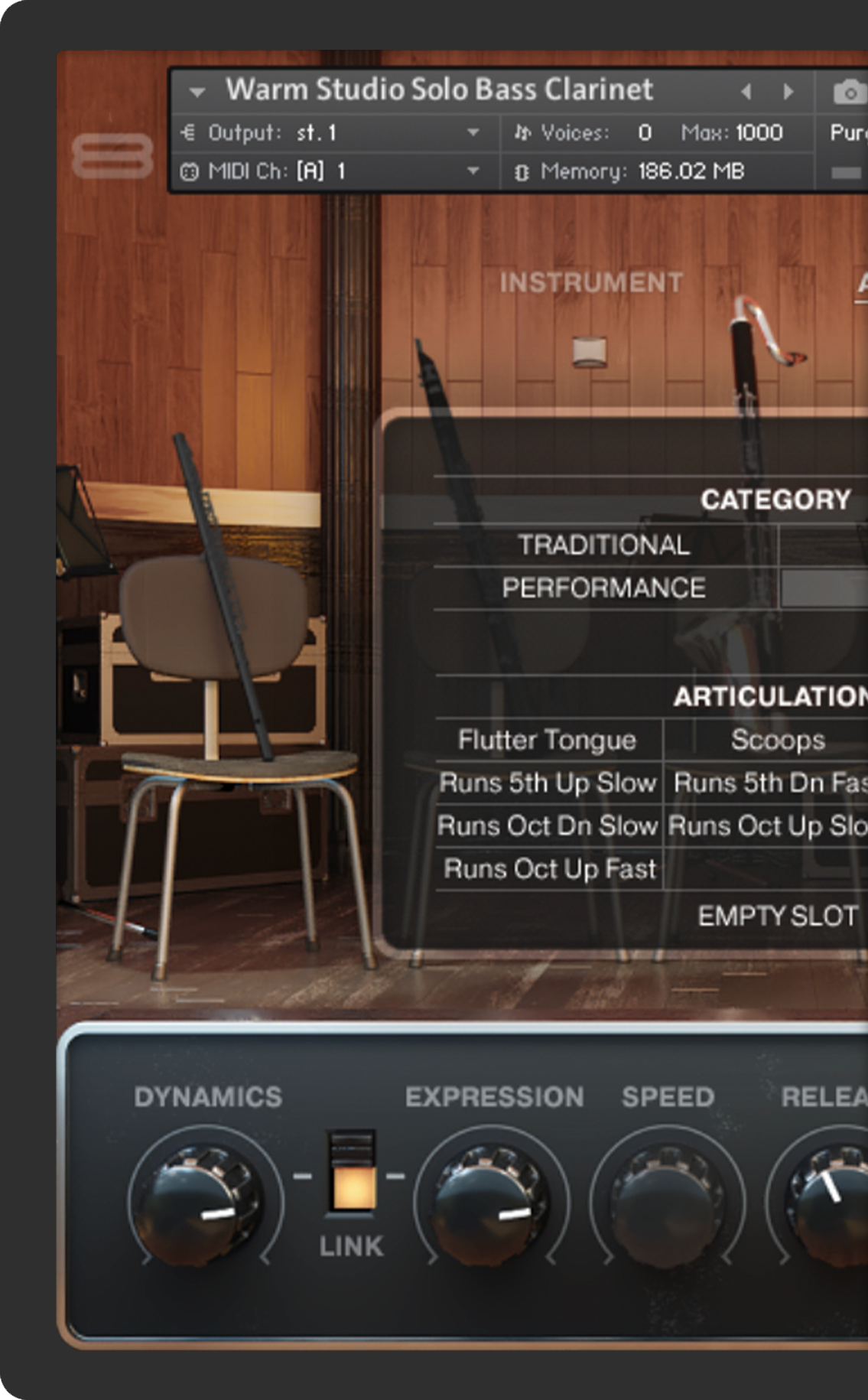 ARTS, SPECS AND REQS
Articulations:
Traditional
Staccato
Staccatissimo
Staccatissimo II
Marcato
Sustains
Sustains with Vibrato
Legato
Trills Whole
Trills Half
Arcs
Arc Short
Arc Medium
Arc long
Performance
Measured Tremolo
Tuplets
Triples
Daa Da
Effects
Flutter Tongue (Fl, Cl, Bcl Only)
Scoops
Runs 5th Down Slow
Runs 5th Up Slow
Runs 5th Down Fast
Runs 5th Up Fast
Runs Octave Down Slow
Runs Octave Up Slow
Runs Octave Down Fast
Runs Octave Up Fast
Requirements:
Full Retail version of Kontakt 5.8.1 or later required
Not compatible with the free Kontakt Player
Minimum: Intel Core i5 or equivalent CPU. 8 GB of RAM or more is highly recommended. For TMPro Patches, i7 or equivalent is highly recommended.
Newest Version of 8Dio Downloader Required
Warm Studio Woodwinds requires 2.67 GB of Hard Drive Space
Sample resolution: 48Khz / 24Bit stereo .wav, .ncw format