8Dioboe
Hyper-Expressive Lyrical Oboe

Custom Convolution Reverb(s) / Impulses
Lyrical Oboe
3 Microphone Positions
Expressive True Legato
1 Kontakt .nki file (with internal browser)
661 samples / 0.3GB
Direct download / Cloud Server System
Kontakt 5.8.1

 

Full Retail

 

(or later) Required

Delivered by Download
READ MORE
READ LESS
The Flexible Oboe

There are many woodwind instruments on the market today. Very few of them have the emotional realism to sit out in front of an orchestra and truly carry a composition forward. The 8Dioboe is exactly such an instrument. The recordings capture a world class player playing a word class instrument. The player is invested in every single note she plays. Oboes are notoriously hard to sample. A big part of this is due to the player's tendency to overplay and "quack" the intervals in a relatively grueling session. In contrast, the legato of the 8Dioboe was sampled in a highly fluid manner with a natural flow into vibrato. The result is an instrument that is both nimble and lyrical.

With key switches C0-D#0 you can choose which articulations play both before AND after the legato intervals, allowing for great flexibility in phrasing. Staccatissimo can also be triggered without legato intervals simply by key switching to d#0 and playing in a disconnected fashion. Staccatissimo also works great with legato for faster grace note type of figures.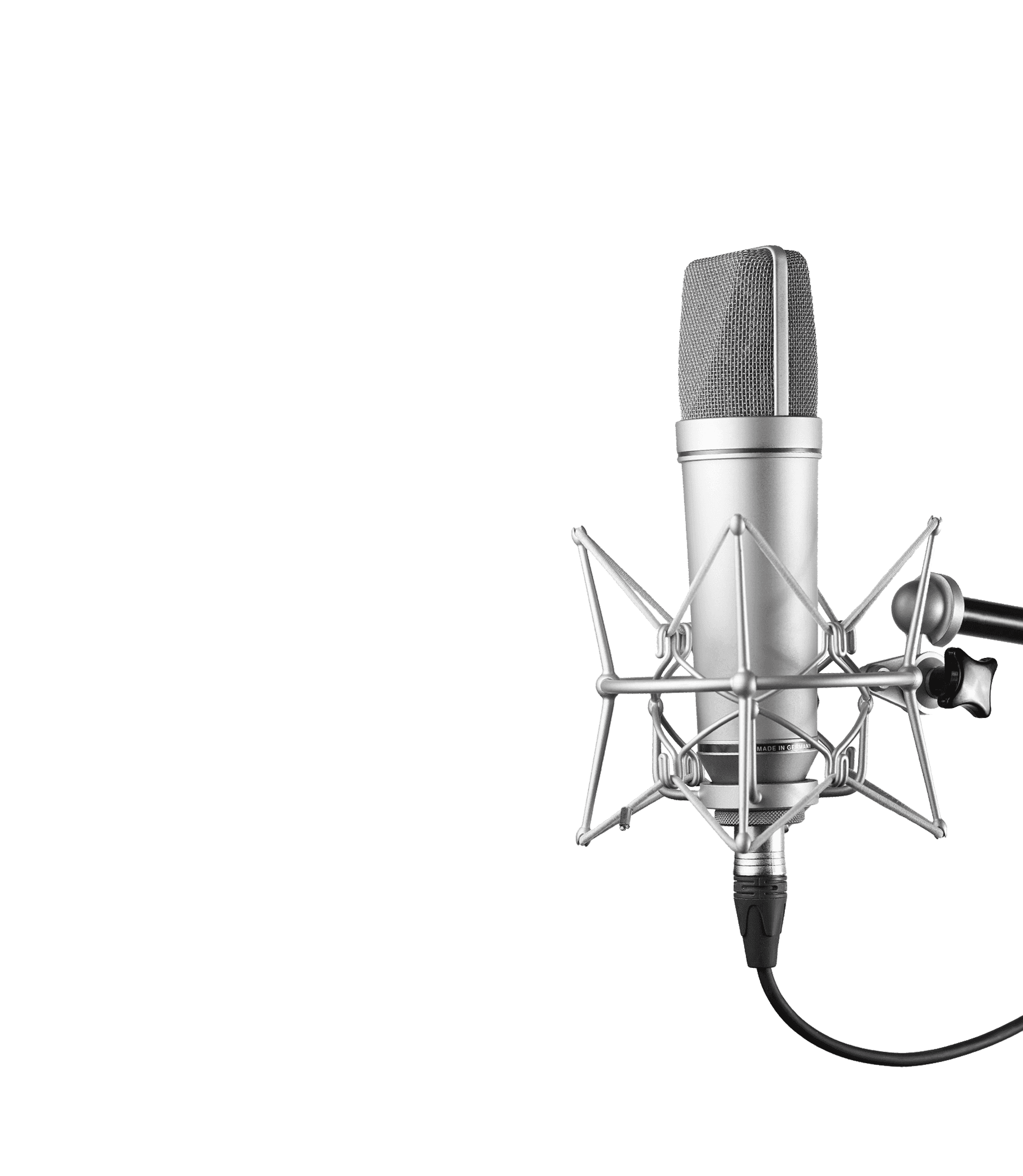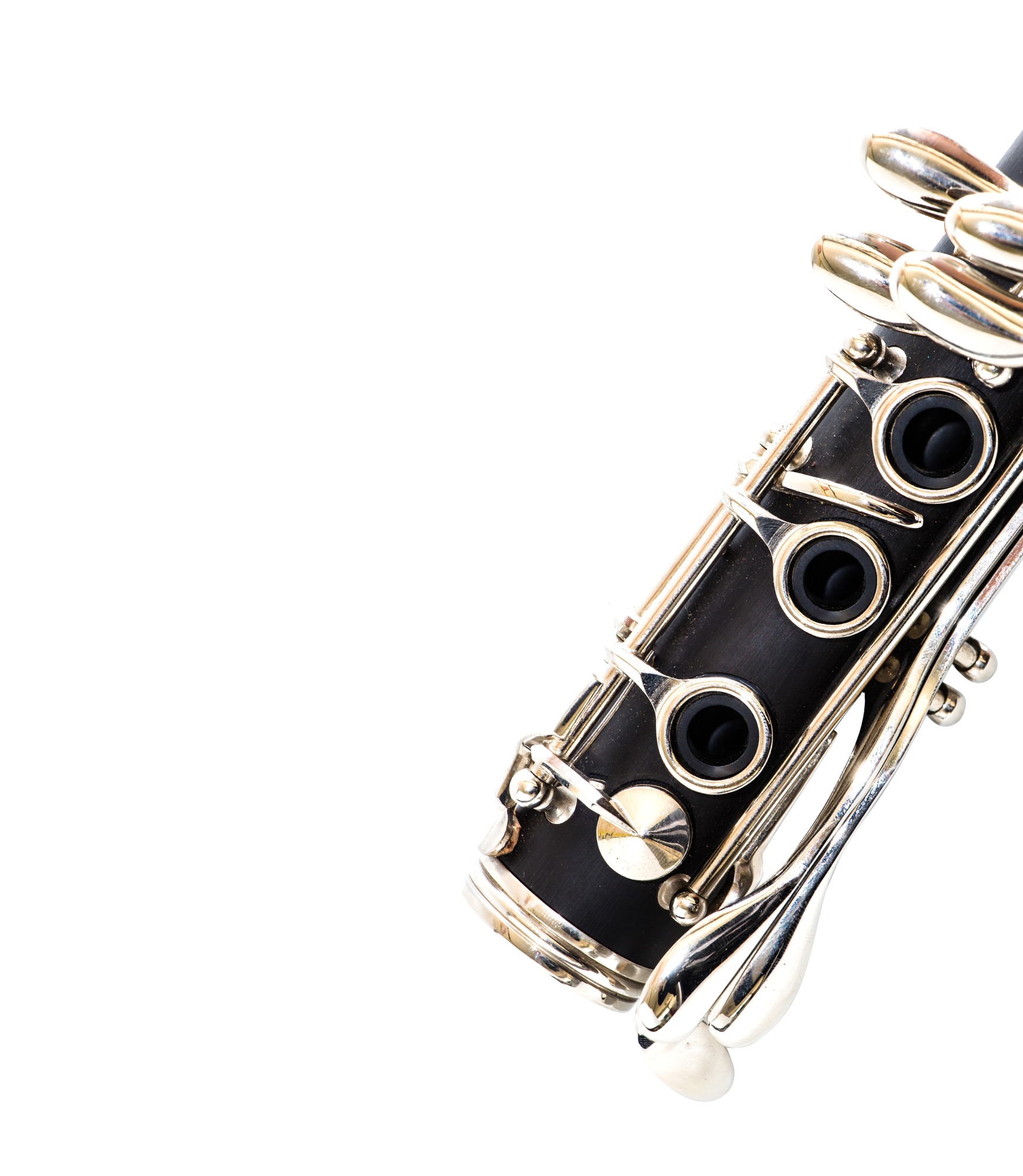 Microphones Options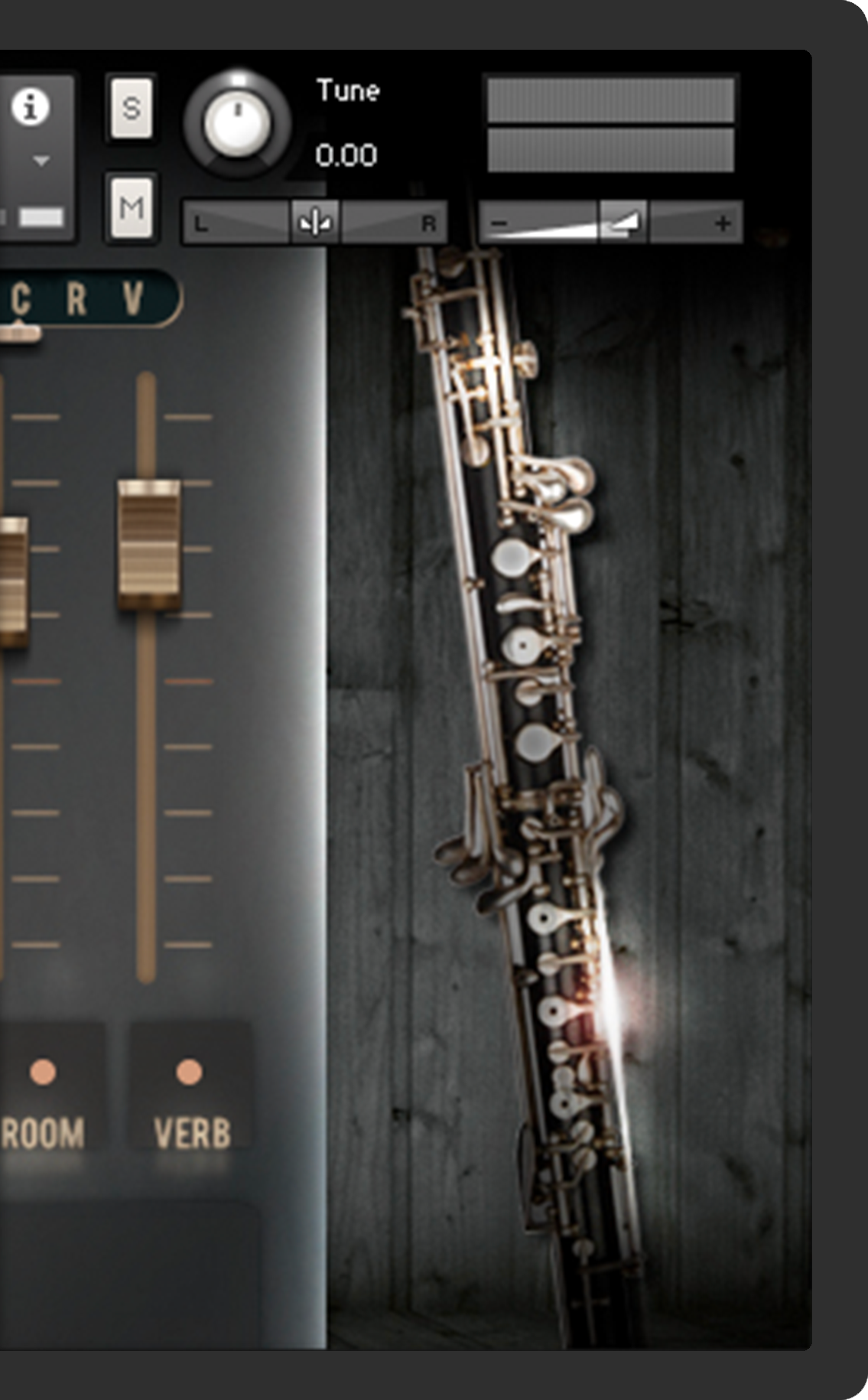 The 8Dioboe contains three different microphone positions. First, you have the close microphones, with a nearly dry sound. The room mic is similar to a traditional DECCA setup. Finally, you have a far microphone position. With these microphones, you can dial in precisely the sound you need!
Expressive Articulations
The 8Dioboe is an incredibly expressive instrument, with all the most common articulations needed. The articulations are built into the instrument and all pre-assigned to key switches (C0 to d#0). We also added additional controls for improved playability, including dynamics, expression, and legato speed.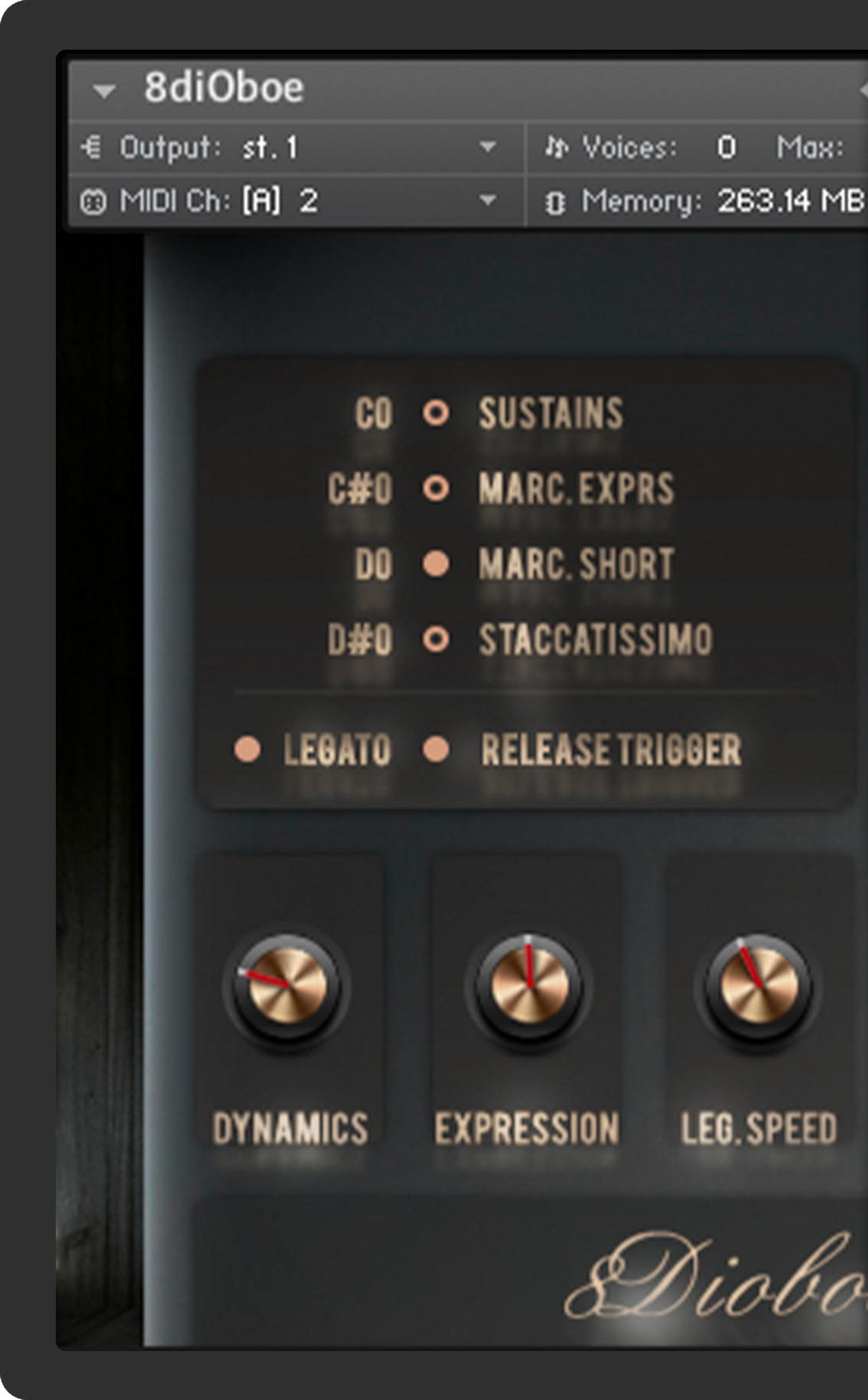 ARTS, SPECS AND REQS
Articulations:
Articulations

Sustains
Marcato Expressivo
Marcato Short
Staccatissimo
Legato On (Monophonic True Legato)
Legato Off (Polyphonic Non-Legato)


Several Custom Convolution Reverb(s) / Impulses

1 Kontakt .nki file (with internal browser)

661 samples

0.3 GB installed (compressed down from 1GB)

Sample resolution: 44.1Khz / 24Bit stereo

Format(s): Kontakt / .ncw
Requirements:
Full Retail version of Kontakt 5.8.1 or later required

8Dioboe requires 0.3GB of hard drive space

Minimum: Mac OS X® 10.4 / 10.5, G5 2.0 GHz or Intel Core Duo 2.00 GHz, 4 GB RAM or Windows® XP (32 Bit) or Windows Vista® (32/64 Bit), Pentium® or Athlon XP 2.0 GHz, 4 GB RAM. 4 GB of RAM or more is highly recommended.