Advanced Guitar Series Mandolin
Kontakt VST / AU / AAX

7,200+ Samples / 2.09GB
Deep-Sampled Mandolin
Parallel Solo & Strummer Engine
Advanced Interval Sampled Hammer-On Legatos
Advanced Fret Artifact Controls
Release and Vibrato Controls
Samples from a 200-year-old Mandolin
Intuitive 3D-Rendered User Interface
Dual FX-System (Pedal FX and Chaos FX)
Delivered by Download
Kontakt 5.8.1

 

Full Retail

 

(or later) Required
READ MORE
READ LESS
Aged to Perfection

Welcome to 8Dio Advanced Guitar Series: Mandolin – An eccentric gem with thousands of possibilities. Multiple articulations, sound effects, artifacts, legato – it's all here.

We deep-sampled a 200-year-old Italian Mandolin in pristine condition for this Library. Sustains, Tremolos, Mutes and Harmonics offer the user the versatility of this unique instrument.

At the heart of this extraordinary library is two parallel sample engines. One engine designed for Solo Mandolin and a second engine designed for Strum Mandolin. The idea is to let the engines do the work, while you do the driving. The Solo Engine is based on a variety of new recording techniques, including Hammer-On Legato techniques, X-Noises, Release Controls etc. The combination of techniques offers you the opportunity to play fast and acrobatic solos without compromising the sound.

The Strum Engine is also using a variety of new sampling techniques. Including recording both up and down strokes for each string of the guitar, muted notes, treble and bass strums etc. You can literally create any rhythm and any chord you want. The Strum Engine is designed as a step-based sequencer and is incredibly easy and intuitive to use.

The end-result is the ultimate sample design for 100% authentically sounding guitars. Whether you want to play a fast acrobatic solo or create an advanced strum pattern – you can do it all.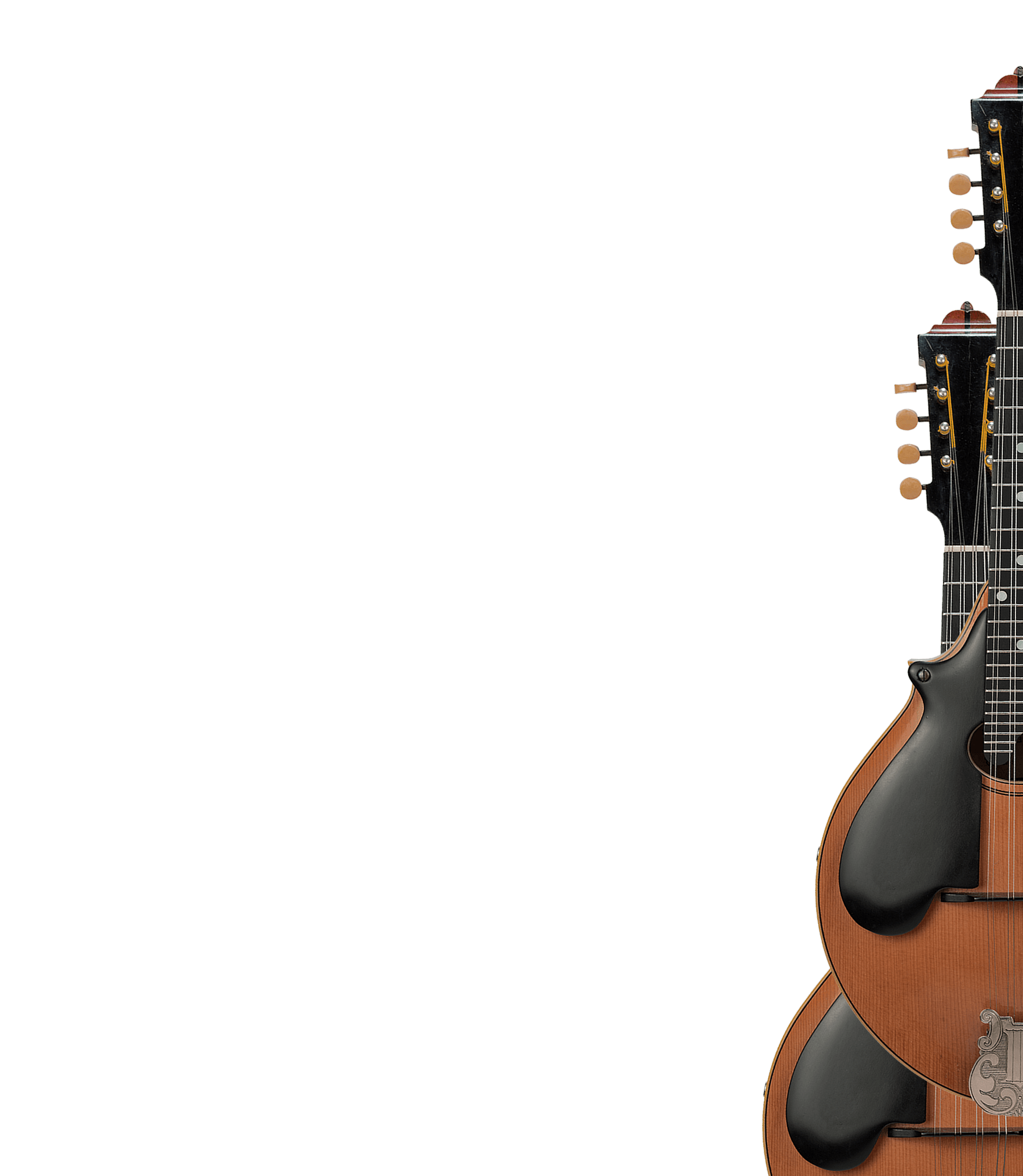 ARTS, SPECS AND REQS
Articulations:
Solo Engine
Sustain Natural
Tremolo
Muted
Harmonics


Strumming Engine
4th pair of strings
3rd pair of strings
2nd pair of strings
1st pair of strings
Muted Strum (All)
Muted Strum (Bass)
Muted Strum (Treble)
Muted Strum (Up)
Open Strum (All)
Open Strum (Bass)
Open Strum (Treble)
Open Strum (Up)
Non Tonal 1
Non Tonal 2
String Release
String Dampen


Strumming Chords:
Requirements:
Full Retail version of Kontakt 5.8.1 or later required
Not compatible with the Free Kontakt Player
Advanced Guitar Series Mandolin Requires 1.93GB of hard drive space
Minimum: Mac OS X® 10.4 / 10.5, G5 2.0 GHz or Intel Core Duo 2.00 GHz, 4 GB RAM or Windows® XP (32 Bit) or Windows Vista® (32/64 Bit), Pentium® or Athlon XP 2.0 GHz, 4 GB RAM. 4 GB of RAM or more is highly recommended