Agitato Legato Arpeggio
Deep-Sampled Ensemble Arpegio Strings

Hyper-Fast Legato for Violins, Violas & Cellos
Bonus: Ostinato Builder for Violins
3 Microphone Positions (Close, Combo, & Far)
11.2GB / 19,558 Samples
Recorded with Neumann Microphones in Rich Church
Full Ensemble Violins (11), Violas (8) & Cellos (6)
Full String Ensemble and Individual Section patches
3 Way Multi-Purpose Legato System
11 Uniquely Recorded Legato Types
Delivered by Download
Kontakt 5.8.1

 

Full Retail

 

(or later) Required
READ MORE
READ LESS
Lightning-Fast Legato

One of the most common pitfalls for most orchestral libraries is the ability to write fast legato and fluent ostinato. The reality is that fast legato requires a completely unique string technique and the only way to truly do it – is to record it with specific techniques designed to capture the fast movement of strings. Agitato Legato Arpeggio is designed for very fast string passages, including arpeggios, ostinato figures, and hyper fast legato melodies. Agitato Legato Arpeggio fills an important gap in our string repertoire.

Agitato Legato Arpeggio is based on brand new sample content. We recorded 5 new types of Hyper-Fast Legato for Violins (2), Violas (1) and Cellos (2).

In addition to our Legato Arpeggio, we also included our Ostinato Builder for Violins to this library, which is a collection of over 5,500 Ostinato Samples – intelligently designed for completely realistic Ostinatos. The Ostinato patterns are themed into 10 main categories and all tempo-synced to your DAW. The end-result is an incredibly deep selection of Ostinatos that sparkles with energy and natural flow.

The Agitato Expansion series addresses the most sought-after string articulations, including Grandioso Soaring Legato, Hyper-Fast Legato, True Ostinato and Soaring Sordino. Agitato was recorded in the same large and lush church as our Adagio & Adagietto series and is the logical extension to these libraries.

Arpeggio Legato
Agitato Legato Arpeggio is all about fast, fluent, and realistic string writing. We had to design new sample and recording techniques from scratch to make this possible. Each instrument section has two instrument types: "Feather Atk" features a round and smooth legato performance, while the "Pointed Atk" features a pronounced and slightly percussive legato performance.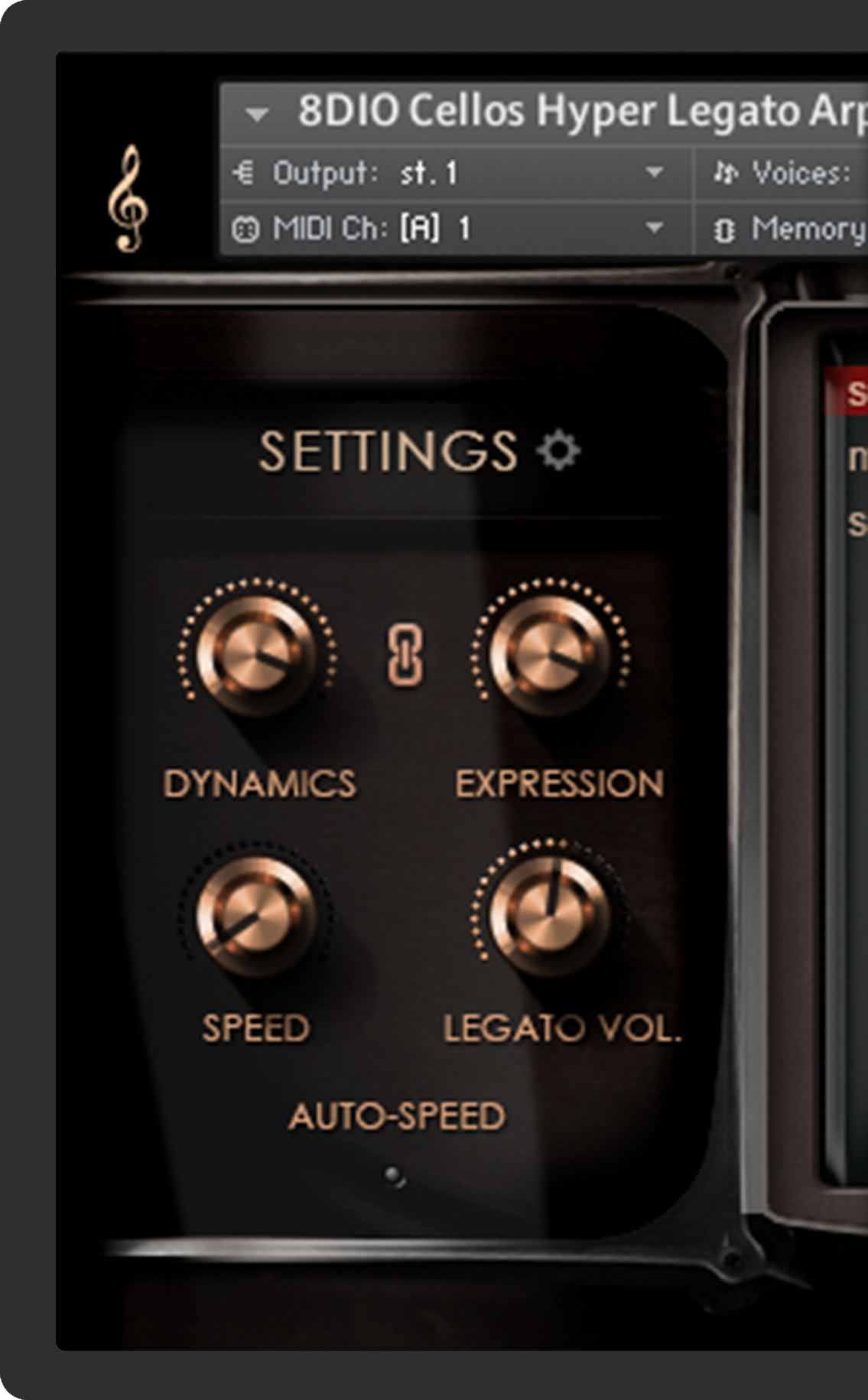 Microphone & Room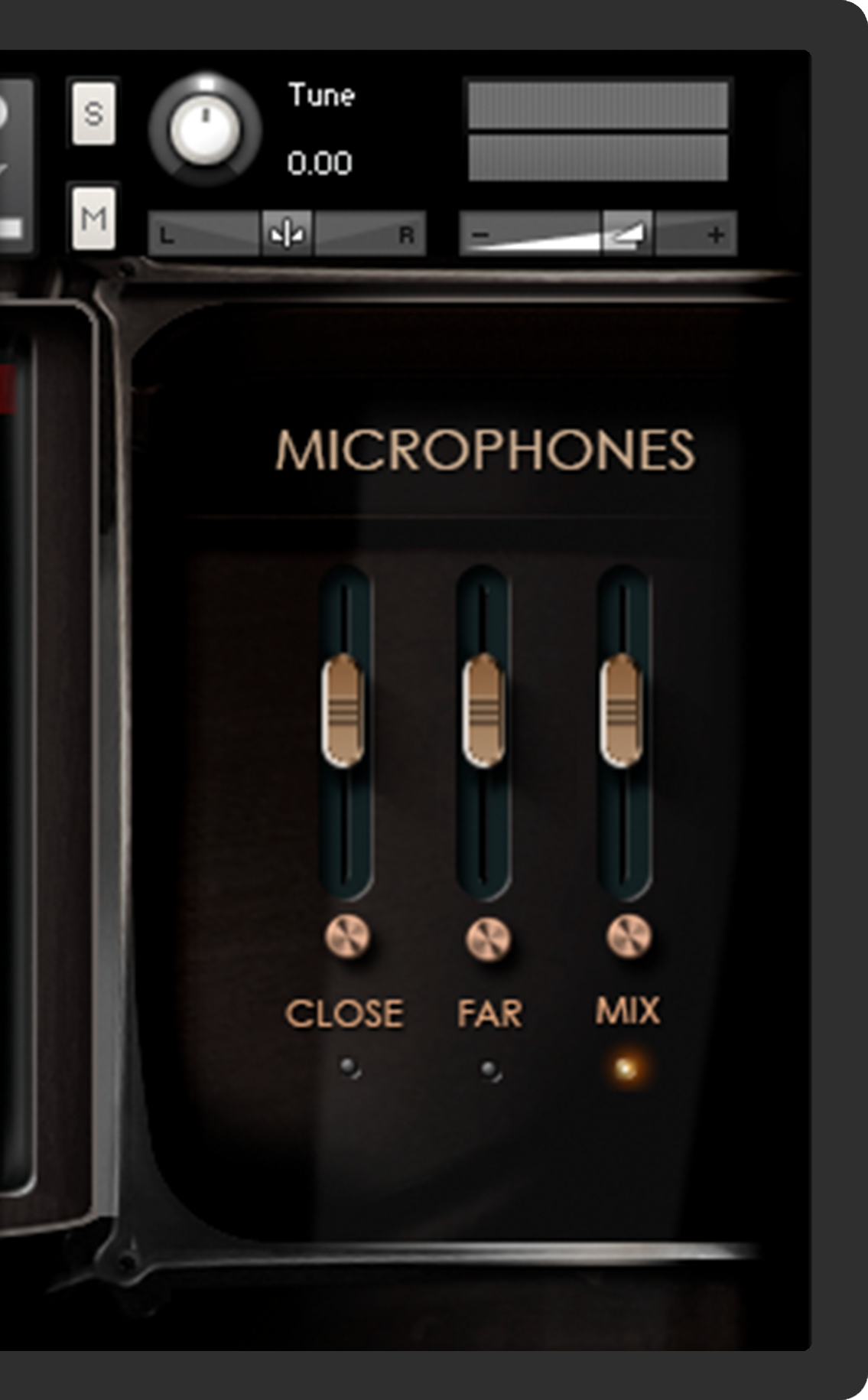 Agitato Legato Arpeggio contains 3 microphone positions (Close, Far, & Mixed). Everything was recorded with the best Neumann through custom pre-amps in a live church environment (the same we used for Adagio and Adagietto). We also offer output routing per microphone, so you can assign each mic to individual outputs for more heavy mixing.
Ostinato Builder
The Ostinato Builder for violins contains nearly 5,500 tempo-synced Ostinato Samples. Used in conjunction with the playable legato patches, they add a final dash of realism and life to acrobatic orchestrations. The phrases are named with their recorded BPM, but sync to your DAW tempo using Kontakt Time Machine 2 and Pro.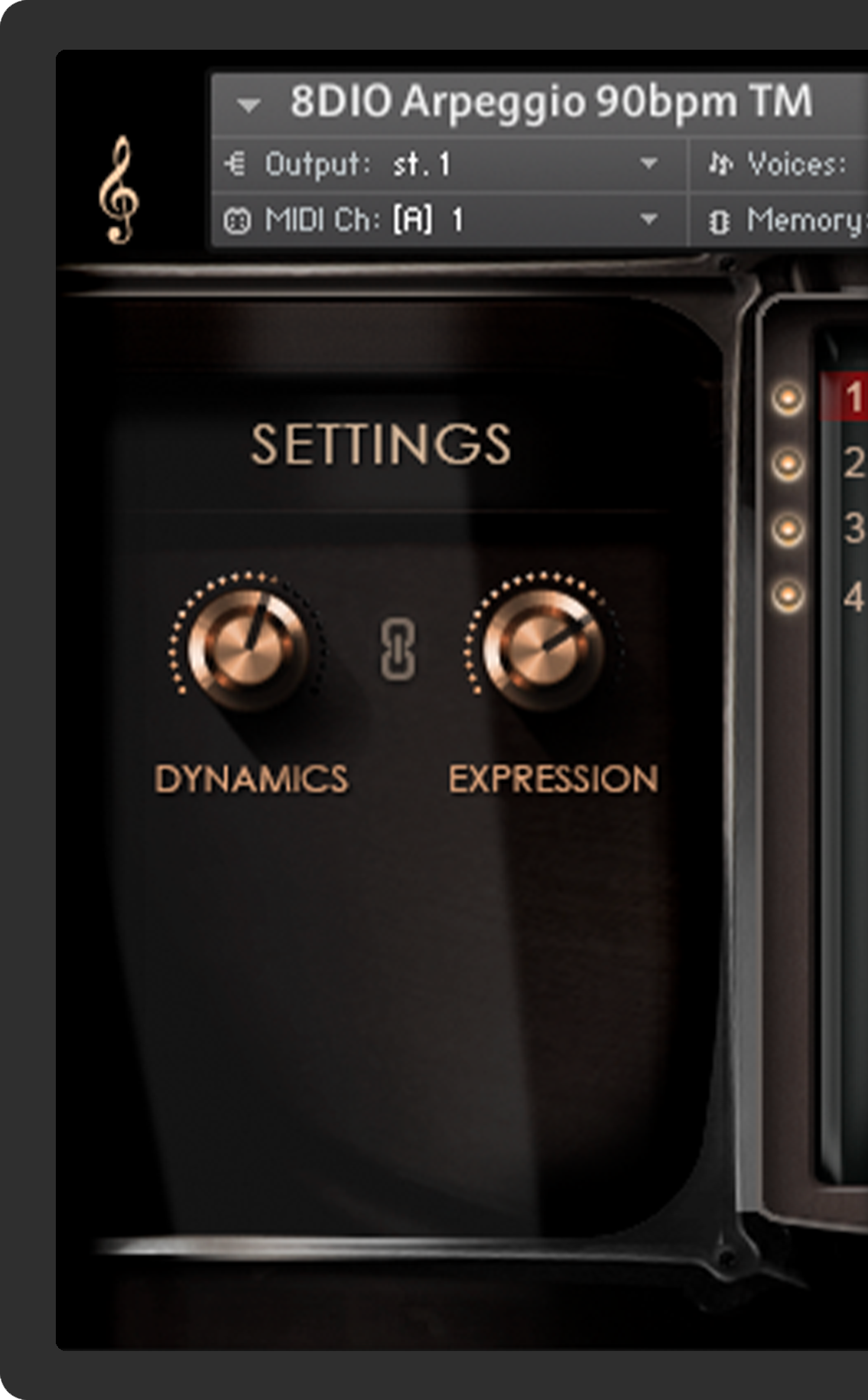 ARTS, SPECS AND REQS
Articulations:
Ensemble Legato Arpeggio Sections (5 different legato types) incl.:
Violin Arpeggio 2-Layer Multi-Purpose Velocity Based Legato: 2 Legato Types (Normal & Ultra-Fast)
Viola Arpeggio 1-Layer Multi-Purpose Velocity Based Legato
Cello Arpeggio 2-Layer Multi-Purpose Velocity Based Legato: 2 Legato Types (Normal & Ultra-Fast)
Violin Ensemble Ostinato Builder (over 5.600 Ostinato Patterns/Samples):
Arpeggio
CLU
Dark Nite
Light Cycle
MIB
Sci-Fi
Syncopated 1
Syncopated 2
Trill
Triplet Arp
Requirements:
Full Retail version of Kontakt 5.8.1 or later Required
Not compatible with the Free Kontakt Player
Agitato Arpeggio requires 12 GB of hard drive space
Minimum: Mac OS X® 10.8, Intel Core Duo 1.66 GHz, 8 GB RAM or Windows® XP (32 Bit) or Windows Vista® (32/64 Bit), Pentium® or Athlon XP 1.4 GHz, 8 GB RAM. 8 GB of RAM or more is highly recommended