Century Ostinato Brass Trumpets and Horns
Realistic Phrase-Based Ostinato Patterns


4.41GB / 

8,252 

Samples

4 Ensemble French Horns & 2 Ensemble Trumpets

Short Notes (Spiccato, Marcato, Tuplet & Triplet)

5 Types of Repetitive Phrases (Slow to Very Fast)

4 Mic Perspectives (Mixed, Close, Decca, Far/Wide)

Easy access to all articulations via a custom browser

Fully Tempo Synchronized to host

Built-In Chaos Effects

Delivered by Download
Kontakt 5.8.1

 

Full Retail

 

(or later) Required
READ MORE
READ LESS
Flowing Trumpets and Horns

Ostinato Brass features a modular arranged ensemble with a carefully auditioned and hand-picked selection of 4 French Horns and 2 Trumpets, together creating a comprehensive yet nuanced brass section. Each instrument section was recorded individually, allowing for complete flexibility and customization in the compositional process. 

This series focus was the capturing of the perfect imperfections and true essence of repetitive playing. From varying short notes to an abundance of Agile movements and Flowing patterns, this addition to the Ostinato series is the perfect companion to any orchestral and hybrid score alike. 

The beauty behind the Century Ostinato series is its live recorded dynamic phrases. Each uniquely captured expression and pattern is available across the range of the instrument at multiple dynamics, all while maintaining the same feel and human-like inaccuracies of a real performance by utilizing the fully host synchronized capabilities. This means you have ultimate flexibility and playability, all while letting the instrument work to fit your production. 

Each recording session featured only the very best in recording equipment, ensuring an almost purely analog signal path. This not only preserves and enhances the accuracy and character of each instrument but helps us to truly honor the sound of these master musicians, presenting you with only the best virtual instruments have to offer. 

Century is and always will be more than a collection of sample libraries to us. Each one tells the story of our musical journey, emotional, distinct, and without doubt, one of the most realistic series of deeply sampled instruments ever launched. And with Century Ostinato Brass we have gone beyond realism, bringing you the best that large scale phrase-based sampling has to offer.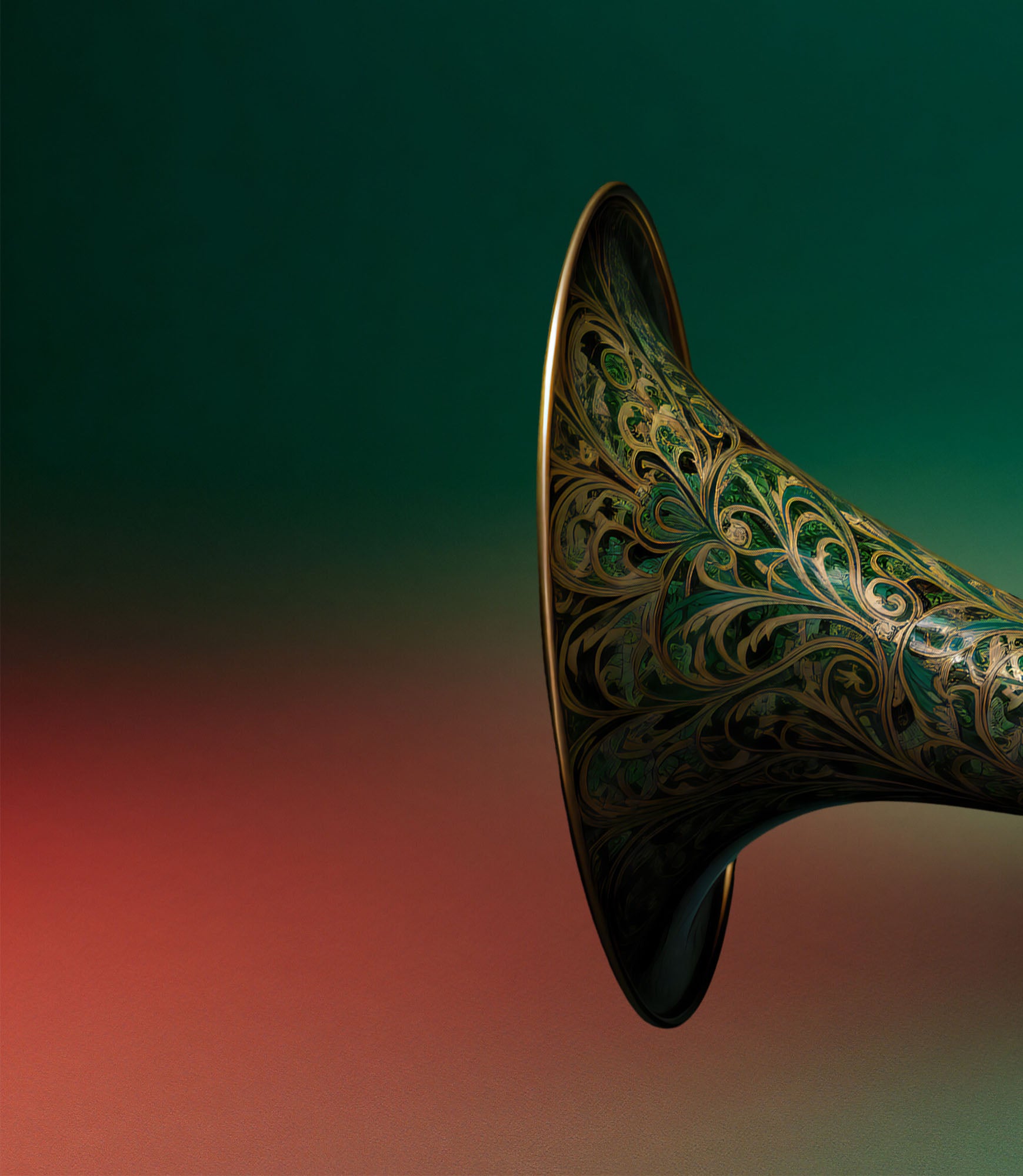 Always in Sync
Century Ostinato Brass offers an abundance of short note figures as well as fully tempo-synchronized, agile ostinato patterns captured at three speeds, as well as two articulate, flowing portato patterns. Every included Ostinato pattern and Short Note phrase offers a range of dynamics that where acoustically captured, allowing for entirely seamless control over the entire dynamic range.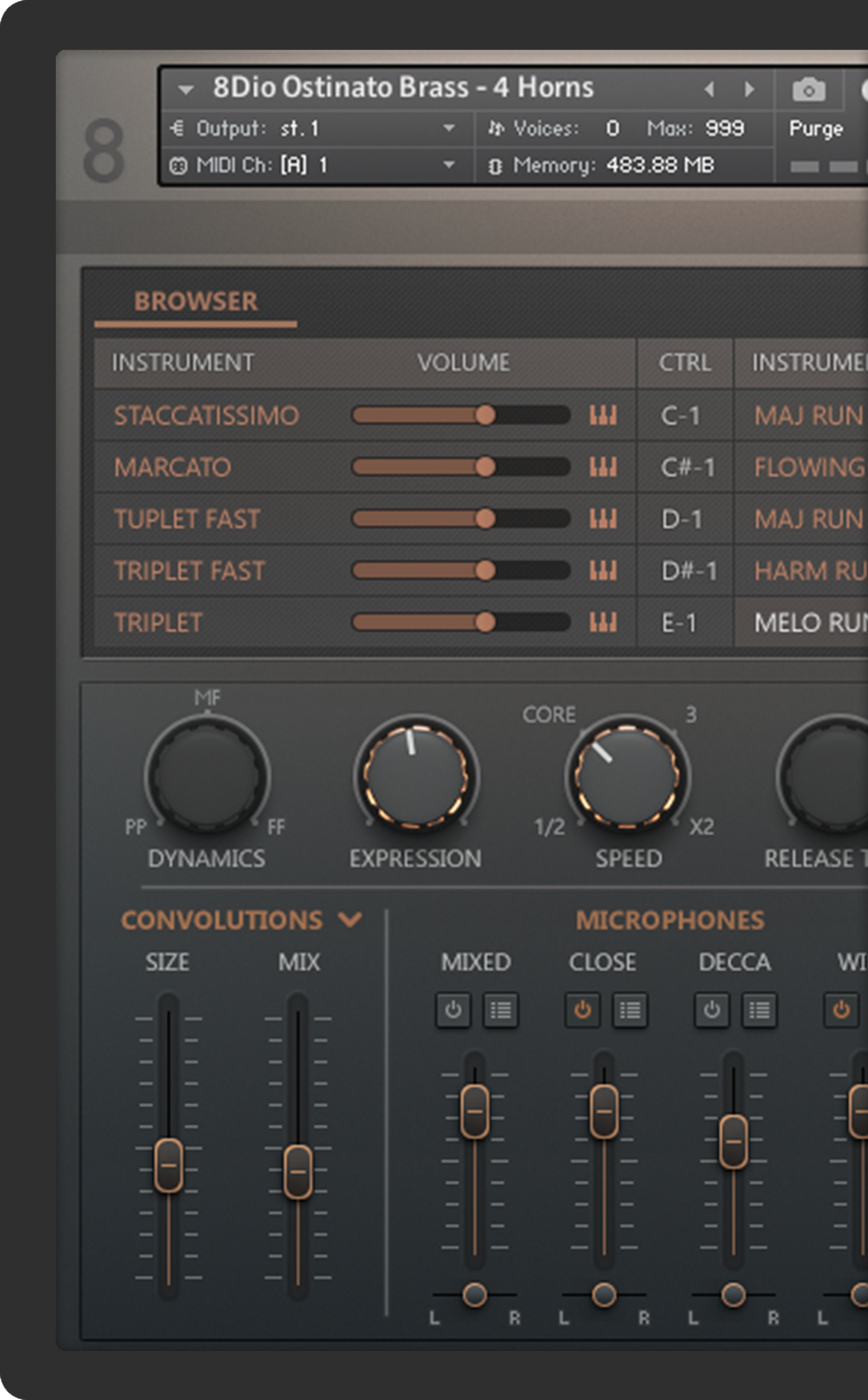 Fluid Dynamics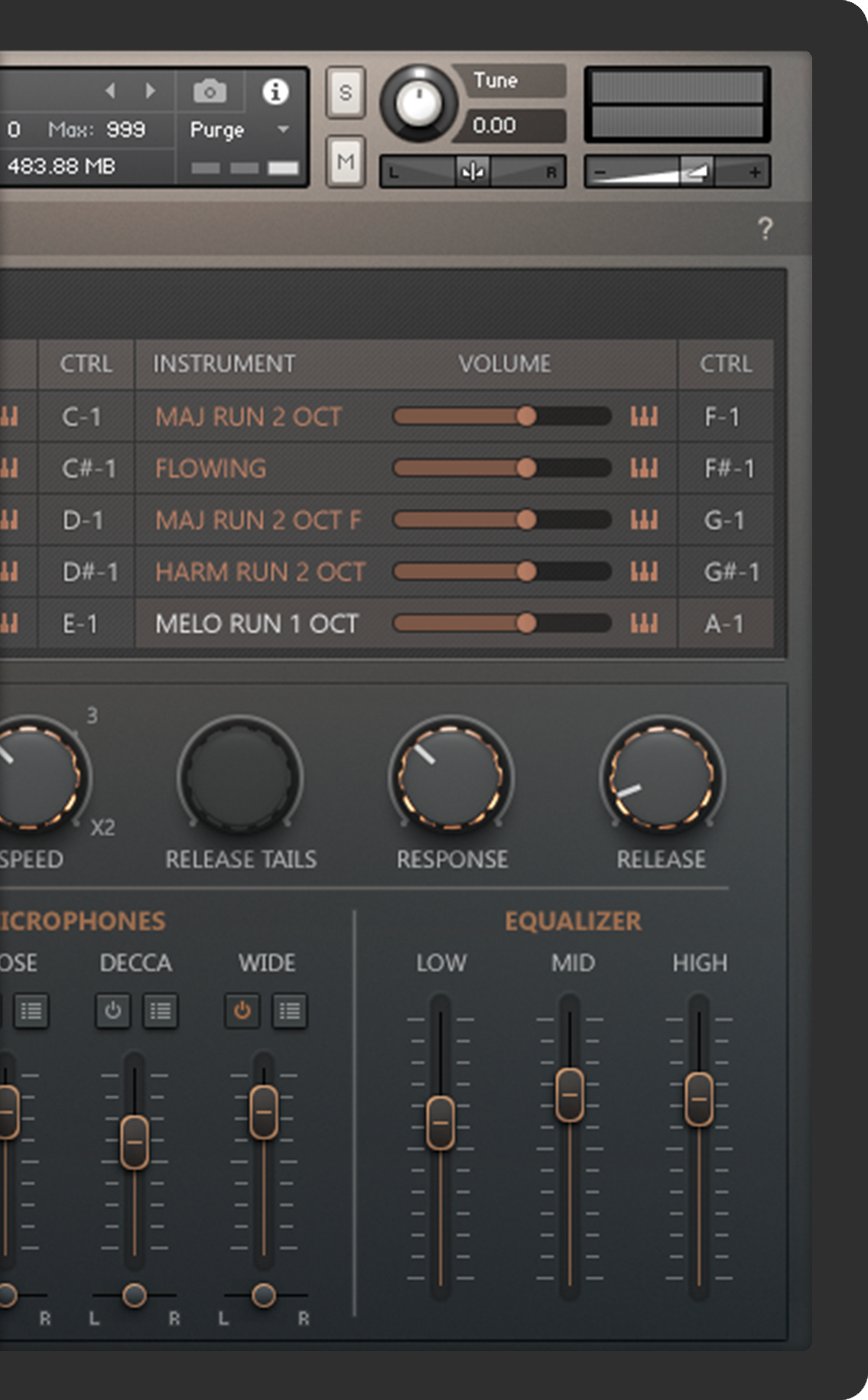 Century Ostinato Brass follows the path left by its predecessors, going beyond realism and bringing you an authentically fluid playback experience. Every included Ostinato pattern and Short Note phrase offers a range of dynamics that were captured acoustically, allowing for seamless control over the entire dynamic range.
Tailor-Made Microphone Arrays
Century Ostinato Brass features four independently mixed and processed arrays of precisely positioned microphones. Each summed Mix offers a unique perspective, timbre, and tonal quality. The full Mix contains all microphone positions, and we also have our more direct Close Mix, made from summing the independent spot microphones.