8DM Deep House Synth Edition Vol. 1
Deep House Synth Edition V1 for Kontakt

3.935 Deep House Samples / 3.19GB
Deep House Bass Synths (41)
Deep House Lead Synths (50)
Deep House Pads and FX Synths (25)
Unique Stacking Features (stack up to 50 patches)
Advanced Pitch-Modulator
Advanced Chaos FX 3.1 System
Kontakt 5.8.1

 

Full Retail

 

(or later) Required

Delivered by Download
READ MORE
READ LESS
Deep, Phat Synths

8DM Deep House Synth Edition Vol. 1 for Kontakt contains a large set of deliciously chillaxing multi-sampled Deep House Synths. The library contains over 4,000 samples and 3GB of content spread across 116 super phat bass synths, lead synths, pads, and effects.

The Deep House Synth Edition is fully designed to be 100% compatible with our Deep House Groove Edition Volumes 1 & 2. In the walkthrough video we demonstrate how the synths work together with our deep house wav-pack.

The Synth Edition also contains our new 3.0 Chaos FX Engine, 3D rendered layout, and hyper-flexible interface. We also added advanced step sequencers and arpeggiator as well as easy-to-access front page features like ADSR, Portamento and Stack. Stacking allows you to combine multiple synths with a single click and easily create the perfect patch in a matter of seconds.

Deep House Synths Browser
8DM Deep House Synth Edition contains an intuitive browsing environment with all patches loaded, so you can quickly glance through all patches with a single mouse click and no extra load time. You also have instant access to features like portamento (glide), stacking, ADSR, volume, and pitch modulation.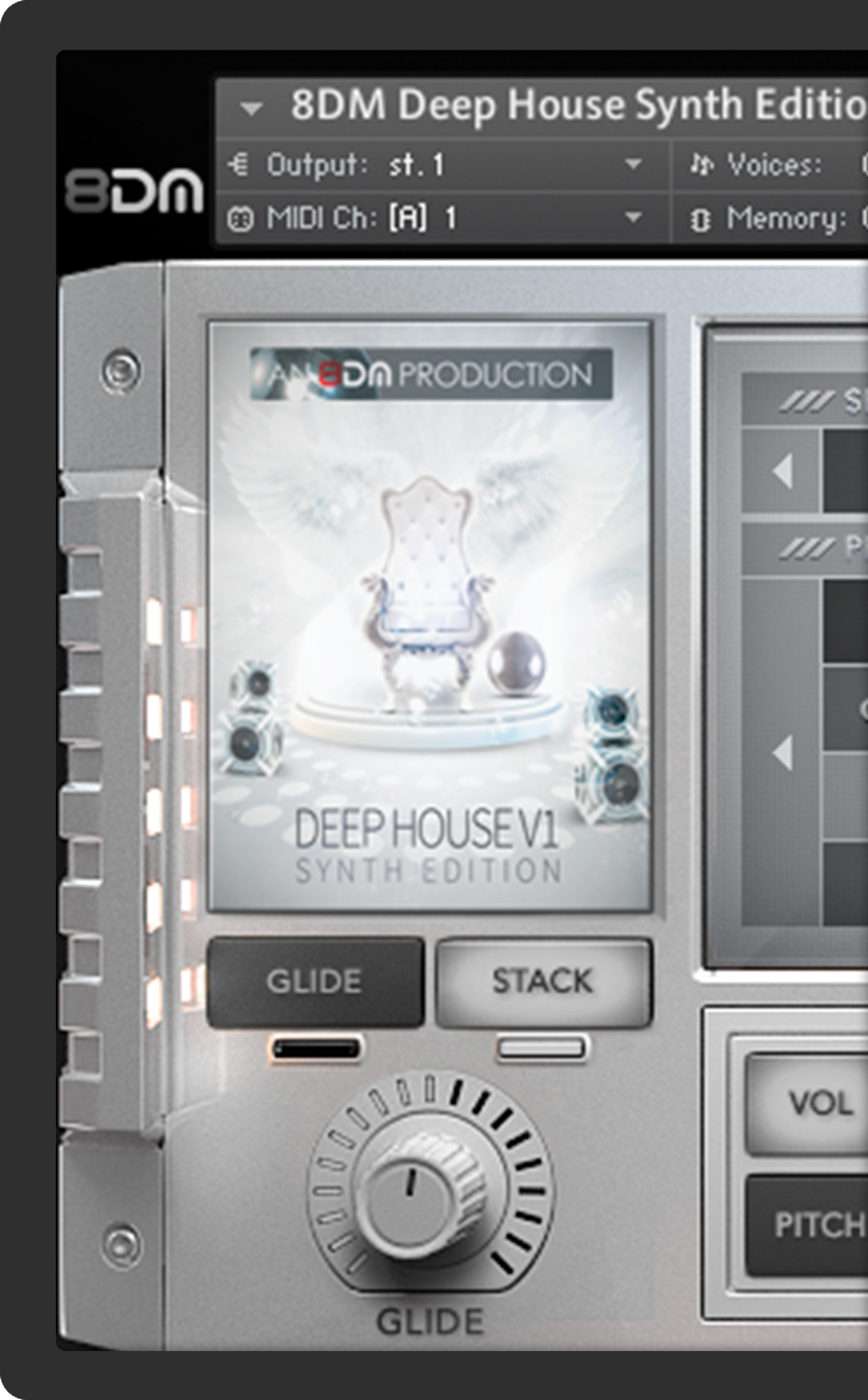 The Power of Stacking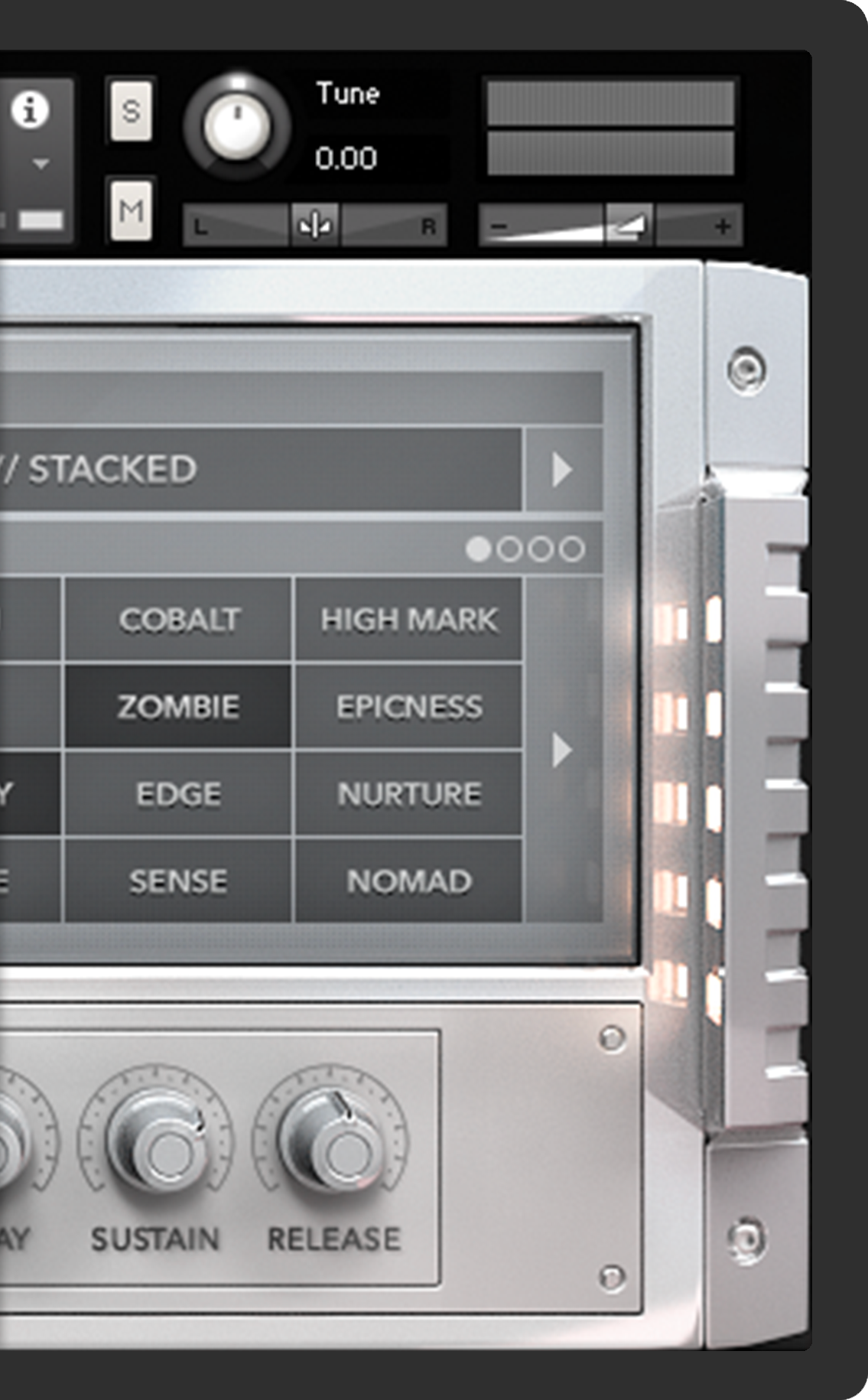 Stacking is a new way of making synths, allowing you to combine multiple patches in real-time. The stacking function lets you merge as many patches as you want to find that specific texture that dials straight into your mix. You can put a personal stamp to the sound by combining multiple patches.
Chaos FX 3.1
We added a variety of new features to the Deep House Synth Edition, including Step Sequencer, Advanced Arpeggiator, Trance Gates, Stereo Delays, Dual Convolutions, and our custom Side-Chainer. The randomizer allows you to completely randomize any effect with a single mouse click.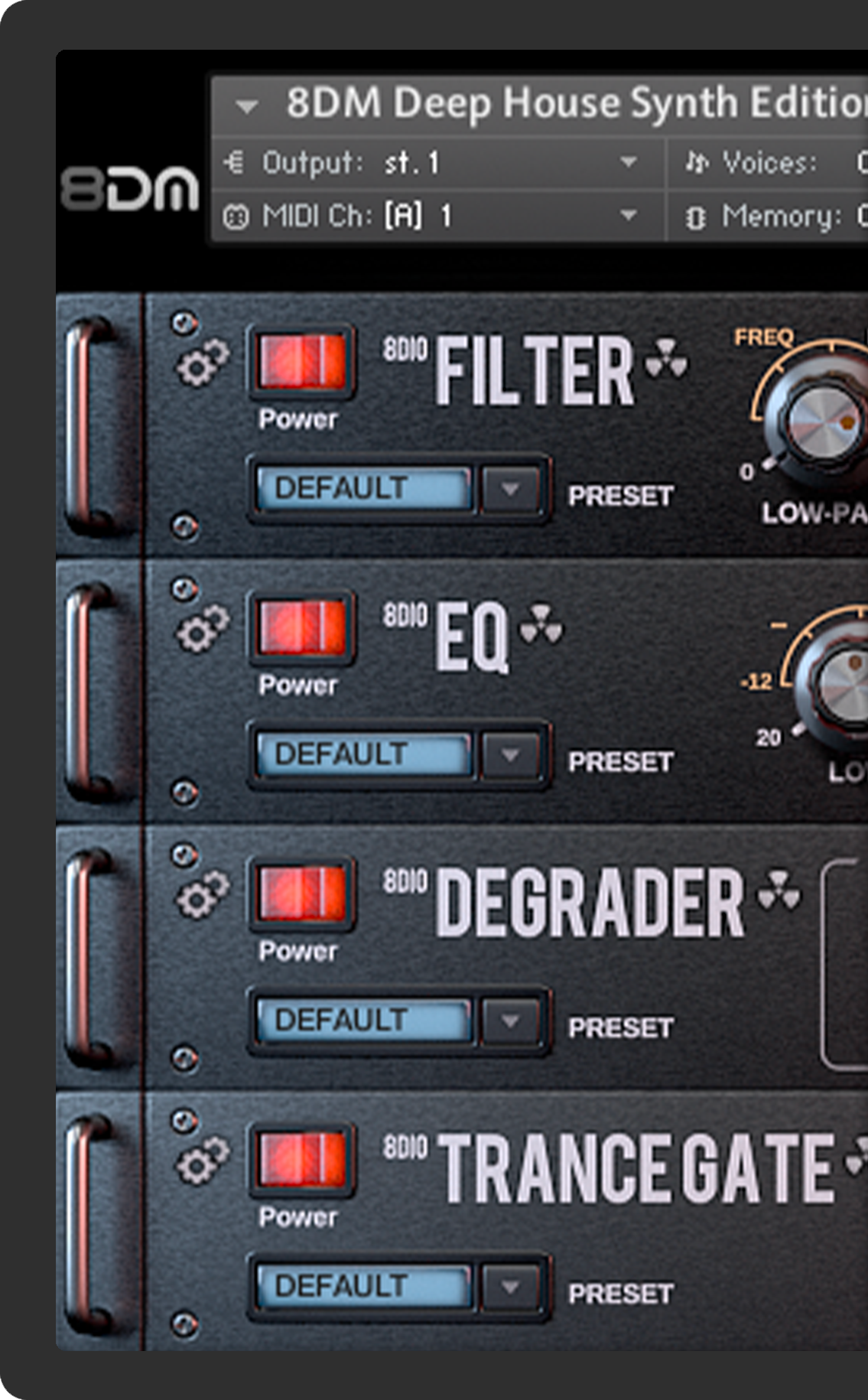 ARTS, SPECS AND REQS
Overview:

• Size: 3.19+ GB
• 116 Multi-Sampled Deep House Synths
• EDM Chart Quality
• 3.935 Deep House Samples (.ncw)
• 3D Based User-Interface
• Unique 8DM 3.1 FX Engine
• Advanced Side-Chainer and Step-Sequencer
• Advanced Arpeggiator & Stacking Function
• Logical file organization
• Requirement: Kontakt 5.8.1+ (Full Retail) or later