Instant Guitar Series Electric Guitar Bundle
Kontakt VST / AU / AAX

13,034 Samples / 7.66GB
Multi-Sampled Electric Guitar Solo
Multi-Sampled Electric Guitar Strummer
15 Electric Guitar Solo Presets
13 Strummer Chords in 12 keys and 13 Rhythms
Advanced Chaos FX 3.2 System
Delivered by Download
Kontakt 5.8.1

 

Full Retail

 

(or later) Required
READ MORE
READ LESS
Electric Guitar: Solo & Strummer

Welcome to the 8DIO Instant Guitar Series: a collection of high-end, deep-sampled electric instruments. This library contains both Electric Guitar Solo and Electric Guitar Strummer, allowing you to play completely realistic electric guitar. The Solo and Strummer editions were recorded with the same instrument and amplifier, so they are 100% compatible and designed to be used together. We also integrated our Chaos FX 3.2 (ex. Stereo Delay, Verb, Screamer, Lofi, Dual-Convolution) into the patches, so you can trigger live FX on top of the patches by using key-switches.

The 8Dio Electric Guitar Solo is a passionate, deep-sampled (over 4,890 samples) pristine-sounding Stratocaster. In addition to sustains and muted strings, we included hundreds of natural fret and release noises. 8Dio Electric Guitar comes with 15 core patches divided into natural, morphed and muted categories. The morphed category blends with Electric Guitar with other instruments, such as Grand Piano, Steel String Guitar, Mandolin, and more exotic instruments.

The Electric Guitar Strummer contains over 8,100 samples spread across 13 different chord types and 13 different rhythms. All the chords and rhythms can seamlessly be blended using our x-legato technology, giving you an infinite number of combinations. Electric Guitar Strummer is also a round-robin based strum library, so even if you trigger the same chord/rhythm multiple times, you will get natural, subtle variation.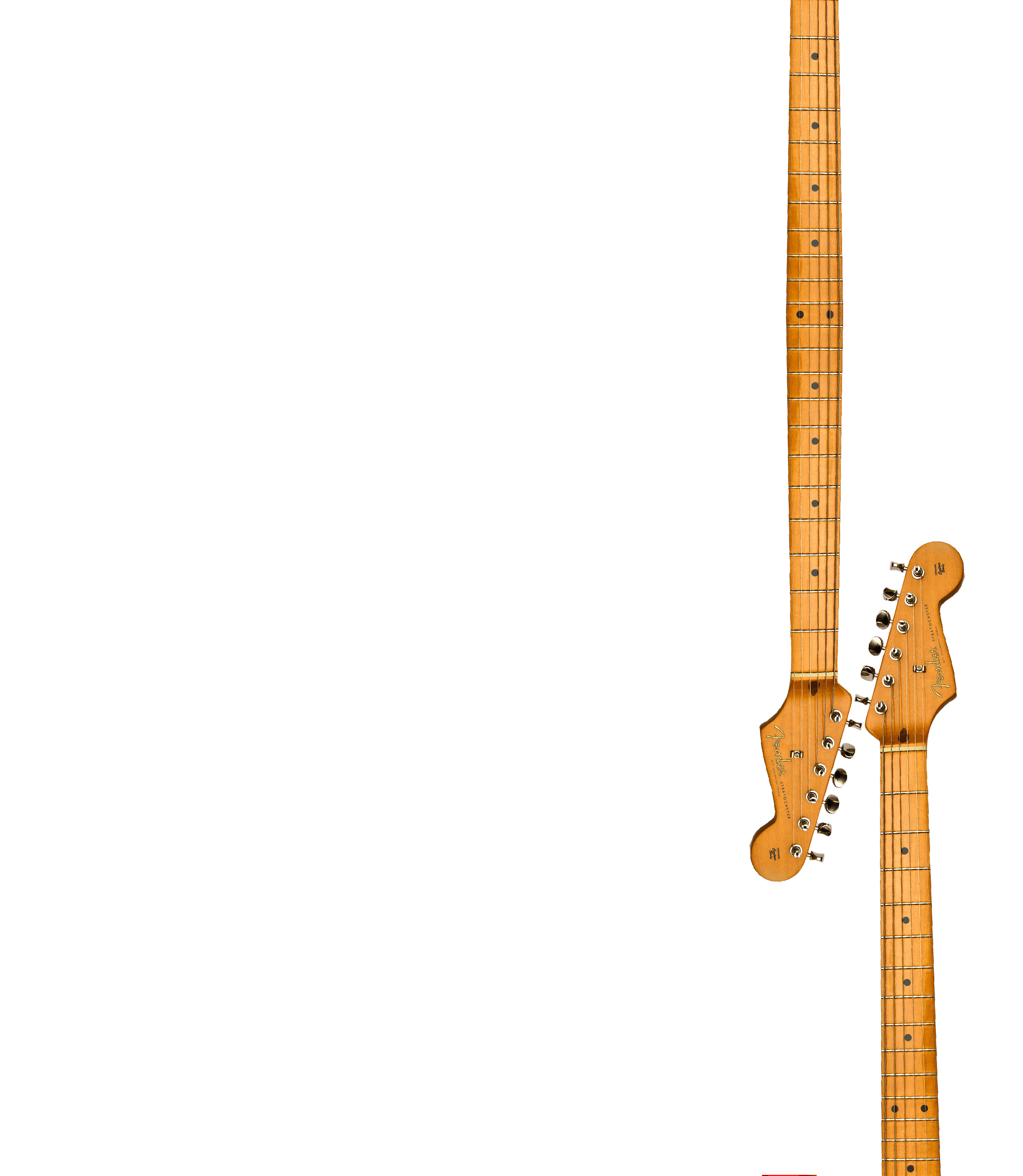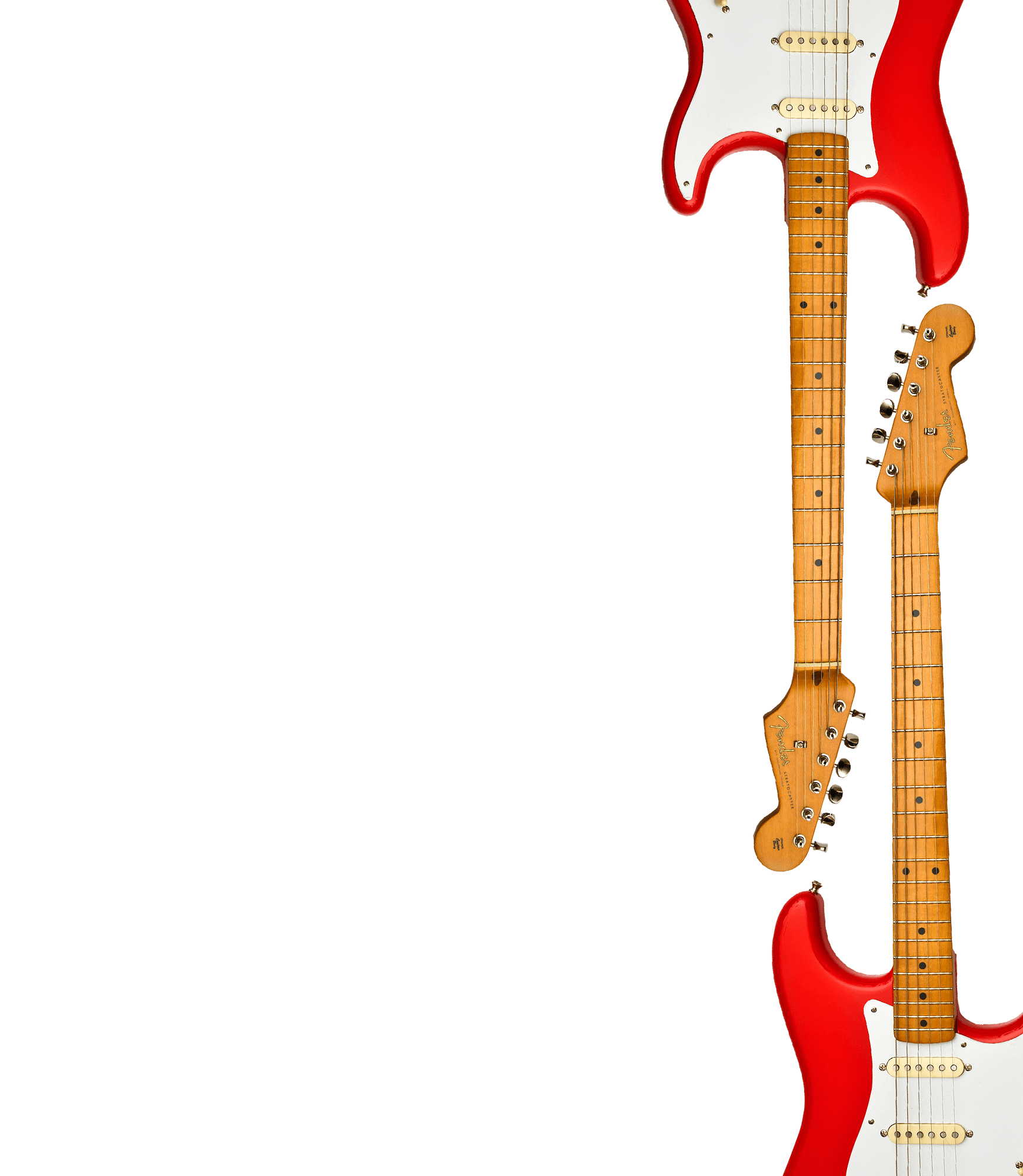 Clean and Amped
The Electric Guitar Solo was recorded with both clean (DI) and amplified (overdrive/distorted), allowing you to freely blend and mix as you like. The Stratocaster has a gorgeous, classical sound in its clean state, and a classic rock/pop sound when amplified. The clean and amped samples are completely symmetrical, and each has its own dial, so you can blend anything want.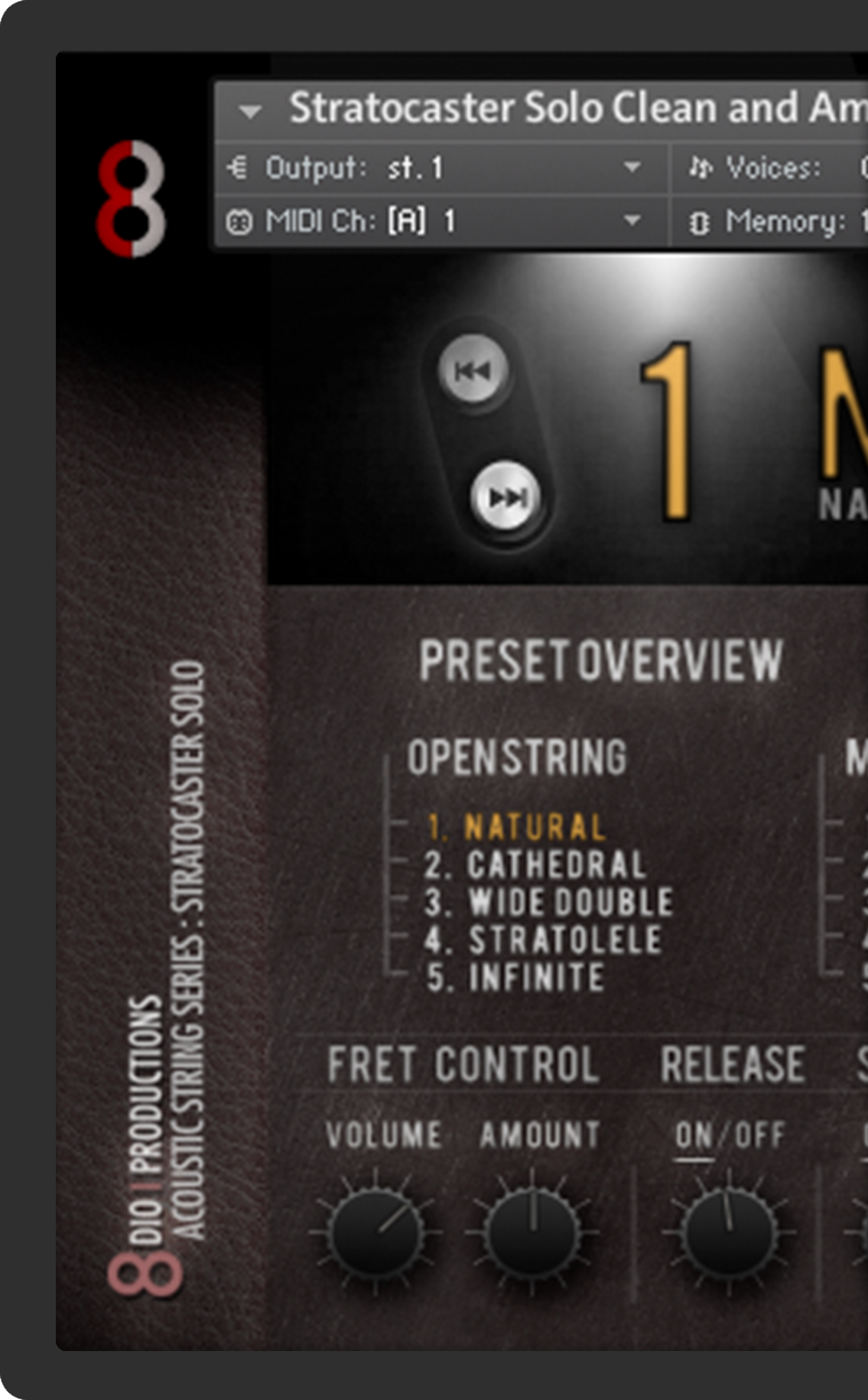 So Flexible
The Instant Electric Guitar Solo is incredibly flexible, intuitive, and easy-to-use, so you can just sit down and play. All the main controls are available on the front of the interface. Whether you want to control the fret noises of fingers moving across strings, adjust the volume of fingers letting go of the strings, or add real-time strums to chords, it is all right there at your fingertips.
Real Strumming
The Electric Guitar Strummer contains over 4,100 different real strums, sampled across all 12 keys with 13 different chord types and 13 different rhythms. It sounds completely real because the strums were recorded individually. Our magical X-Legato features allows you to free merge any chord and rhythm, and everything is synced to your host-tempo.