Extreme Ensemble 10 Basses
10 Piece Electric Bass Ensemble 

5 Hall Mics (Mixed, Decca, Wide, Far, Close Mix)
10 Spot Mic Positions (Spot 1-10)
24 Bit / 96Khz (.ncw lossless compression format)
21,000 Samples / 21.38GB
Delivered by Download
Kontakt 5.8.1

 

Full Retail

 

(or later) Required
READ MORE
READ LESS
Electric Basses Transformed

This Electric Bass Ensemble is a 44GB (pre-compression) collection of 10 different electric basses played in an orchestral hall with amplifiers. The collection contains 15 microphones (5 hall and 10 spot/DI), so you have 10 different individual basses at your disposal alongside the full ensemble. We recorded everything from short to long notes, fingered, picked, and slapped, with and without vibrato, and in several velocity layers. There are takes with and without amped signals as well, so you can get the gorgeous sound of the amps or a more local DI signal from the basses. These Electric Basses sound incredible when played with our 10 Electric Guitar Ensemble.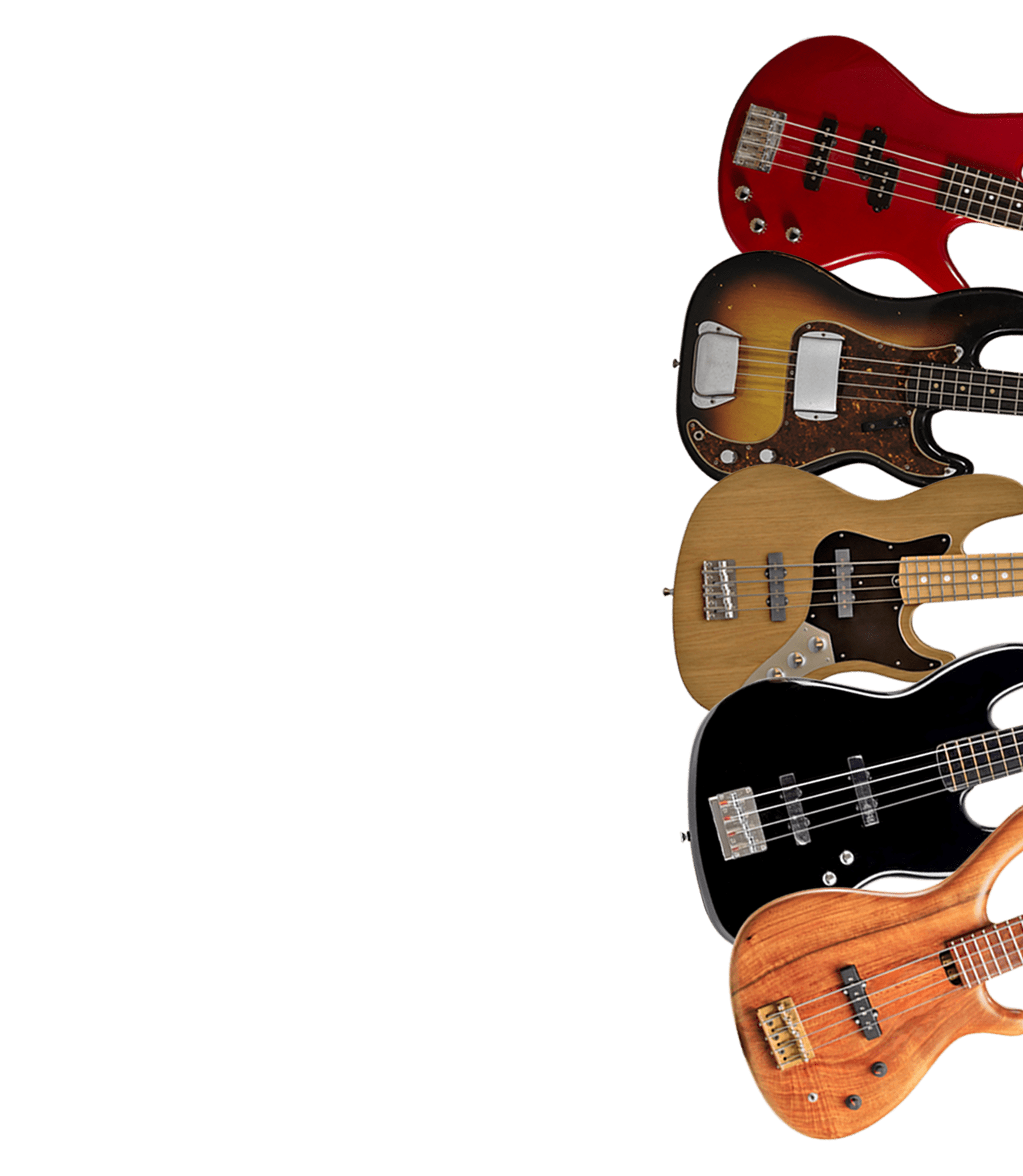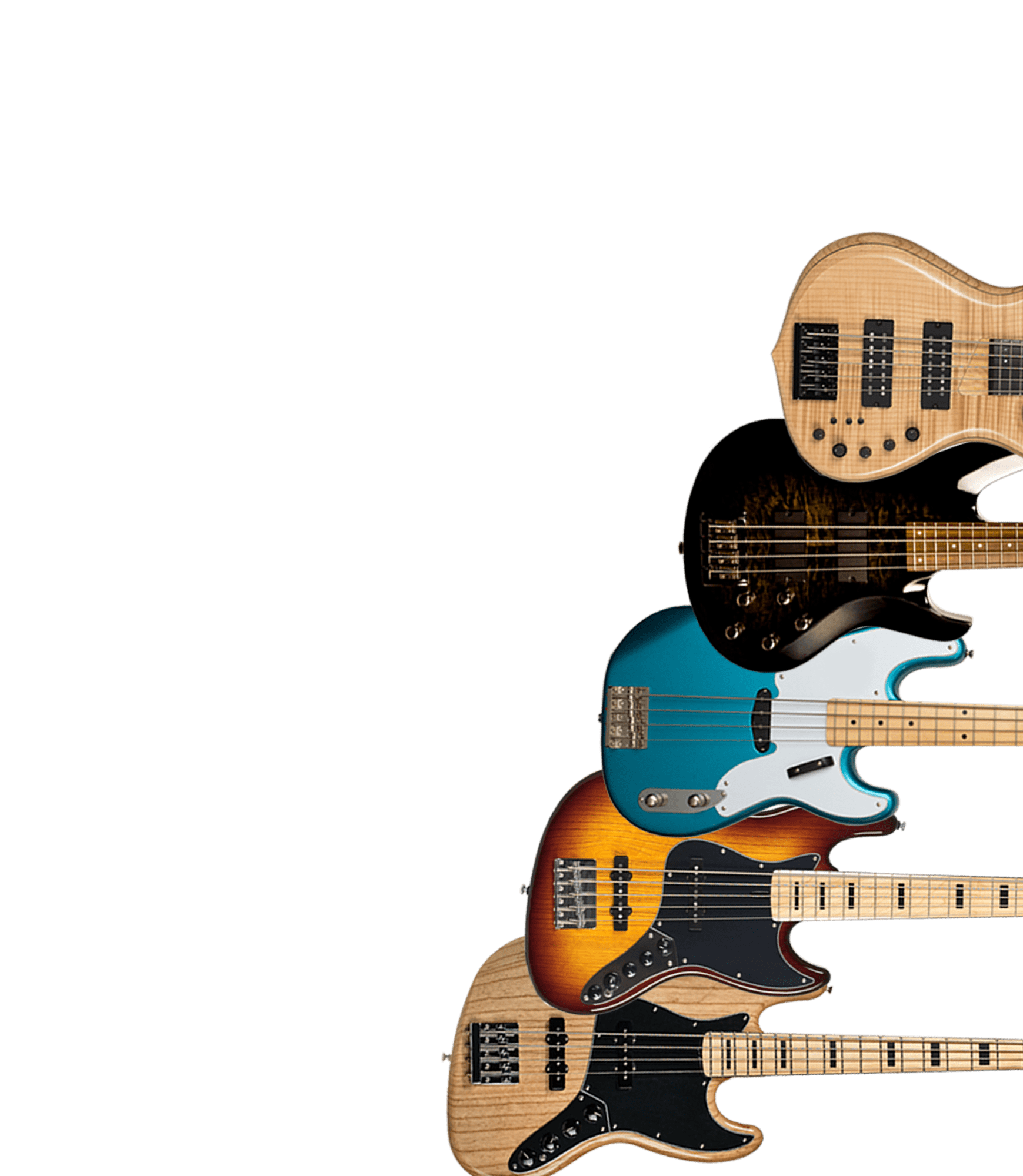 15 Microphone Positions
All the libraries in our Extreme Ensemble Series contain 15 microphone positions: 5 Hall Microphones (Mix, Decca, Far, Wide, and Close) and an additional 10 Spot Microphones, plus DI (Direct Input) signals from the instruments. This allows you to play the ensembles as large groups using hall mics, or separately using the spot mics.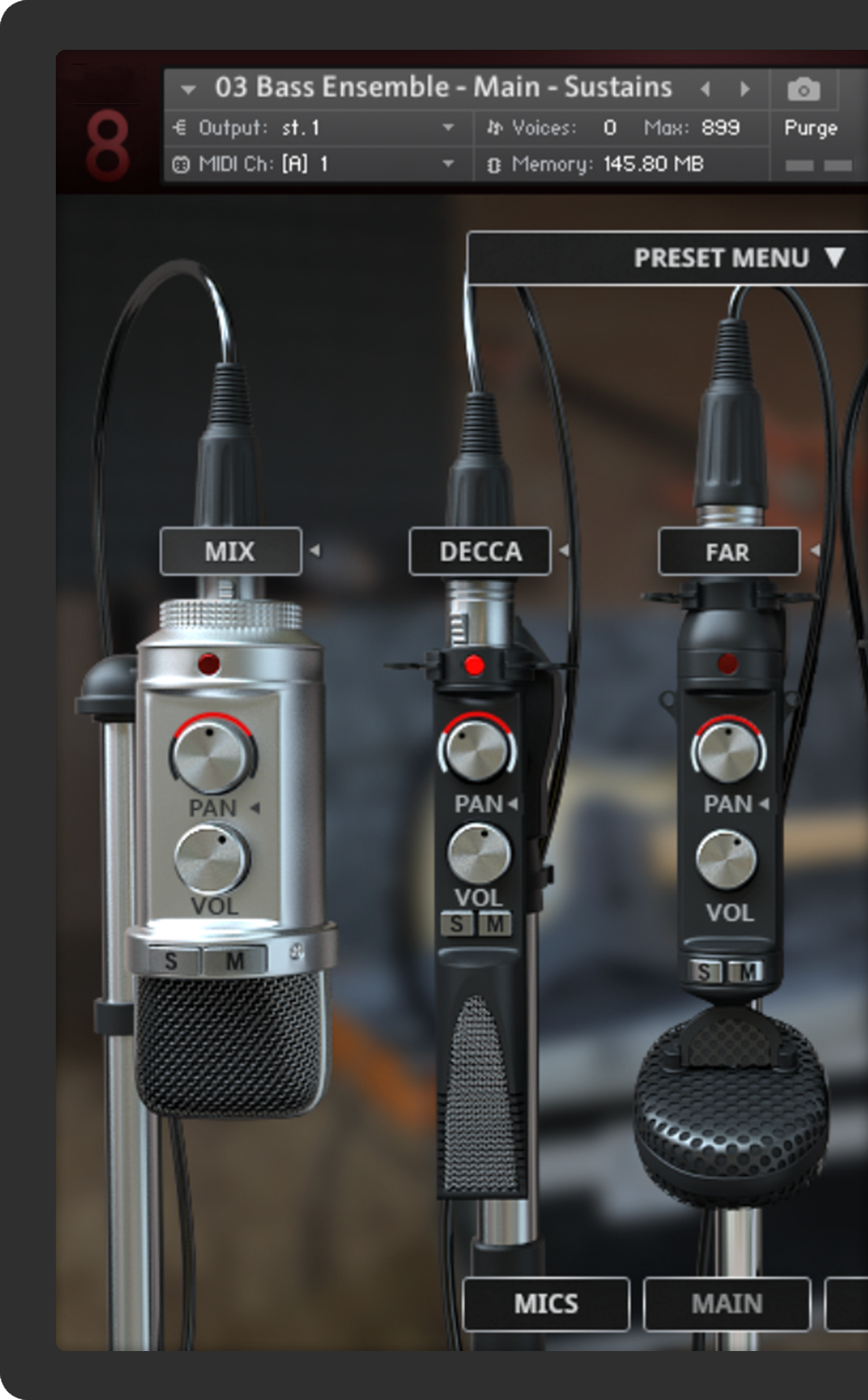 New Arpeggiator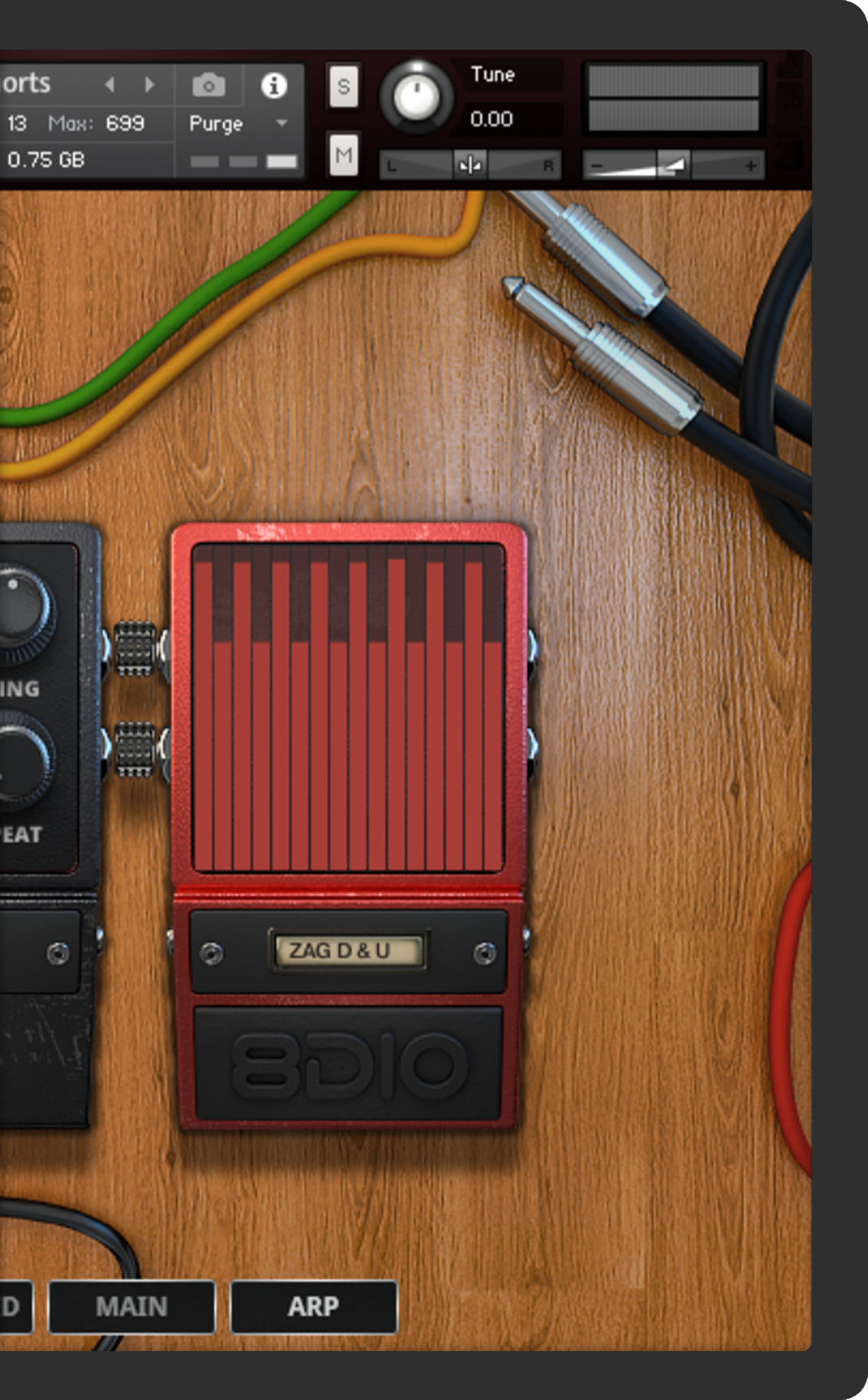 We created a new arpeggiator for the Extreme Ensemble Series. It is easy to use and allows you to create elaborate patterns. You can control the rate in all major time signatures, swing, octaves, and repeated notes. You can also use it as a velocity-based step sequencer for any articulations that have velocities!
New Chaos Effects
We customized our popular Chaos Effects for the Extreme Ensemble Series. The Chaos Effects now includes over 130 new Textural Convolution Delays that allows you to create delays with non-instrumental textures. Along with the new Phaser and Flanger, we also have EQ, Bit-Crusher, Distortion, Dual-Stereo Delay, and a wide selection of standard convolution delays.