Phenex Modular Tools
5.42GB Installed
Similar Cinematic Instruments Available in

 

Soundpaint

Custom Analog Synthesis & Effects

4 categories of custom big-screen Analog Effects
Vocal Loops, Cybernetics, Mutations, Xperiments

Each sound painstakingly processed & shaped

Flexible Hybrid Effects & Tempo Synced Vocal Pulses

Built-In Chaos Effects & Embedded Meta-Data

Delivered by Download
Kontakt 5.8.1

 

Full Retail

 

(or later) Required
READ MORE
READ LESS
Modular Analog Effects & Tools

The Hybrid Tools: Phenex Collection, while part of the Hybrid product line, is unlike our other offerings. Instead of concentrating purely on risers, hits, and effects, Phenex is more musical at its heart. It is more organic, subdued, utterly evocative when it wants to be, and compellingly powerful when it needs to be.

The core content of Phenex Modular Tools focuses on uniquely crafted, analog sound design. Using only the best in analog sources, we wanted to ensure that each sound was grounded, created from something real and unique, and flowing with substance and certainty. Be it from custom sessions, mutated vocals, multiple rare and vintage modular synthesizers, and sometimes even our very own voices, we always ensured every session and recording followed a strict analog signal path until the very end. Of course, we then took it even further by processing, mangling, manipulating, and pouring our very soul into each sound.

The Modular Tools in this collection include Cybernetics, Vocal Loops, Vocal Pads, and Xperiments. From luscious pads to ominous drones, advanced textural synthesis to ground trembling basses, and (in)human percussive vocal loops, Phenex is the ultimate cinematic tool.

Where Analog Meets Digital
Phenex contains a perfectly curated collection of tailor-made and project ready sound designs and effects. Every sound within the collection, either acoustically captured or digitally shaped, was processed through our custom analog signal path, creating the warmth and precision needed for the big screen. Phenex is where Analog meets Digital and is the ideal accompaniment in our Hybrid Series.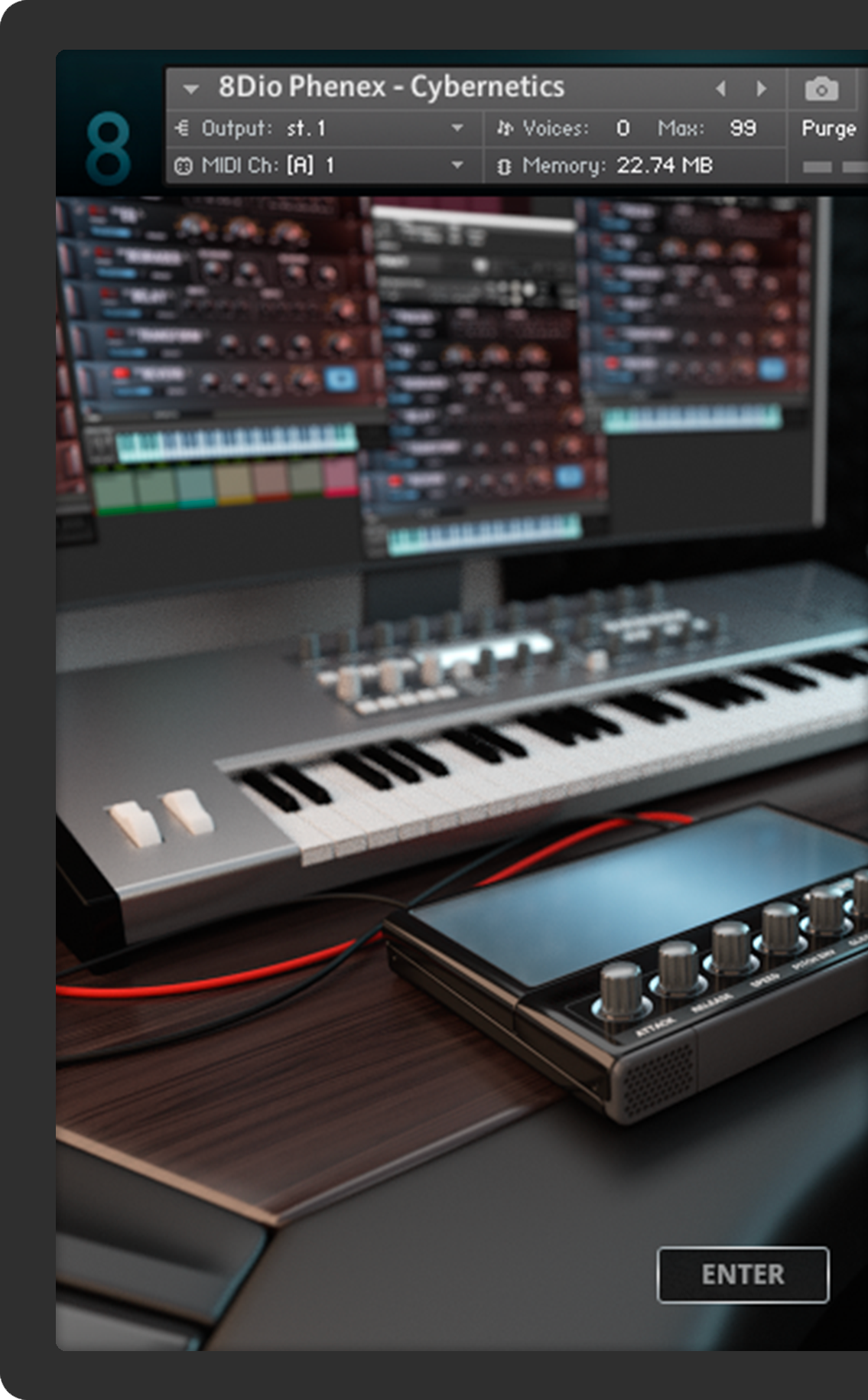 Truly Modular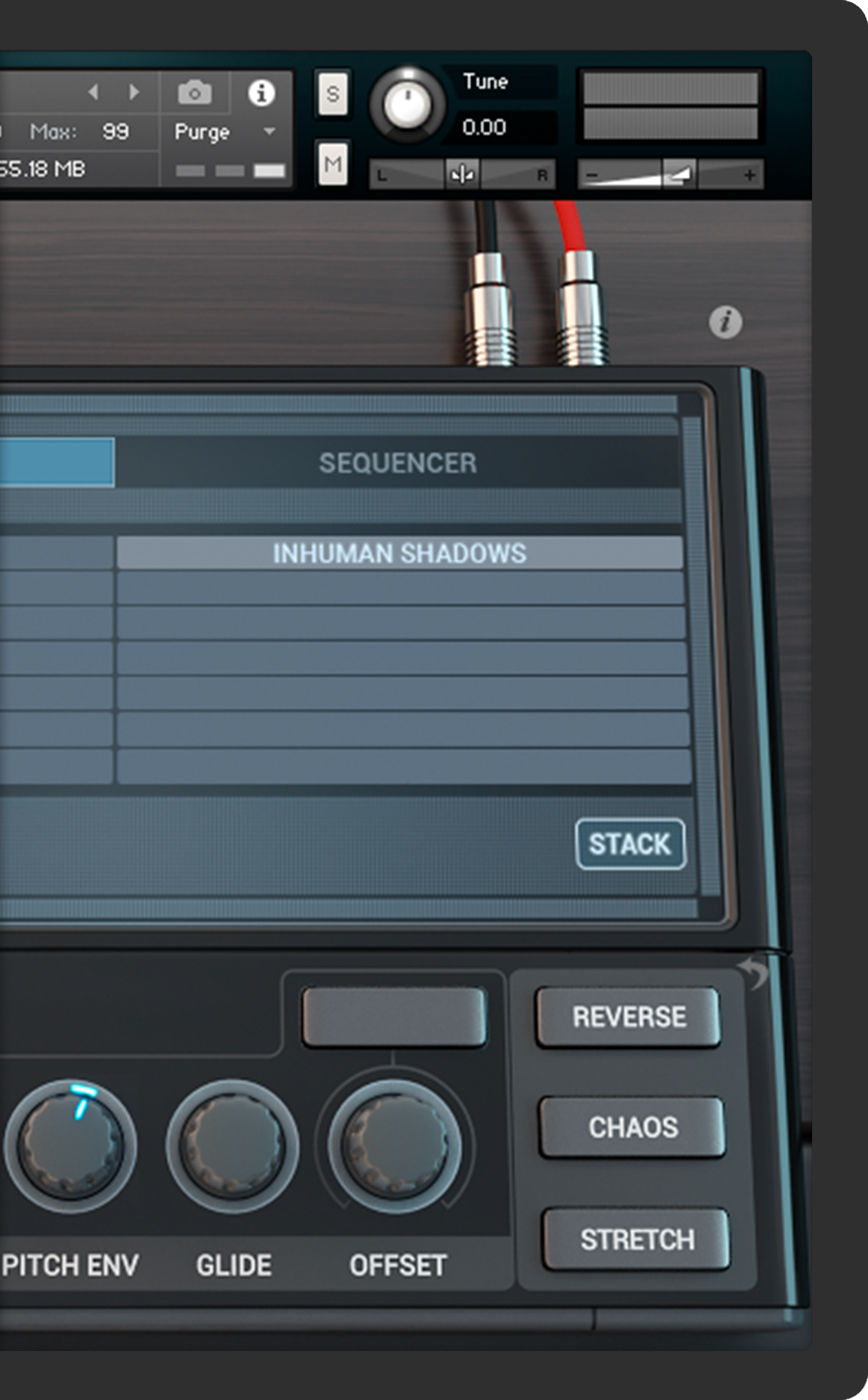 The goal of our Hybrid Tools Series is to make the creation and customization of trailer-ready sound effects as smooth and accessible as possible. With industry-standard controls, you can quickly adjust or automate the attack, release, speed, and pitch of your chosen instrument or sound. With one click of a mouse, audition categories, stack sounds, or even stretch sounds across the keyboard.
The Right Sound. Whenever You Need it
Finding the perfect sound is now easier than ever. In addition to browsing sounds in Kontakt, the Phenex Collection also comes pre-embedded with Meta-Data tagging, allowing you to search and load files through your favorite sound file application. At 48kHz / 24 Bit .wav, all the sounds are drag and drop friendly, making production within or outside of the instruments interface seamless!