Insolidus Choir
World-Class Choir. Emotional Superrealism. 

37,500 Samples / 39.98GB
4 Hall Microphones (Mixed, Decca, Wide, Far)
4 Spot Microphones
Advanced Phrase-Sequencer
27 Syllable Arcs (2, 3 and 4 Syllables)
20 Dynamic (MW) Multi-Vowels in 3/4
32 Dynamic (MW) Multi-Vowels in 4/4
True Legato (MW) (Ah, Oh, Eh, Uh)
24 Shorts, Sustains and Tonal Effects
Delivered by Download
Kontakt 5.8.1

 

Full Retail

 

(or later) Required
Production Costs: $161,000
READ MORE
READ LESS
Soft, Lyrical, Emotional

Insolidus is a new-generation choral library dedicated to effortless, lyrical, and expressive choral writing. It is the first to feature expressive polyphonic legato, so you can play advanced chord and syllable progressions with a single patch.

Insolidus can be the soft, distant light on a silent, snowy night; a contemporary scoring choir for epic and emotional pieces; your gentle and sleepy sonic texture; or the spark of any classical music composition.

The heart of Insolidus is 40 males and 25 females hand-picked by master conductor Petr Polonanik. The same ensemble is featured in the follow-up library, Silka

A variety of new recording and sampling techniques were used in Insolidus, making it the most realistic, instantly playable, and lyrical symphonic choir in existence. Our new Syllable arcs offer a naturally swelling motion of the choir, and the ability to control the number of syllables (2, 3, or 4) you want in the arc. Insolidus contains an advanced phrase-builder offering you the ability to create up to 64 strings of syllables. Along with short notes and sustains, it includes a deep assortment of new multi-vowels that were sampled dynamically, with different rhythmic accentuation. You have velocity based True Legato for Ah, Eh, Oh, and Uh.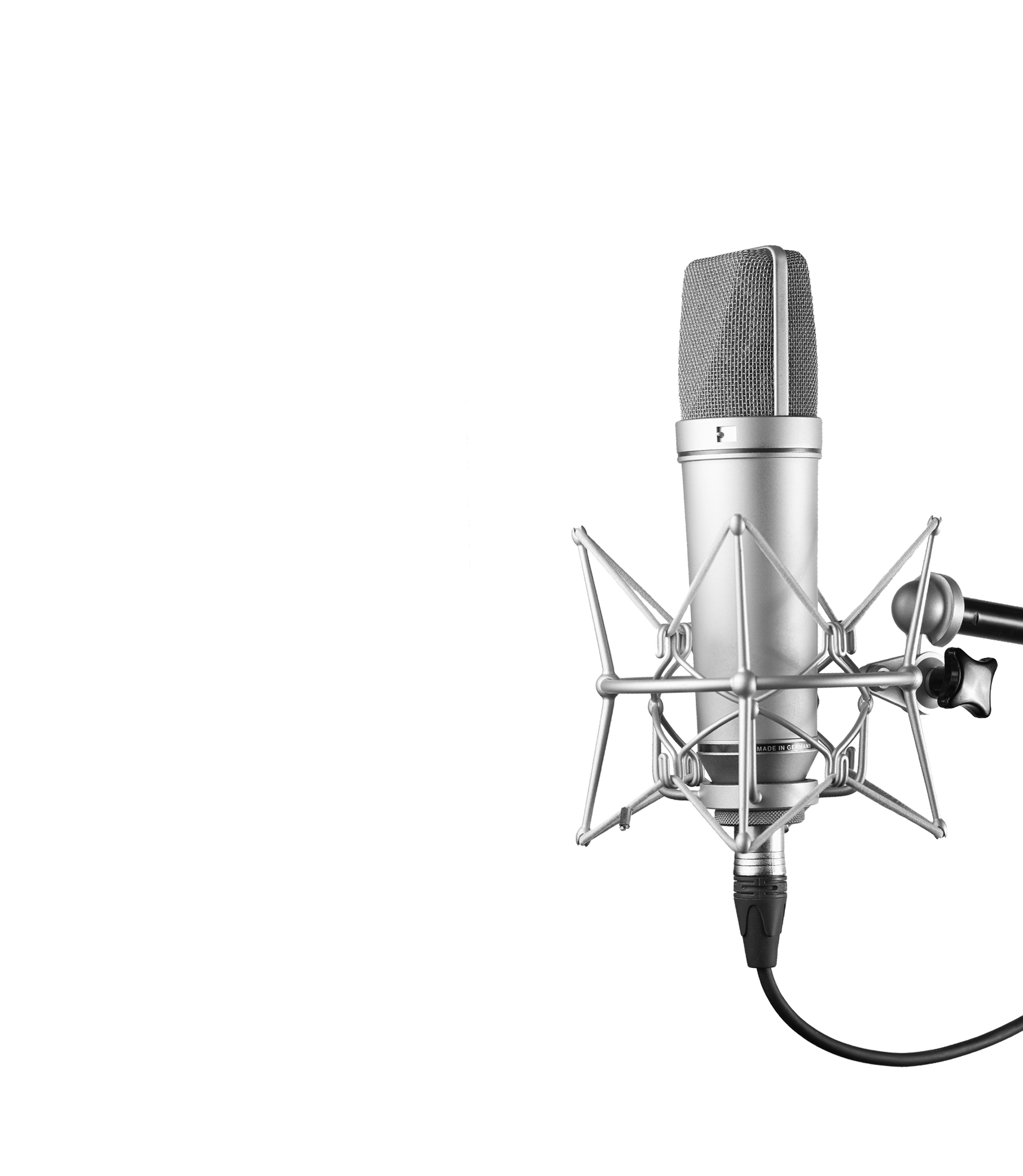 Polyphonic Legato and True Legato
One of the cornerstones of Insolidus is the ability to play the choir in true polyphony, whether you are creating beautiful swelling textures with our magical 2, 3, and 4 syllable arcs or creating more advanced phrases with dynamic multi-vowels. Insolidus also contains a large set of dynamically layered True Legato samples for common articulations such as Ah, Eh, Oh, and Uh. It can do anything you want.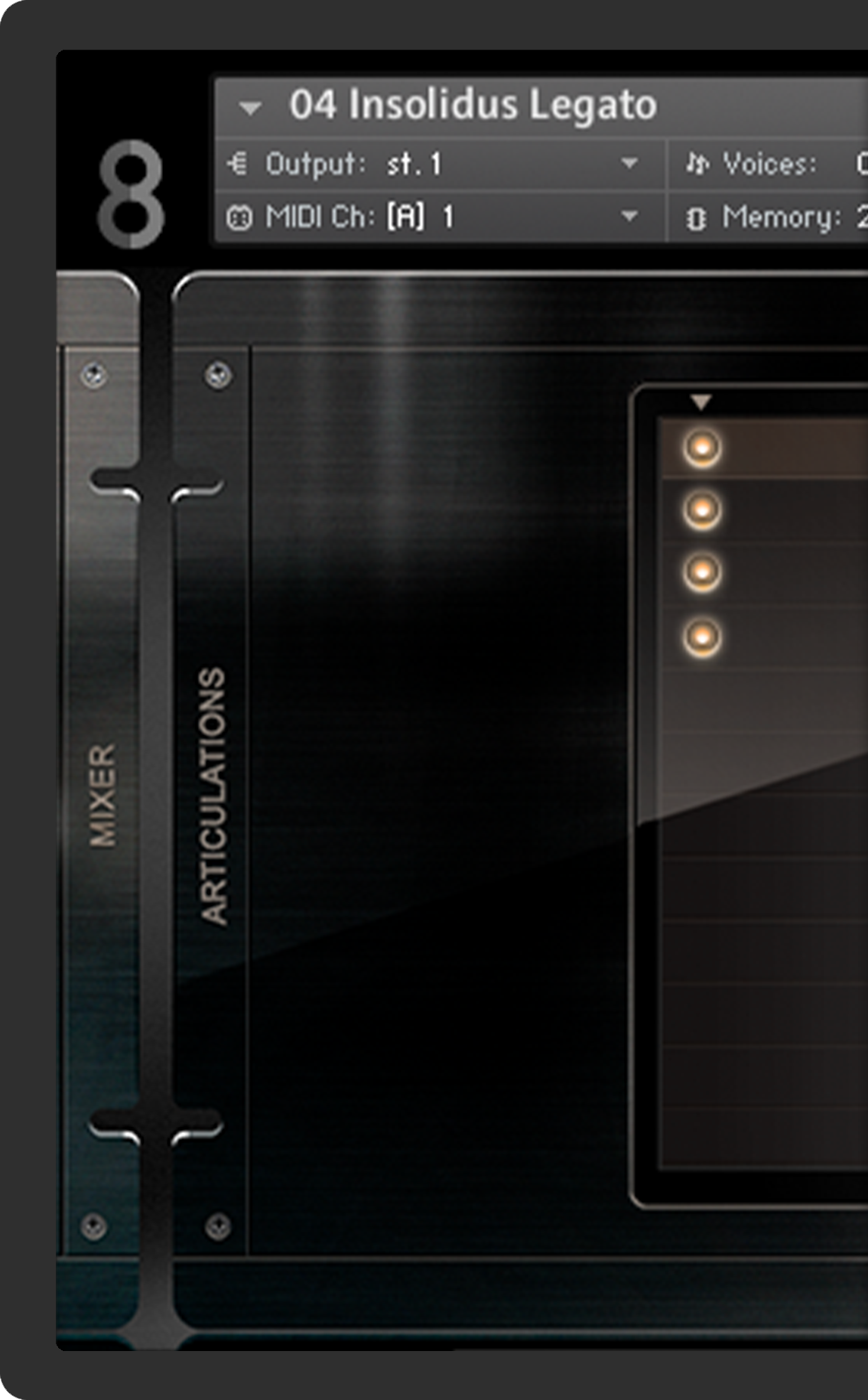 Advanced Phrase-Builder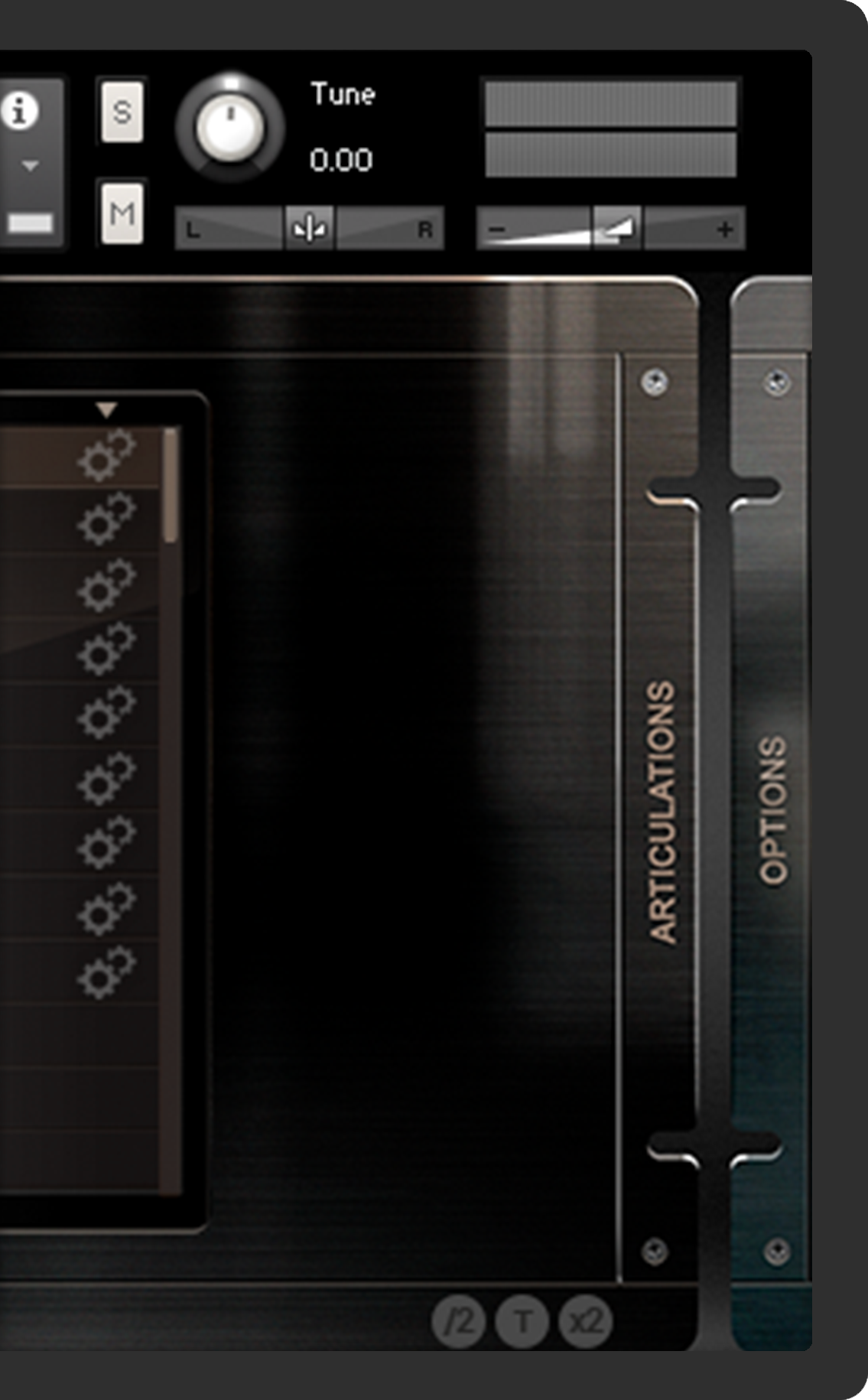 Insolidus contains a highly advanced phrase-building sequencer, allowing you to sequence up to 64 words. Whether you want to create a string of phrases using our new Arc Syllables (2, 3, and 4 syllables recorded in 4/4 and 3/4) or new dynamically responsive Multi-Vowels, everything adapts to your host tempo.
New-Generation Sampling Techniques
Insolidus contains a variety of new and proprietary sampling techniques developed specifically for the library. These include our new "Syllable Arcs" with polyphonic legato and "Velocity Based Multi-Vowels." Along with 8 microphone positions, you can also adjust the balance between the Male and Female singers.