Intimate Studio Brass
11.71GB / 28,399 Samples

Deep-Sampled Intimate Solo Brass
Advanced Individual Instrument Controls
Deep-Sampled Trumpet 1 & Trumpet 2
Deep-Sampled Trombone & Bass Trombone
True Layered Legatos
Tempo Synced & BPM Measured Articulations
Fluent Mic Control (Near-Field to Ambient)
Delivered by Download
Kontakt 5.8.1

 

Full Retail

 

(or later) Required
Production Costs: $68,000
READ MORE
READ LESS
Intimate Brass Quartet

With over 140 hours of session material recorded at Scotland's Premiere Recording Studio, Gorbals Sound, Intimate Studio Brass utilizes the best in modern recording and isolation technologies. We were able to capture all four players (Trumpet 1, Trumpet 2, Trombone, and Bass Trombone) simultaneously, ensuring that all articulations seamlessly blend between each solo player, allowing you to mix, match, and create your very own sound.

For this collection of instruments, we experimented with both the somber, softer side of brass as well as the eccentric and unconventional effects found in many pop, swing, and jazz productions. While not large in numbers, the unique properties of tight, dry, and close studio brass are essential for composing in these styles as well as many other modern compositions.

Each instrument features its own fully functional mixer, allowing you to fine tune the sound and positioning of your custom ensemble. This includes the brand new distance control which seamlessly blends between an upfront direct signal and a more spacious and ambient position.

8Dio Intimate Studio Brass gives you direct access to over 45 advanced and unique articulations, allowing you to create, balance, and customize your articulation matrix. You can save your favorite configurations and create a custom collection of playing styles that define your sound.

In addition to traditional articulations, we also included a range of unique muted and sound effect-based sound sets, allowing you to add interest and flair to your next composition.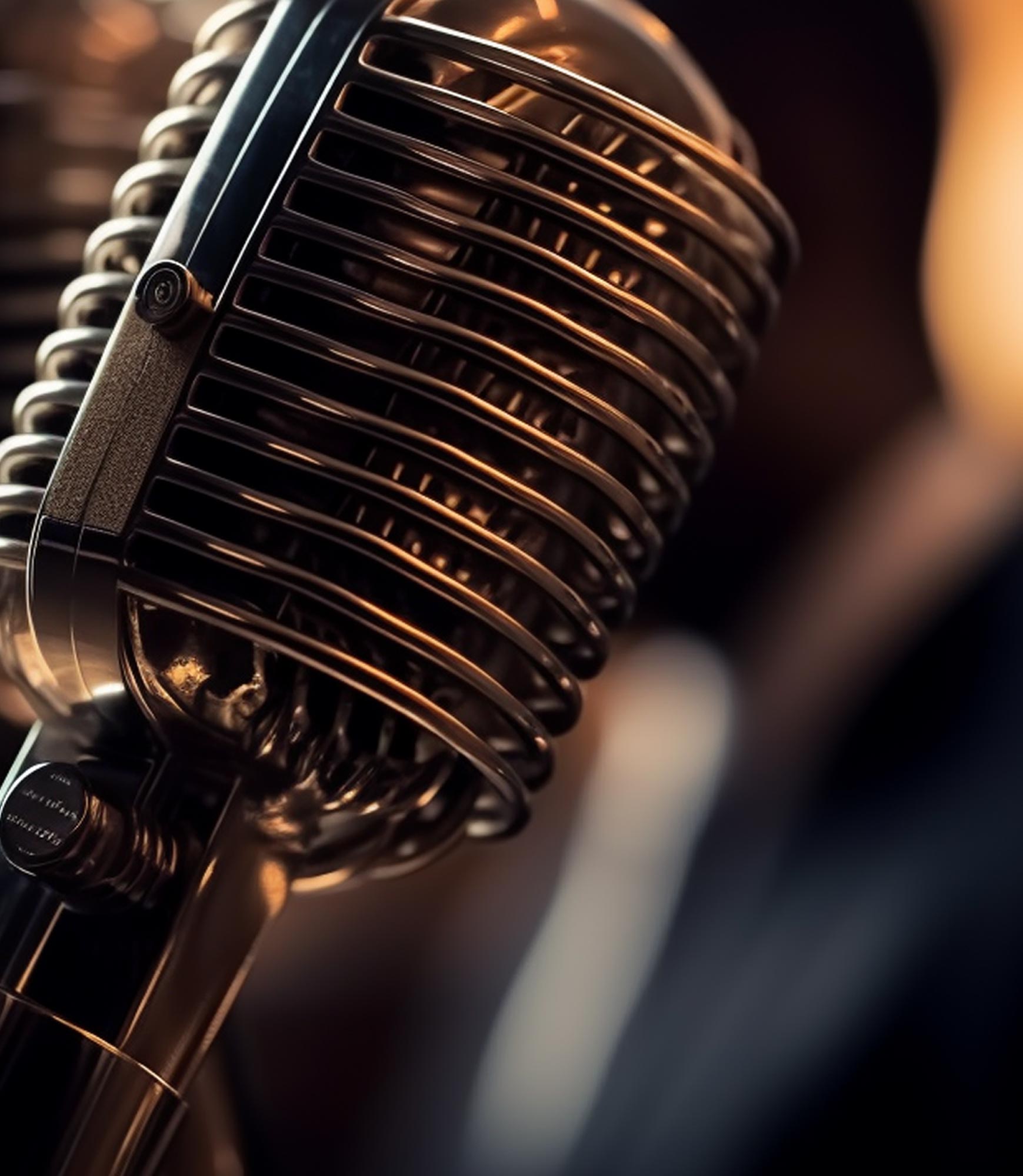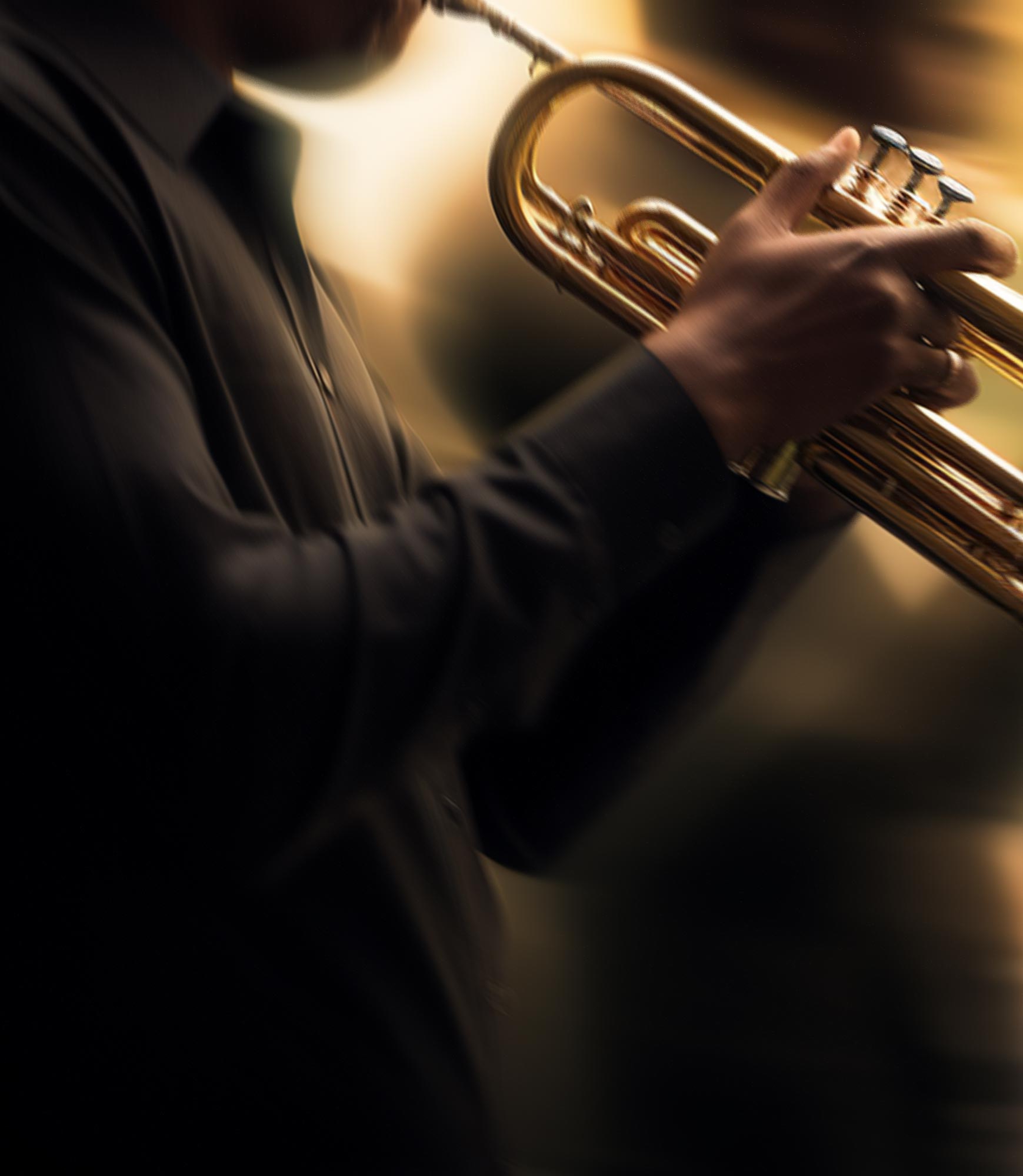 Intimate Studio Sound
With all four players recorded simultaneously, every articulation seamlessly blends between each instrument. From the expressive and smooth layered Legatos to the hyper-realistic dynamic flowing Arcs, Intimate Studio Brass offers a vast array of playing options with over 45 individually captured articulations per instrument.
Individual Instrument Mixer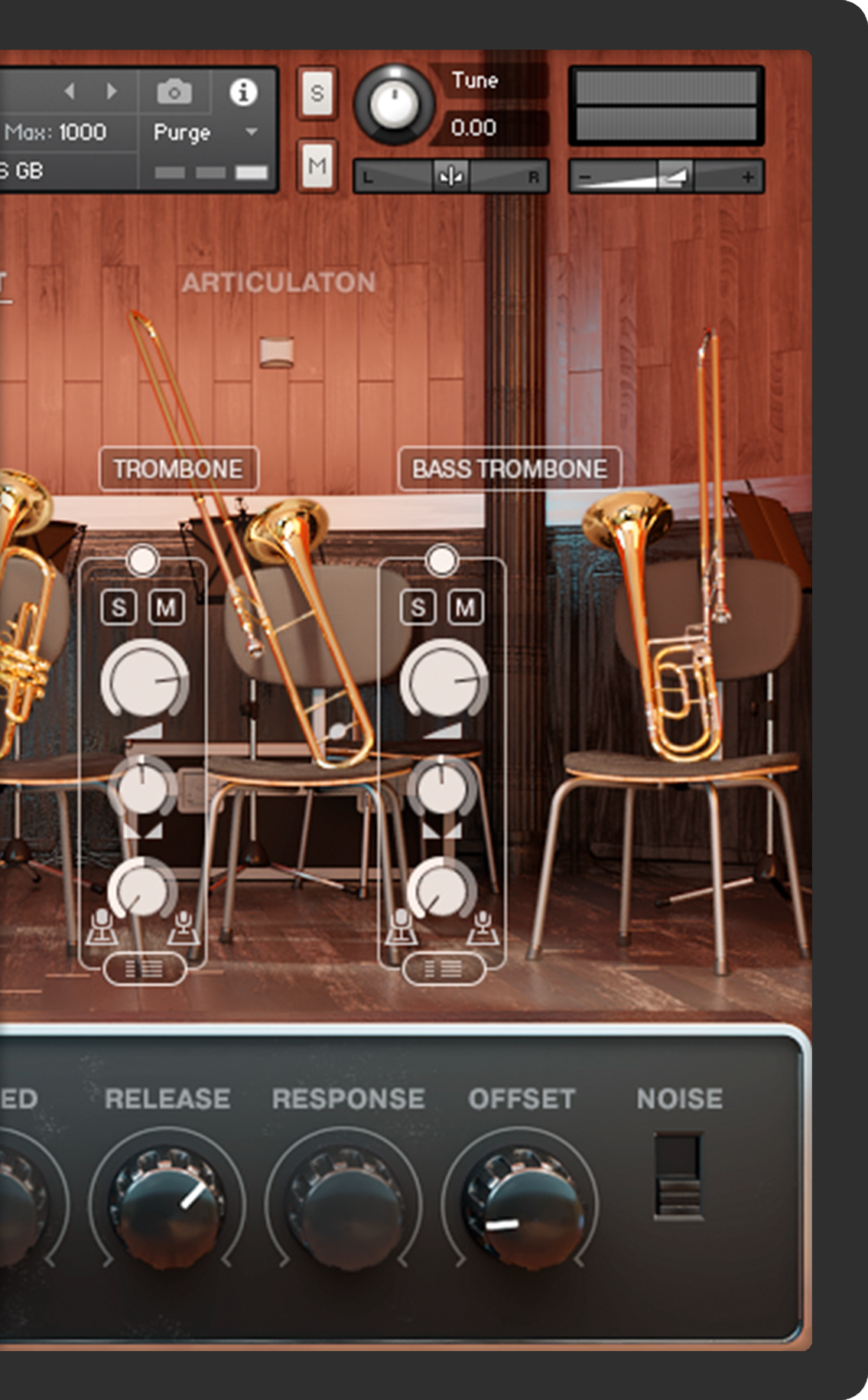 Advancing the concept of ensemble building, Intimate Studio Brass gives you the ability to create your very own custom Brass section, from a full four-piece quartet to individually recorded soloists. To further customize your ensemble, we have also included the ability to adjust the overall balance, panning, and even distance of each individual player.
Advanced Browser
Intimate Studio Brass allows you to load whichever articulations are needed for your project and save them as custom patches, with dozens of playing styles organized into four core categories: Traditional, Muted, Performance, and Effects. Everything is conveniently housed in one easy to use interface, so you can focus on making music even faster, and with complete freedom.