Majestica Series
240-Piece Epic Orchestra
8 Mic Positions (4 Hall & 4 Spot Mics)
Strings (100) and Brass (60)
Woodwinds (60) and Percussions (20)
Ultra Emotional Ambiences (30)
Ultra Analog Modular Film Basses (10)
Ultra Analog Brass Augmentations (20)
Ultra Orchestral Designs(250)
Ultra Power Percussion Kits (3)
Ultra Analog Spiccato Synths (50)
24 Bit / 96Khz (.ncw lossless format)
Majestica: 22

K Samples / (25.41GB *)

Majestica Pro: 57

K Samples / (58.94GB *)

Majestica

 

Ultra: 62K Samples / (66.08GB *)
Delivered by Download
Kontakt 6.7.1

 

Full Retail

 

(or later) Required
* after lossless compression
Production costs: $379,000
READ MORE
READ LESS
One Orchestra To Rule Them All

Majestica Pro and Ultra are the same Majestica you know and love, and so much MORE! It is the largest symphony orchestra ever sampled, containing 240 players divided into 5 sections: strings (100), brass (60), high woodwinds (30), low woodwinds (30), and percussion (20). We upgraded it to our new user-friendly Century UI. We have also included our Polyphonic Legato and TM Pro Arcs in this iconic library.

Majestica Pro (formerly 8W: The Eighth Wonder, exclusive to our V8P members) boasts an expanded array of 5 extra microphone perspectives: a spacious Wide option as well as 4 distinct spot mixes per ensemble. These spot mics become your creative allies, enabling you to spotlight and accentuate individual instruments. Craving more prominence for the burning, brassy sound of the cimbassos in the brass ensemble? Eager to amplify the impact of those Bartok pizzicatos from the basses, or feel the rumbling contrabassoons resonate through your entire body? Simply dial in the spot mics for any instrument and open a realm of extreme sound within the grandeur of the largest orchestra ever assembled.

Majestica Ultra is the complete arsenal of this colossally epic orchestral library. Complete with the entire Majestica Pro orchestra and mic positions, it is also enhanced with dozens of synths curated specifically for film scores and epic music, dozens of ambiences, and Hybrid Cinematic Effects. Majestica Ultra is truly the ultimate "score-in-a-box."

Derived from our exclusive V8P sample catalogue, Majestica is designed for composers and producers that desire the ultimate, unrivaled, epic symphonic sound. We spared no expense and there is nothing like this on the market.

Majestica Ultra was recorded at 96kHz in the same large, world-class orchestral hall used for exclusive V8P series and 8Dio instruments such as CAGE, AGE, and Lacrimosa Epic Choir. It includes 3 microphone positions (Mixed, Decca and Far). The UI system for Majestica was built from scratch and contains over 35,000 lines of code giving you the ultimate experience in ease, flexibility, and playability.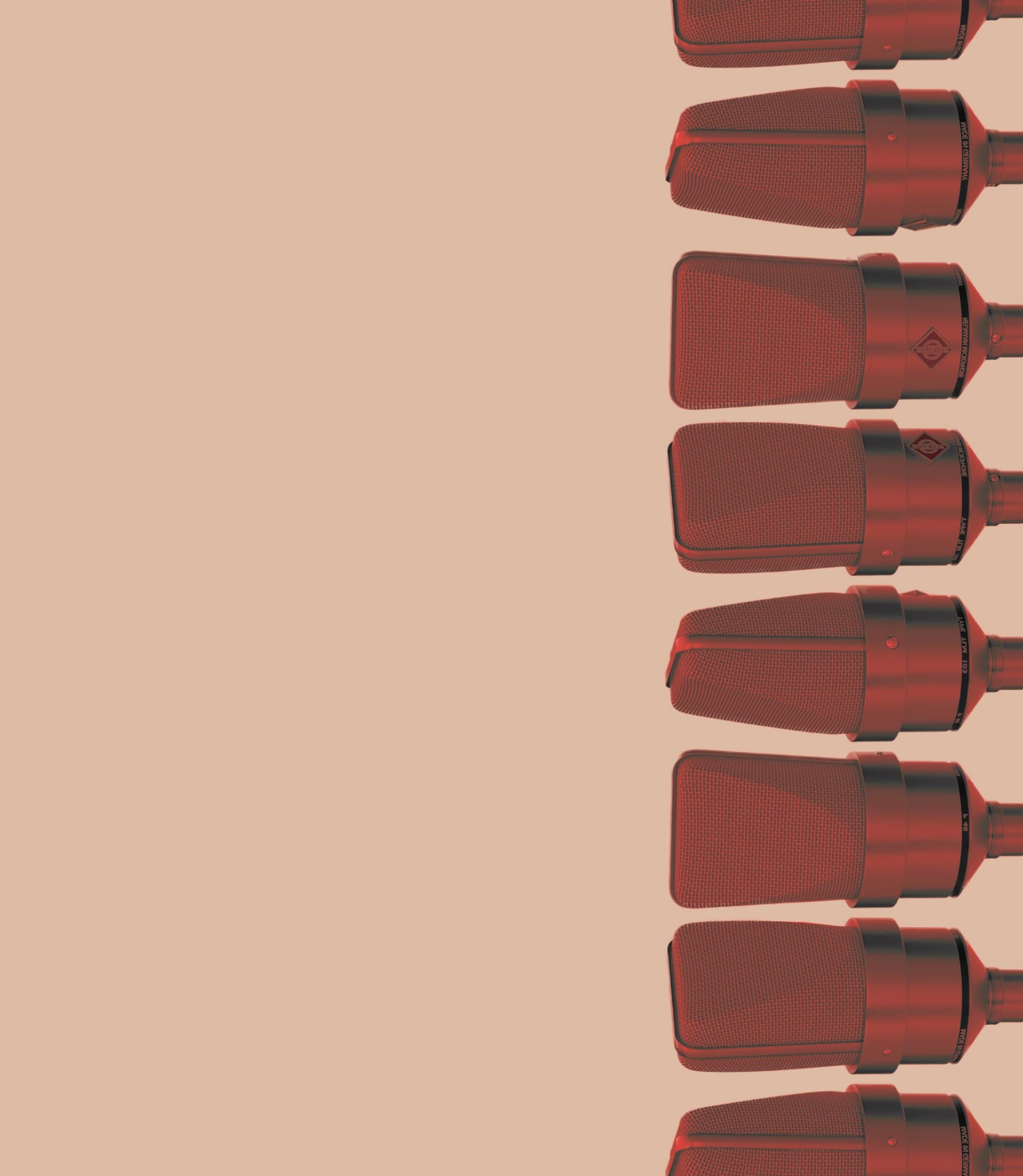 4 SPOT MICS
Majestica Pro's expanded microphone selection includes dedicated spot mics for each instrument. This gives you full control over the mix of violins, violas, cellos, and basses individually within the string ensemble. Trumpets, horns, trombones, and cimbassos can be isolated and brought out of the brass section. Get up close with the percussion for more precise hits and detailed booms, and experience the heart-shaking power of the cimbassos as if they're right next to you.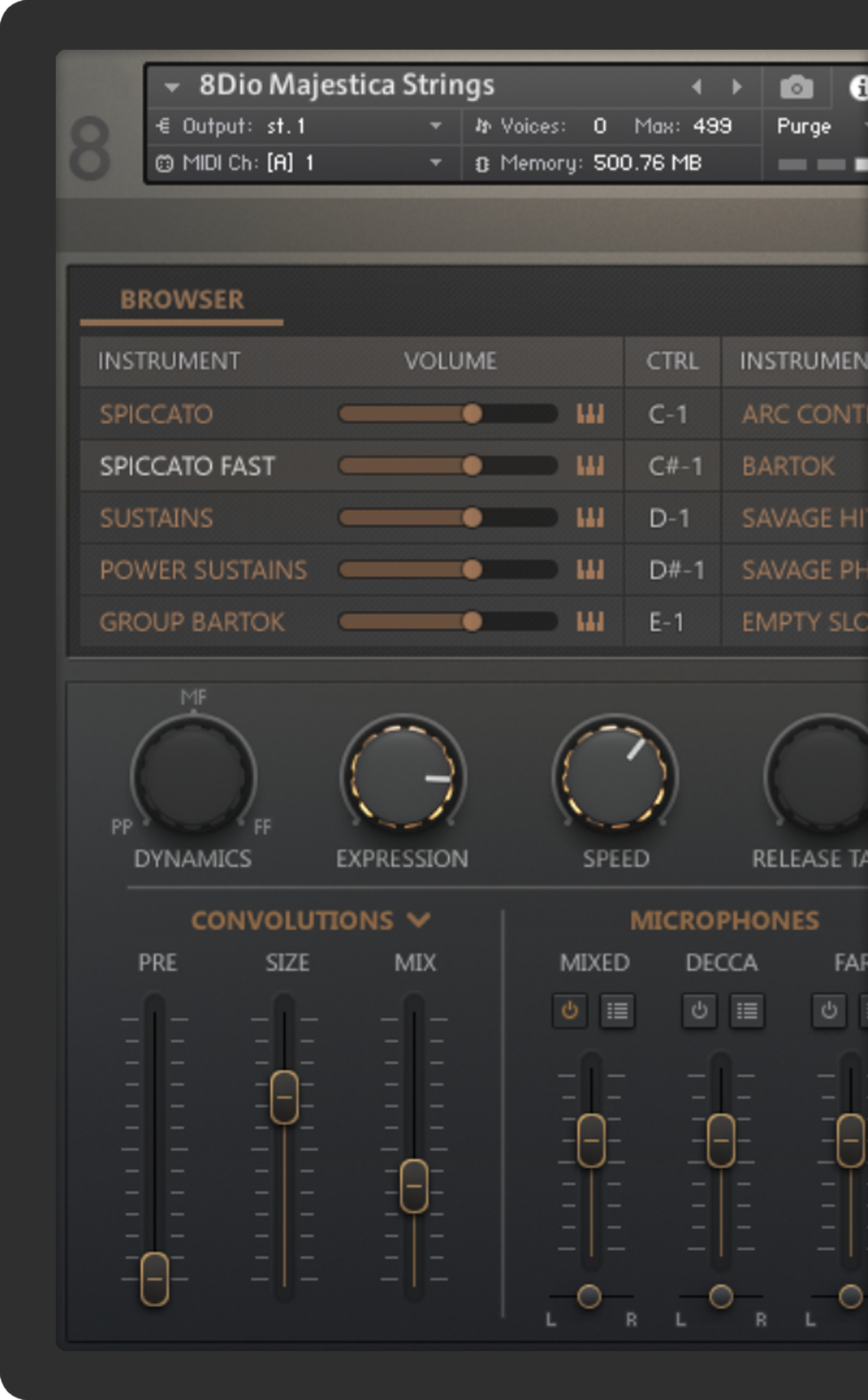 STRINGS AND BRASS
The 100-piece string ensemble contains 30 basses, 30 cellos, 20 violas, and 20 violins. The string section has natural legatos, regular and fast spiccatos, marcatos, bartok pizzicatos, col legno, expressive dynamic bowings (arcs) and more. The 60-piece brass ensemble contains 10 cimbassos, 10 bass trombones, 30 French horns, and 10 trumpets, with sustains, staccato, marcato, expressive arcs, rips, woops, bends, and other effects.
WINDS AND PERCUSSION
Majestica contains two separate woodwind sections: a low woodwind section with 15 bass clarinets and 15 contra bassoons, and a high woodwind section with 10 alto flutes, 10 flutes, and 10 piccolo flutes. The 20-piece percussion section contains ensembles of tom-toms, gran casas, timpanis, snares, tambourines, anvils, sticks, cymbals, tam-tams and gongs.