Misfit Synths
Kontakt VST / AU / AAX

2,101 Samples / 2.14GB
Deep-Sampled Toy Synths and Toy Synth Drums
10 Different Toy Synths w/ 2,000+ different waves
10 Different Toy Synth Drum Kits
Custom Designed Arpeggiator
Advanced User-Interface w/ built-in articulation system
New Front-Faced FX and Mod-Sequencer
Delivered by Download
Kontakt 5.8.1

 

Full Retail

 

(or later) Required
READ MORE
READ LESS
10 Toy Synths. 10 Toy Synth Drum Kits.

Misfit Toy Synths N' Drums is all about encapsulating the life, character and authenticity of ten Toy Synths and ten Toy Synth Drum Kits.

We started by gathering a highly unique collection of 10 different toy synths that you have probably never heard of, including the MY-100, 3701 Electro Keyboard, the Party Sound 2Y, PT1, and Chinese Qui synth. They all sound unique and we sampled over 2,000 waveforms in total. We custom designed a unique user interface for this library that allows you to combine different waveforms and run them through a highly advanced arpeggiator.

Misfit Toy Synths N' Drums also contains 10 unique Toy Synth Drum Kits with all the usual suspects (ex. Bass Drum, Snare Drum, Hats, Cymbals, Perc). We designed it so you can stack and load multiple kits on top of each other or side by side. The result is a rare gem when it comes to unique drum machine samples.

Misfit Toy Synths N' Drums comes with two parallel FX systems. First, our new Front-Faced FX gives you immediate control over the most important effects, including multiple filters, advanced gate with tempo controls, pitch and micro-pitch, easy delay and compression, and our new textural convolution reverb. We have also included our 3.3 Chaos FX Engine, so out of the box, not only do you own a unique product, but also a product packed with effects that will give you unlimited possibilities.

You've heard many synths and drum machines, but nothing quite like these. Pinky promise!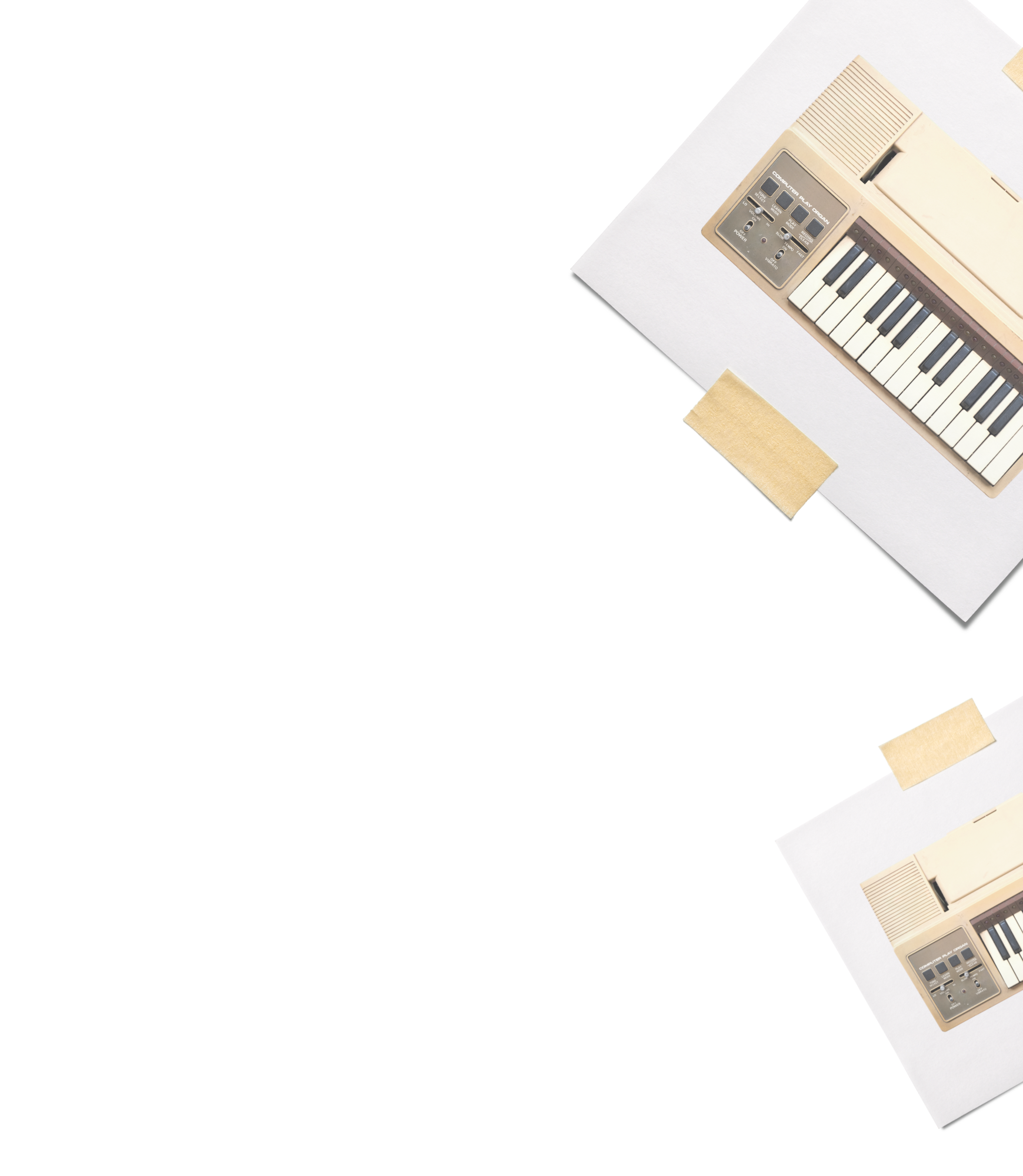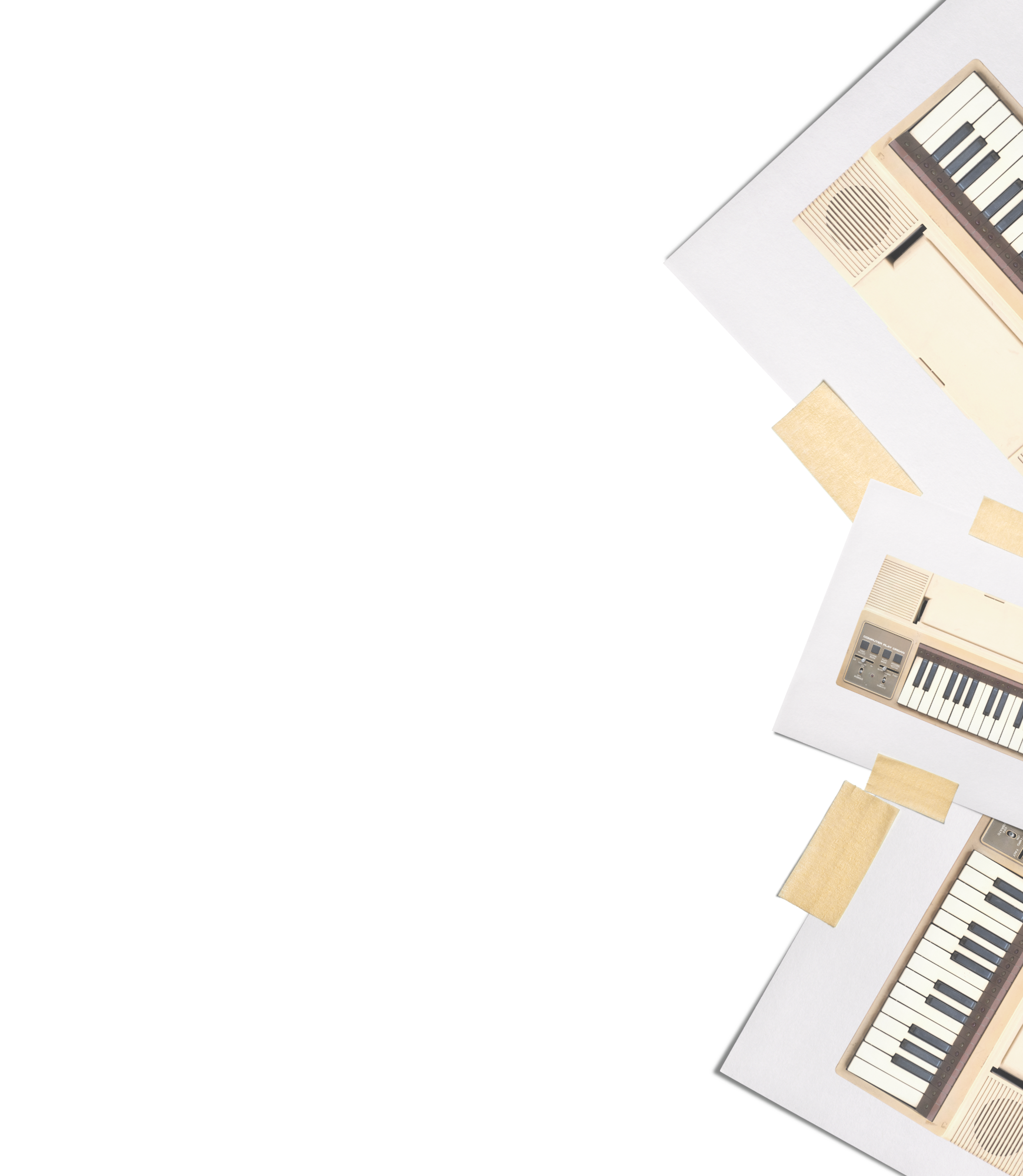 Authentic Toy Synths and Toy Drum Machines
It's no secret that most famous synths have been sampled many times. However, there is a hidden underworld of neglected toy synths, laying unsold on EBay and underappreciated for their childish uniqueness. We deep-sampled 10 different toy synths and 10 different real Toy Drum Machines.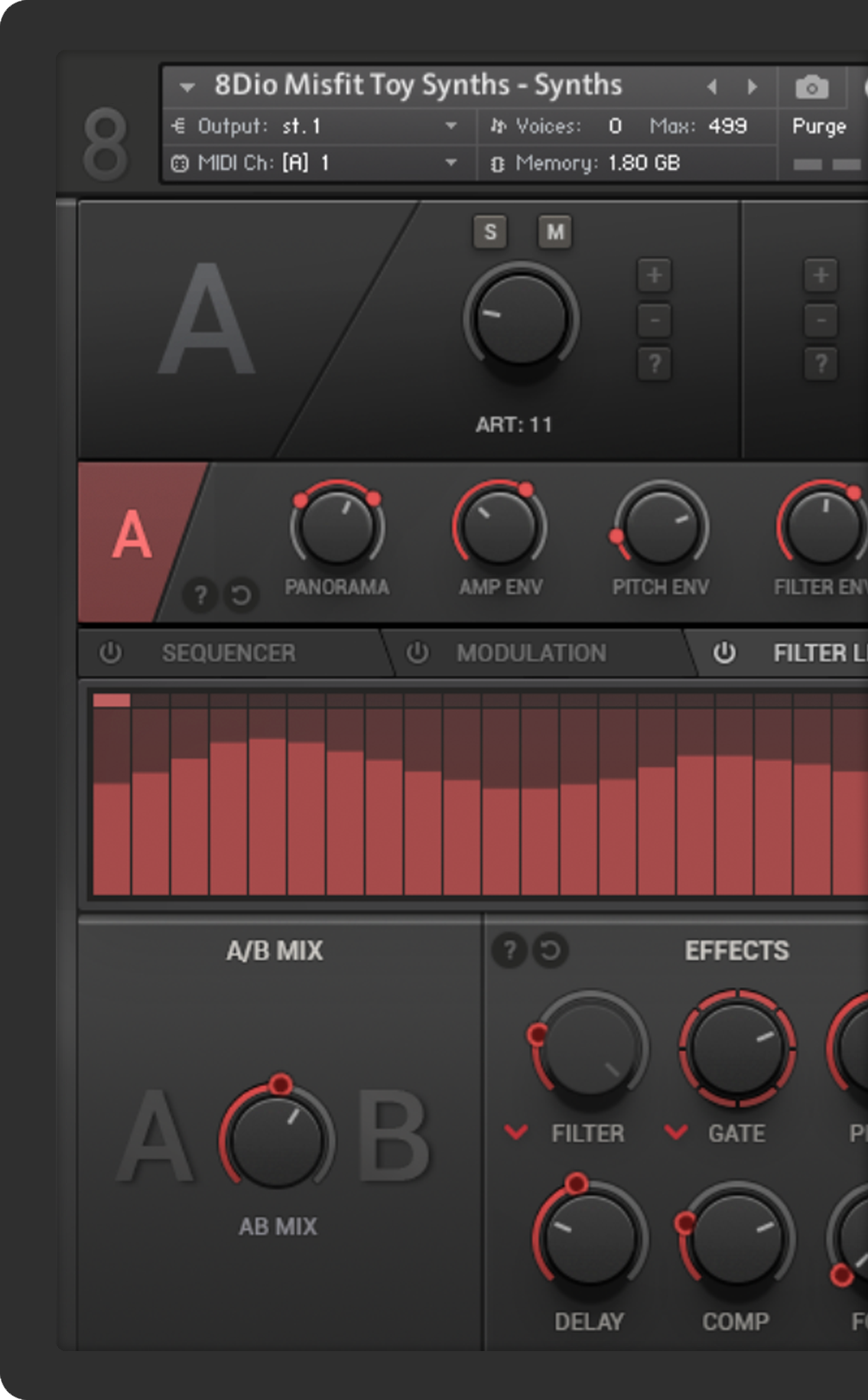 Pulse Architecture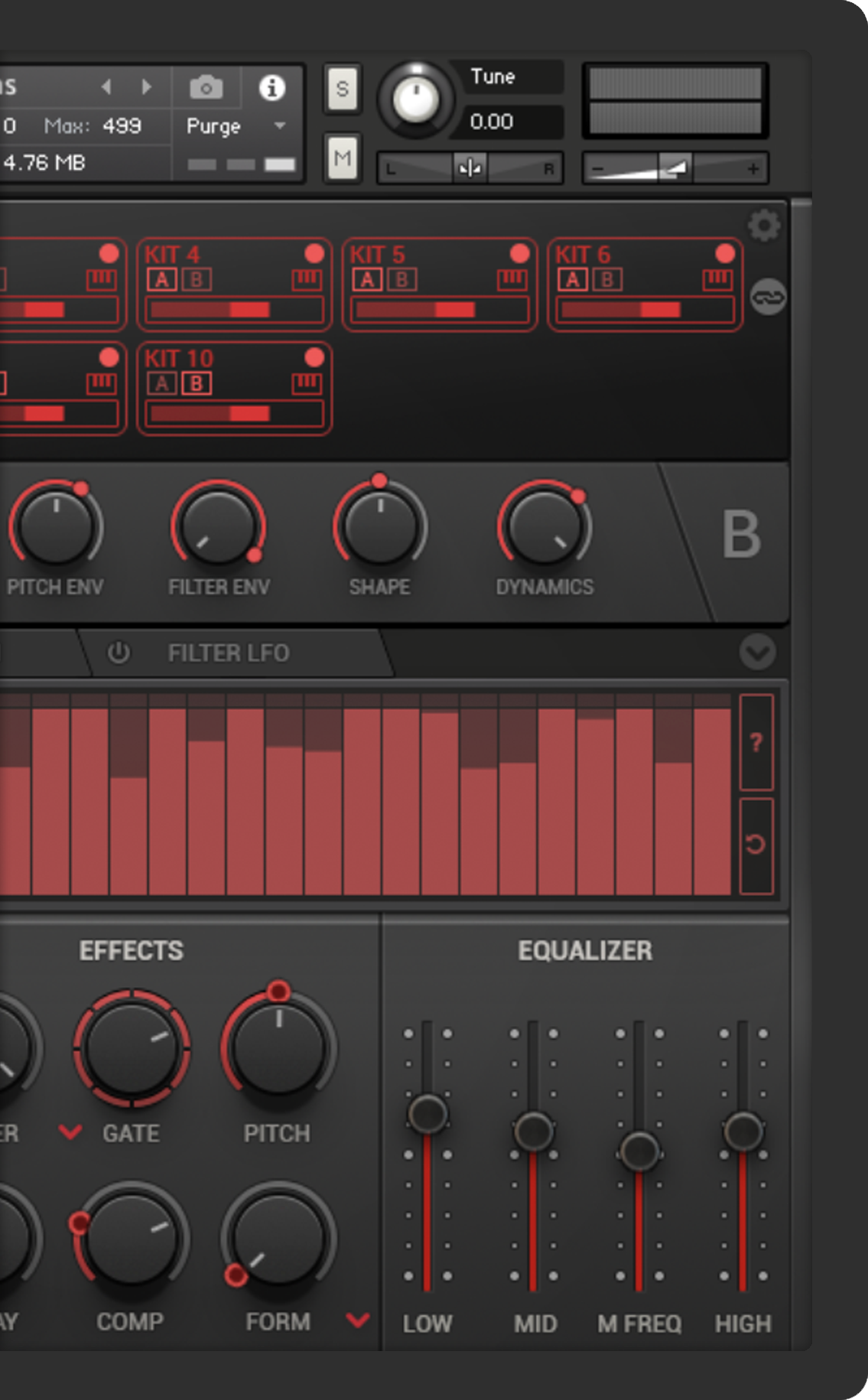 The Misfit Toy Series contains an advanced pulsing system that allows you to both crossfade and sequence between different articulations. Everything is synced to your DAW Host-Tempo. Whether you want to sequence/arpeggiate, modulate, control filter LFO in tempo, or do step-based crossfading between articulations, it's all there.
New Articulation and Preset System
The Misfit Toy Series comes with a new articulation and preset system. The articulations can be chosen for group A and group B, which can then be modulated and pulsated amongst each other. This allows for a unique ability to cross-fade and pulse between different sounds and create something entirely new in a matter of seconds.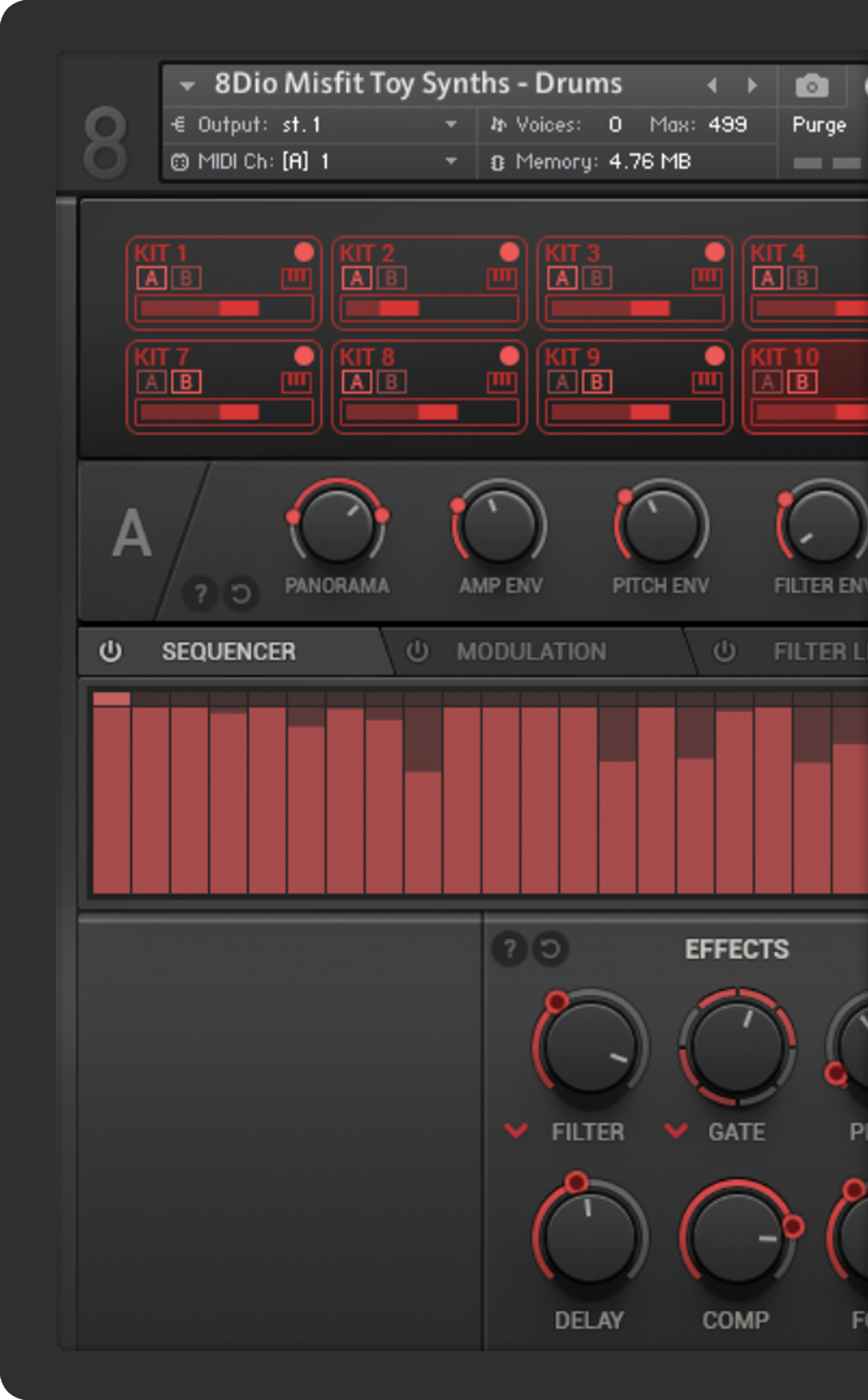 ARTS, SPECS AND REQS
Specifications:
Deep-Sampled Toy Synths and Toy Synth Drum Kits
10 Different Toy Synths w/ over 2.000 different waves
10 Different Toy Synth Drum Kits
Custom Designed Arpeggiator
Two Parallel FX Systems. Global FX and Chaos FX 3.3
New Textural Convolutions (Tempo-Synced to DAW)
Ability to morph two different articulations (A/B)
Ability to design your own Pulses from ground-up
Ability to RANDOMIZE all Front-Faced FX with a single click
Requirements:
Full Retail version of Kontakt 5.8.1 or later required
Not compatible with the Free Kontakt Player
Requires 2GB of hard drive space
Minimum: Mac OS X® 10.4 / 10.5, G5 1.8 GHz or Intel Core Duo 1.66 GHz, 1 GB RAM or Windows® XP (32 Bit) or Windows Vista® (32/64 Bit), Pentium® or Athlon XP 1.4 GHz, 1 GB RAM. 2 GB of RAM or more is highly recommended