Hybrid Tools 2
Kontakt VST / AU / AAX
Industry-Defining Hybrid Tools
Mega-Horns and Massive Percussive Rolls
Psychological Signature Sounds
Dubstep Trailer FX, Whooshes, Risers
Instant REVERSE, RANDOM, STACK and CHAOS
Advanced 3D-Rendered UI w/ ARP Sequencer
800+ Musical Sound Designs for Hybrid compositions
2.34GB
Delivered by Download
Kontakt 5.8.1

 

Full Retail

 (or later) Required
READ MORE
READ LESS
Epic Cinematic Tools

The 8Dio Hybrid Tools Series is the industry-leading standard for Epic Cinematic Scoring Tools. The defacto standard for modern scoring and production, Hybrid Tools 2 is the next evolution in contemporary musical sound design: a tool created for both composers and sound designers. The tool is specifically designed to add that hybrid/modern sound to your compositions.

The instrument contains a variety of core banks from the biggest mega-horns ever made to our new psychological signature sounds that burns into your brain. We created some insanely big percussive rolls, which are perfect for transitions, and a cool assortment of Dubstep Trailer FX. We also added fresh whooshes, risers, and slamming hits that all have that strong, cut-through sound used in many trailers.

In addition, we added a massive collection of cursed sounds, ideal for dark scoring and horror trailers, and new categories such as hybrid drones, hybrid noises, and epic kits. You will also find tonal elements, synth basses, manipulated choral effects, and manipulated roaring vintage race cars that sounds unbelievably cool. Hybrid Tools 2 also contains a new category known as Defcon, which contains a massive amount of never-before-conceived hybrid sounds.

The World's Most Popular Cinematic Series
Hybrid Tools 2 is the second chapter of our Hybrid series, which has been featured in hundreds of Blockbuster Movies, TV-Shows, and Video Games. This library includes a variety of Hybrid Sound categories, including Mega Horns, Epic Kits, Taiko Rolls, Whooshes, Drones, Synths, processed vintage race cars, and iconic Dubstep trailer effects.
Hybrid Effects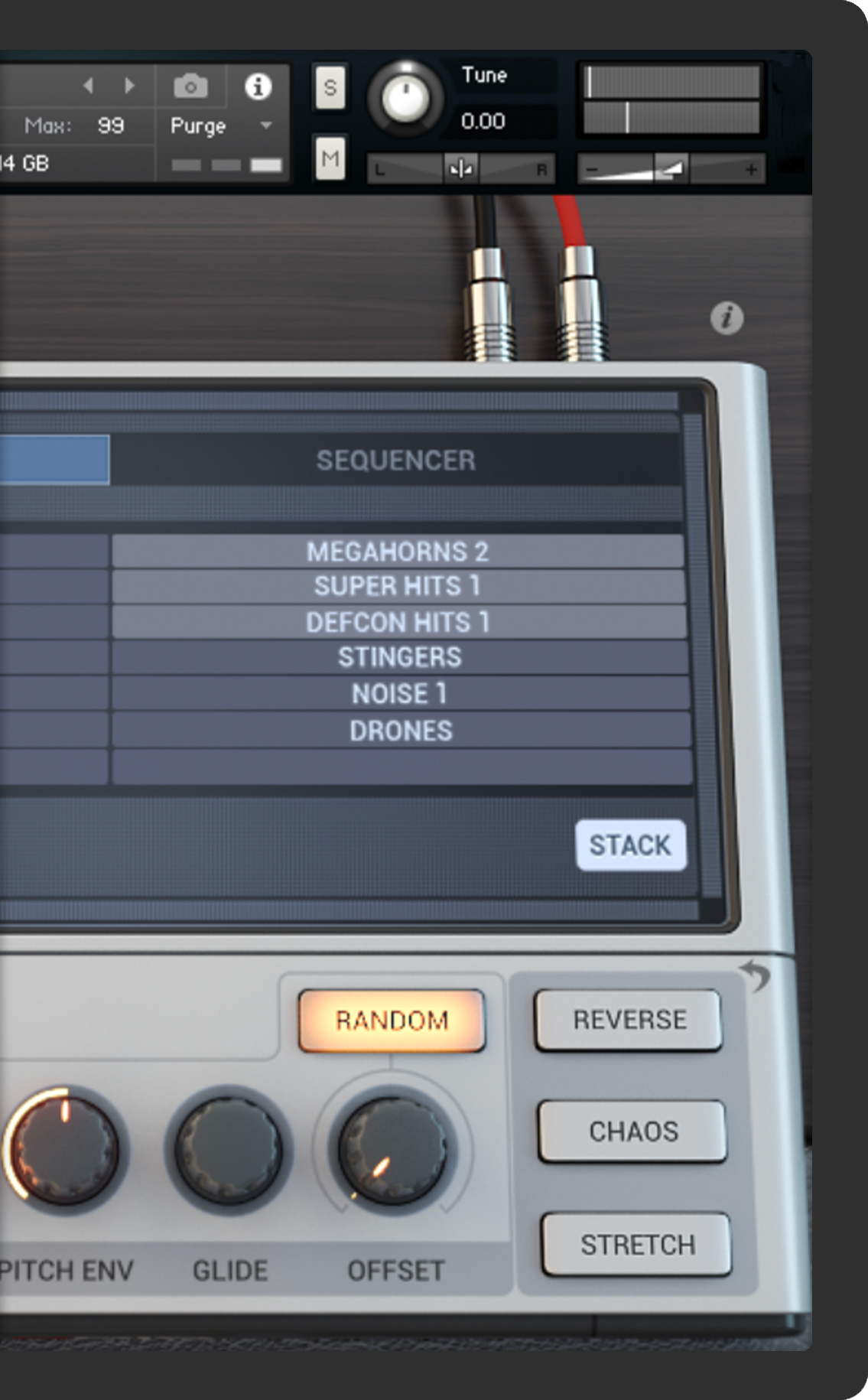 The new 3D-rendered UI offers you a slew of new features, including instant access to any articulation with a single click, a sequencer and arpeggiator, a one-click reverse button, and controls for attack, release, speed, pitch envelopes, offset and more.
New CHAOS FX 3.3 Engine
Our CHAOS FX Engine allows you to stack, randomize, reverse, and Chaos any patch with a single click. It is one of the most extreme features in Hybrid Tools. The CHAOS FX Engine allows you to randomize 1,500 sample parameters with one click!