Polyphon
5 Octave, 400 Pound, Antique Music Box
Delivered by Download
5 Octave Antique Music Box
Round Robin (repetition) sampled
8 Custom Variations
Dual Convolution Reverb
Bonus: Custom Ambiences
0.45GB
Kontakt 5.8.1

 

Full Retail

 

(or later) Required
READ MORE
READ LESS
A True Antique

8DIO's Polyphon instrument hails from Switzerland and is very much a true antique. We found it at a recording label auction, and rumor has it that when Dutch electronics manufacturer Philips® went into the world of music, (yes, they bought a few labels shortly after the 2nd world war, and sold them again in 1999, while producing a large volume of blank recordable CD's), they acquired Polyphons as a "sign," to be placed in each of their offices around the world.

Our instrument came with a huge collection of discs, and given the age, it was actually in a pretty mint condition. The instrument does not respond to velocity, as each hammer is played with the same level of pressure when the plectra hits the notes. But the notes do sound different all the time, as there is something truly anarchistic about the way the machine works. Even though it's totally mechanic, each note responds differently every time it's being touched, and we have aimed to reflect just that in creating this library.

8DIO's Polyphon is a 5-octave instrument. Each note has been recorded numerous times, and we have selected the ideal matches for each note, to make sure the instrument absolutely comes to life.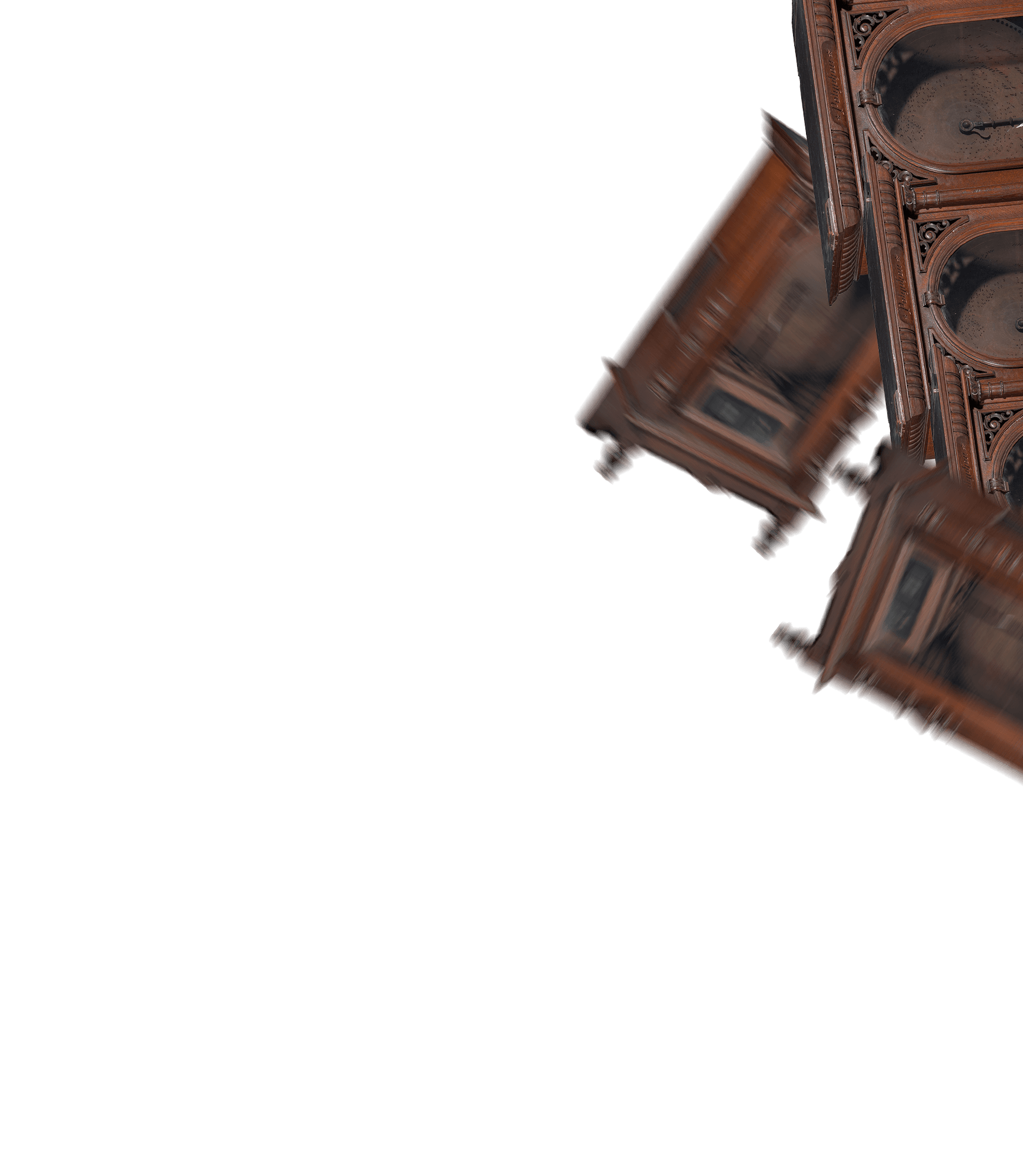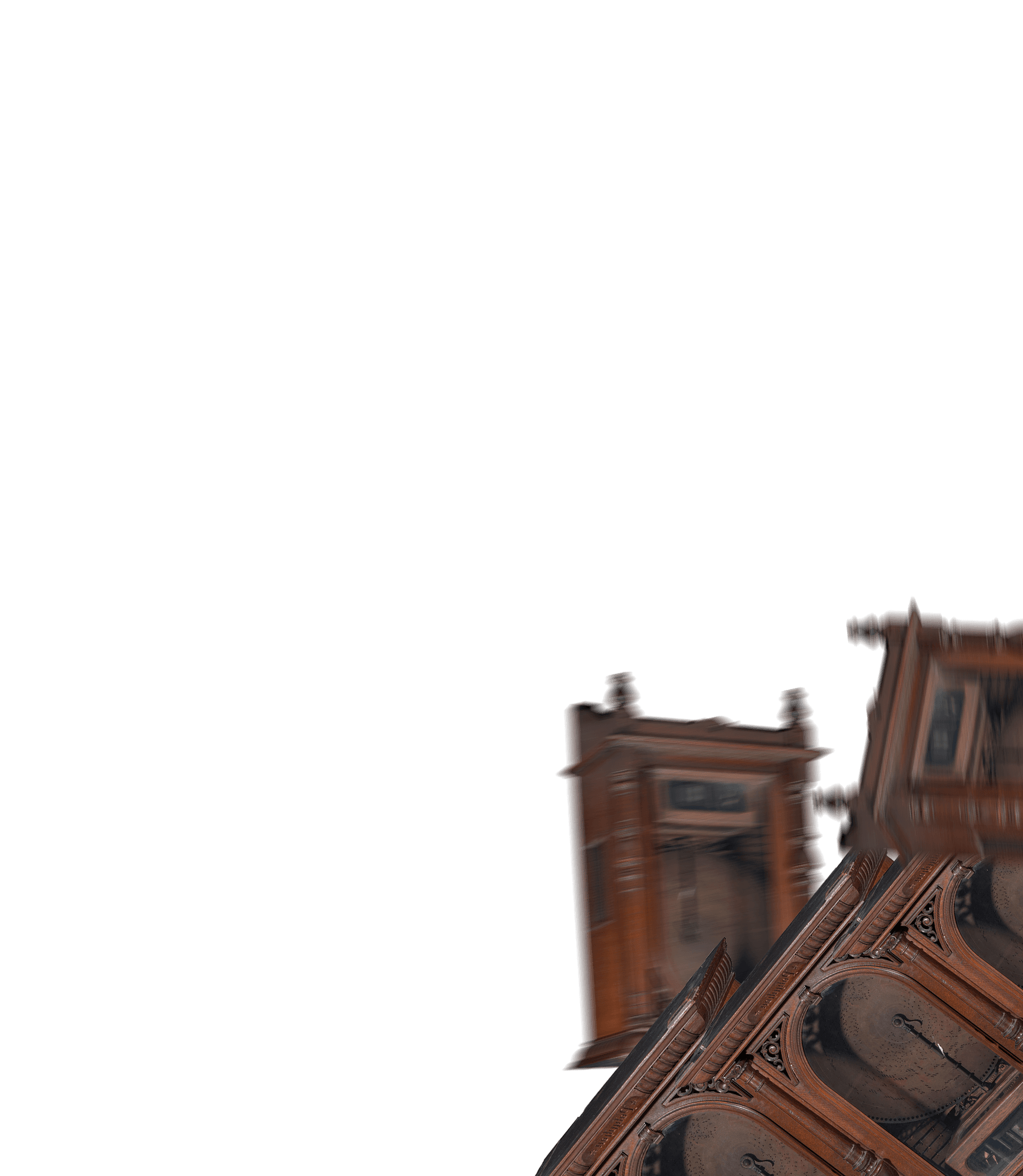 Polyphon Presets
The Polyphon lends itself very well to instrument design. We created 8 different core presets, which are all accessible directly from the interface. You can control elements such as Attack, Release, and 3-Band Equalizer right from the front-interface. We also created a large section of Polyphon ambiences, which are included in the bonus patch for the library. The massive effects section includes a variety of built-in effects.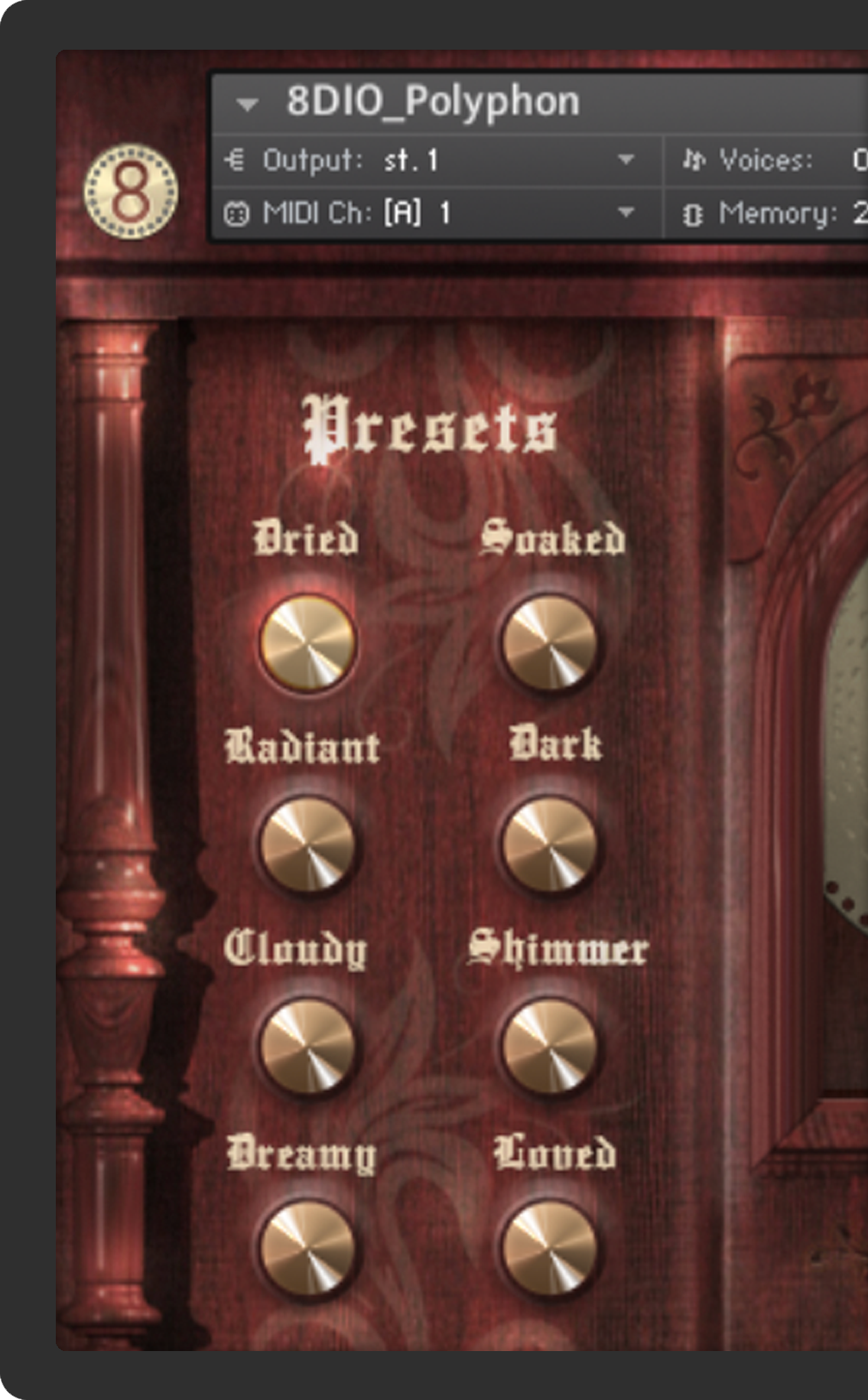 A technical wonder from the past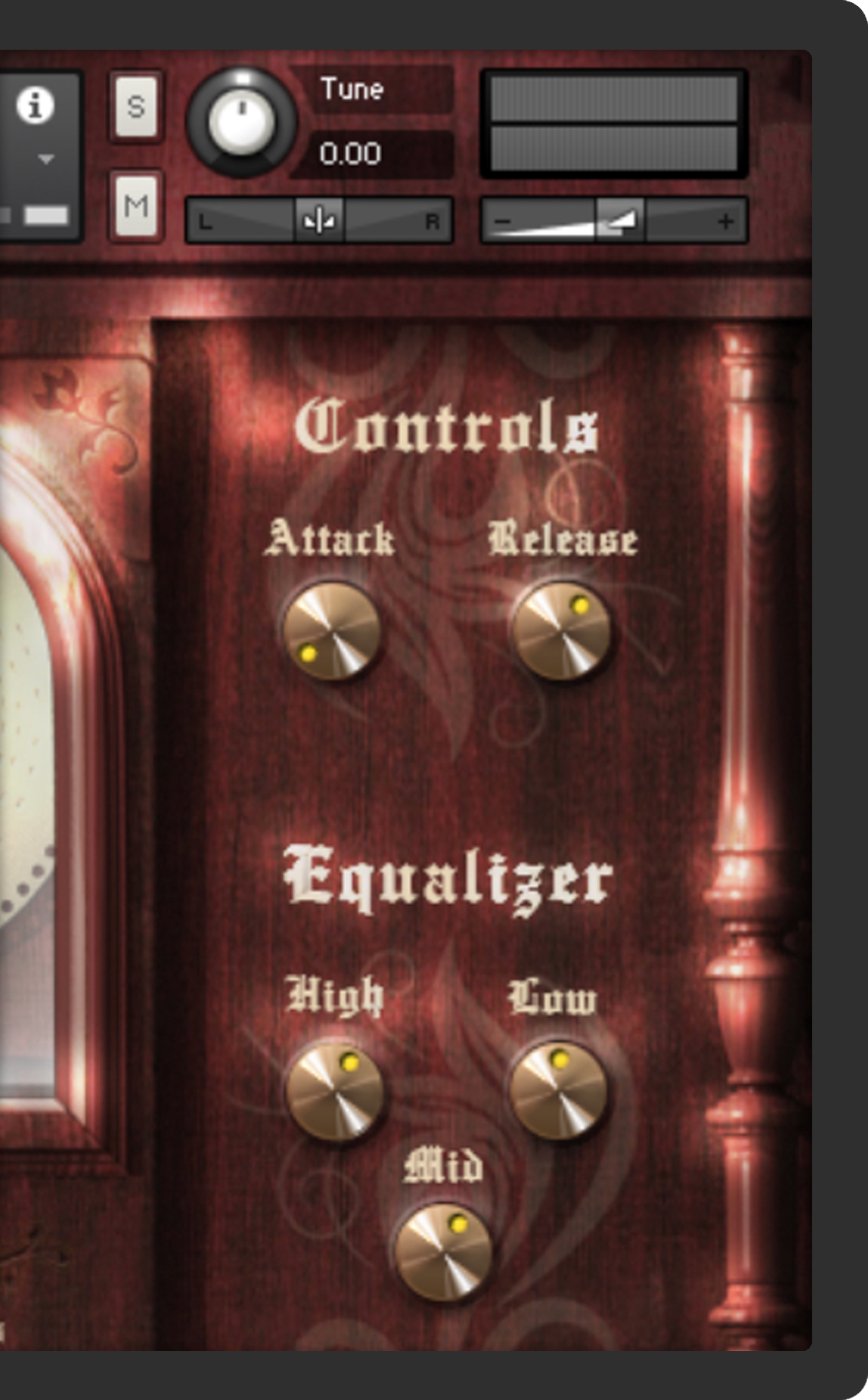 The Polyphon was invented in 1870 in Germany and is the first instrument to emulate the basic principles of what would become vinyl records. The Polyphon is essentially a hyper-extended, 5 octave music box. We disassembled this wonder of the world and deep-sampled every tine inside of the instrument. The end-result is a fully playable Polyphon.
Effects Heaven
The Polyphon also comes with a gorgeous set of built-in effects. We added Delay, Amp/Screamer Emulations, Lo-Fi (Bit-Crusher), Fuzz, Rotator, and two different types of convolution reverbs. The first has a variety of custom natural spaces, and the second contains a large selection of more experimental convolution shots.