PX Add On The Last P5
Deep-Sampled Prophet 5
Last production model ever made - rev 1.3
Includes All original factory programs
135 Factory Instruments, including raw oscillators
Raw Oscillators (Triangle, Pulse 1-3, Noises, etc.)
16 Modern Prophet 5 Programs (with A/B Mode)
3,855+ Prophet 5 samples
1.7GB Download
Delivered by Download

Prophet X or XL Hardware Synth Required

The Prophet X or XL must be running OS v2.1+
The latest operating system can be found HERE
**

Not compatible with Kontakt
READ MORE
READ LESS
PX Add-On 1: The Last Prophet 5

The Last Prophet 5 is our first official add-on for the Sequential Prophet X and XL analog hardware synthesizers.

We had the pleasure of deep sampling the last Prophet 5 ever made, which is also Dave Smith's personal unit (unit number 6427 / rev 1.3). We sampled every single program and some extras in the greatest fidelity possible, using an advanced signal chain of Jensen and Cinematic transformer pre-amps. We designed this signal chain specifically to preserve vintage synth recordings. The result is over 135 different instruments and a total of over 3,850 Prophet 5 vintage samples. The samples not only cover all the original patches, but also raw state oscillators in different states (Pulse 1-3, Saw, Sawtooth, Saw 5ths, Square, Sync 1-2, Triangle, Triangle Dirty, Noise 1-2, Noise Circuit, Noise HPF, and more).

We hope you enjoy this true vintage experience on your Prophet X & XL!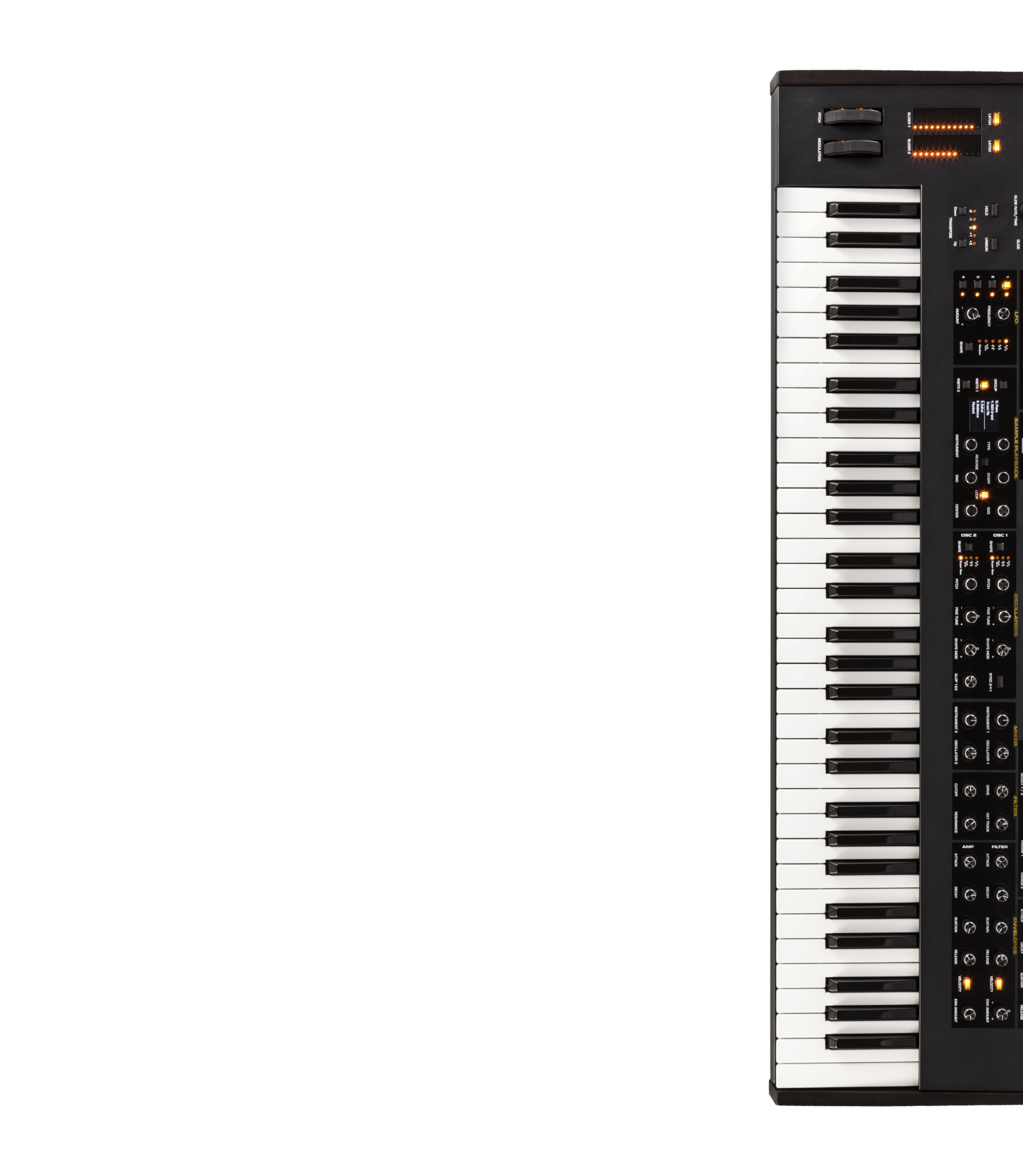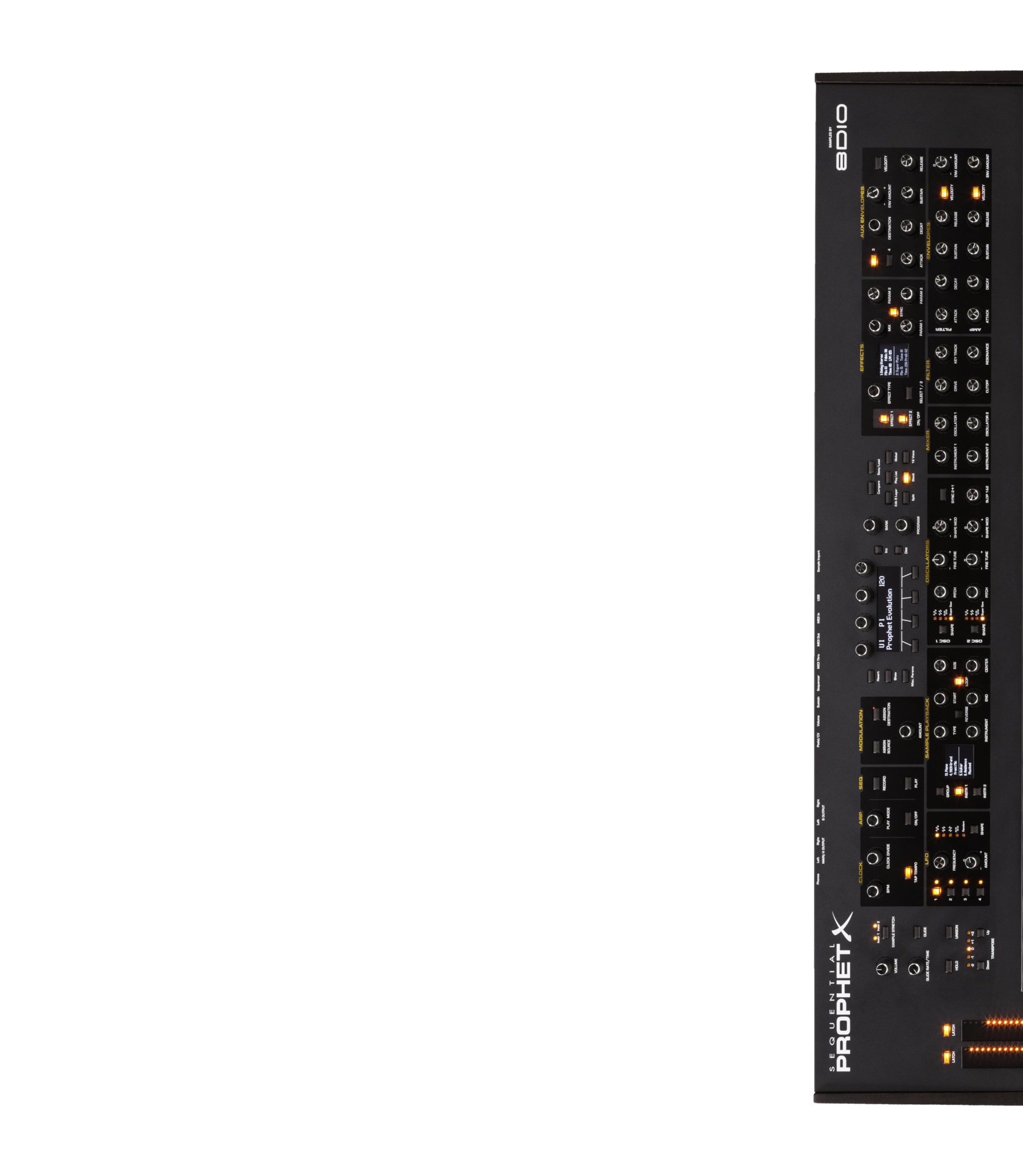 ARTS, SPECS AND REQS
Instruments:
02 Bass:
02. Bass In 5ths
03. Bass Unison

03 Brass:
02. Brass
03. Orchestral Brass
04. Plucking Brass
05. Slow Brass
06. Trombones
07. Trumpet Spit

07 Effects:
02. Alien
03. Banshee
04. Birds
05. Bomb Drop
06. Dead Droids
07. Descending Bells
08. Descending Pulse
09. Descending Reso
10. Dog
11. Electrocution
12. Final Frontier
13. Formula Race
14. Gunshots
15. Helicopter
16. Meow
17. Morning After
18. Noise Sweep
19. Rubber Knife
20. Spacecrafts
21. Steam Engine
22. The Landing
23. Thunder
24. Video Games
25. Water
26. Wind

09 Guitar:
02. Banjo
03. Slide Guitar

10 Keyboard:
02. Bark Organ
03. Church Organ
04. Clavinet
05. Clavinet Muted
06. Comping 42
07. Dulcimer Organ
08. Electric Piano I
09. Electric Piano II
10. Electric Wurlie
11. Harmonium
12. Harpsichord I
13. Harpsichord II
14. Jazz Organ
15. Organ
16. Organ Res
17. Percussive Organ
18. Percussive Piano
19. Reed Organ
20. Rock Organ
21. Spitting Organ
22. Toy Piano
23. Triffid Organ

11 Percussion:
02. Electric Drums
03. Snare
04. Tom Toms

12 Tonal Perc:
02. Clangorous
03. Digital Indigestion
04. Marimba
05. Reso Bells
06. Steel Drums
07. Timpani

14 Strings:
02. Ensemble Arco
03. Plucked Harp
04. Slow Strings
05. Solo Violin
06. Strings High
07. Strings Low
08. Violin Arco
09. Violins High

15 Synth:
02. Angelic
03. Ascending Bleeps
04. Camp Argon
05. Cutting Through
06. Delayed Harmonic
07. Detroit Solo
08. Digital Solo
09. Dupe I
10. Dupe II
11. Echo Repeat
12. Fat Sync
13. Filter Mod
14. Fourths Reso
15. Harmonic Sweep
16. Keg Solo
17. NYC
18. Octave Saw
19. Painful Solo
20. Percolating
21. Pulse Delay
22. Pulse Echo
23. Pulse I
24. Pulse II
25. Pulse III
26. Pulse Mod
27. Quack
28. Random Arp
29  Release
30. Repeat
31. Saw
32. Saw 5ths
33. Saw 5ths Detune
34. Sawtooth
35. Slide
36. Solo Sync 73
37. Square
38. Sync Comp
39. Sync I
40. Sync II
41. Sync Slow
42. Sync Sweep
43. The Nuge
44. Triangle
45. Triangle Dirty
46. Unison Glide
47. Noise I
48. Noise II
49. Noise Circuit
50. Noise HPF

16 Vox:
02. Whistle Glass
03. Whistle

17 Winds:
02. Ensemble
03. Flute Percussive
04. Flute W Trumpet
05. Flutes
06. Flutes 5ths
07. Oboe
08. Pipe Flutes
09. Reedy Solo
10. Store Clarinet
Presets:
Bank A1 (P1-16)
Super Solo A & B
Brass Solo A & B
Soft Arps A & B
Marimba A & B
Soft Harps A & B
Whistle A & B
Clarinet A & B
Old Days A & B
Warm Keys A & B
Everchange A & B
SideChain A & B
Butterwarm A & B
House OG A & B
That Sound A & B
Rode A & B
Chameleon A & B