Requiem Professional
Epic Cathedral Choir & Solo Singers

Over 15,500 samples / 14.45GB
4 Microphone Positions (5.1)
True Legato (PP/MF/FF)
24 Sustains, Staccato, Marcato with RR
42 Slow & Fast Phrases w/ host-sync
5 Solo Singers
20 Fast Latin Chants w/ Full Choir (SATB)
12 Slow Latin Sustains (MF) with Females

12 Slow Latin Sustains (MF) with Males
Kontakt 5.8.1 

Full Retail

 

(or later) Required
Delivered by Download
Production Costs: $129,000
READ MORE
READ LESS
Epic San Francisco Choir

Requiem Professional is a next-generation virtual choir developed for professional composers featuring full ensemble, divisi male/female, and 5 solo singers. There are 3 microphone positions for the ensemble patches, and 4 for the solo singers.

The library is based on a variety of new recording and sampling techniques, some which have never been deployed in choral sample libraries before. The library contains true (polyphonic) legato intervals from piano to forte, sustains, staccatos, ultra-forte marcato, tempo-synced Latin chants recorded at different speeds, and over 1,000 choral effects including whispers, shouts, clusters, demonic chants, sweeps, consonants without tone, claps, snaps, and more.

Requiem Professional was recorded in one of the most famous cathedrals in San Francisco and has the natural sound and acoustics of this world-class stage.

True Legato
Requiem Professional contains a gorgeous deep-sampled selection of true legato sustains, which are completely smooth and life-like. The true legatos come in three main articulation groups: "Ah", "Eh" and "Oh," each with smooth dynamic x-fade controls. The true legatos are also designed to be used in conjunction with the Requiem multi-vowels / poly-sustains. Used together, you can create completely realistic choral pieces.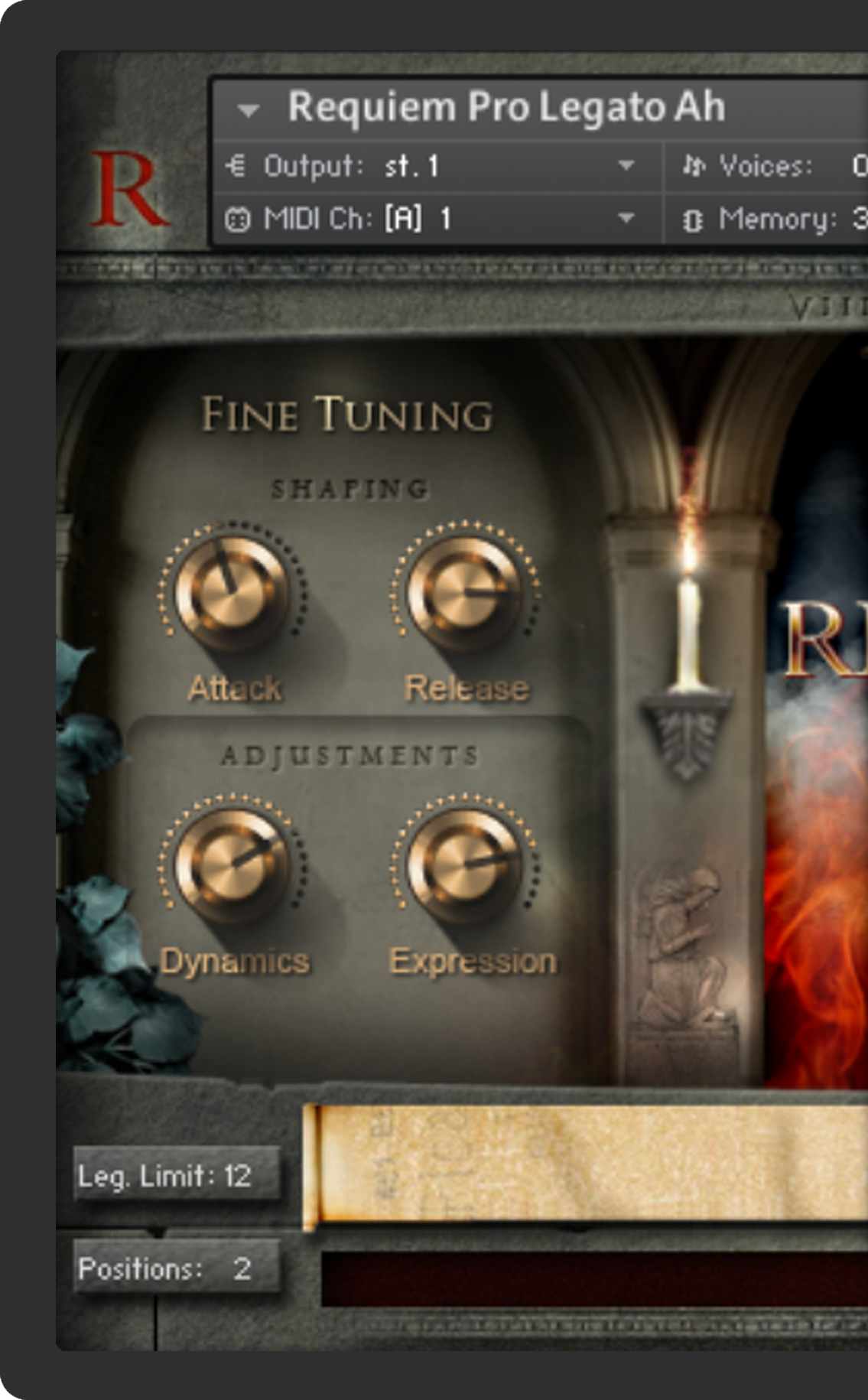 5 Solo Singers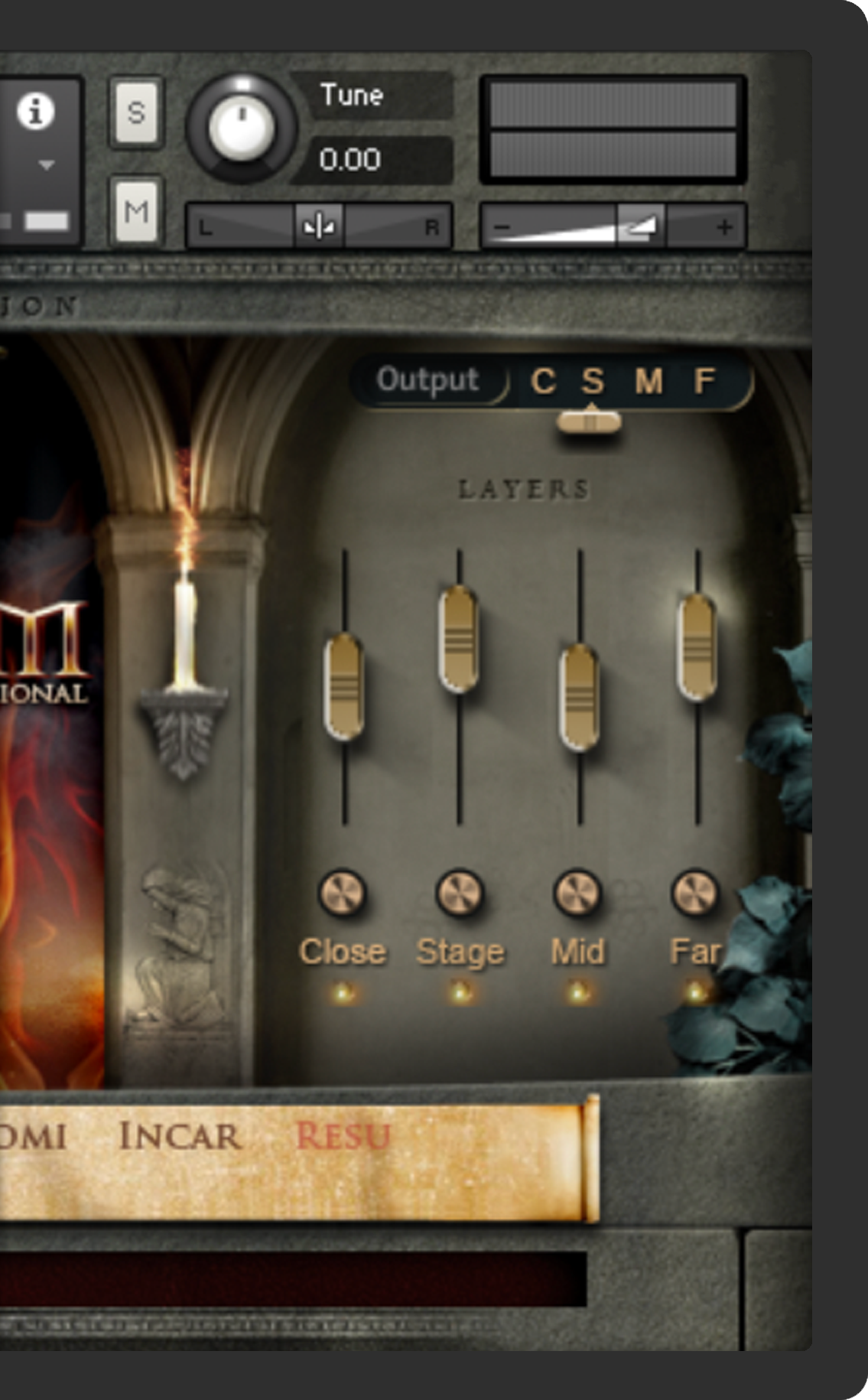 Requiem Professional contains 5 world-class solo singers, including two sopranos, an alto, a tenor, and a bass. All the soloists have identical articulations, so you can create advanced harmonies by mixing them. The Solo Singers also come with a unique 4th spot microphone position, allowing you to render them in front of the general choir.
Thousands of Choral Effects
Requiem Professional contains the most comprehensive effects section ever sampled. The choral effects allow you to do incredible things with the choir, including assorted body percussion (ex. stomp, clap, teeth-clack, whispers, rain-claps, thunder fx, etc), consonant sounds, sweeps, numbers, trills, ambiences, glissandos, shrill, and gender separated effects.