PX Add On T8
The Sequential Circuits T8
Deep-Sampled Custom Patches
120 Custom Instruments
16 Programs featuring A/B Modes (32 preset layers)
3,869 Samples
1.53 GB Download (3.29 GB Uncompressed)
Delivered by Download

Prophet X or XL Hardware Synth Required

The Prophet X or XL must be running OS v2.1+
The latest operating system can be found HERE
**

 

Not compatible with Kontakt
READ MORE
READ LESS
PX Add-On 5: T8

The Prophet T8 was one of Sequential's flagship instruments, created in the early 80's with pure analog architecture. Its substantial, full-size, weighted keyboard combined with its range of features (MIDI integration, velocity, aftertouch, sequencer, and a variety of keyboard modes) made it a milestone in technology and instrument innovation alike.

The diverse range and character of the T8 have stood the test of time, making the instrument almost as iconic as its predecessor, the Prophet 5. The Prophet T8 is considered one of the finest polyphonic analog synthesizers ever made, and with only 800 units produced, the T8 has become highly sought-after by many synth enthusiasts and pro musicians.

The T8 Add-On is sampled with astonishing detail and laid out in the same intuitive format as our other Add-On packs, allowing you to access the full range of sounds easily, create entirely new instruments and presets, and combine with existing sounds for unlimited variety. You can combine the iconic sounds of this synthesizer with the latest features of your Prophet X or XL.

We didn't just sample any Prophet T8; we sampled Dave Smith's very own hardware unit. Being one of the best maintained T8's in existence, we were able to capture its iconic Prophet tone and the full range of every single original factory preset.

We hope you enjoy this authentic vintage experience on your Prophet X & XL!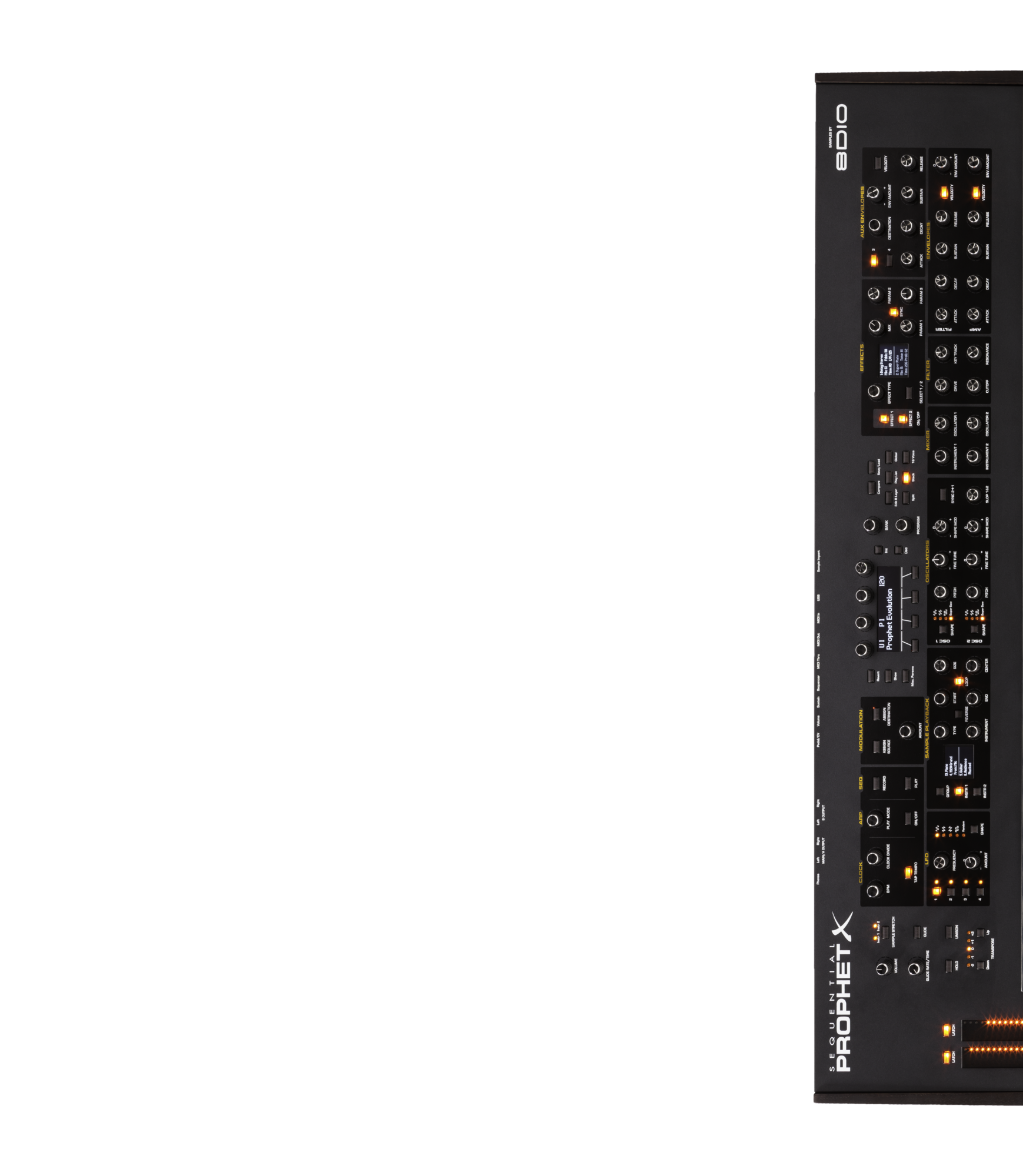 ARTS, SPECS AND REQS
Instruments:
Brassy Strings
Bright Brass
Classic Brass
Electric Brass
Ens Brass A & B
Horns
Plucky Brass
Vintage Brass
Arcade Misfire
Pied Piper A & B
Screech
SFX
Wind
Clav I
Clav II
Clav Muted
Eastern Homage
Electric Tine A & B
Gentle Tines
Happy Keys
Harpsichord
Honky Tonk
Key Bloom
Organ Church A & B
Organ Electric
Organ I A & B
Organ II A & B
Rhodesy
Stranger Keys
Wurli Homage
Big Bells A & B
Steel Drum A & B
Timpani Toms A & B
Vibalimba A & B
Xylophone
Electric Cello
Electric Ens A & B
Electric Viola
Ens Strings
Harp A
Harp B
Single String A & B
Solo Cello
Solo Viola
String Pressure
String Small
Vintage A & B
Violin A & B
Angelic
Blip Tone
Chorus A & B
Comic Wow
Electric Fade
Fading
Josef Filter
LFO Wobble
Maynerd
Metallic
Pleides
Poly Mod A & B
Polyglide A & B
Pressure A & B
Pulse 1 A & B
Pulse 2 A & B
Pulse 3 A & B
Pulse Monster
Resonant Peak
Saw A & B
Saw Tri
Sharp Saw
Space Trek
Square A & B
Super Lead
Super Perc A & B
Sync 1 A & B
Sync 2 A & B
Sync 3 A & B
Sync 4
Sync Sweep
The RDW
Triangle
Unison Bass A & B
Unison Drone
Unison Lead A & B
Unison Lucky A & B
Unison Sync
Video Games
Warble
Clarinet
Newt Flute
Presets:
Bank A1 (P57-72)
A1/P57 – Gnar Bass A & B
A1/P58 – Kilo Bass A & B
A1/P59 – Xray Bass A & B
A1/P60 – Opaq Bass A & B
A1/P61 – Huuj Stab A & B
A1/P62 – Grit Stab A & B
A1/P63 – High Stab A & B
A1/P64 – Giga Stab A & B
A1/P65 – Film Lead A & B
A1/P66 – Cyan Lead A & B
A1/P67 – 2001 Lead A & B
A1/P68 – 1985 Lead A & B
A1/P69 – More Lead A & B
A1/P70 – Nite Synth A & B
A1/P71 – Mirh Synth A & B
A1/P72 – Path Synth A & B
Specifications:
Size: 3.29 GB (Uncompressed)
Files: 3,869 audio files
Resolution: 16 bit / 48 kHz (Down-Sampled from 24 bit / 96 kHz)
120 Deep-Sampled Original Instruments
16 Hand Designed and Stackable Presets with A/B Modes