PX Add On Nuno 60
Captured From Analog Source

16 Programs featuring A/B Modes (32 preset layers)
Perfectly Maintained Original Hardware
1.1GB Download Uncompressed
Delivered by Download

Prophet X or XL Hardware Synth Required

The Prophet X or XL must be running OS v2.1+
The latest operating system can be found HERE
**

 

Not compatible with Kontakt
READ MORE
READ LESS
PX Add-On 9: Nuno 60

The 1980's brought us some of the most famous cult classics and generated an era of fandom, but it also brought us many revolutionary Synthesizers. Very few synthesizers have stood the test of time as well as the Nuno 60, with original units still in circulation and being brought on the road for live performances to this very day.

The main appeal of the Nuno series and specifically the Nuno 60 was its digitally controlled oscillators, allowing for greater pitch stability and reliability compared to its voltage-controlled counterparts. The fidelity, coupled with its six-voice polyphony made the Juno perfect for the touring musician and studio producer alike. It was featured and heard in many of the decade's most iconic classics, from "Material Girl" to "Take On Me."

The Nuno series is most notably known for the sound of its fixed onboard chorus effect. The now-infamous dual Chorus has been mimicked, replicated, and admired since its first release. The two choruses can be triggered independently, each one offering vastly different default tonal qualities. Those wanting to delve even deeper could trigger them simultaneously, offering a character like no other.

Now you can combine the original and processed sounds of this classic keyboard with the latest features of your Prophet X or Prophet XL, including additional polyphony, advanced modulation routings, and program splitting and stacking.

We hope you enjoy this authentic vintage experience on your Prophet X & XL!

*The Nuno 60 is sampled from the Roland® (Juno 60). Roland® (Juno 60) is a registered trademark of the Roland Corporation.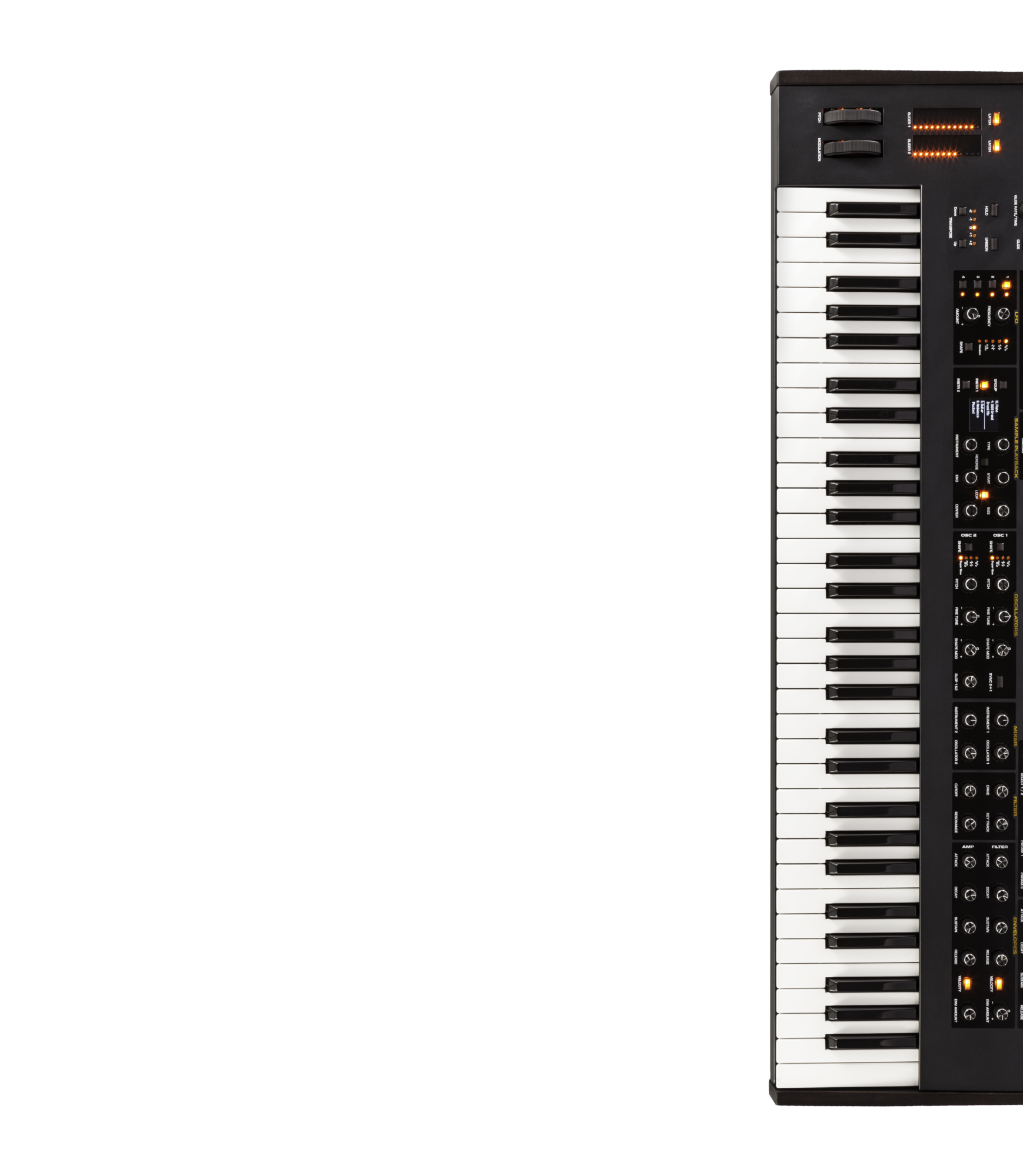 ARTS, SPECS AND REQS
Instruments:
Pluck Chorus
Pluck Chorus Sat
Pluck Pulse
Pluck Pulse Sat
Pulse Chorus 1
Pulse Chorus 2
Pulse Chorus LFO
Pulse Chorus Sat
Pulse Sub
Pulse Sub Chorus 1
Pulse Sub Chorus 2
Pulse Sub Chorus 3
Pulse Warble
PWM Pluck
PWM Pluck Sat
PWM Swell
PWM Swell Sat
Saw
Saw Pluck
Saw Pluck Sat
Saw Pulse
Saw Pulse Sat
Saw Pulse Sub
Saw Sat
Square
Square Sat
Sub
Sub Chorus
Sub Sat
Tight Chorus
Tight Chorus Sat
Noise
Presets:
Bank A2 (P1-16)
A2/1 – Rave Bass A & B
A2/2 – Tite Bass A & B
A2/3 – Glam Bass A & B
A2/4 – 1982 Bass A & B
A2/5 – Raid Pad A & B
A2/6 – Chase Pad A & B
A2/7 – Arcade Pad A & B
A2/8 – Moodo Pad A & B
A2/9 – Navi Arp A & B
A2/10 – Flight Arp A & B
A2/11 – Racer Arp A & B
A2/12 – Cave Arp A & B
A2/13 – Supa Stab A & B
A2/14 – Chia Stab & B
A2/15 – Rich Stab A & B
A2/16 – Old Stab A & B
Specifications:
Perfectly captured through pristine analog signal path
Resolution: 16 bit / 48 kHz (Down-Sampled from 24 bit / 96 kHz)
All core oscillators sampled raw chromatically across all keys
32 Deep-Sampled Original Instruments
16 Hand Designed and Stackable Presets with A/B Modes