6 Studio Orchestral Percussions
Kontakt VST / AU / AAX

Installed Size: 14.96GB (23,000+ Samples)
3 Microphone Positions (Close, Mid, Room)
Deep-Sampled Marimba, Vibraphone, Xylophone
Deep-Sampled Glockenspiel, Crotales & Tubular Bells
New Patent Pending Groove Sampling™ Technique
6 Instruments and multiple articulations & mallet types
New Front-Face FX and Mod-Sequencer
Kontakt 5.8.1

 

Full Retail

 

(or later) Required

Delivered by Download
READ MORE
READ LESS
Mallet Percussion with Real (E)Motion

8Dio Studio Orchestral Percussion is a monumental, deep-sampled collection of six orchestral percussion instruments: Marimba, Glockenspiel, Xylophone, Vibraphone, Crotales, and Tubular Bells.

All the instruments were deep-sampled extensively with a vast set of articulations. We recorded with both soft/felt mallets and solid/wooden mallets, which bring out vastly different timbres in the instruments. We also recorded the instruments with brushes and bows, which brings out a whole other set of sounds. In addition to extensive tremolo, we recorded all the instruments with our new Groove Sampling™ method. Groove Sampling allows you to play the instruments in ways you cannot with traditional multi-samples, providing a completely fluent and natural sound. They were recorded at various tempos and velocities, and will sync with your host. There is really nothing like them around and this patent pending method is proprietary to 8Dio's sample collections.

In addition, we recorded everything through extensive microphone arrays resulting in three core microphone positions (Close, Middle & Room). Everything was processed through a custom NEVE console, giving you the best possible sound at your fingertips.

Studio Orchestral Percussion is designed around playability and ease-of-use. All articulations and playing styles are easily accessible from our built-in browser system and just a single click away.

With our dual-layer effects, you have direct access to a trance gate, filters, pitch, delay, compression, and our textural convolution delay. We have also included our new Chaos FX engine, which gives you control over things such as EQ, Phasing, distortion, stereo delay, and an additional convolution reverb.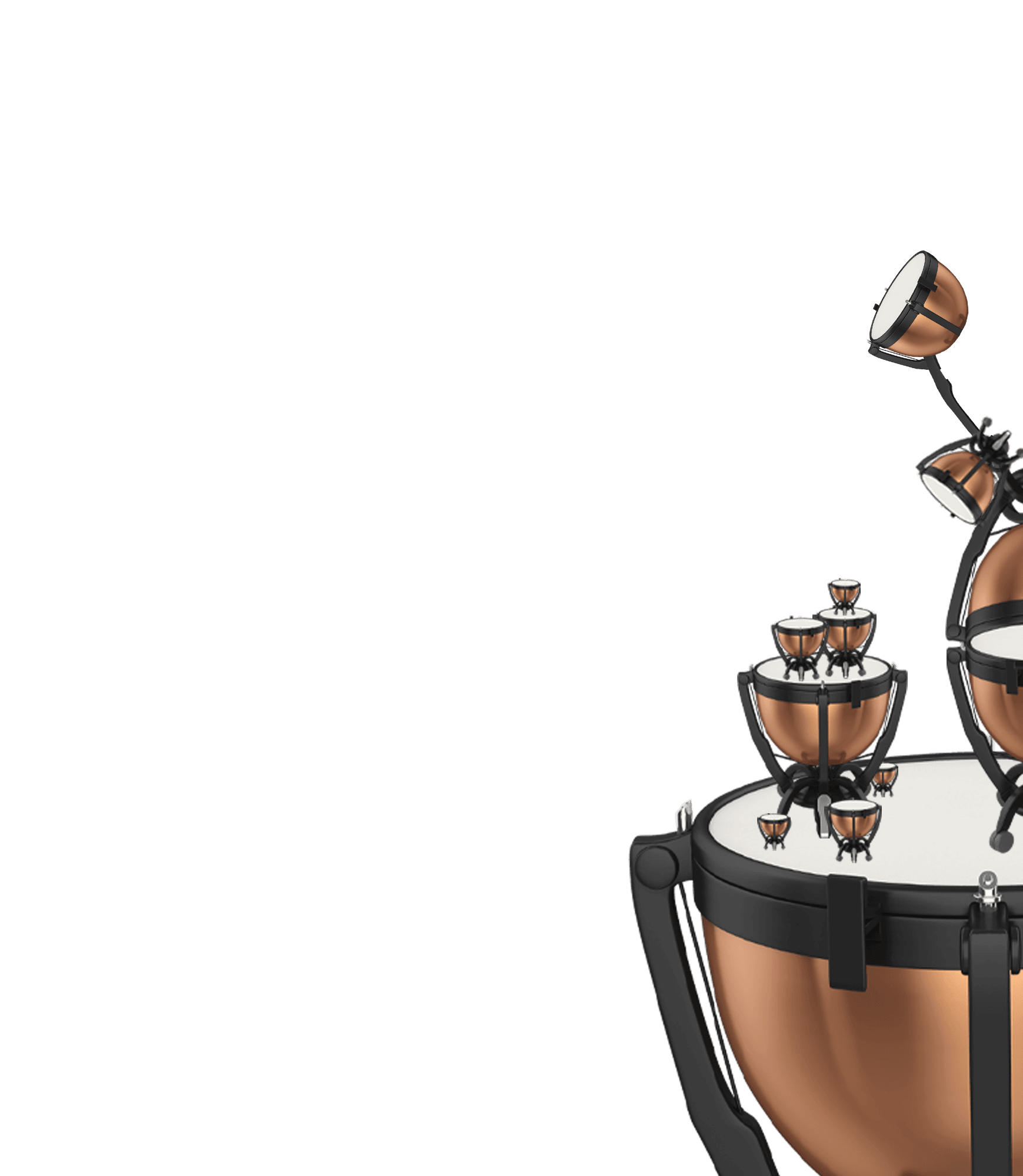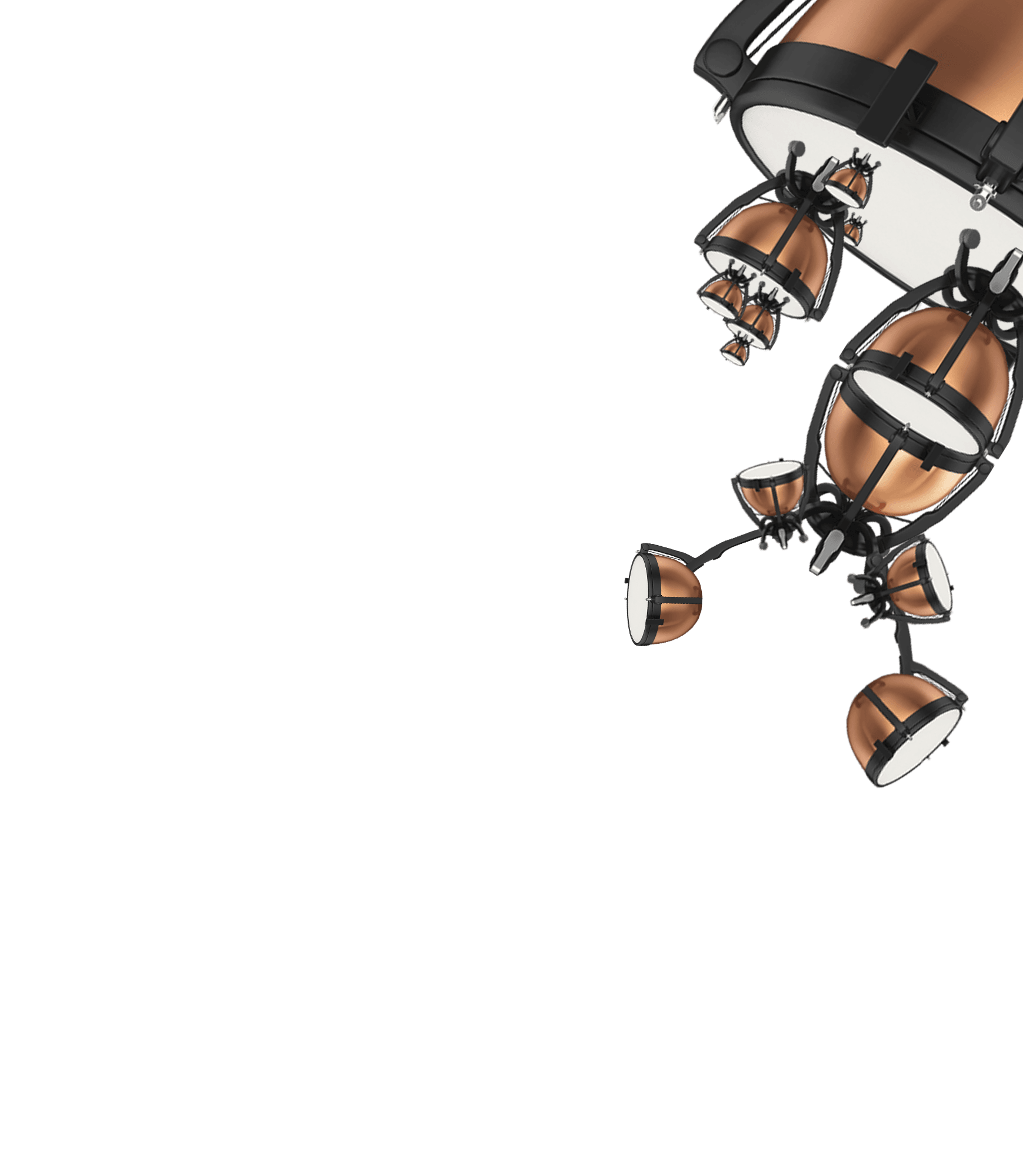 The New Groove Sampling™
The core of Studio Orchestral Percussion is our new, patent-pending Groove Sampling techniques™. The library comes with traditional multi-samples in addition to groove samples, so you can play and mix them side by side. The Groove Samples can be controlled on your modwheel or via our new Mod-Sequencer. You will never go back after trying them!
Choose Your Mallets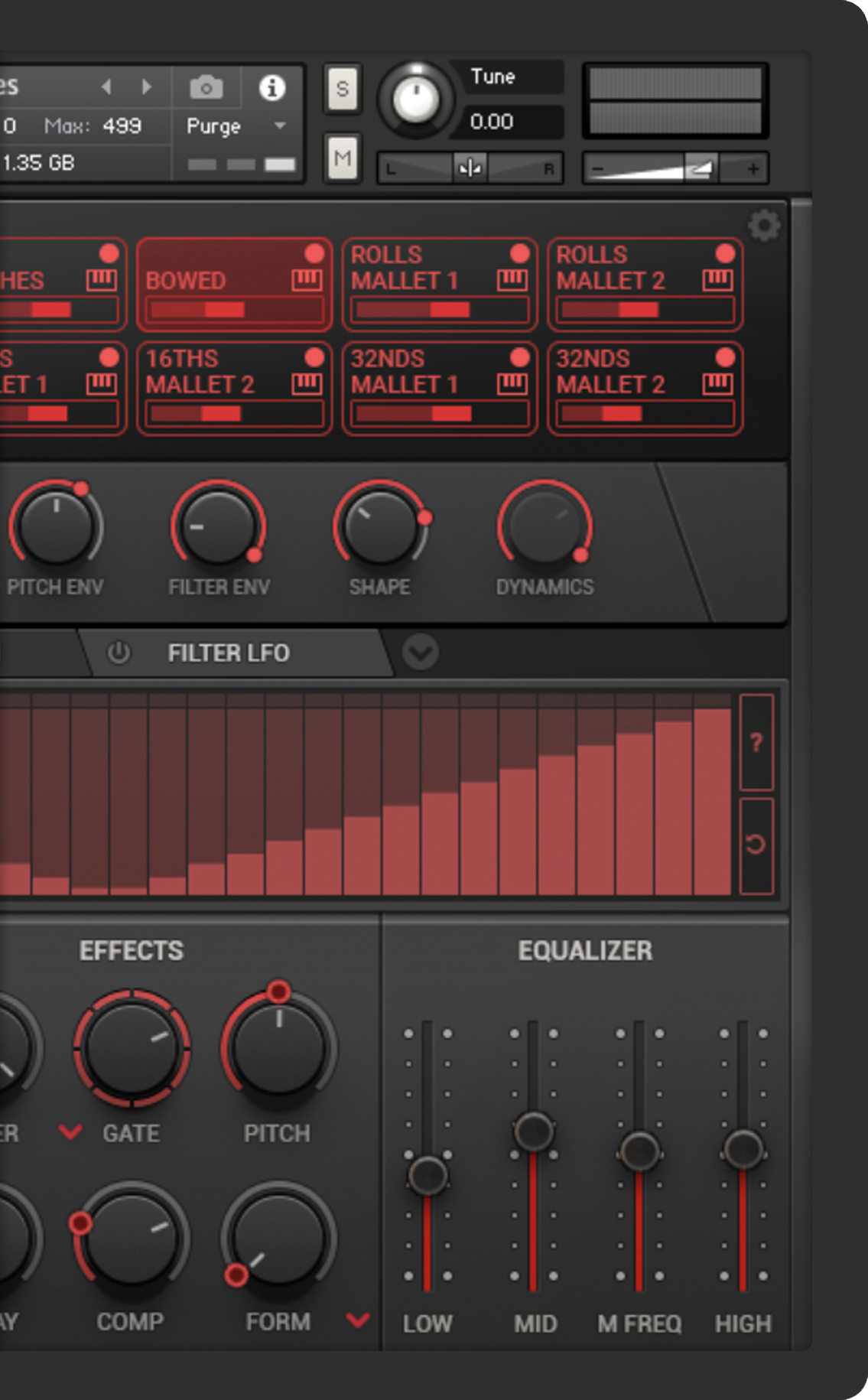 We recorded all six instruments with two different mallets: a soft/felt mallet and a harder mallet, bringing our very different timbres of the instruments. We also recorded instruments with brush mallets and even bowed them, so you can create unique sounds. It's great for musical sound design!
Internal Browser and Textural Convolution
Studio Orchestral Percussion comes with a custom-designed browser, offering you immediate access to all the included articulations and front-facing effects with a single click. We want to simplify the journey from your first thoughts to your final creation. One-click and you are set.