Hybrid Tools - Terminus
Kontakt VST / AU / AAX

Similar Cinematic Instruments Available in Soundpaint
4 Core Categories (Drum, Hybrid, Orchestra, Synth)
4 x 100's of Cinematic Hits & Blockbuster Slams
4 x 100's of Subwoofer Hits, Short & Long Falls
4 x 100's of Short & Long Risers
4 Epic Beautiful Instrument banks: Ear Candy
2 Transitional Banks of Tonal Strum Effects
Built-In Chaos Effects & Embedded Meta-Data
4K Master Class w/ Troels (The Captain)
Master Class includes MIDI & Stems
10.08GB
Delivered by Download
Kontakt 5.8.1

 

Full Retail

 

(or later) Required
READ MORE
READ LESS
The Captain of Hybrid Scoring Tools

The sound of Terminus is big, modern, and studio-clean, with everything mastered to perfection.

Terminus is the result of over 18 months of deep production and contains four different types of core instrument groups: Percussive/Drums, Epic/Hybrid, Neo-Orchestral and Synth. All four core groups each contain seven banks: Hits, Slams, Sub Hits, Short and Long Falls, and Short and Long Risers.

In addition, Terminus contains an array of new instrument categories, including 4 banks of Ear Candy. Ear Candy is designed to enhance your existing compositions with big, beautiful, ethereal and angelic textural elements. We also created two additional banks of Strums, which are tonal and a-tonal transitional elements, creating a transparent, colorful movement of cinematic textures.

Terminus also includes a deep and exclusive 4K Master Class with Troels Folmann. Troels goes through his demo, "The Captain," track by track. We also include the project midi file and audio stems. The 4K Master Class is exclusive to Terminus and is not available online.

Terminus also comes fully ready for integration into the sound file management system of your choice with industry-standard embedded Meta-Data.

Hybrid Workflow
One of the most powerful features within Terminus is the ability to instantly alter the sound by stacking individual layers, reversing playback, or chromatically stretching a selected sound. The Stretch feature allows you to take the last sampled played and stretch it across the keyboard. Combining this with the stack and reverse features enables you to create a range of custom and complex sounds with just a few quick clicks.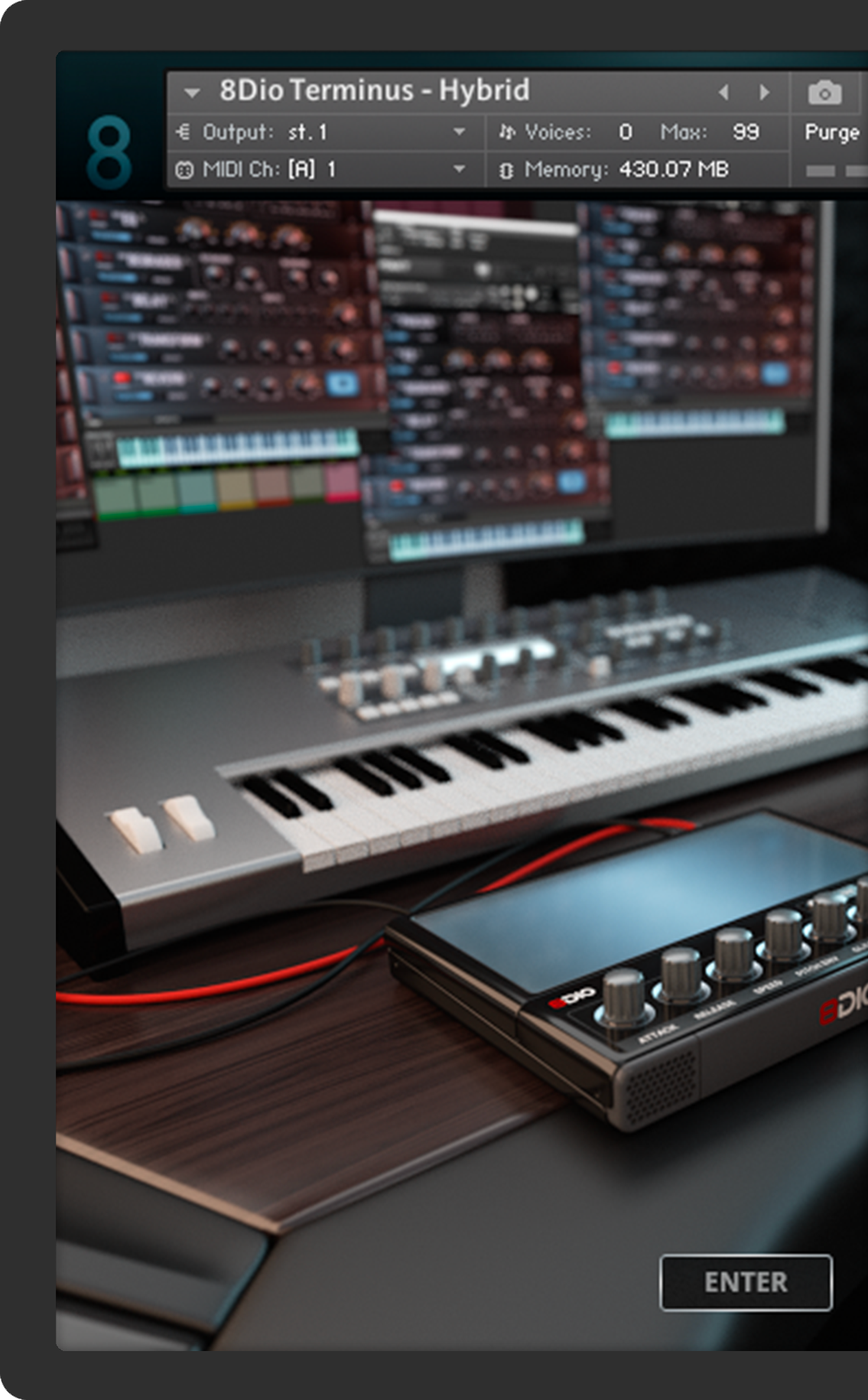 Master Class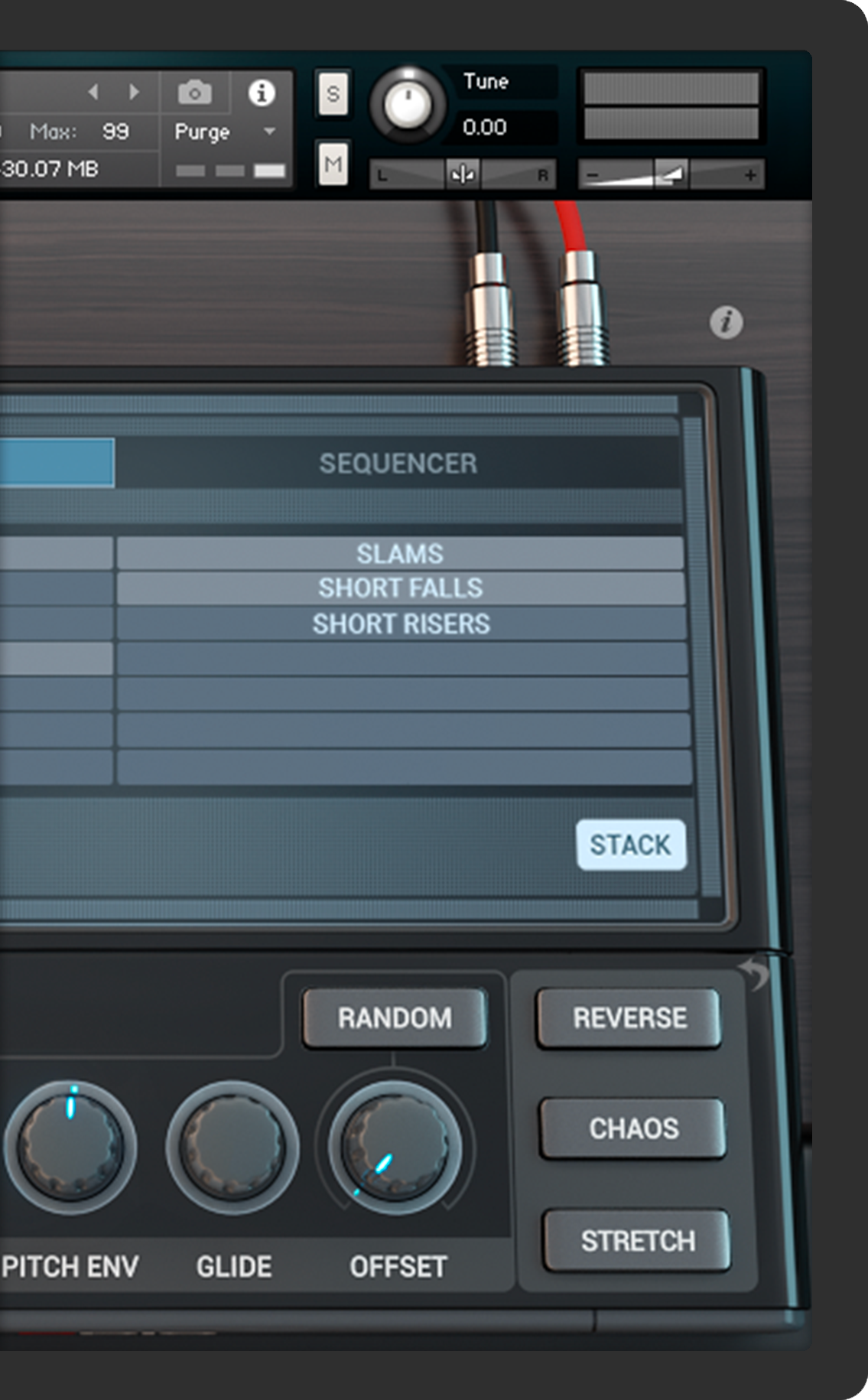 For the first time ever, we are giving you unrestricted access to the compositional process. Take a look behind scenes and enjoy learning the tips and tricks used in modern hybrid production. We include the full MIDI files and individual track stems, and an almost hour-long, in-depth, one-on-one tutorial on the making of "The Captain" by Troels Folmann.
Deep Tagging
Terminus comes embedded with deep Meta-Data tagging, allowing you to directly search through the files using your favorite sound file application. Key phrases such as Fall, Riser, Downer, and so on can be used to locate matching files, making finding the right sound outside the DAW easier than ever.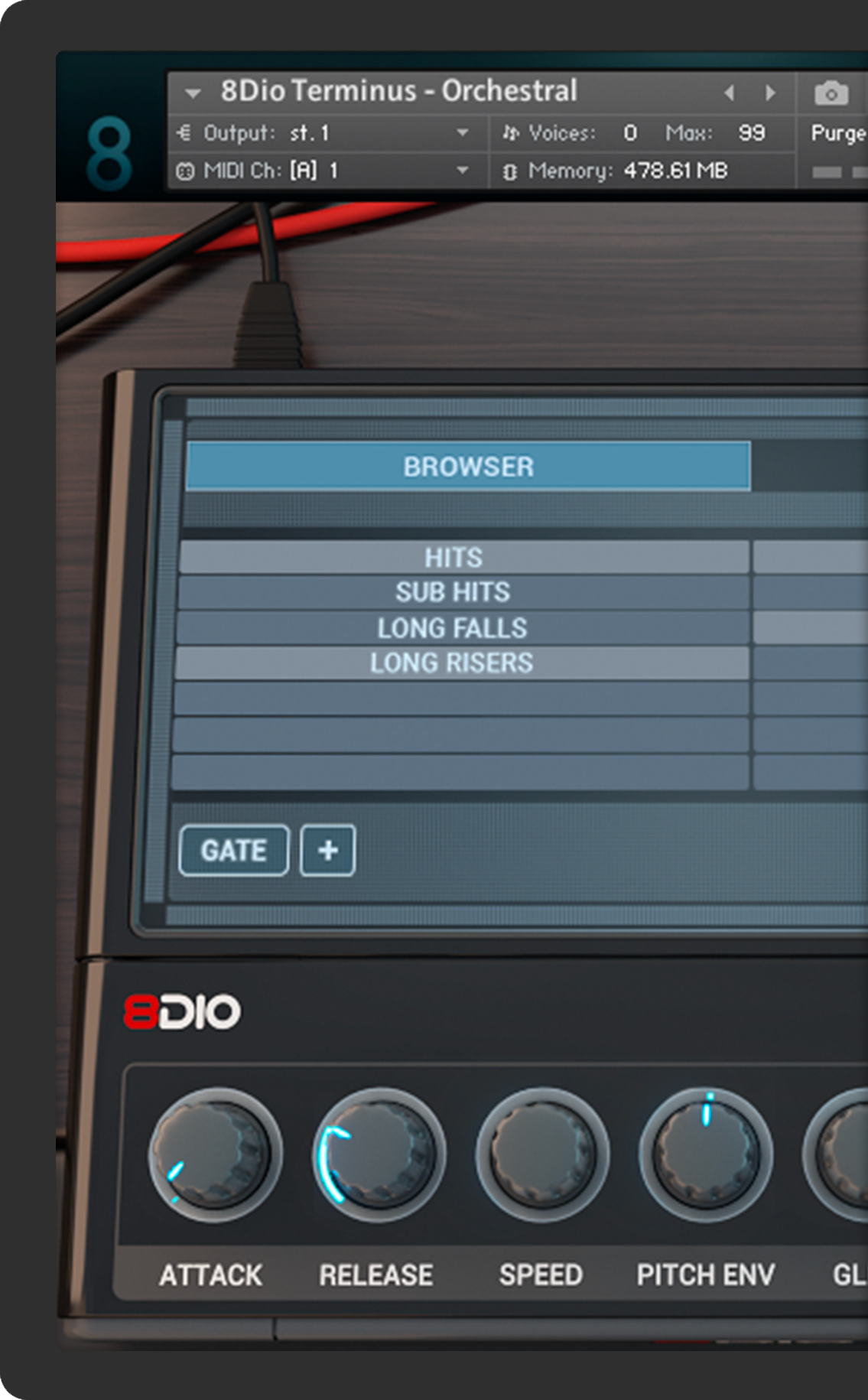 ARTS, SPECS AND REQS
Articulations:
Hybrid
Hits
Slams
Sub Hits
Short Falls
Long Falls
Short Risers
Long Riser

Orchestral
Hits
Slams
Sub Hits
Short Falls
Long Falls
Short Risers
Long Risers

Synth
Hits
Slams
Sub Hits
Short Falls
Long Falls
Short Risers
Long Risers
Ear Candy 1
Ear Candy 2
Ear Candy 3
Ear Candy 4
Strums 1
Strums 2

Drums
Hits
Slams
Sub Hits
Short Falls
Long Falls
Short Risers
Long Risers
Bonus Presets:
Cold Piano
Dual Tension
Fantasy Piano
From Grace
Just Relax
Meteor
Odd Tones
On The Glass
Return Of The Beat
Rising Pad
Runner Pad
Soft Piano
Spectral Arp
Tech Arp
The Abandoned
The Finale
The Haunted
The Lost
The Pulsing
Time To Trance
Requirements:
Full Retail version of Kontakt 5.8.1 or later required
Not compatible with free Kontakt Player
Minimum: Intel Core i5 or equivalent CPU. 4 GB of RAM or more is highly recommended. For TMPro Patches, i7 or equivalent is highly recommended.
Hybrid Tools Terminus Requires 4.5 GB of Hard Drive Space
4 GB of RAM or more is highly recommended
Sample resolution: 44.1Khz / 24Bit stereo .wav format