Hybrid Tools 1
Kontakt VST / AU / AAX

Available in

 

Soundpaint
Industry Defining Hybrid Tool Reimagined
10 Cinematic Effects Categories 
Boomers, Distortions, Downers, Impacts
Mega-Horns, Risers, Transforming Sounds, Whooshes
Hybrid Rhythms, 45 Hybrid Synths, & 30 New Presets
100,000+ lines of custom code for new FX 3.3 system
Instant REVERSE, RANDOM, STACK and CHAOS
1.92GB
Advanced 3D-Rendered UI w/ ARP Sequencer
Delivered by Download
Kontakt 5.8.1

 

Full Retail

 

(or later) Required
READ MORE
READ LESS
Classic Hybrid FX

8Dio Hybrid Tools Series is the leading industry standard for Epic Cinematic Scoring Tools. The defacto standard for modern scoring and production, Hybrid Tools 1 represents a quantum leap in functionality compared to the original Hybrid Tools Vol. 1 library. We rebuilt everything around a new 3D-rendered user-interface with every single feature one could dream of: a built-in articulation browser, an advanced arpeggiation and rhythm-making tool, immediate control over speed and pitch envelopes, articulation stacking, single-click reversing, tempo-syncing everything with the gate function, and mangling the sounds further through our Chaos FX Engine. It is all there and just a few clicks away.

Hybrid Tools 1 contains 10 Different Core FX Categories: Boomers, Distortions, Downers, Impacts, Mega-Horns, Risers, Transformative Sounds, Whooshes, Hybrid Rhythms, 45 Multi-Sampled Synths and 30 additional core presets. All Core FX Categories have a variety of specialized sub-categories, offering you virtually any take on the sounds.

Our new Chaos FX 3.3 Engine contains over 100,000 lines of code and includes the ability to randomize and manipulate over 1,500 parameters with a single click. You can also go deeper and control everything from Filters, Step-Based Filtering, 3 EQ, Stereo Delay, Bit Crusher, Distortion, Dual-Convolution reverb with convolution FX.

The World's Most Popular Cinematic Tool
Hybrid Tools 1 is the library that started it all and redefined an entire category of modern cinematic sound design. It is featured in hundreds of current Blockbuster Movies, TV-Shows, Video Games, and more. The library includes a variety of Hybrid Signature Sound categories, like Mega Horns, Boomers, Wooshes, Drones, Synths, Smashing Impacts, Distortions, Downers, and Risers.
Hybrid Effects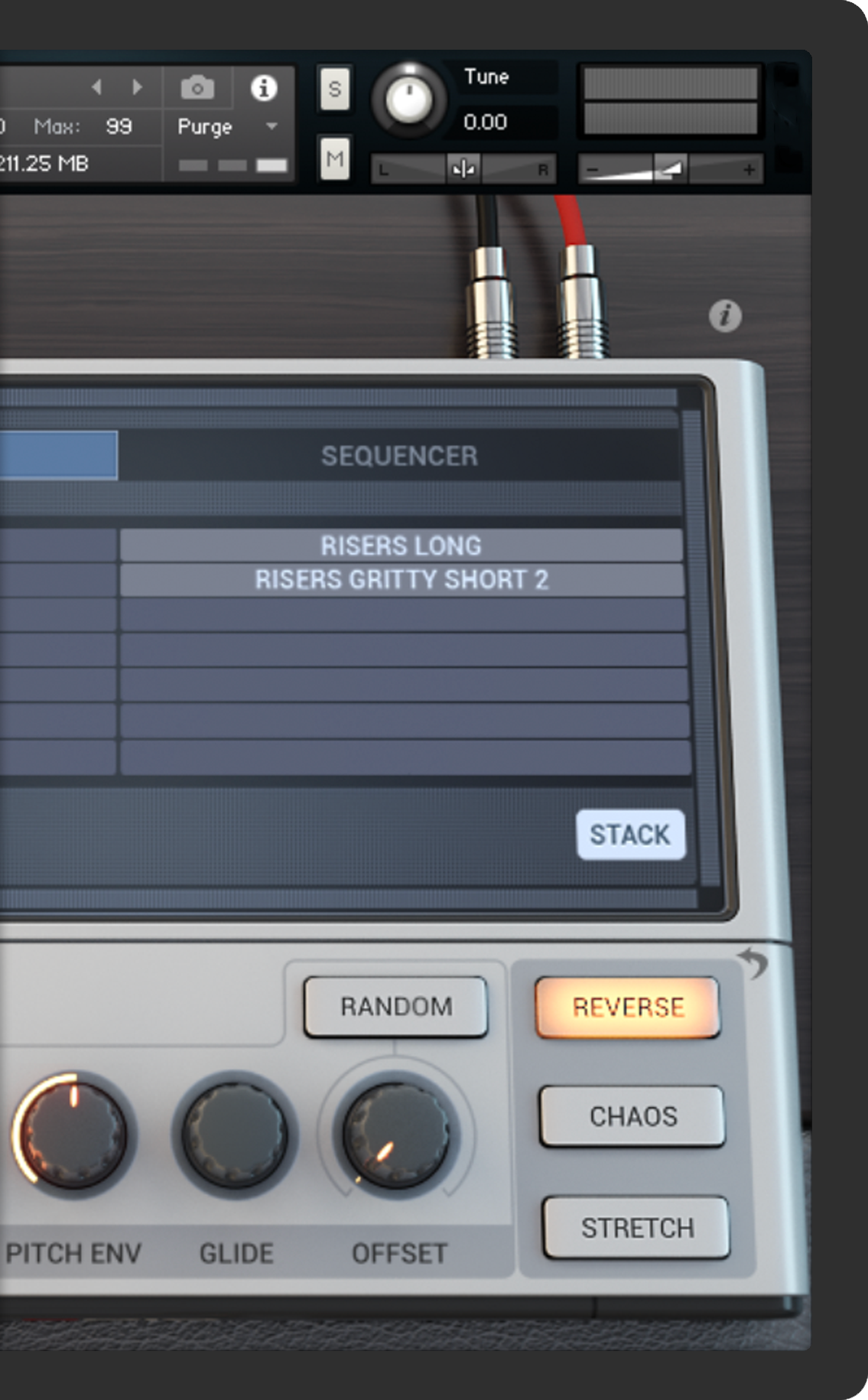 The new 3D-rendered UI offers you a slew of new features, including instant access to any articulation with a single click, a sequencer and arpeggiator, a one-click reverse button, and controls for attack, release, speed, pitch envelopes, offset and more.
New CHAOS FX 3.3 Engine
Our CHAOS FX Engine allows you to stack, randomize, reverse, and Chaos any patch with a single click. It is one of the most extreme features in Hybrid Tools. The CHAOS FX Engine allows you to randomize 1,500 sample parameters with one click!