Propanium
Kontakt VST / AU / AAX

Deep sampled Propanium (aka Milltone)
2,000+ Samples / 1.32GB
Multi-Sampled Tonal Patches
Finger and Mallet articulations
Brush and Brush FX articulations
Ambiences and Overtones
Multiple Velocity Layers & up to 10 RR
New Front-Faced FX & Chaos FX Engine
Product only available as Direct Download
Kontakt 5.8.1

 

Full Retail

 

(or later) Required
Delivered by Download
READ MORE
READ LESS
A metallic tongue drum with character

The Propanium (aka Milltone) is a multi-sampled, tonal, metallic drum that has been redesigned from the ground up! In this update, you get a bunch of new features, including new effects, articulation stacking, a redesigned GUI, A/B effects mixing, and a newly added Pitch Envelop.

The Propanium is a highly emotive, metallic tongue drum. It has certain similarities to the Hang Drum, but with less of that steel drum sound. We recorded the Propanium with several percussive techniques, including Fingers, Brushes, and Mallets. Each technique contains 10 velocity layers and 8 round robin per layers, so we captured this unique instrument with incredible detail.

The result is a gorgeous, emotional percussion instrument that oozes personality. The fact that the drum is perfectly tuned allows you to use it for so many different purposes, whether it is stand-alone or as a textural supplement to other instruments.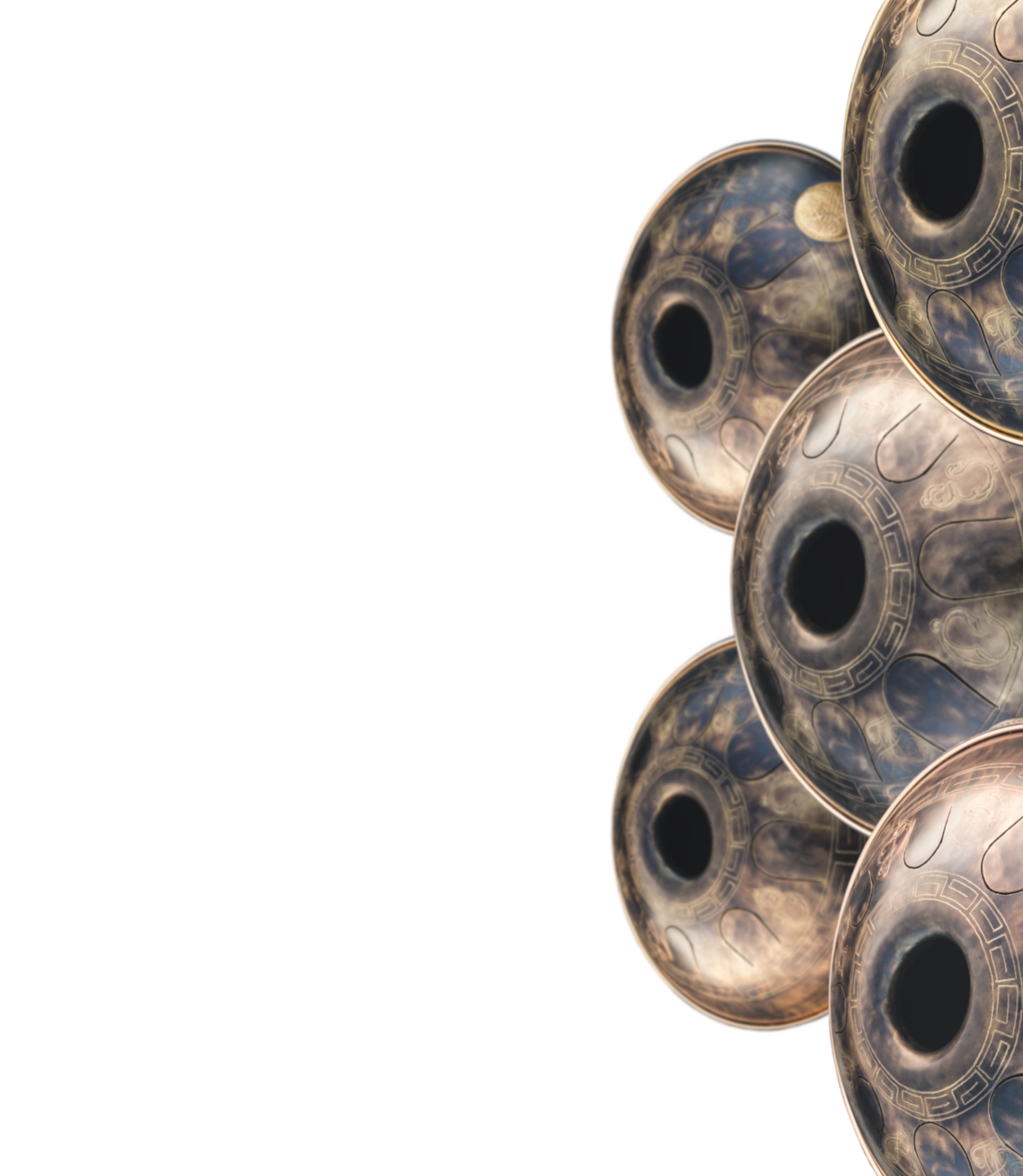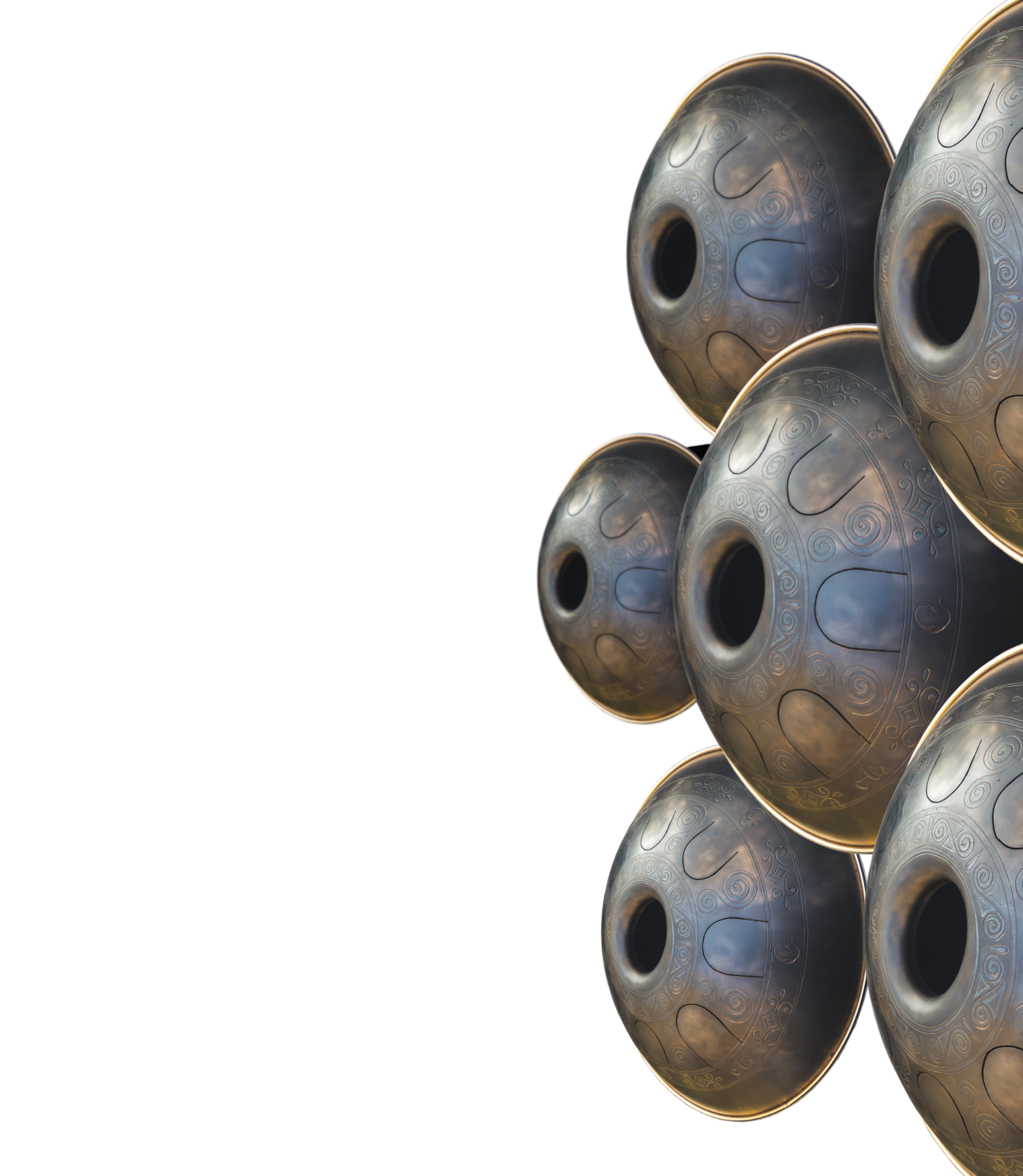 Emotional Percussion
The Propanium is one of the most tremendous, emotional sounding tonal percussion instruments. It is hard to define, but it grasps the ear and makes emotions come alive. We deep-sampled this incredible instrument and added a large section of extra articulations, including Ambiences and Overtone Patches with up to 35 velocity layers.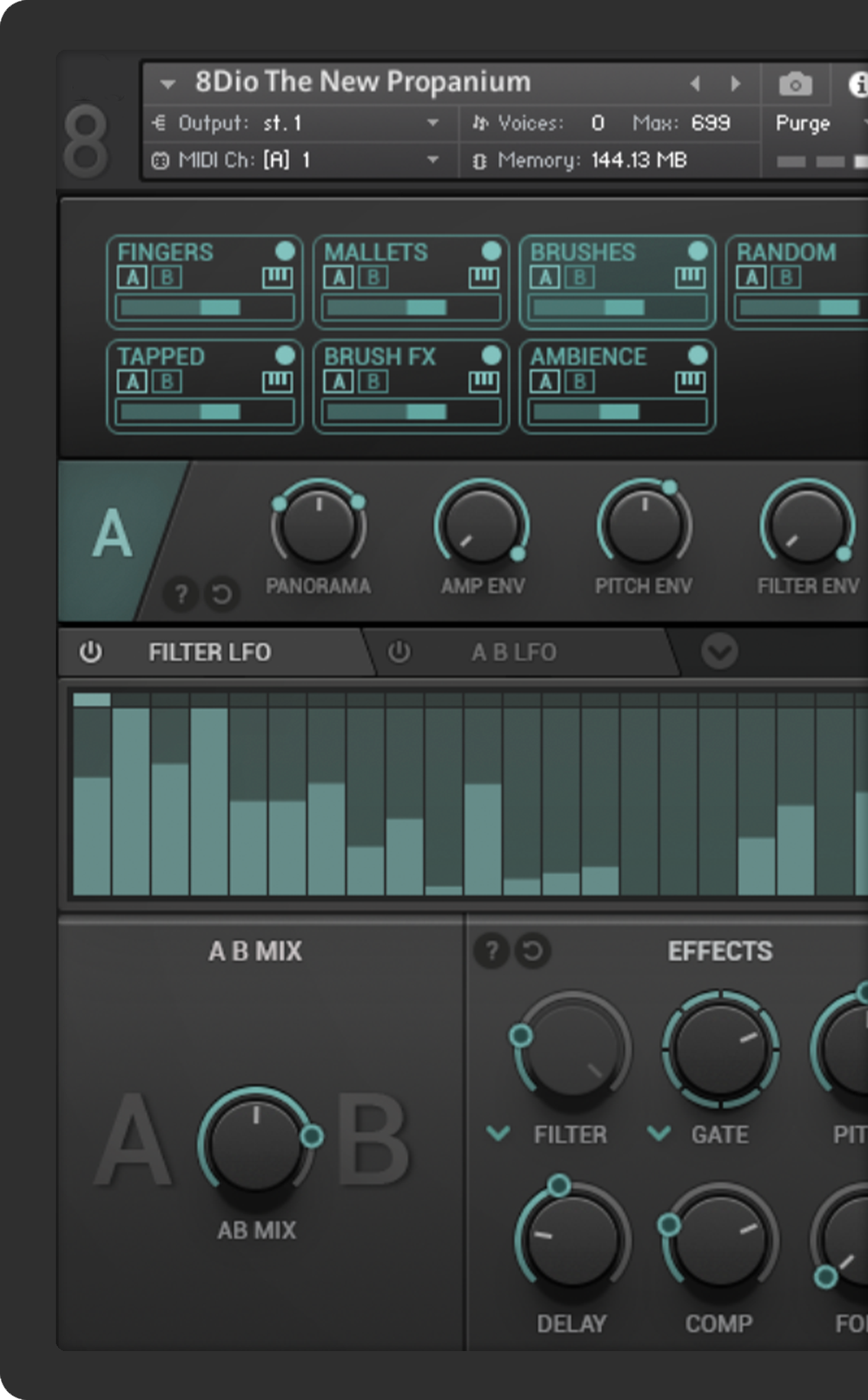 Presets & Control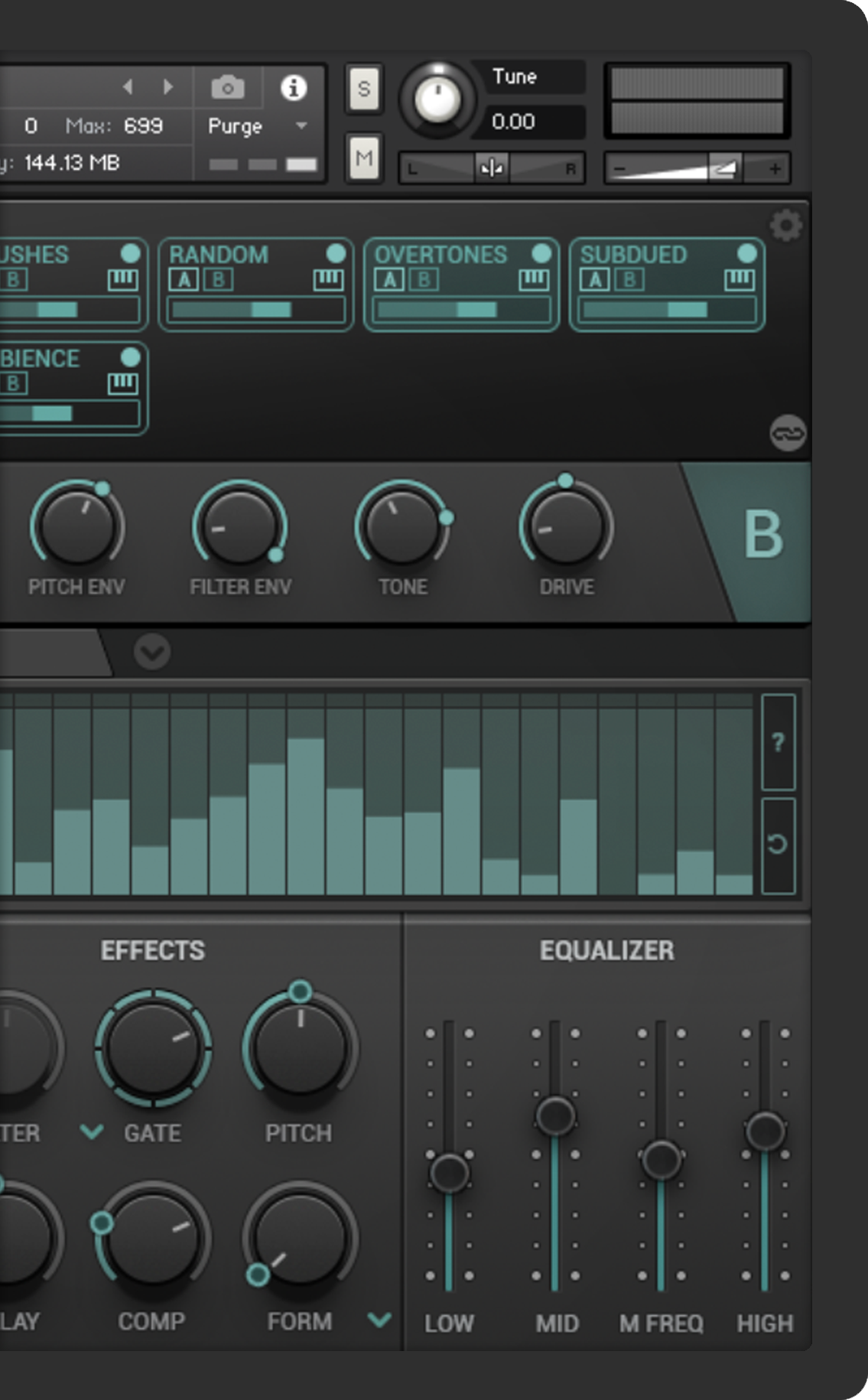 The Propanium is incredibly easy to use in our new and updated GUI. The library contains 11 instrument patches, over 2,000 samples, and over 30 new "right-out-of-the-box" presets, ready to give you new inspiration for your composition.
Front-Faced FX and Chaos FX
The Propanium contains two parallel FX systems. The first is our new Front-Faced FX, which allows you to control the most fundamental effects from the front panel (ex. Step Based Filtering, Pitch, Delay, and our new Textural Delay). You can go even deeper with our Chaos FX!