Rhythmic Aura 1
Hybrid Scoring Tool focused on organic arpeggiations

Alternative Strings and 6 String Bass Auras
Electric Banjo and Electric Violin Auras
Electric Guitar and Electro-Acoustic Guitar Auras
Live Orchestra and Vocal based Auras
Tuned Percussion and Brain of Troels Auras
540 Organic Tonal arpeggiations
High intuitive and flexible controls
All auras made from acoustic sources
1.03GB
Kontakt 5.8.1

 

Full Retail

 

(or later) Required
Delivered by Download
READ MORE
READ LESS
Acoustic Rhythmic Auras

Rhythmic Aura Vol. 1 "Acoustic" is a highly intuitive, yet advanced scoring tool designed to inspire and augment your compositions. The idea is to offer you an infinite number of pulsing textures that immediately create a textural aura around your music, with a unique pulse and drive.

This library contains over 540 organic arpeggiations in 10 different categories created with source material from live orchestra, 7- and 8- string electric guitars, semi-acoustic guitars, electric violin, electric mandolin, voices, tuned percussion, and tons of extreme sound design, all processed through a huge variety of amps and mastered to perfection.

Most of the library is tune based and key switches allow you to sculpt the aura to the key of your compositions, while other key switches allow you to trigger FX (ex. delay, filter, lofi, stereo field etc). Rhythmic Aura allows you to create compositions from scratch, and it can also be used as an underscoring tool, allowing you to quickly "dress" your compositions to perfection.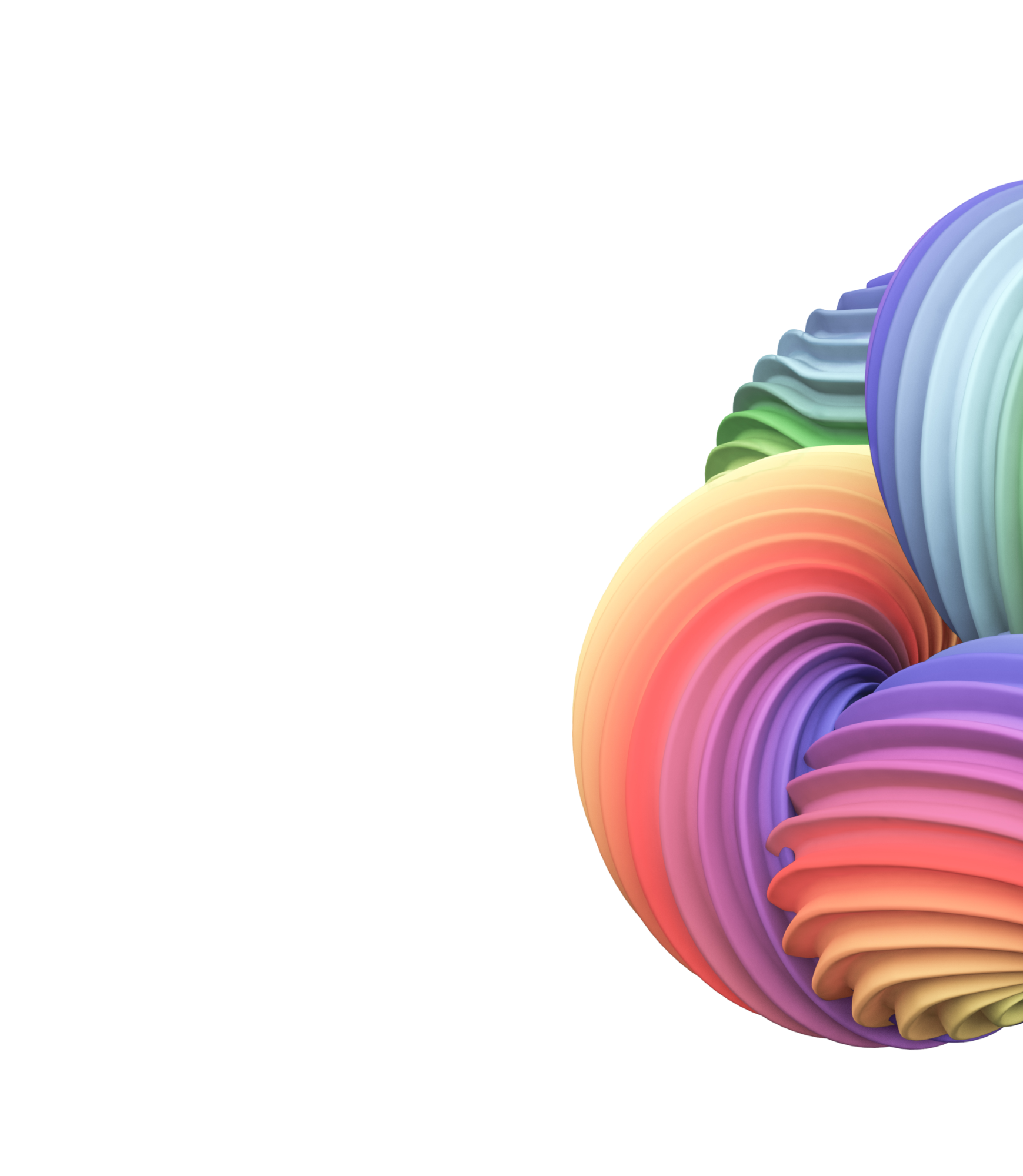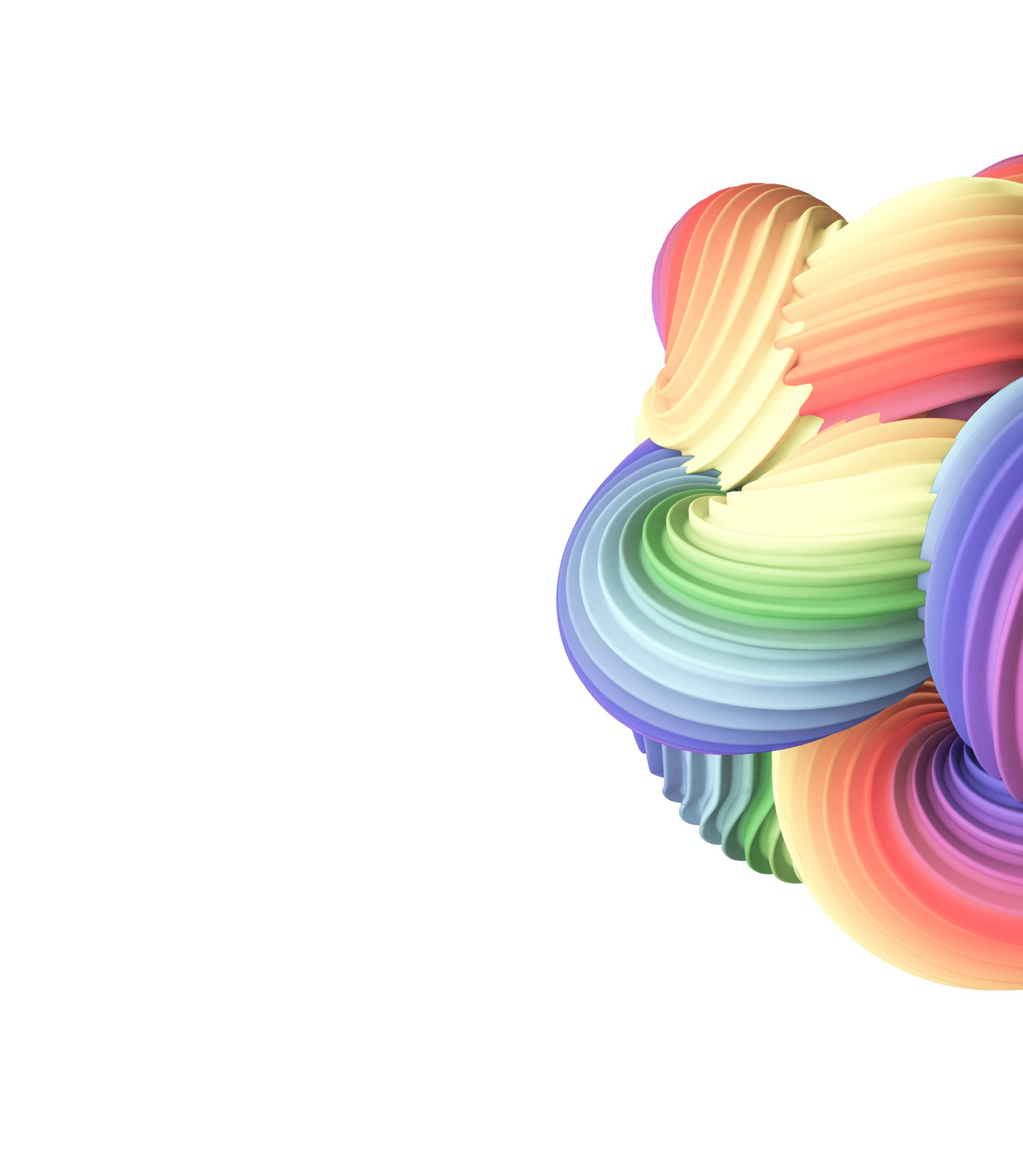 Instant Textures and Colors
Rhythmic Aura is first and foremost a rhythmic texture tool. The tempo synced pulses in Volume 1 (Acoustic) were made from Alternative Custom Stringed Instruments, Banjo, 5-String Electric Bass, 6 and 7 String Electric Guitar, Electric Violin, Electro-Acoustic Guitar, Symphony Orchestra, a large assortment of Tuned Percussion, and modern Vocal textures.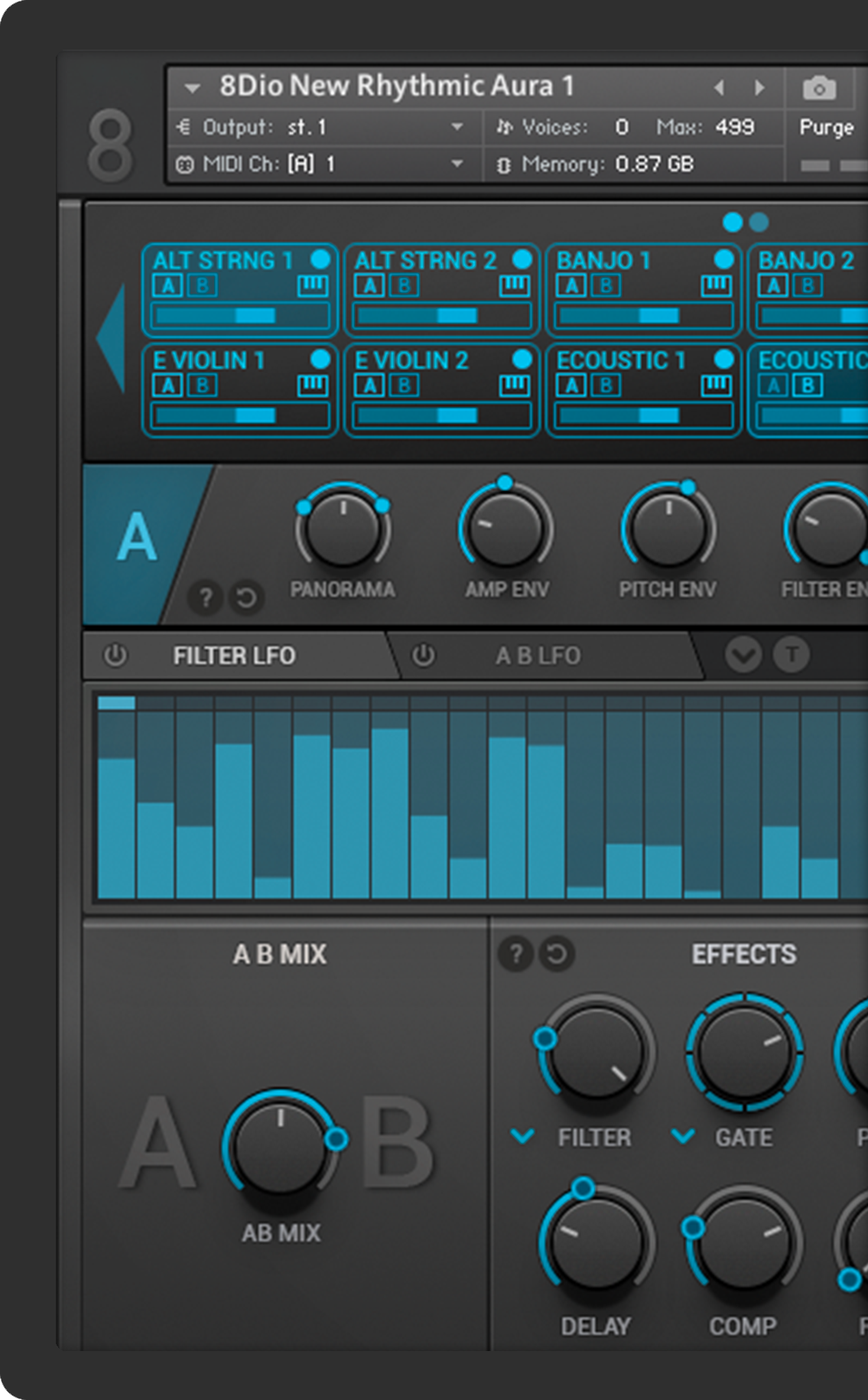 Complete Control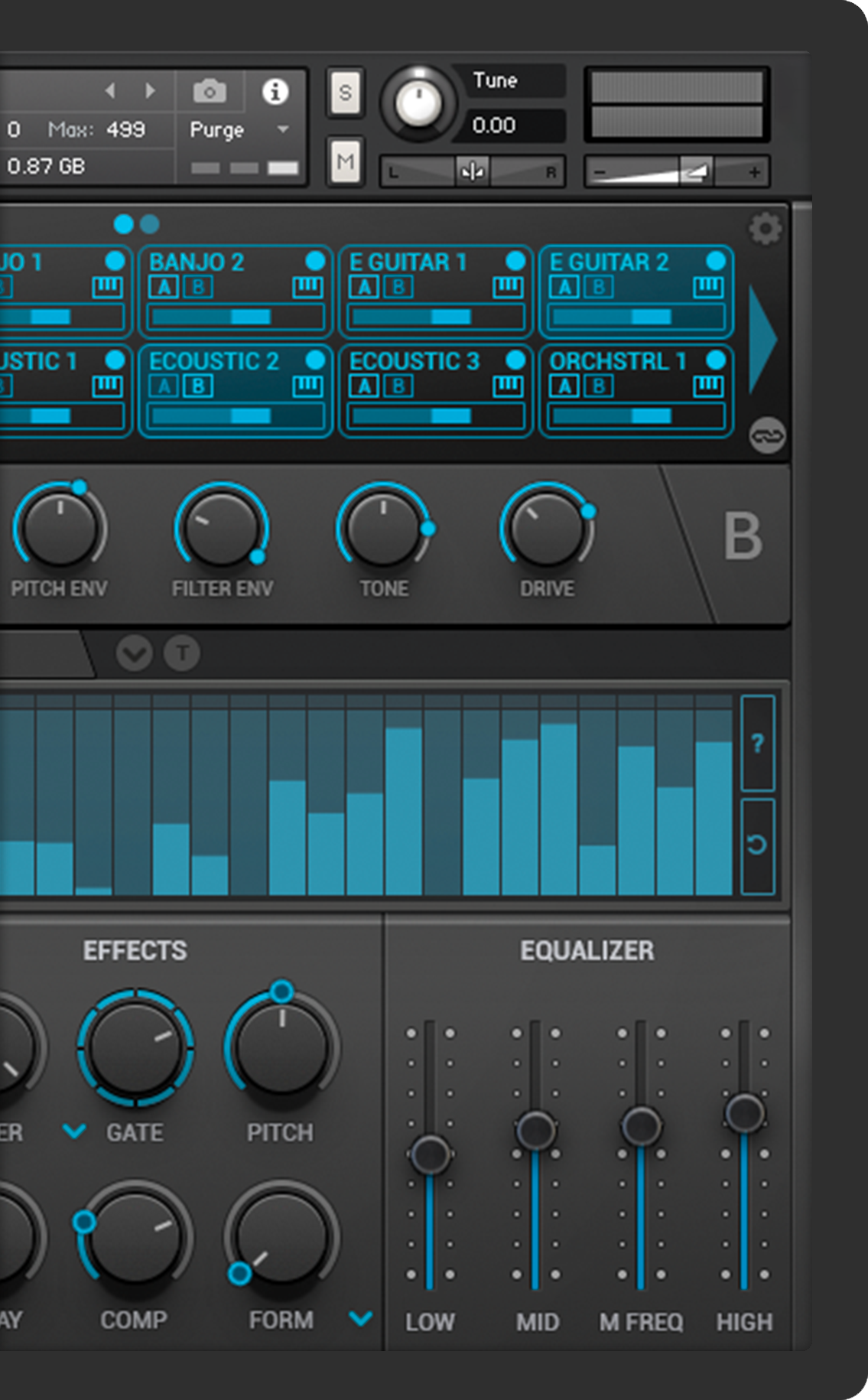 Rhythmic Aura is all about control and you can change the pitch or tempo of the textural aura. We created the user interface to give you instant access to a large assortment of primary controls, including 4-Band EQ and a custom Gate that allows you to "tighten" the sound of the aura.
Chaos FX Engine
Our CHAOS FX Engine is one of the most extreme features in Rhythmic Aura. It allows you randomize over 1,500 sample parameters with several easy clicks. Also controllable from the front faced FX section, our 8Dio FX system is a glorious cocktail of processed fun.