Advanced Drum Series Zeus Kit
Kontakt VST / AU / AAX

38,150 Samples / 6.28GB
10 Microphone Positions and superb mixing controls
Custom Flow-Note Tech for realistic drumming
Intuitive and Flexible UI
Built-in FX (Spread, EQ, Comp, LOFI & Compression)
35,000+ lines of code and highly intuitive mixing tools
Delivered by Download
Kontakt 5.8.1

 

Full Retail

 

(or later) Required
READ MORE
READ LESS
Zeus Flow Note Motion

ZEUS Drummer is one of the most comprehensive drum kits ever sampled, containing over 38.000 samples and 25.000 lines of custom code taking the playability and realism to the next level.

ZEUS was engineered to perfection by Taylor Larson (Oceanic Studios / Periphery) and contains 10 individual microphone positions for ultimate mixing flexibility. You have individual microphones for kick drum, snares, hi-hats, cymbals, toms and dedicated overhead, room and custom distortion. The user-interface is highly intuitive and flexible, so both beginners and experts can have fun from the get-go.

ZEUS is the first library to utilize our new flow-note technology. One of the challenges with normal drum sampling is that elements like hats and cymbals artificially stack upon each other. In reality a cymbal doesn't stack. It partially mutes when its hit again, while also carrying some sound from the previous hit. We call this concept Flow Note.

But most importantly ZEUS just works. It sounds completely real out of the box and doesn't take a drum scientist or rocket engineer to operate. The flow-note technology makes everything connect. The mixer allows you to dial in your desired sound in seconds.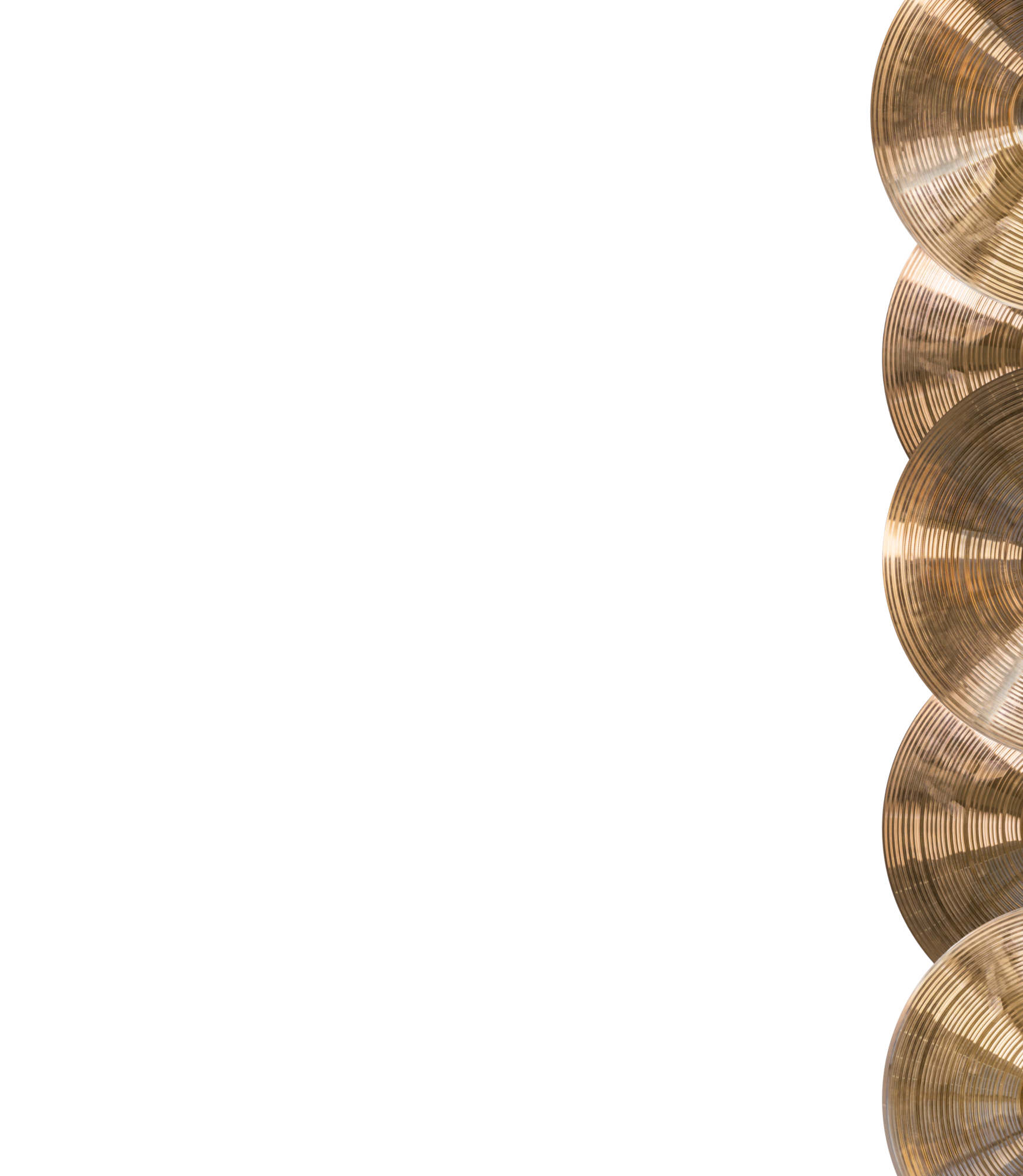 3D USER INTERFACE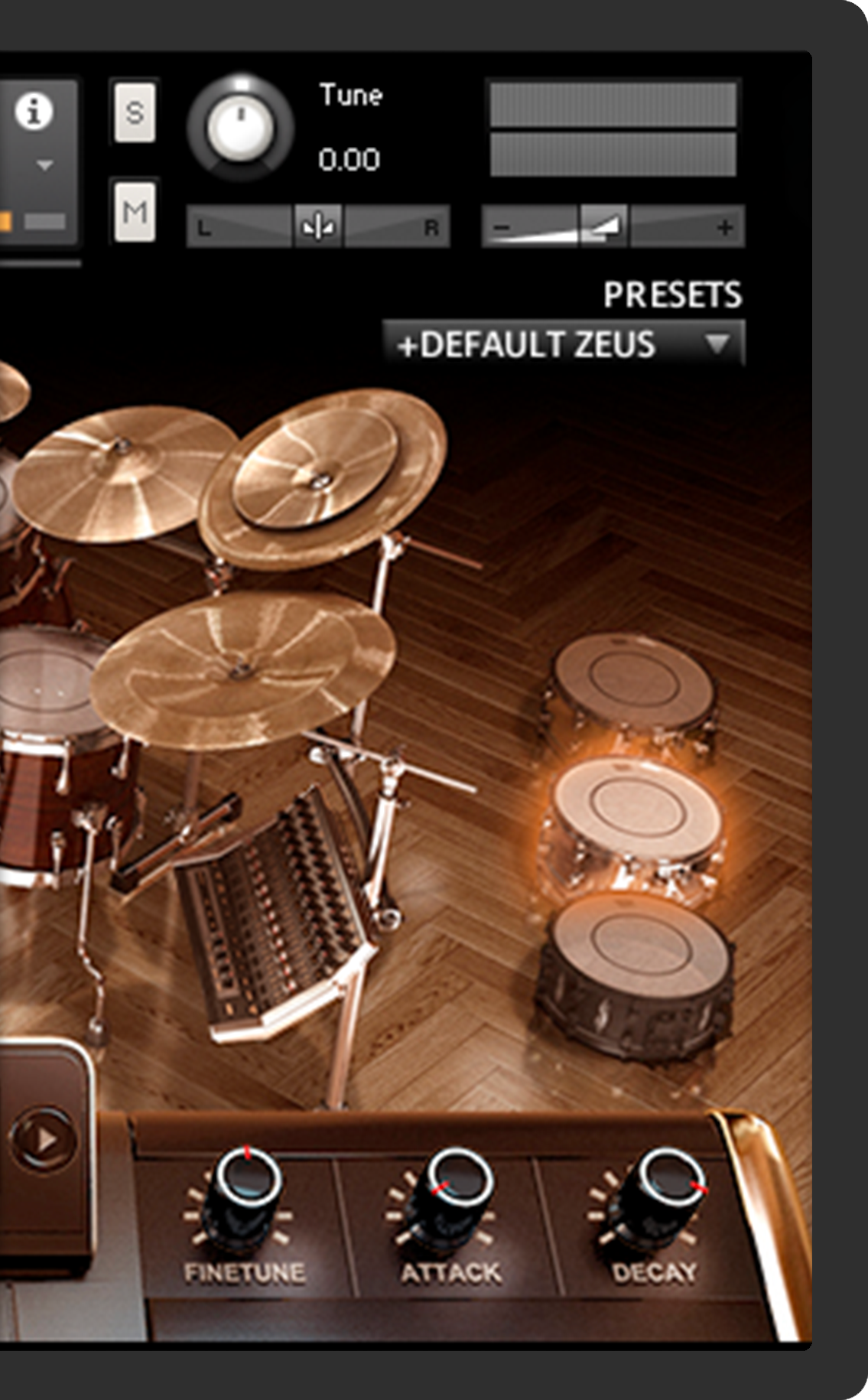 We wanted the visual and functional side of the library to rock your world! The front part of the interface allows you to instantly choose any drum of your choice and adjust its volume, pan, tuning, attack, and release just with a few clicks. We also built in all the presets, so you can go through them without loading another patch.
Mixer & Microphones
Zeus contains a highly intuitive and flexible mixer page. Each microphone position (Kick, Snare Top, Snare Bottom, Hats, Rack, Floor, Cymbals, Overheads, Room, and Trash) can be routed to an individual output and each position has its own pan and reverb setting. Zeus also comes with a collection of custom convolution reverbs!