The Bible of Salsa Volume 2
Second Volume in The Bible of Pop, Latin & Salsa

17.36GB / 10,000+ Samples
5 Deep Sampled Instrument Categories
Brass, Baby Bass, Piano, & Vocals
11 Piece Percussion Section
Multiple Rhythmic Variations in 22 Substyles
Polyphonic Phrase Legatos
Brand New Advanced User Interface
Recorded in the Capital of Salsa, 'Cali Colombia
Delivered by Download
Kontakt 5.8.1

 

Full Retail

 

(or later) Required
READ MORE
READ LESS
The Bible of Pop, Latin, & Salsa Volume 2

Continuing with our deep dive into Salsa music, it is our pleasure to add the second volume to our Bible of Pop, Latin & Salsa. This second volume, consisting of all-new content, complements our previous volume with 11 new substyles, thousands of new brass lines, new brass unison phrases, and a new polyphonic legato choir.

The Bible of Pop, Latin & Salsa Volume Two was recorded using the same players, the same setup and the same studio from our other volumes, making it 100% compatible and allowing you to alternate between volumes seamlessly.

Just like Volume 1, for this new volume we captured the soul of this deep and rich style of music from every perspective available. Our trip to Colombia was worth the wait! With thousands of tempo-synced phrases, rhythms, breaks, and rhythmic patterns, we have it all!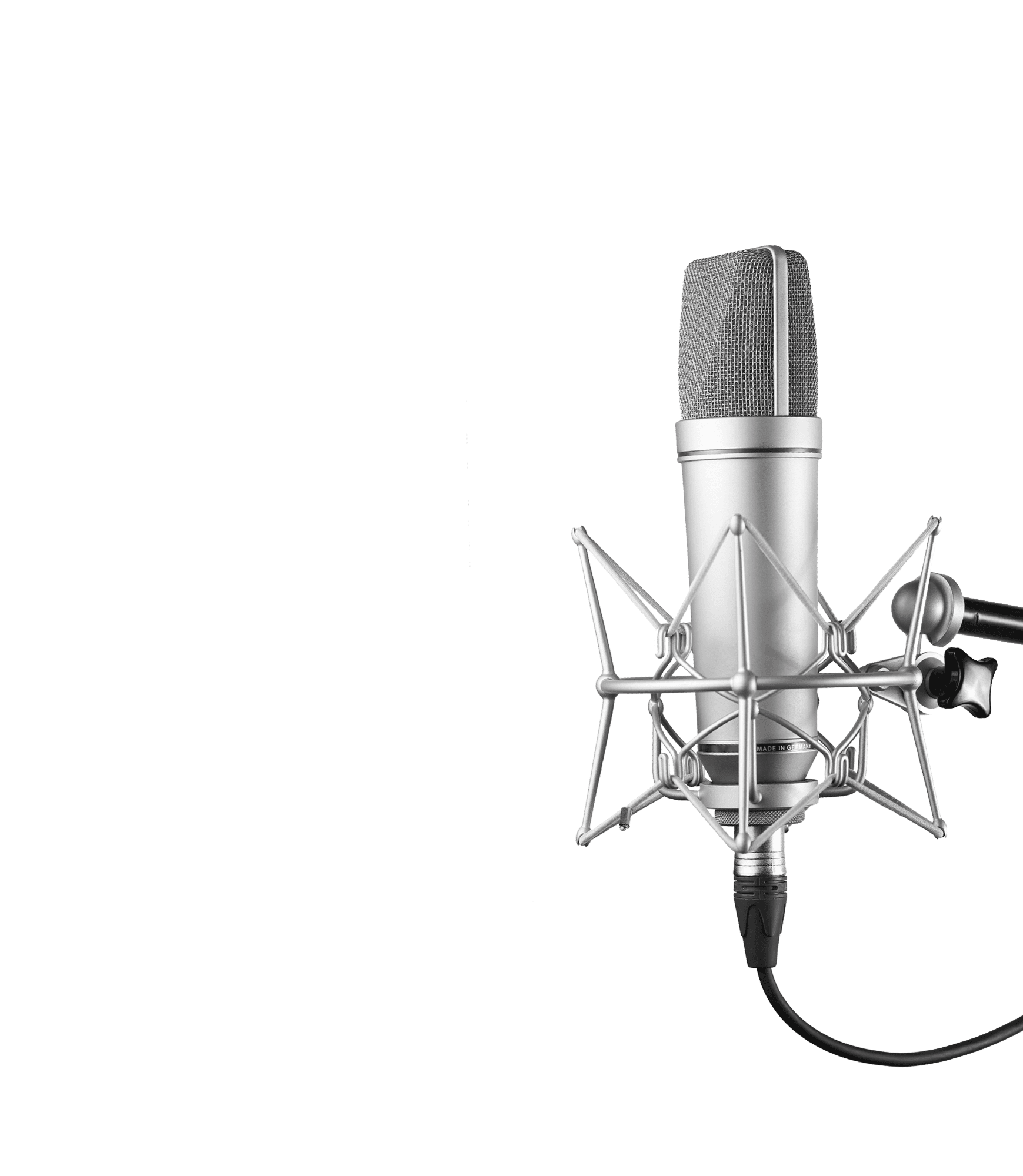 Instruments
Volume Two contains 18 phrases/rhythmic-based instruments separated into five categories: Baby Bass, Brass, Percussion, Piano, and Vocals. Like Volume 1, the Brass section is divided into Solo Tenor Saxophone, Solo Trumpet, and Solo Trombone. The 11-piece percussion section contains Bongos, Congas (4 types), Cowbell Small and Large, Drums, Guiro, Maracas, Shekere, and Timbales.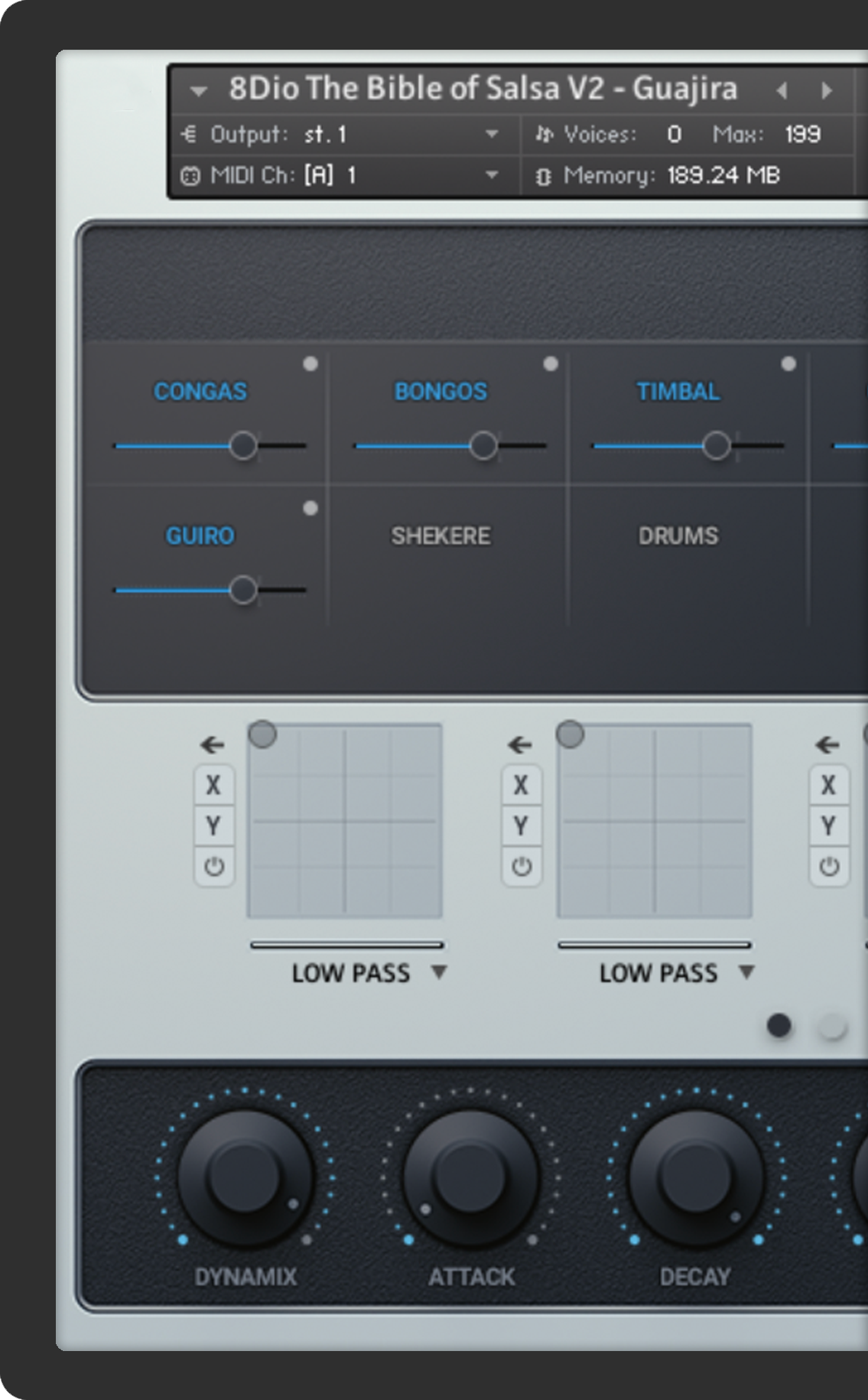 Sub Styles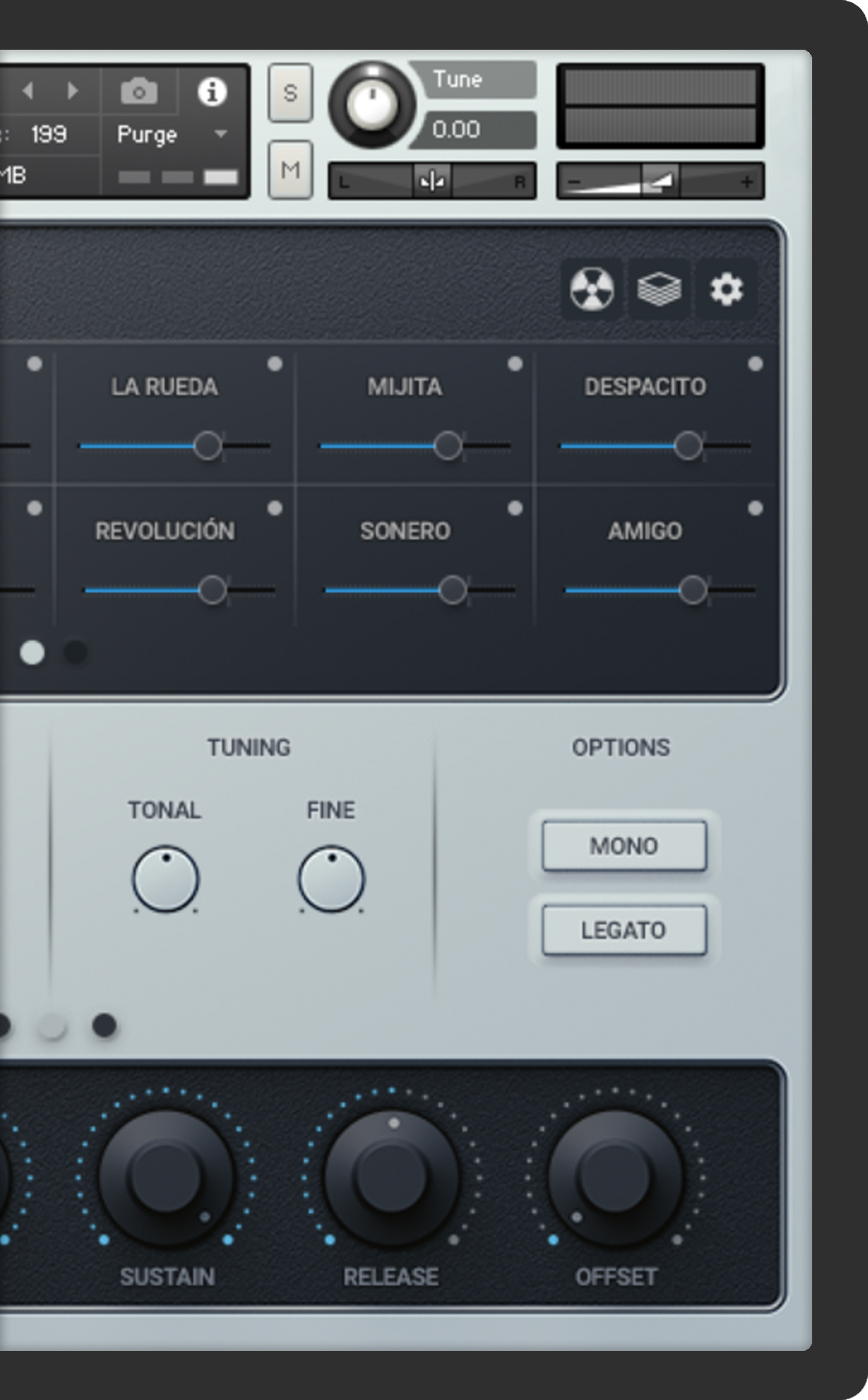 To further enrich our already-rich assortment of rhythms, Volume 2 adds a new, rich set of rhythmic patterns, including Africa, Danzon, Guajira, Merenzongo, Pilon, Salsa Clasica, Salsa Groove, Salsa Moderna, Salsa Pesada, Salsa Romantica, and Son Cubano. Every single rhythm is subdivided into its respective parts with breaks (where available) and is ready to go!
Phrases
Volume 1 contained a lot of phrases, but we doubled the number here! There are thousands of new phrases, improvised by our master players in six keys (3 major, 3 minor) and two different tempos. Every phrase is unique, and phrases are tempo-synced. The Brass section was also recorded playing phrases in unison, but also isolated so that you have total control!